Almost two years ago, Francis came with us to
Bonne Terre Mine
, when he was on leave from Iraq. We didn't know each other that well before he left, so I remember being super impressed that he wanted to spend a whole day of his limited time at home with a bunch of people he barely knew, just to check out an old lead mine. That right there is the way to get my attention. That is a man who loves awesome adventures.
The CC&G posse at Bonne Terre Mine
We've both made a lot of noise about just passing the time and being friends, but the fact is that we saw each other almost every day for the rest of his leave, and talked nearly every day for the remaining five months of his deployment.
He even wrote a guest blog
, the FIRST guest blog, which is still one of the most popular blogs on the site. He was on my doorstep the day he got home (thanks, Roy!) and even though there were adjustments to be made in the early days, I was pretty determined to hang onto this adventurer.
Marvel Cave, 2011
Since then, we've been to Hannibal, Atlantic City, Chicago, Branson, and points between. Plus, we bought
Franceth Manor
. Still haven't taken him to Meramec Caverns, but the weekend before Valentine's Day, I made him drive across the state for the Cave Restaurant & Resort's Valentine's Day Special. For $50 per couple, you got bread, salad, green beans, baked potato, grilled or fried shrimp, a 4oz bacon wrapped filet, dessert, and a beverage. The steak was PERFECT, and the service was both attentive and speedy.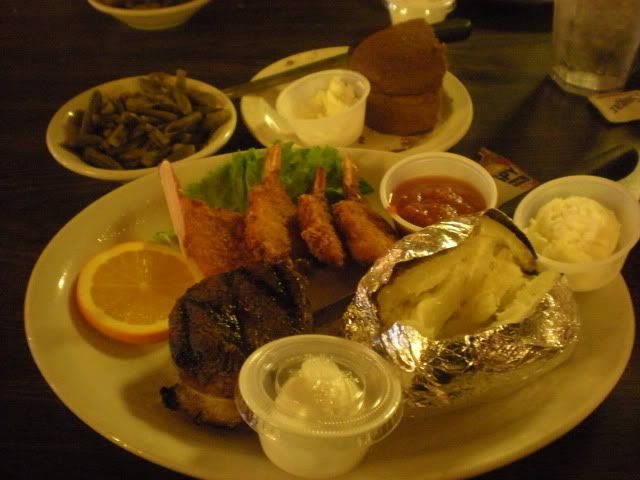 Long time readers may remember that the posse has been to the Cave twice before, once when it was
Caveman BBQ
, and once shortly after Gary Dyer bought it and turned it into
The Cave Restaurant and Resort
. I'm sad to see on their website that the cave is for sale again, because Gary has done such an excellent job of improving the property.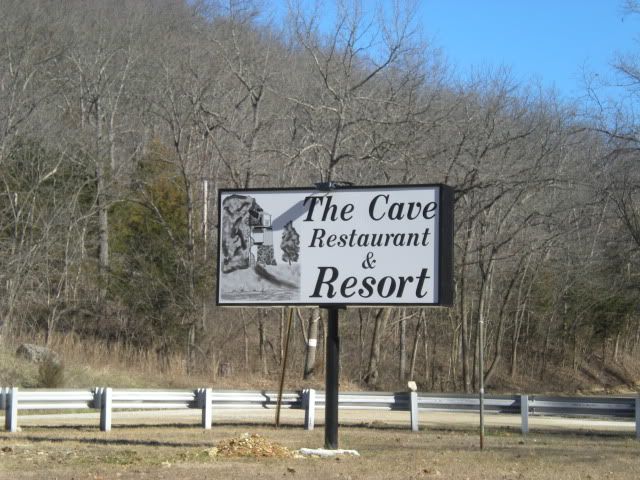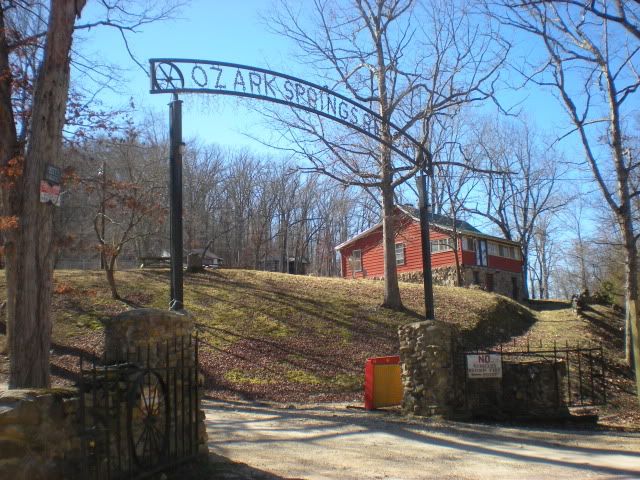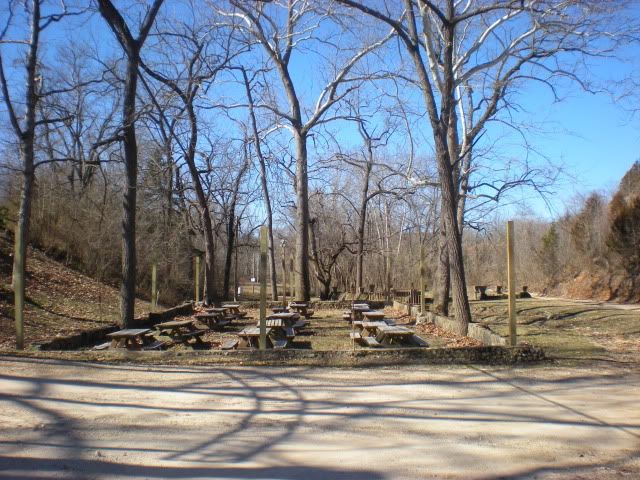 The cabins are up and running now, along with a general store for the summer season. There are a couple new little shops, one that sells locally made jewelry and crafts, and one with Yankee Candles and candy.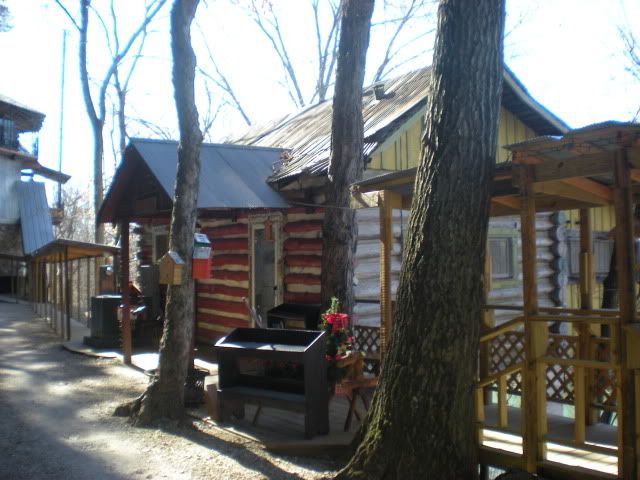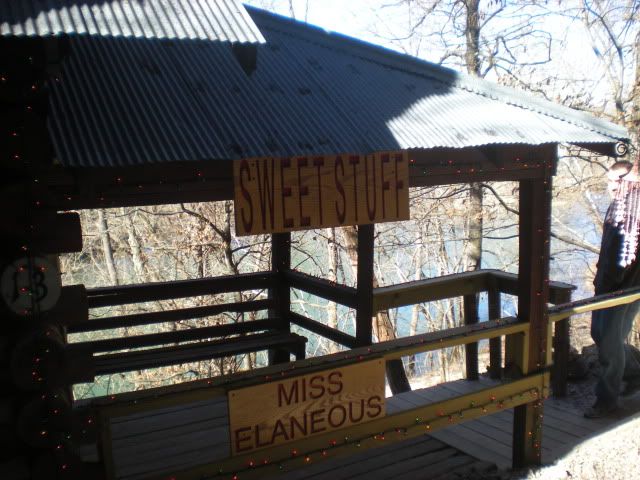 You even have a choice of stairs OR elevator now!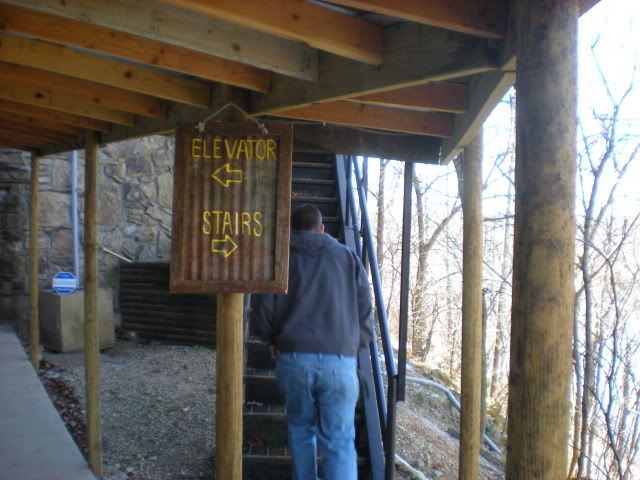 The inside of the restaurant has been spruced up and improved, but the original fixtures (and taxidemy) remain.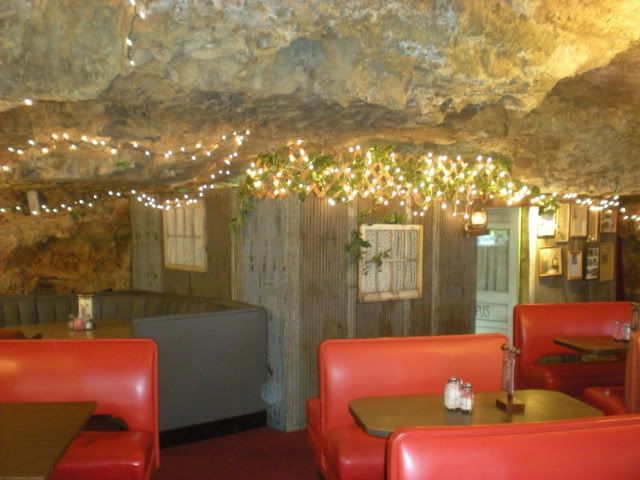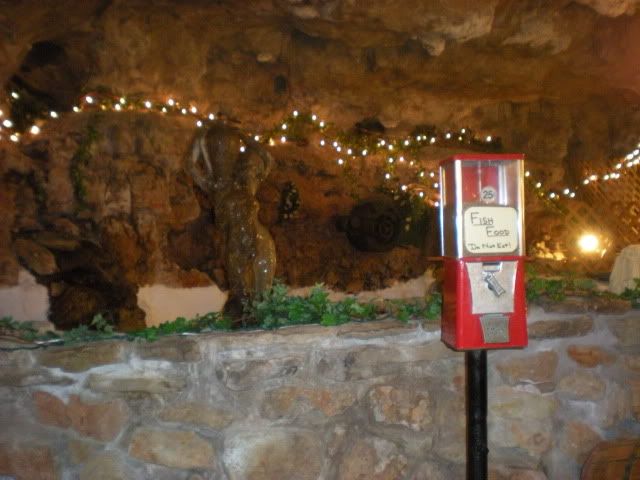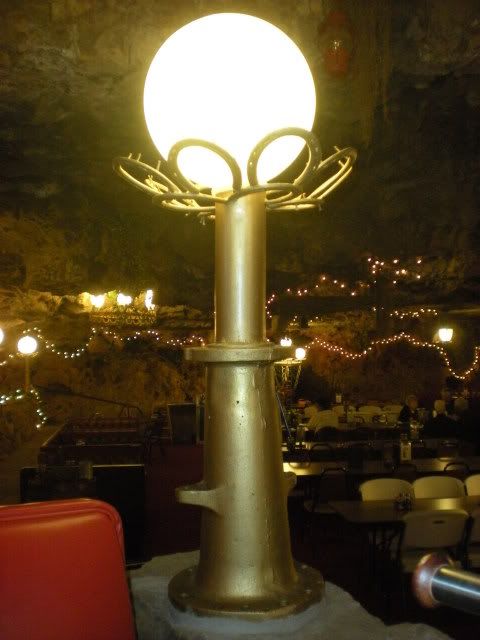 They even have a signature cocktail!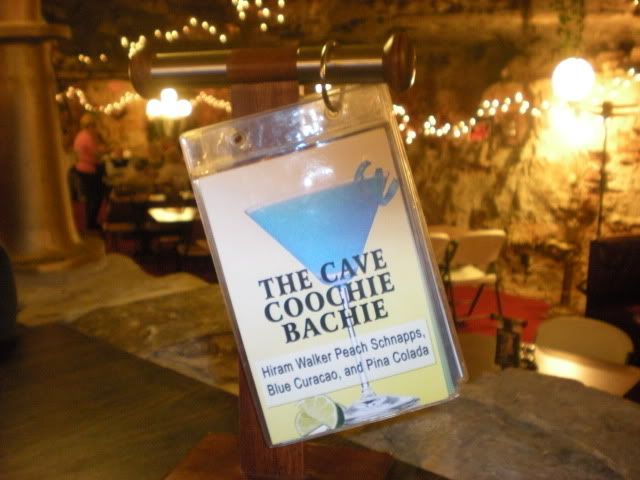 The souvenir selection is massive now! We bought a Cave Restaurant Christmas ornament.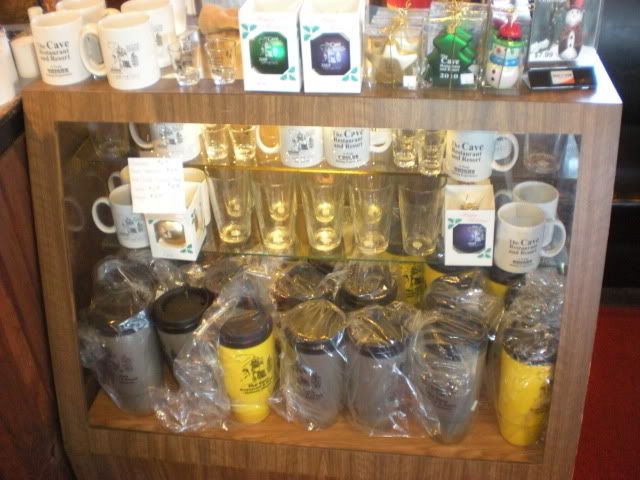 So this one goes out to the love of my life, who said I made Valentine's Day "easy" by demanding we drive 294 miles round trip for lunch. When he asked me to marry him this past weekend, of course the answer was yes! And where else would we get married but
Bridal Cave
? Stay tuned!