Last weekend we got together a pinball caravan to drive 30 miles north to South Roxana, IL in search of CP Pinball Parties. Thanks to Rob for the tip in a recent CC&G comment. Sorry you couldn't make it out there!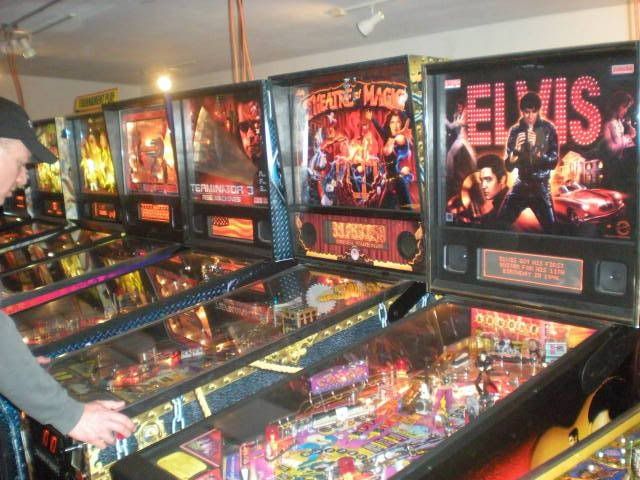 So you know I had to get a picture of Elvis pinball, but Theater of Magic ended up being one of my favorite games. There are about 60 games (including a couple upright arcade games) spread over two buildings. I was told by several people that this is hugely important: they have not one, but TWO Medieval Madness games. I didn't realize it was such a rare and expensive game, but after playing it about 20 times that night I understood their awe.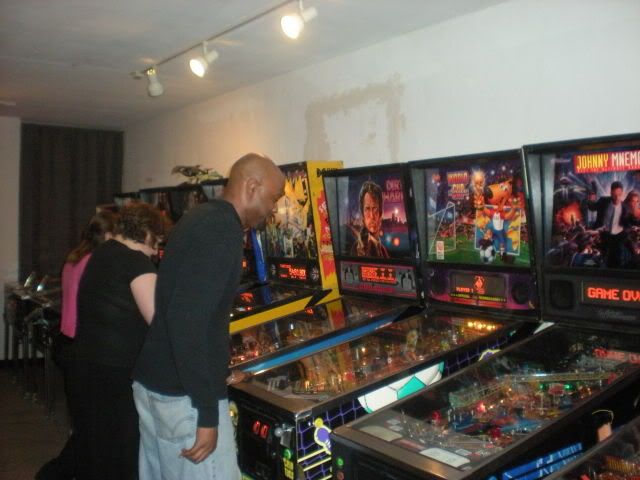 I didn't get a chance to speak with the owner myself, but I saw him around all evening. Several people told me that he stopped by when they were playing to give them tips and tricks. He definitely has a passion for pinball!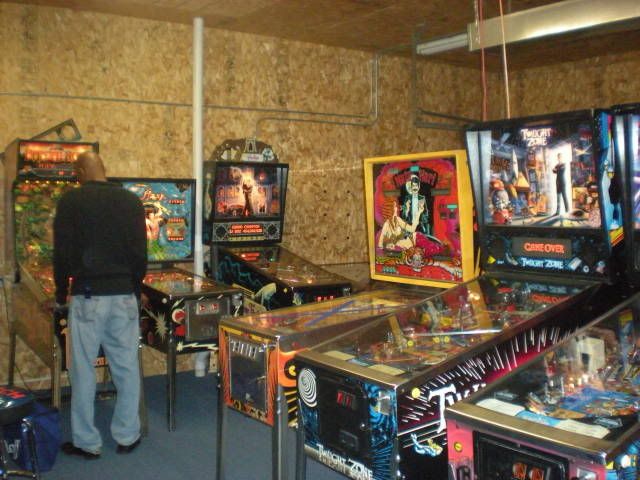 We didn't get there until 7 and I think nearly everyone said something early on about missing that extra hour. Let me just tell you, that much pinball is rough on your body. Four hours later, everyone was bleary eyed and complaining about sore backs, thumbs, and forearms. On Monday I still couldn't grip a pen at work. It was totally worth it.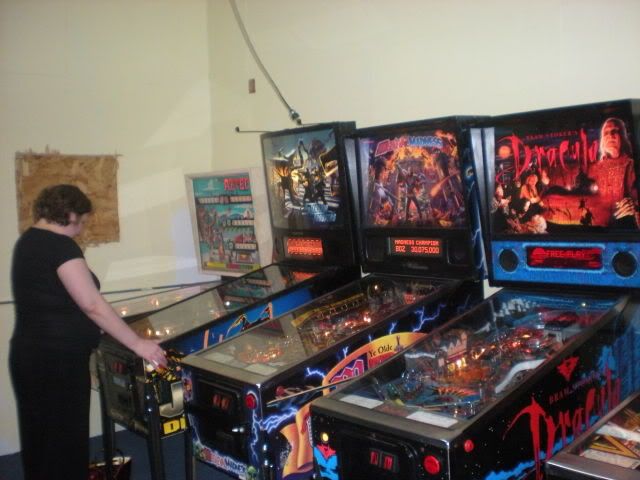 One more thing I wanted to mention: They have The Who's Tommy the Pinball Wizard and Tim showed me how to play it with the blinders. That could possibly be the most frustrating and challenging thing I've ever done in my life.
They are open to the public two weekends a month from 6pm-12am, admission is $10, and all the machines are set to free play. All the information can be found at their website,
cppinball.com
. This is probably the most fun you can have for $10 within 45 miles of St Louis (I can say that because Meramec Caverns costs $15.)