My dad wondered why we would want to go to a zoo in Bangkok when we have a world class, FREE zoo at home. I don't know, maybe because they might have different animals on the other side of the world. Also, Henry Rollins said we should.
(Warning: Adult themes relating to Bangkok, if you know what I'm saying. NSFW. *wink wink*)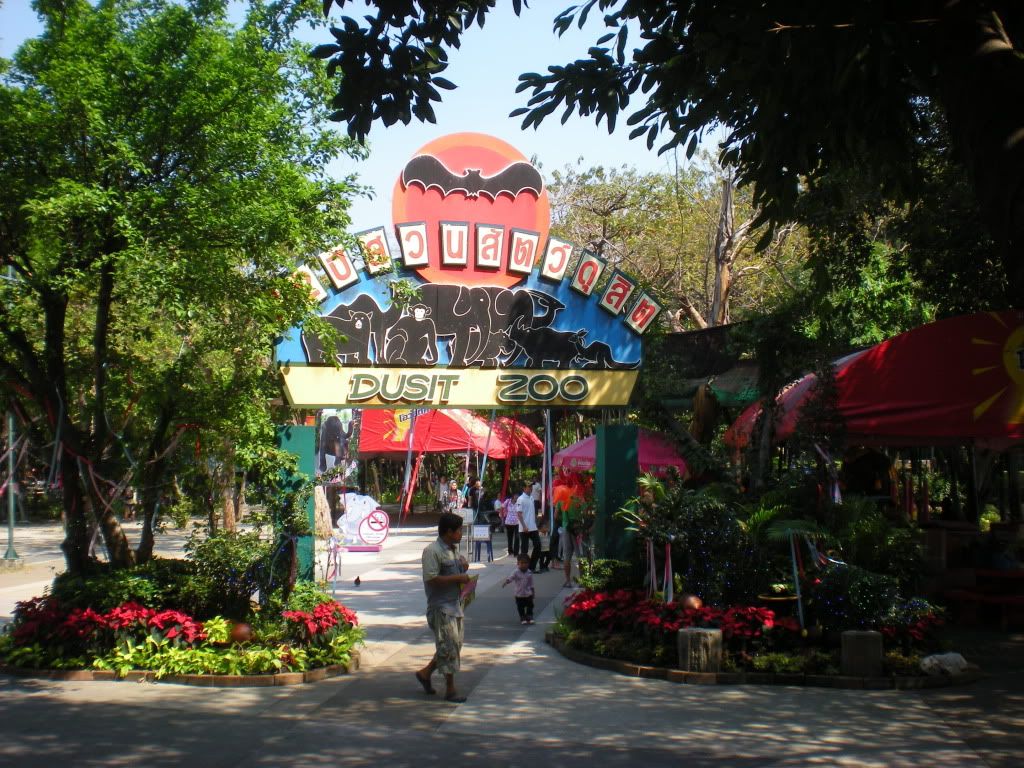 Turns out that they have a lot of the same animals, just in a different setting. Meerkats in St Louis, for example, are indoors, and water monitors don't roam free.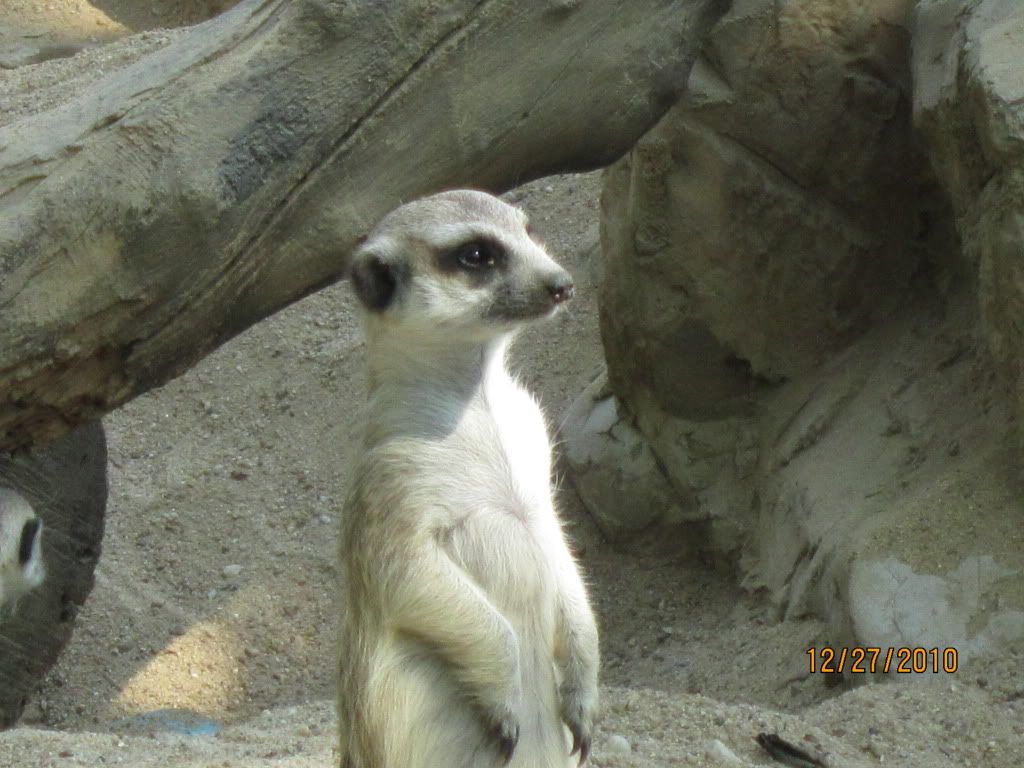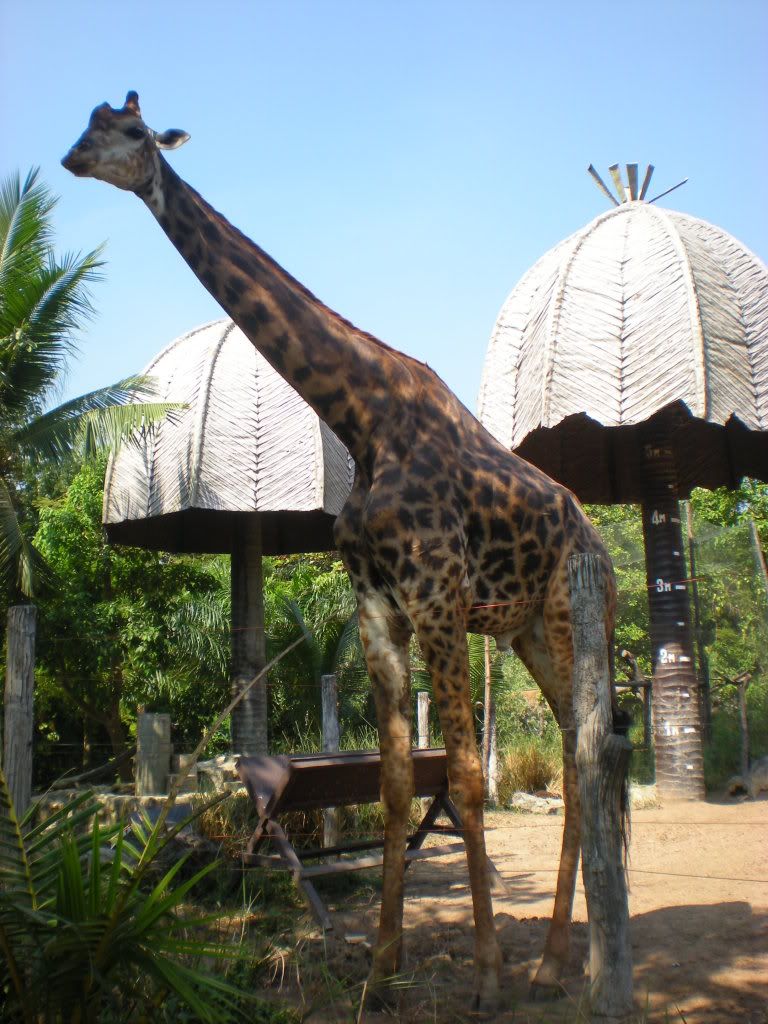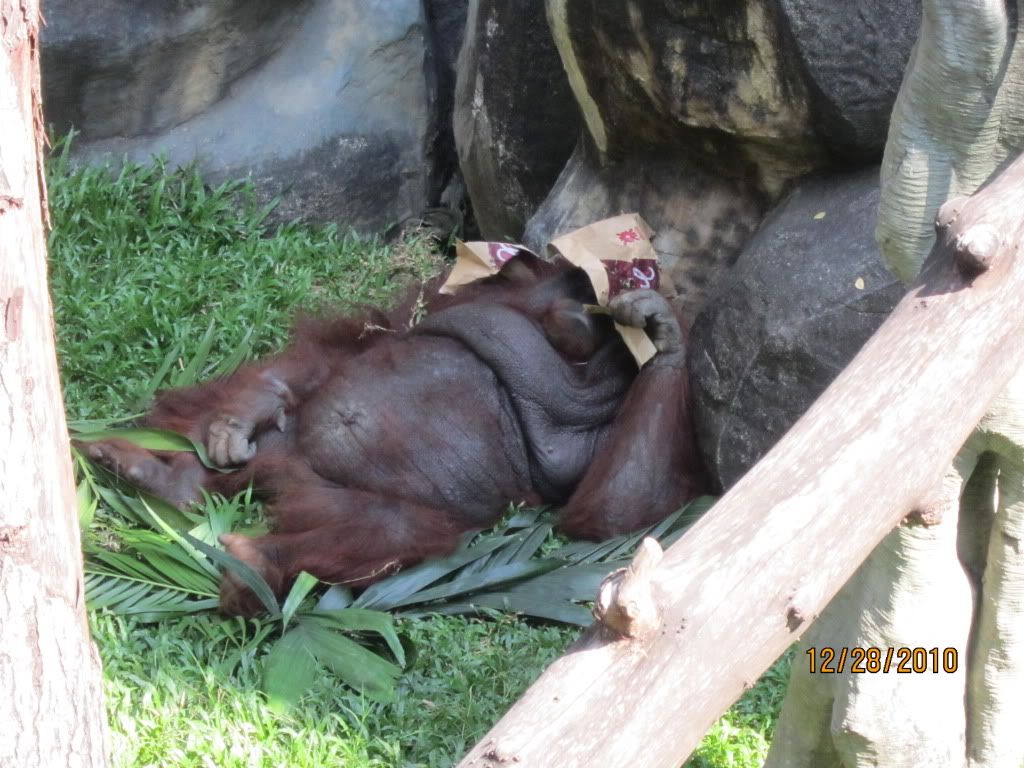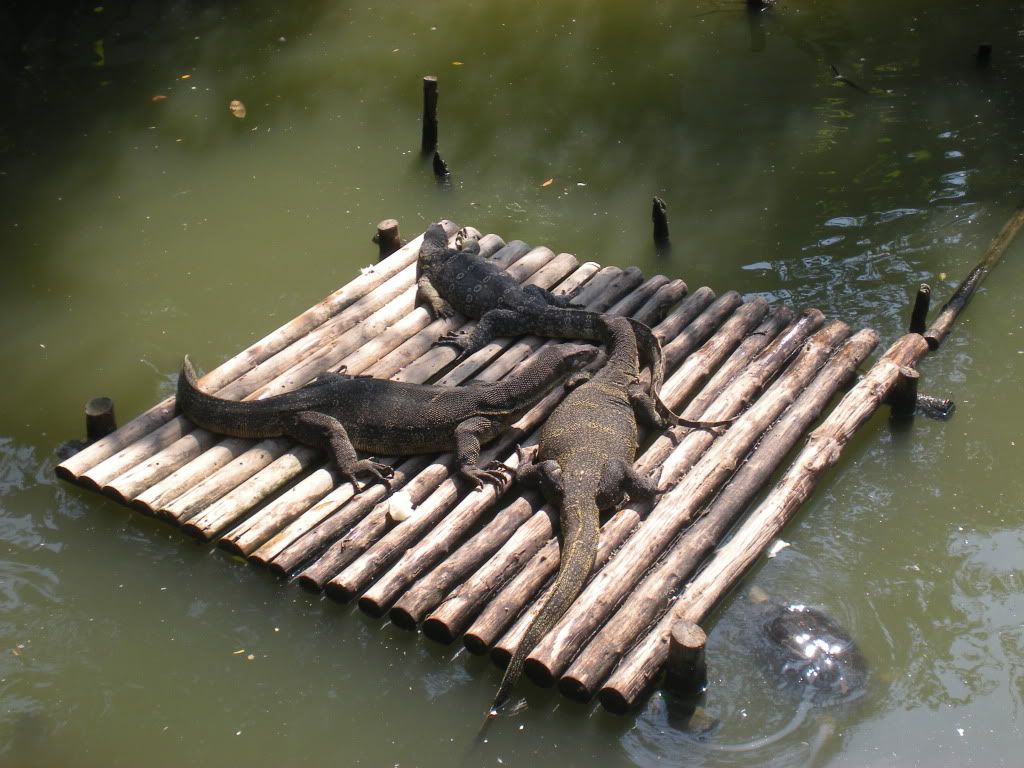 Here's one you probably THINK we have in St Louis, but we do not.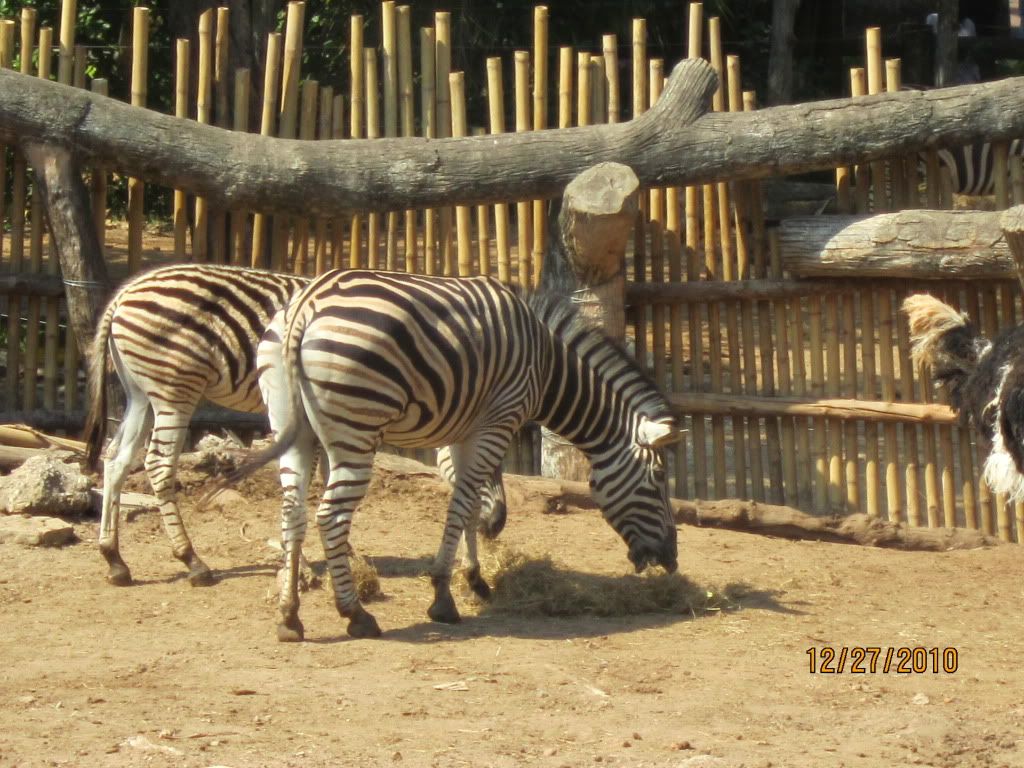 Can you spot the difference? We have Grevy's Zebras in St Louis and these are mountain zebras. I'm 99% positive that this is a Hartmann's mountain zebra, but I didn't take notes. The Grevy's zebra is a different genus (
Dolichohippus
) than the plains and mountain zebras (
Hippotigris
). Good times.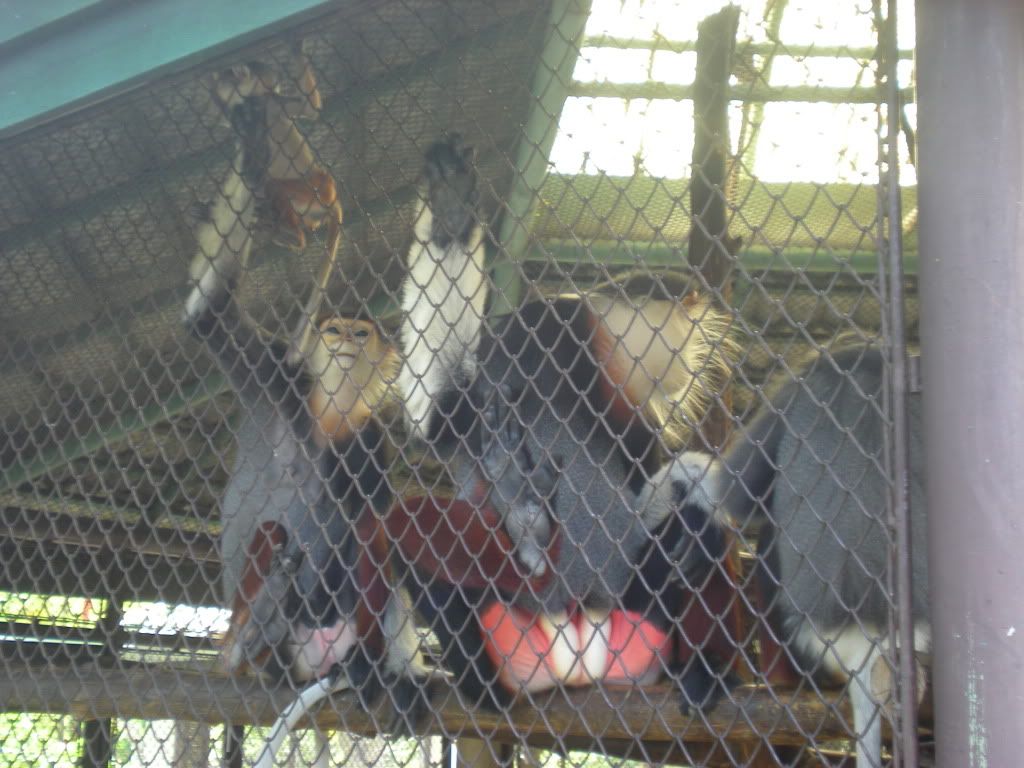 The best of all was the Red-shanked Douc Langur. These monkeys are native to Vietnam and Thailand, and excuse me while I squeal. THEY ARE THE CUTEST MONKEYS EVER! Look at them, they look like they have little red pants on! That picture is not very good, but check out some action cam of a baby Douc Langur. We spent ages watching these monkeys. I had a hard time picking a video, so if you click through to my YouTube channel, you can see another one of the baby monkey.
The Dusit Zoo, if you're from St Louis, is kind of like Grants Farm or Tower Grove Park/Botanical Garden. It started as the private garden of King Rama V next to his teak mansion. After his death, the land was neglected until the reign of Rama VII, when the revolutionary government requested that the land be made a public zoo. Rama VII agreed and even donated some animals. The current park is like a combination zoo and botanical garden.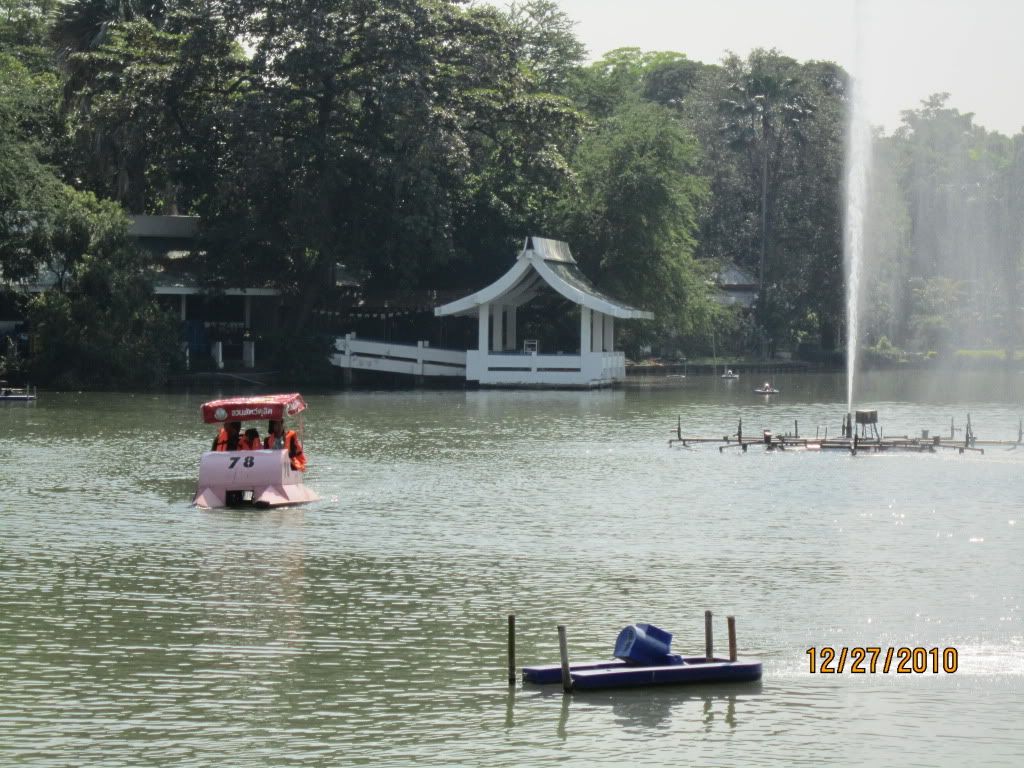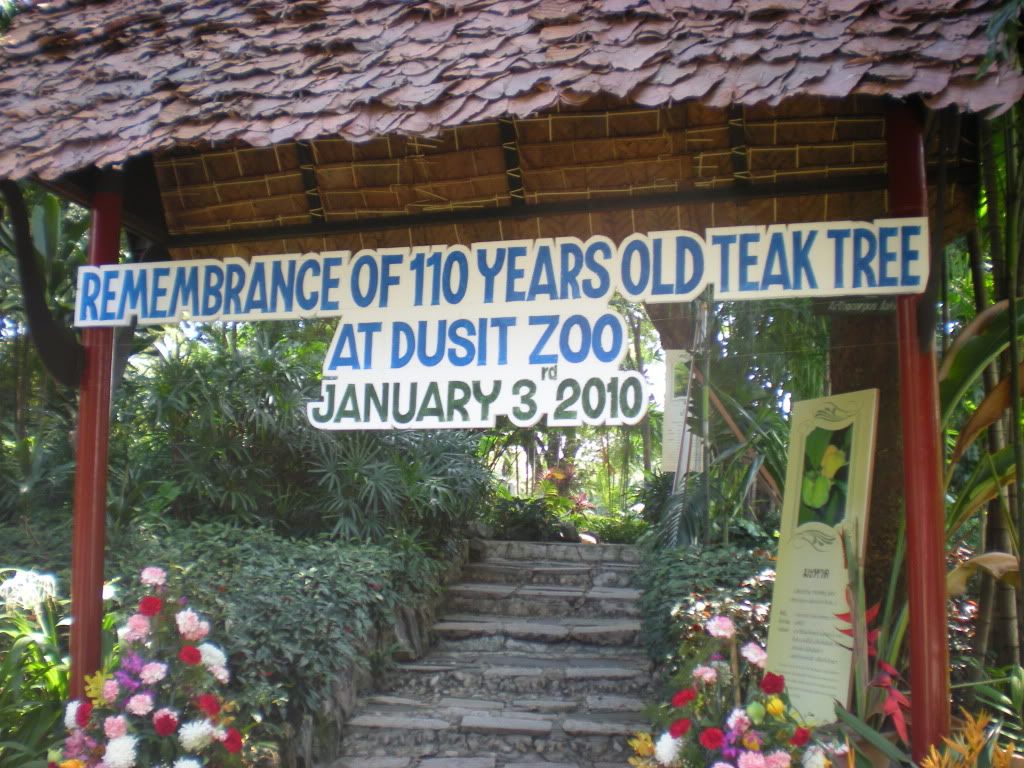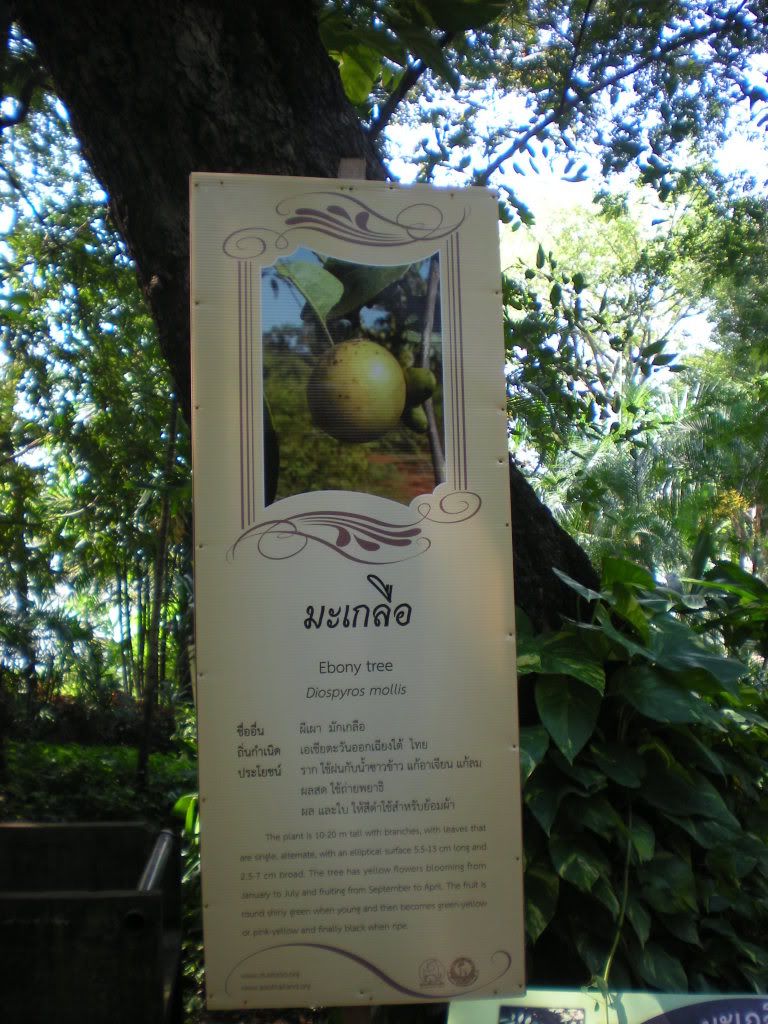 Overall, I was really impressed with the Dusit Zoo because the animals look well cared for and healthy. It's a very popular zoo with a good reputation. None of the animals looked stressed, until we got to the elephants.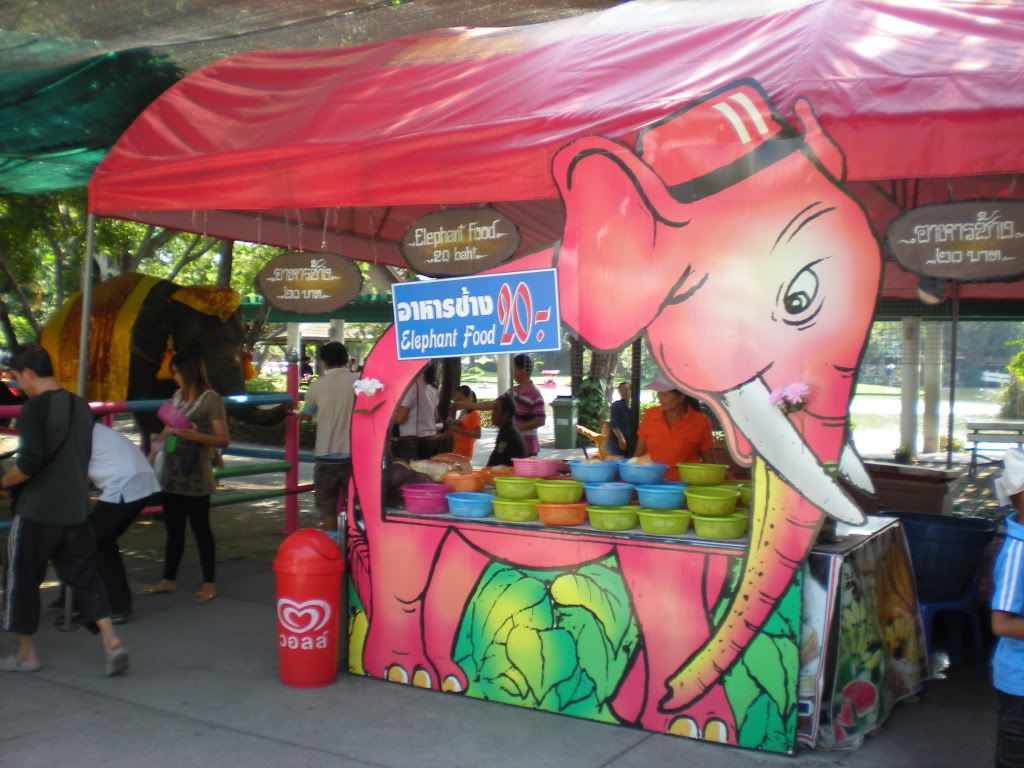 It's pretty cool that you can feed the elephants, but one of these juveniles was doing some serious bored/stressed pacing. I'm not an expert, and Thai people respect elephants a great deal, so I'm hoping that they rotate the elephants instead of leaving the same three chained up all day.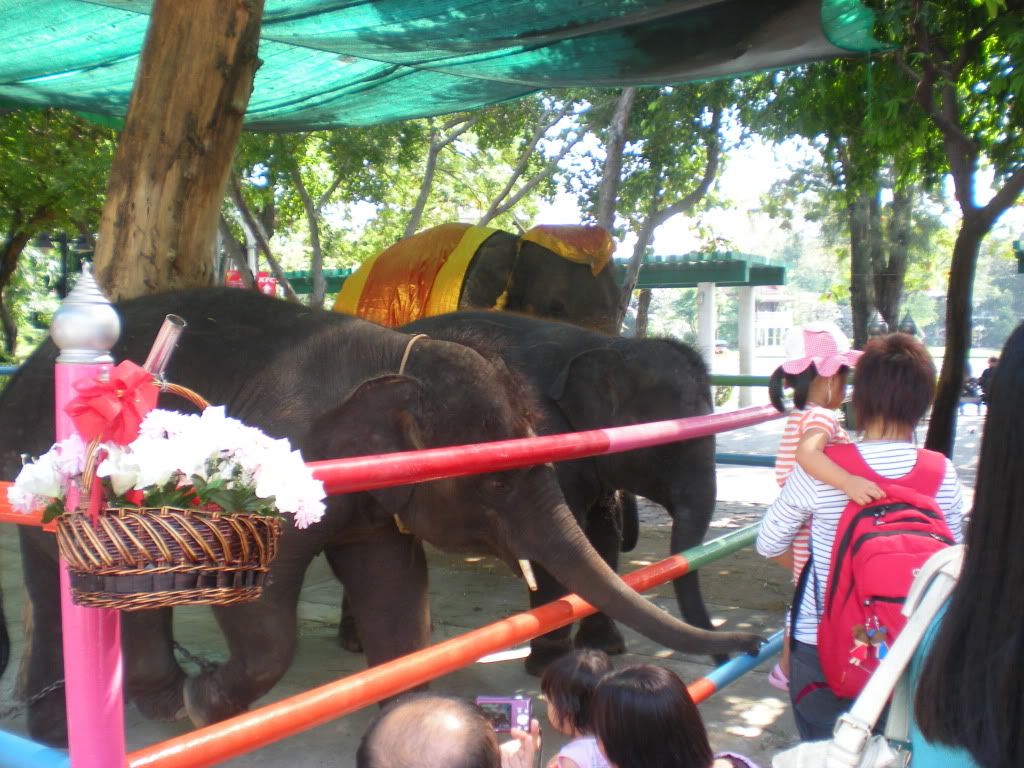 Here's something you won't find in many zoos/botanical gardens: an air raid shelter!
You can go inside, too. Around the outside are pictures/descriptions of the damage done to Bangkok, and of Thailand's involvement in World War II. We didn't even know they WERE involved in WWII. Nutshell version: Military dictator Phibun allied Thailand with Japan to get back at the French. If I go any further than that, it will turn into a dissertation. It's very complicated, and you probably don't care.
Bonus goats! (and my Dad)
So there you go. If you find yourself in Bangkok, Thailand, check out Dusit Zoo, because Henry Rollins says so. Remember to take pictures of yourself pointing at animals, because I totally forgot to do this. Admission to the zoo is 50 Baht for locals, 100 for tourists (don't get your panties in a bunch, 100 baht is $3 and some change.)