Since my day job is in the construction industry, I was totally excited about checking out CANstruction at the Science Center. Lots of designers, architects, general contractors and subcontractors I work with took part in this, and it's all for a great cause!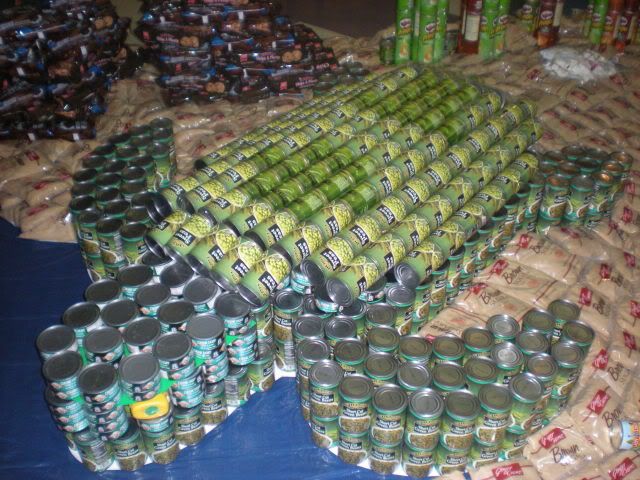 "Sea Turtle", by Charter Communications
CANstruction is an international design/build competition wherein teams from the architecture & engineering communities design sculptures made entirely from canned goods. The winners in each city advance to the next level of competition. After the competition, all the canned goods are donated to local food pantries.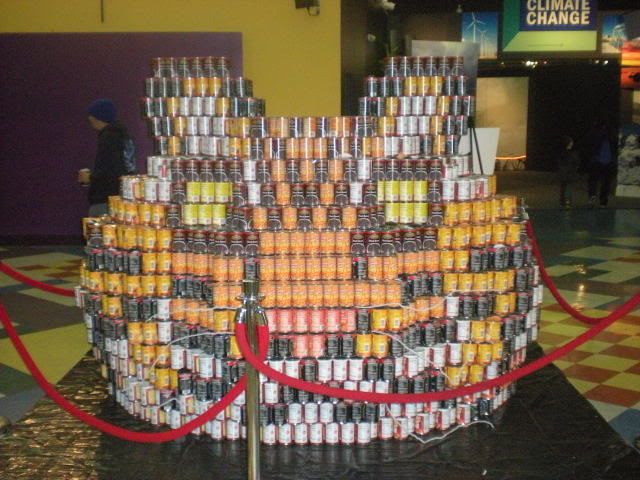 "Royal Bengal Tiger", RJN Group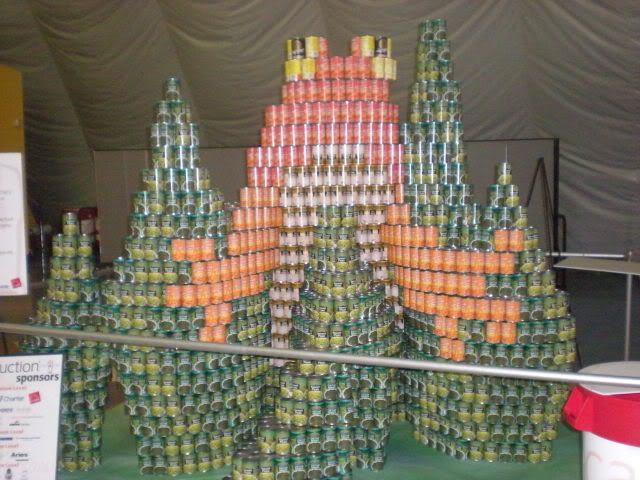 "Croaking Frog", Mackey Mitchell
Here in St Louis, the theme of this year's contest is Climate Change, and all the cans will go to Harvey Kornblum Jewish Food Pantry and the St. Louis Area Foodbank. My favorite part is that the public was able to vote by bringing in canned goods and putting them in the barrel next to their favorite.
"Hold On Tight", Cassidy Turley Commercial Real Estate Services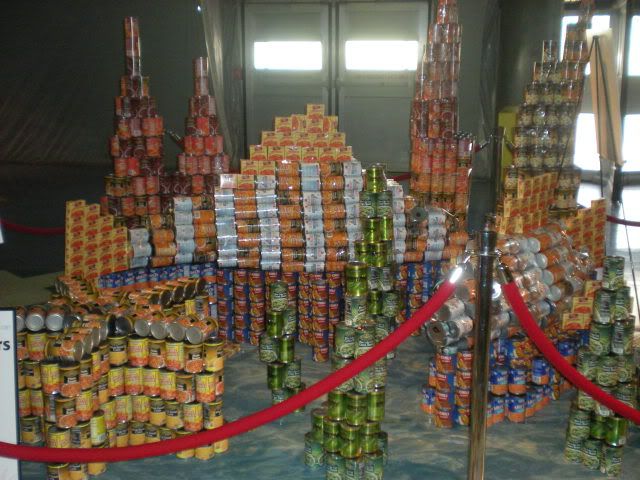 "The Great Dissolving Coral Reef", ABNA Engineering, Black & Veatch, Shannon & Wilson
Each sculpture had a card next to it that listed the firm that did the design, plus the other local businesses who contributed. I wish I had room here to list each and every one, since I was constantly saying, "I know them!" There was also another placard that listed facts about the sculpture, such as the fact that the one below by Arcturis is made up of 9,272 lbs of food, which is almost as big as two great white sharks!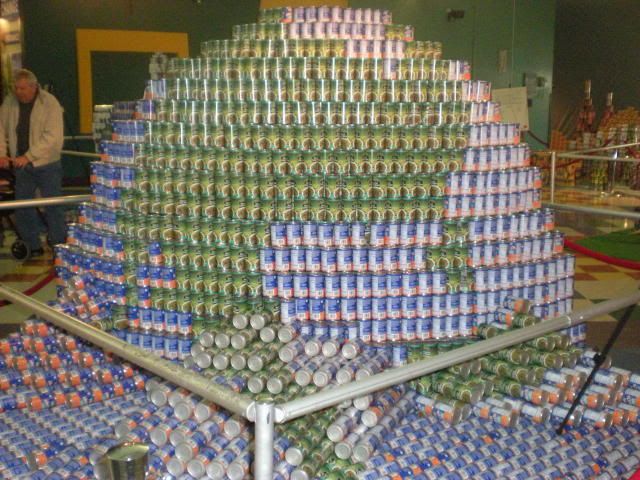 "Climate Change and the Melting of Arctic Ice", Arcturis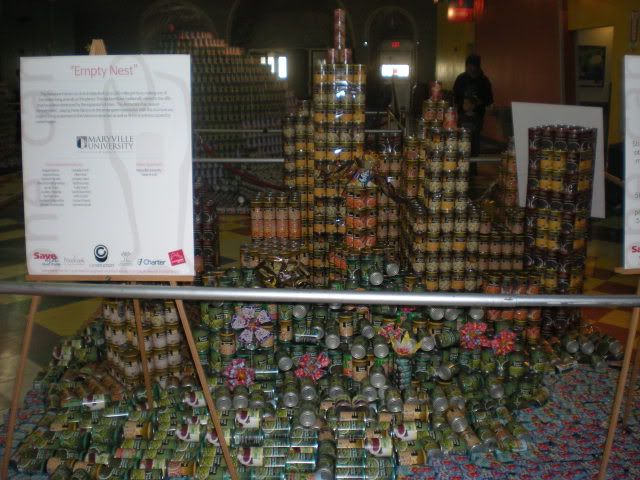 "Empty Nest", Maryville University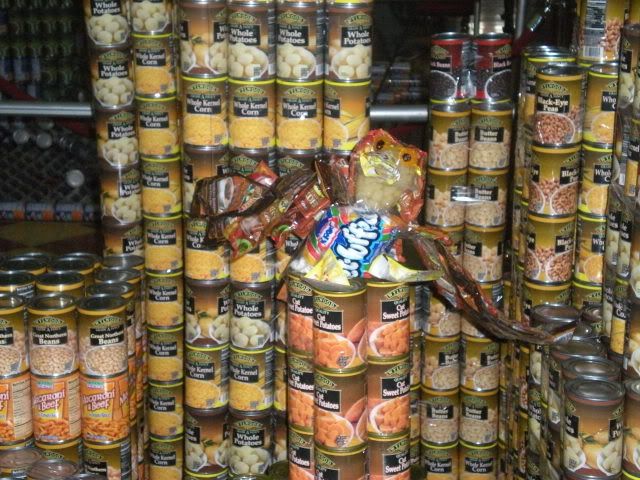 Had I brought canned goods with me, Maryville University definitely would have gotten my vote. The subject is the peregrine falcon, a native Missouri bird whose habitat has been destroyed by the expansion of cities. I love their cocoa falcons!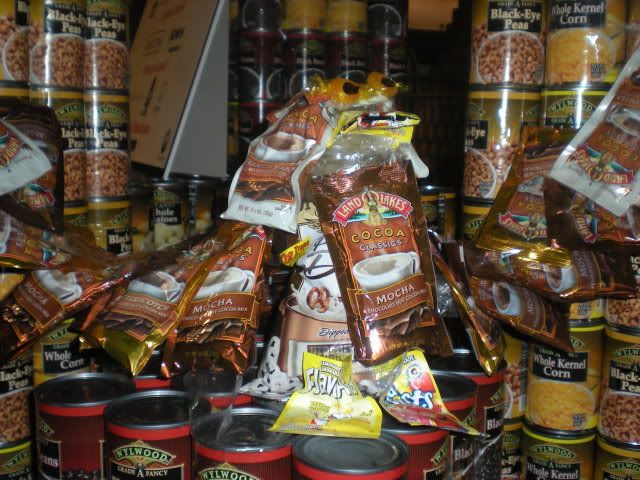 The St Louis sculptures are on display in the Exploradome Lobby at the St Louis Science Center. Unfortunately, today was the first chance I had to get down there, and the contest ends tomorrow. The good news is, you won't have to wait long to find out who the winners are. When I hear the results, I'll post them on the
Facebook
page.