It's about time for me to say "Bridal" again. It does good things for my traffic. Seriously, though, we did go to
Bridal Cave
a couple months ago to check it out because we had every intention of getting married there. Turns out it's a pretty small cave compared to some of my favorites, so we'll probably opt to get married closer to home.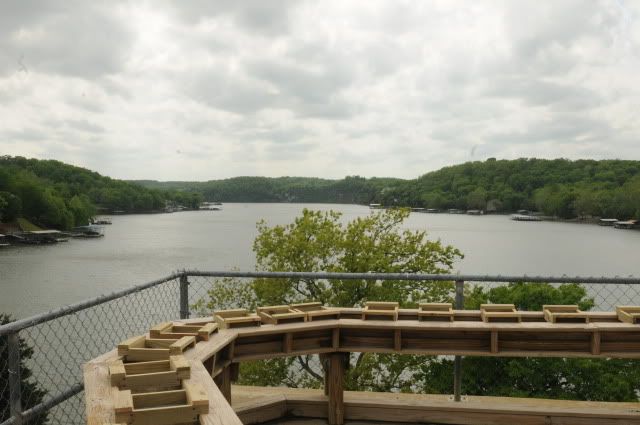 Bridal Cave is located in Camdenton, MO on Lake of the Ozarks. The cave is right on the Lake, with beautiful views from the gift shops and mining area. (It's not a show cave in Missouri if they don't have "panning for gold".) I have an upcoming blog about Ha Ha Tonka State Park, which has some of the most amazing views I've ever seen in my life. I <3 a="" href="http://smg.photobucket.com/albums/v199/nastyboots/bridal%20cave/?action=view&current=DSC_1384.jpg" missouri="" target="_blank">
3>
Right at the entrance we saw a little brown bat! I think it is adorable but it was one of the reasons I had to rule out Bridal Cave for a family ceremony. I don't think my sister would have survived, even for my wedding.
This curtain formation Chapel of Bridal Cave. Nearly 2,300 weddings have taken place in Bridal Cave! Your wedding package comes with a lifetime pass to the cave. On Valentines Day they do weddings and vow renewals all day long. It's pretty awesome.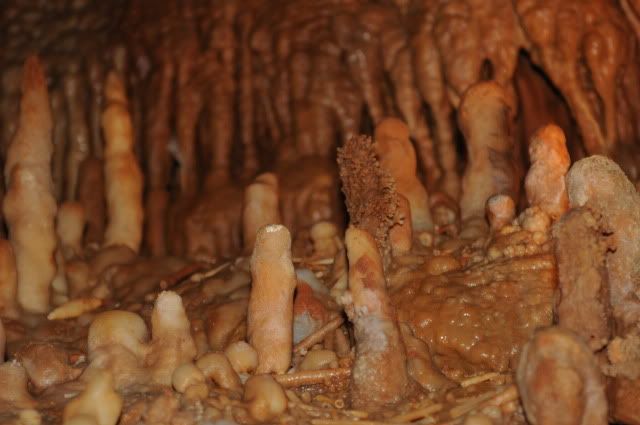 Standing in front of the Chapel curtain foundation is our tour guide - I think his name was Adam but would't swear to it. If any Bridal Cave people read this and recognize him, he was the best cave tour guide we have ever had. That guy is passionate about caves and really seems to love his job. He's up there with Dennis, our
Bonne Terre Mine
guide.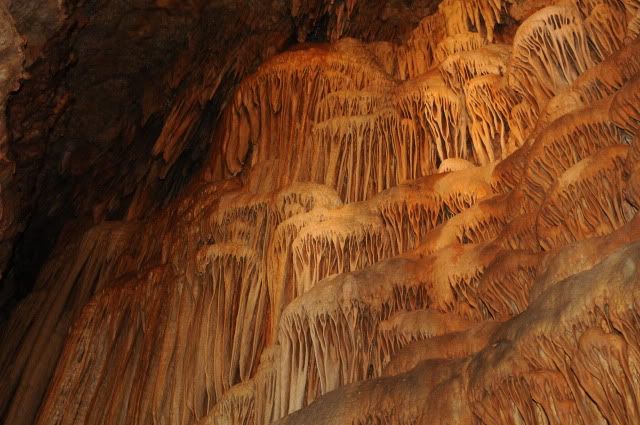 Another huge curtain formation.
This cave is made of bacon.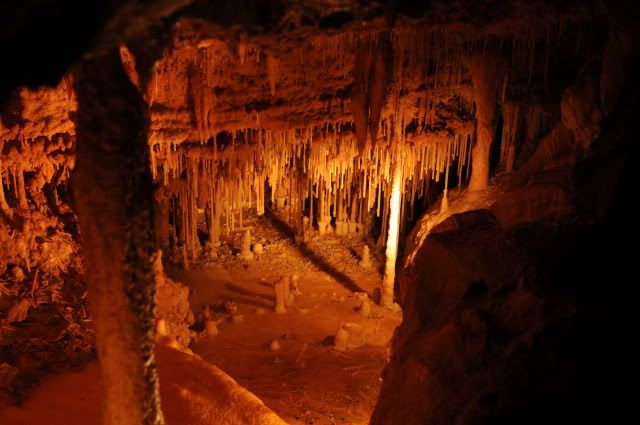 Check it out, there's an underground lake! They have to climb down there and take a boat to change lightbulbs in the back of the cave.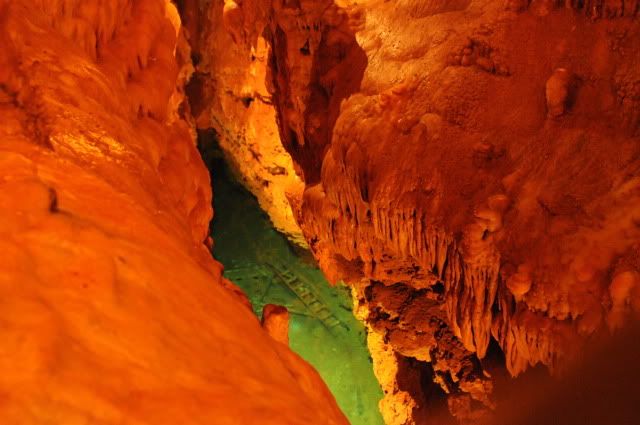 Admission to Bridal Cave is $16 for adults and $8 for kids.
Check out their website
for information on their wedding packages!