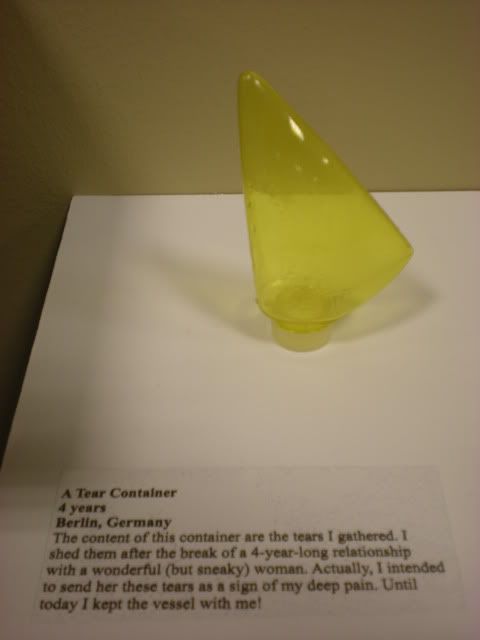 It's no secret amongst my friends that I am not a fan of Valentine's Day, but my irritation lies with inflated prices and people being forced into the cliche of dinner/roses/chocolates. I'd rather get a $15 bouquet of roses any day of the year than a $100 bouquet on Valentine's Day. I also hate when single people are sad about being single, when there are so many awesome things to do. That's why I immediately got excited when my friend Rob H, suggested a list of blog-worthy Valentine's events that are fun for both couples and groups!
1. You may remember that last year,
Francis and I drove to the Cave Restaurant & Resort
for their Valentine's Special. I just saw on their
Facebook page
that they have the same deal going on this year - steak, shrimp, potato, vegetable, soup or salad, bread, beverage, and dessert for $42.99 per couple! What a bargain! And as you can see
here
and
here
, this is an awesome day trip for a group of friends. Their special runs February 13-17. Be sure to make a reservation!
2. I've always found White Castle's Valentine promotion to be hilarious. As I understand it, they decorate the restaurant and have candlelit table service, all romantic-like. I think this is an awesome idea for mixed groups of coupled and single friends, because let's be honest, no one is using this idea for SERIOUS romance.
The list of locations
only lists St Louis as a whole, so call the number to find out which Castle near you is participating.
3. Here is one that might just get me out of the house on 2/14:
The Endangered Wolf Center Wine and Chocolate Wolf Howl
. The link is to their regular campfire wolf howls, which they do every Thursday, Friday and Saturday. The Wine & Chocolate howl is a little more expensive, at $22/pp. Reservation details are on the website. Also, if you're a fan of the author
Laurell K Hamilton
, I know she occasionally has book reading events at these wolf howls (not randomly - she'll post them on her website).
4. The Missouri Botannical Garden has a
Valentines Night Hike
at Shaw Nature Preserve on 2/14 and 2/16 at 10pm, with telescope viewing, hot beverages and desserts. This is an adult event for any size group, but you should make reservations right away as this seems to be a high demand activity. Price is $29/pp for non-members, $24 for Garden members.
5. OK, normally I would skim past the cooking class idea, because ... I don't know why, other than that I really enjoy cooking and learn by experimenting, so taking a class sounded like taking away my favorite part ("will this work or will it be a catastrophe?") However, after several people mentioned it and I saw it on a list of Valentine's Day events from 2012, I took a gander at the
Kitchen Conservancy Cooking Classes
, and my mind is changed. One, their class names are hilarious and make it seem like a fun time, two, they have SO MANY CLASSES, and three, fun for all ages! Not only do they have Valentine's events for every cuisine you can think of, they have regular date nights, girls night out, and "heir and a parent" classes for parents & children that are themed on books!
Don't forget, I am working on a Fish Fry map for 2013! I have almost every parish in the St Louis Archdiocese mapped, from Josephville to Ste Genevieve, waiting for all the details of your local fish fry! I'll post the map on Fat Tuesday (2/12) so you can find some fish on Ash Wednesday.