This museum is amazing. It's an old two story school house that is absolutely chock full of old stuff that Hermann residents have donated. I can't just see people cleaning out Granny's basement and saying, "What should we do with these ancient typewriters? We can't throw them away. Let's donate them to the museum!"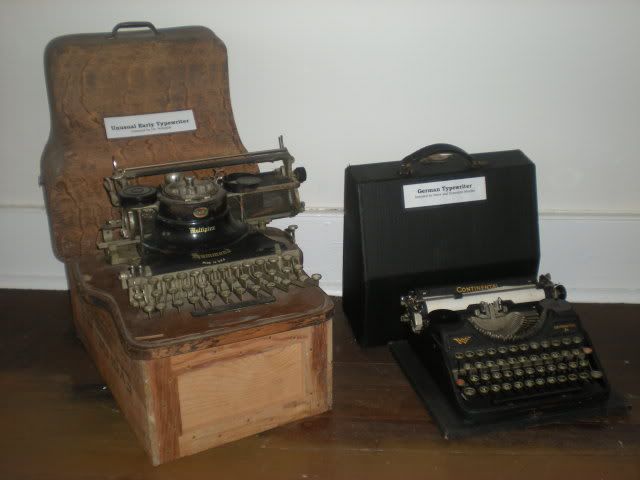 Full disclosure: this entry is totally haphazard. If you have actually been, or visit in the future, you will notice that I'm jumping all over the place from floor to floor and room to room. I have no excuse, nor is it a judgement on the museum's organization, because the folks here have done a fine job. It's just such a crazy mishmash of stuff and I felt like stirring it up.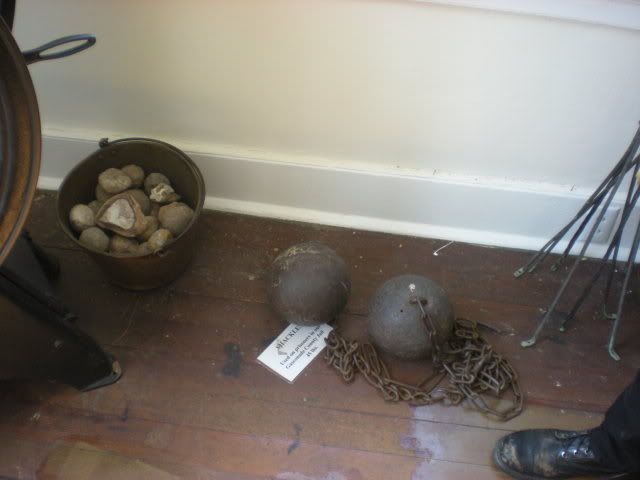 Take away, take away, take away this ball and chain!
My source tells me this could be a Chandler and Price letterpress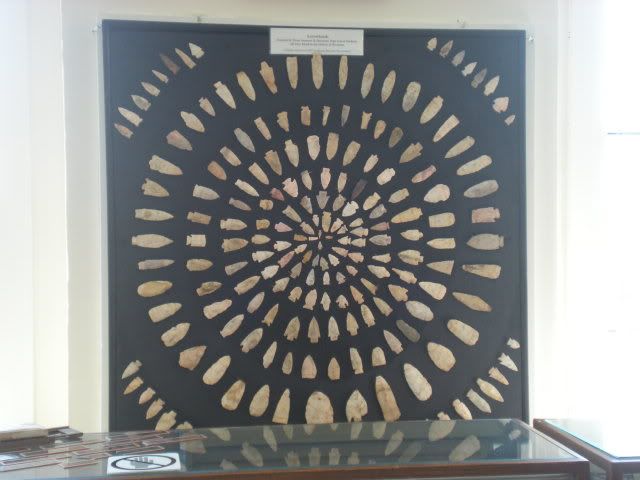 arrowheads, collected by high school students if I recall correctly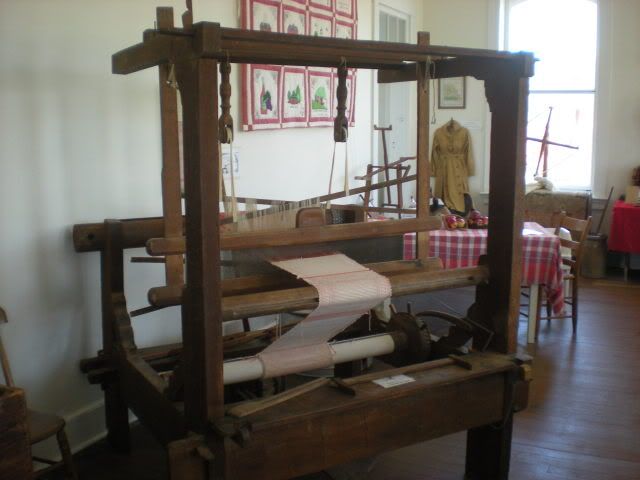 weaving loom restored by the ladies craft group
Textile printing blocks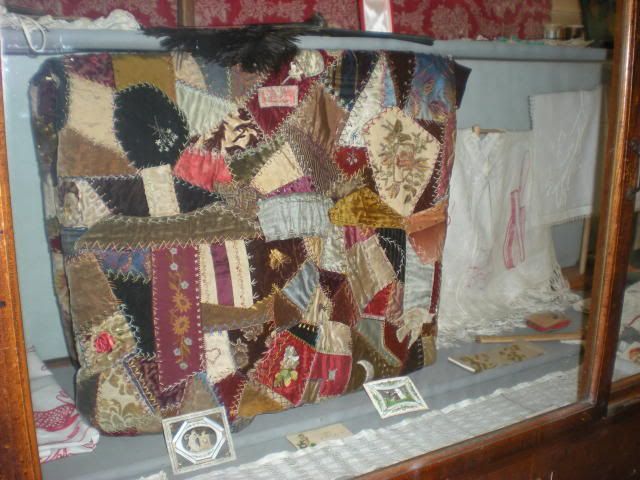 Crazy quilt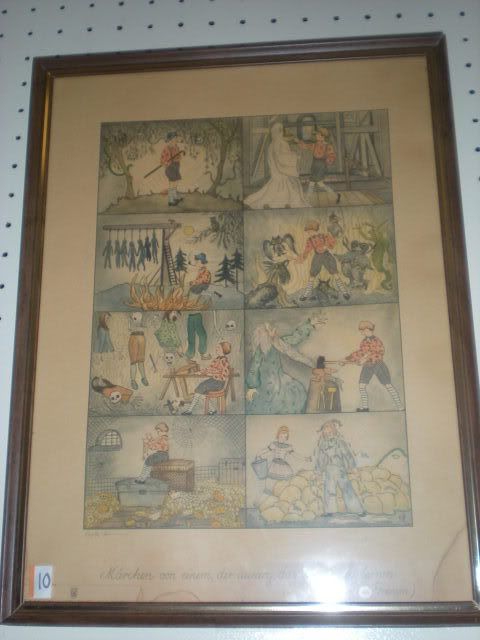 Illustration of the Grimm Fairy Tale "The Youth Who Went Forth To Learn What Fear Was." It's a good one, you should read it.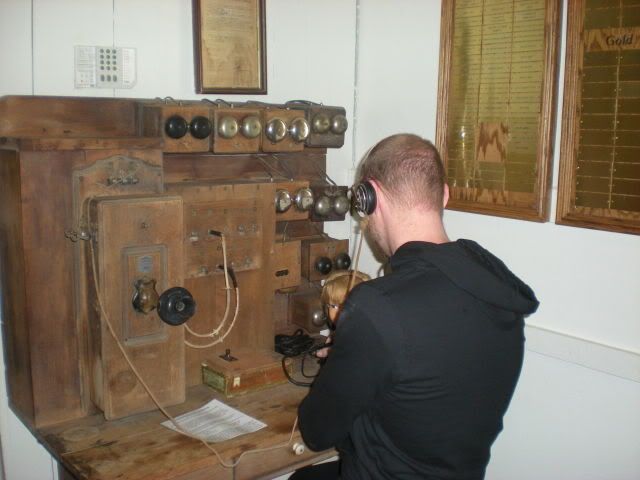 The old town switchboard.
As a chick, I wonder why leather hair curlers would be better than rag curlers. It seems like it would be hard to tie leather curlers, but I guess they're less likely to tangle.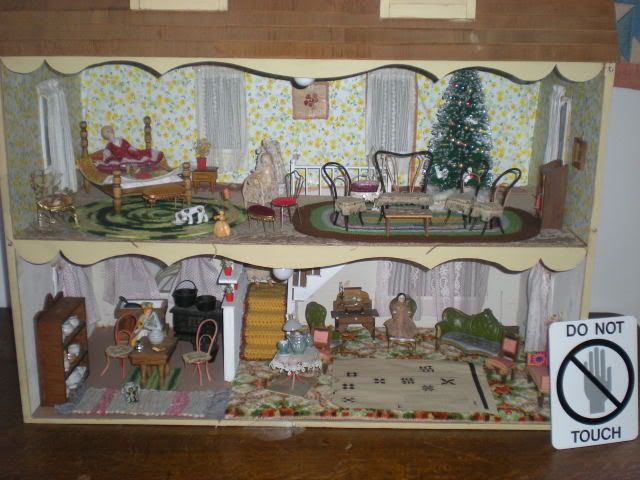 There were several old dollhouses in the museum. Check out the tiny rugs in every room!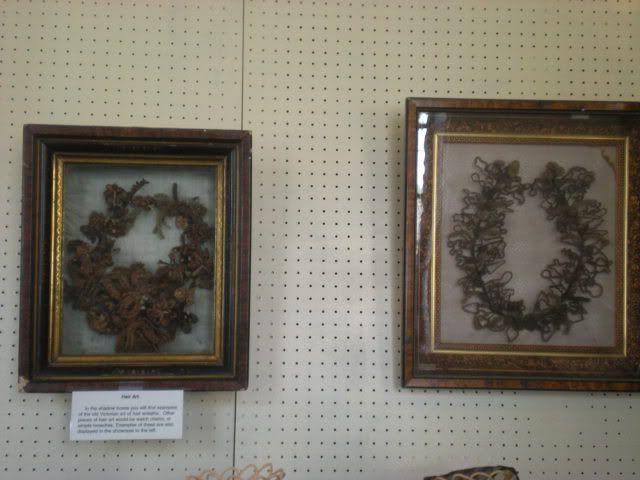 Hair wreaths. These are a kind of family tree. You can read more about them here.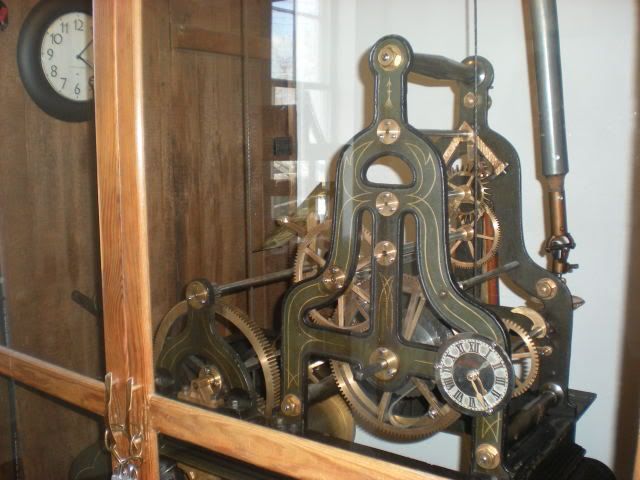 The guts of the clock in the clock tower.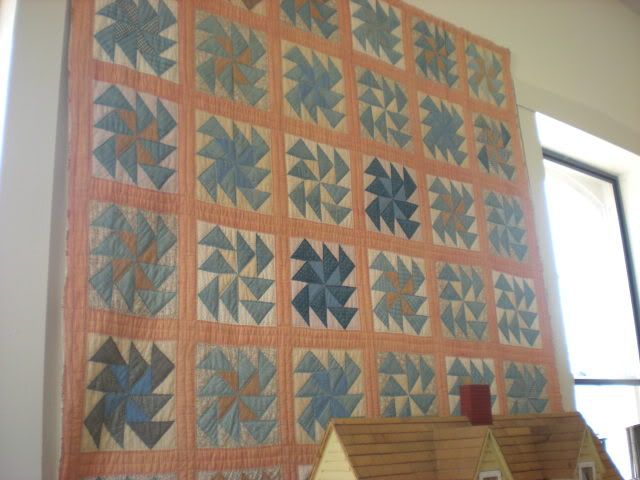 This quilt, reportedly an Underground Railroad code, had us captivated, trying to find the one block that is different than all the others that indicated that the house was "safe." Unfortunately, in researching for this blog, I've found that the idea of a "Quilt Code" is highly debatable and probably more folklore than truth. I hate it when that happens. Here is a book about it if you are interested in learning more: Facts and Fabrications: Unraveling the History of Quilts and Slavery: 8 Projects, 20 Blocks, First-Person Accounts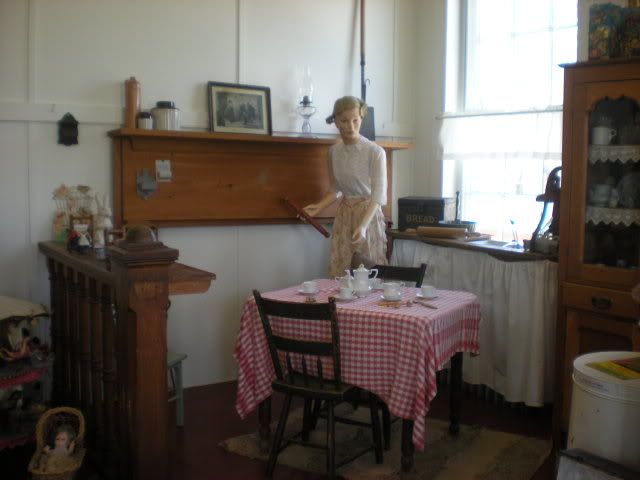 This is in a big room called the Children's Room, divided into smaller room scenes using old railings from the courthouse. More stuff from more Grannies' houses.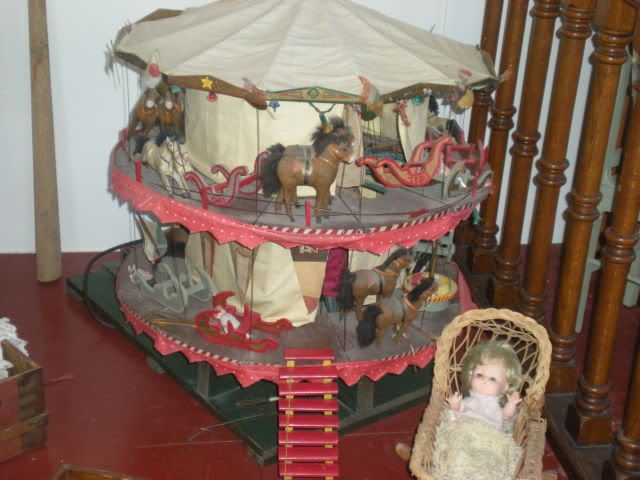 Someone please tell me that somewhere, there is a real two-story carosel. I'm willing to travel.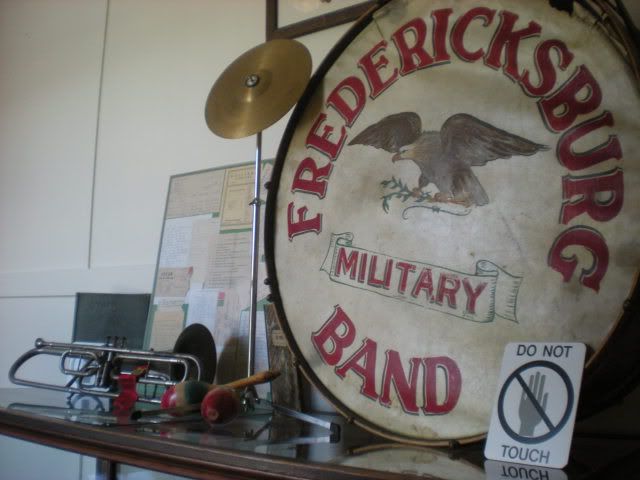 A few things from the music room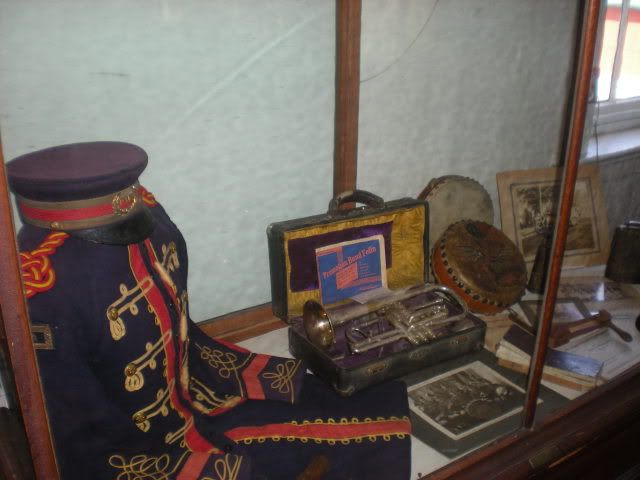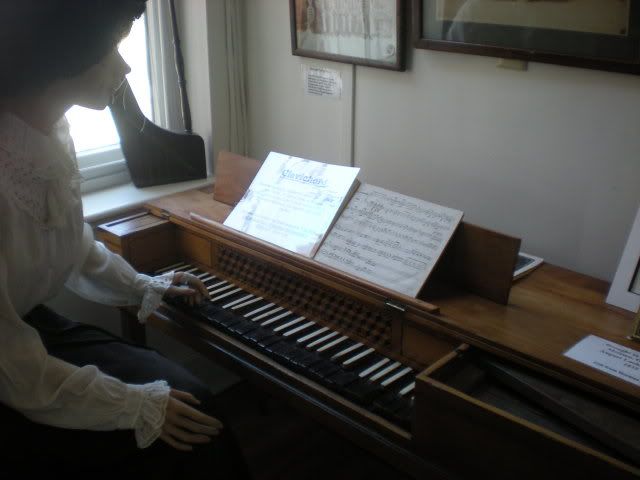 Clavichord. When we were in a room across the hall this mannequin kept startling me.
The rest of these are from the River Room, which is, unsurprisingly, devoted to river history in Hermann.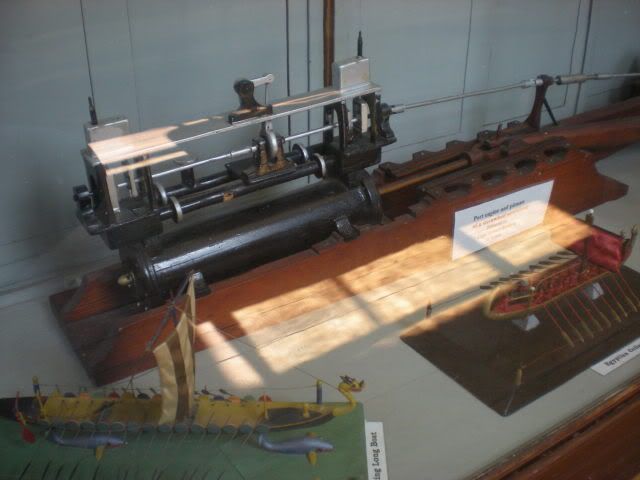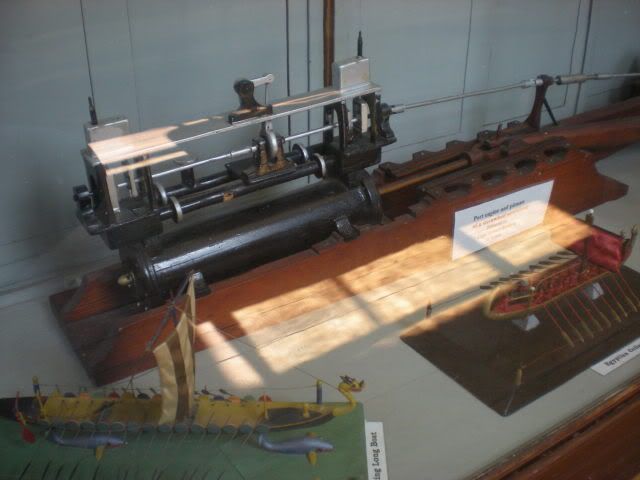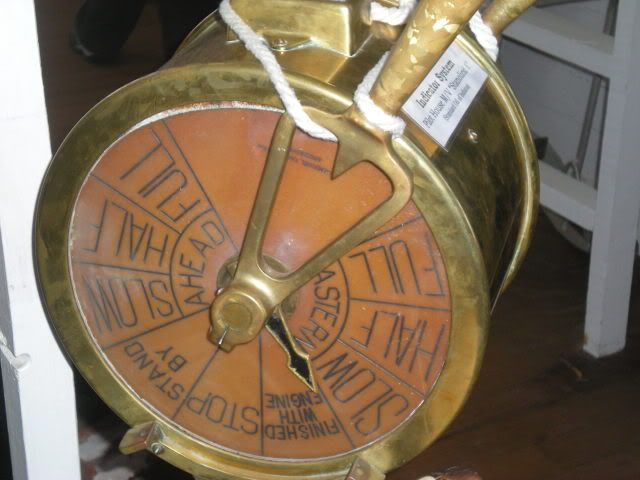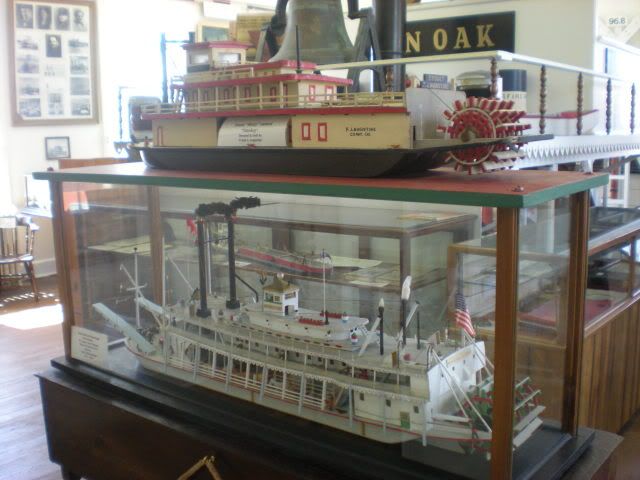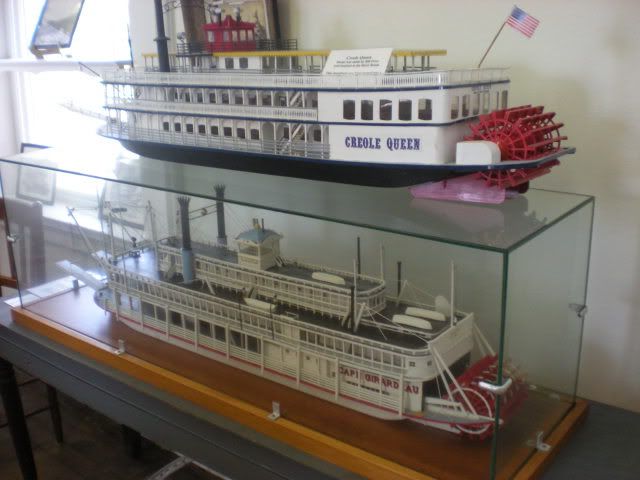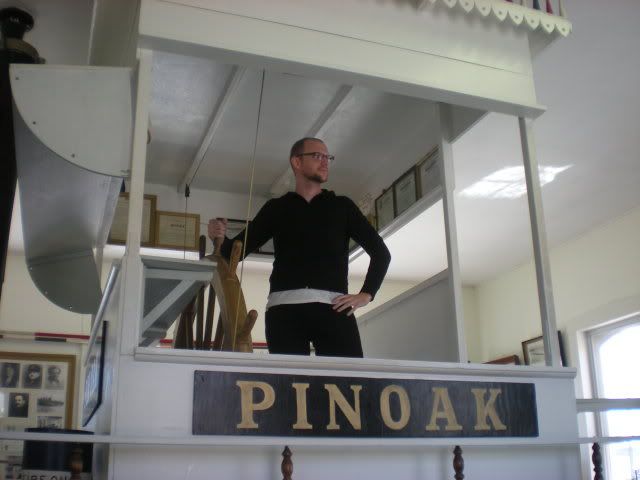 The German School Museum is open from April through October. Hours are 10-4 Tuesday through Saturday and 12-4 on Sunday. The museum is closed on Monday. Although the museum is closed from November through March, it opens when festivals are scheduled during those months.