I forgot that I never posted this one! This is from our trip to Camdenton, MO a few months ago. As much as I love the beauty of caves, there is nothing that makes me happier than the hills and bluffs of the Ozarks coupled with a river or lake. I cannot even put into words how in love I am with this one spot, and I cannot wait to get back there. We weren't able to stay long on top of the bluff because storms were rolling in and the wind was fierce.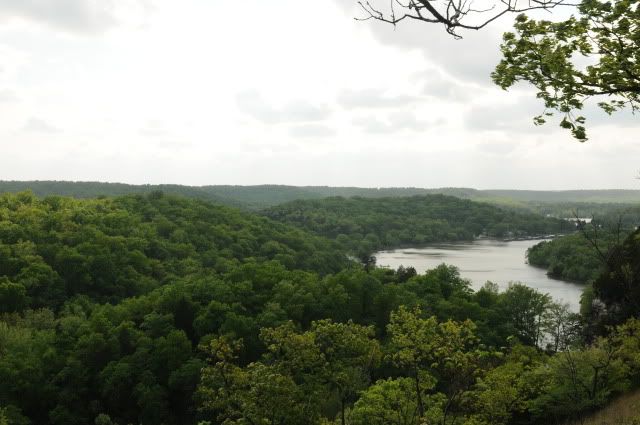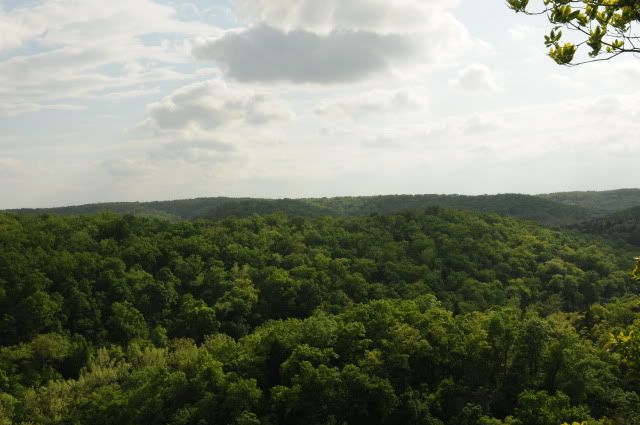 Is that a stunning view or what? If it wasn't three hours away, this was my #1 choice for wedding location. I'm still thinking I want a professional photo shoot here, at least, because LOOK AT THIS CASTLE.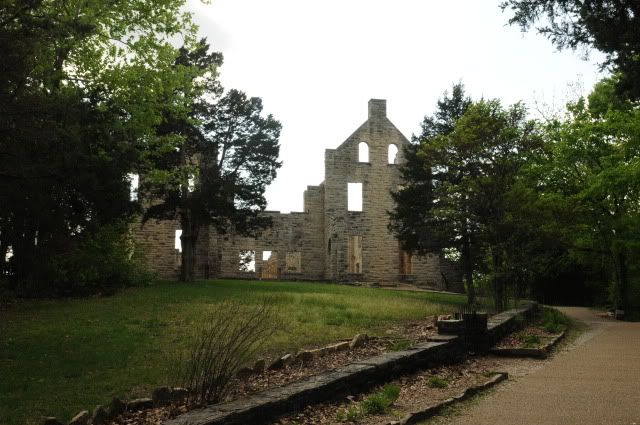 Yes, on top of this bluff is the ruins of a rich guy's house, looking like a gothic novel plunked down in the middle of the Ozarks.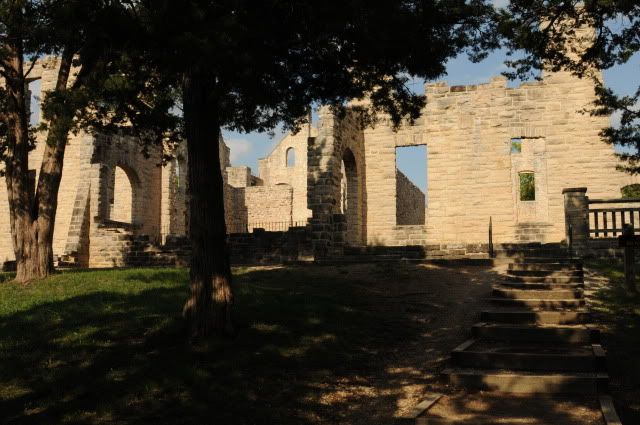 Here's the panoramic view from the circle drive: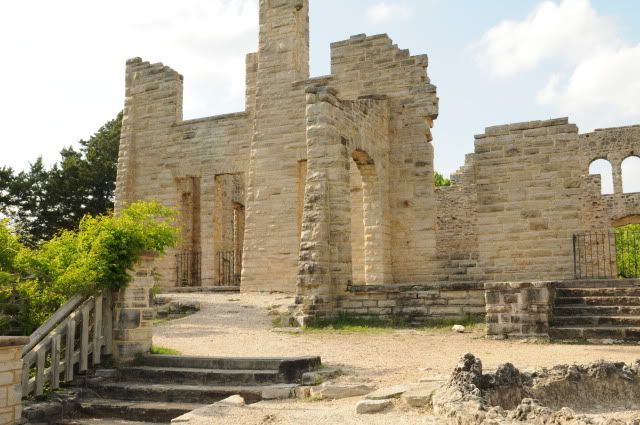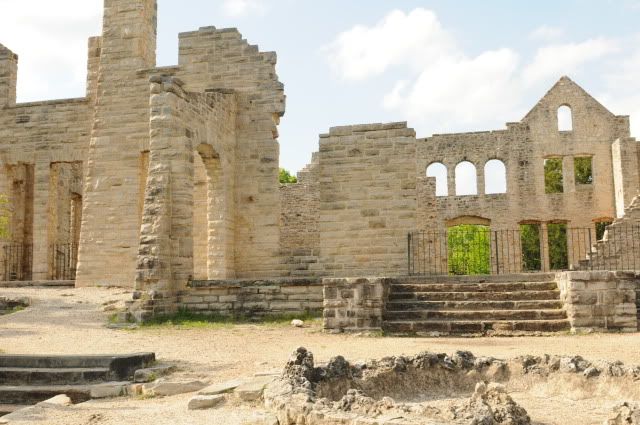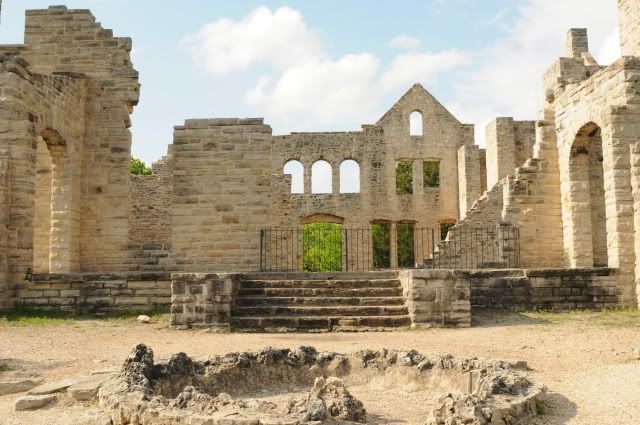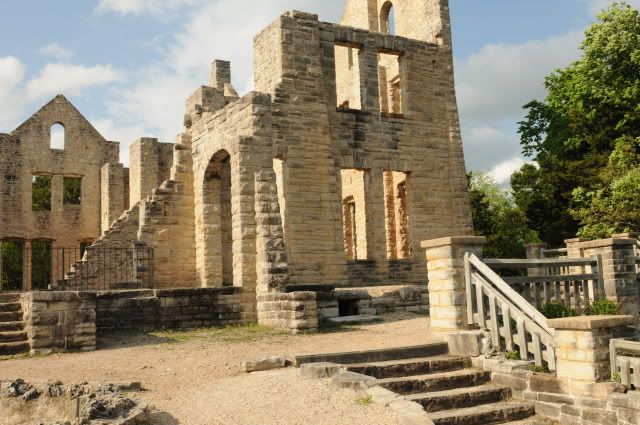 Ha Ha Tonka castle was started by Robert McClure Snyder Sr in 1905, but he was killed in 1906 in an automobile accident. The house was completed by his sons in the 1920s, used as a hotel for awhile, and then burned down in 1942. In the 1970s, the state of Missouri purchased the land and turned it into a state park.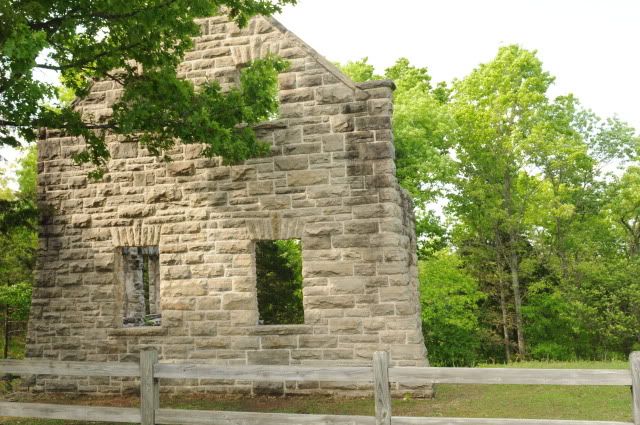 Parts of the stables/carriage house remain, and the water tower off in the distance has been partially restored after it was damaged by fire in 1976.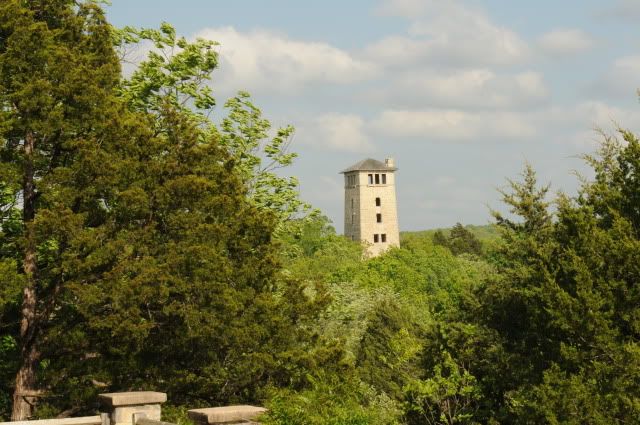 All in all, Ha Ha Tonka State Park is one of the crown jewels of Missouri State Parks. If you want to show people why Missouri is a beautiful state, this is what you show them, preferably in person. I can't wait to get out there and hike some day. Check out the
Missouri State Parks
website for all the details you need to plan your trip!