When I have actually seen a project through from start to finish, I may start a blog for the house. In the meantime, I thought I'd show you a little of what has been sucking up all my time lately, and eating all our stuff, like the CD of Bellefontaine pictures and Francis's iPod. It's like House of Leaves, or maybe we have a ghost. Or maybe we just have a storage room full of stuff we need to dig through.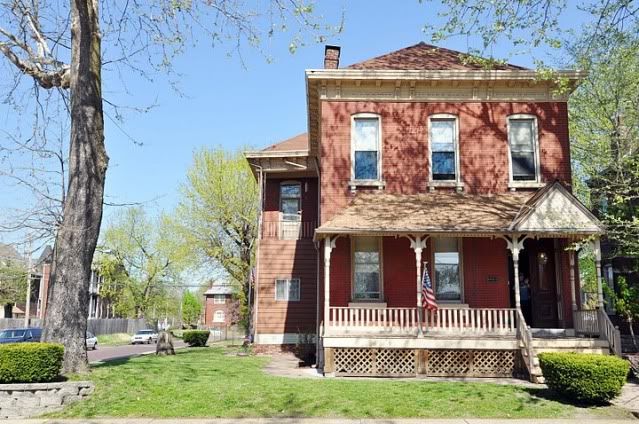 The full name of the house is Franceth Manor Featuring Roy! and His Damn Cats. Roy is our roommate. The cats are Marcellus and Miss V.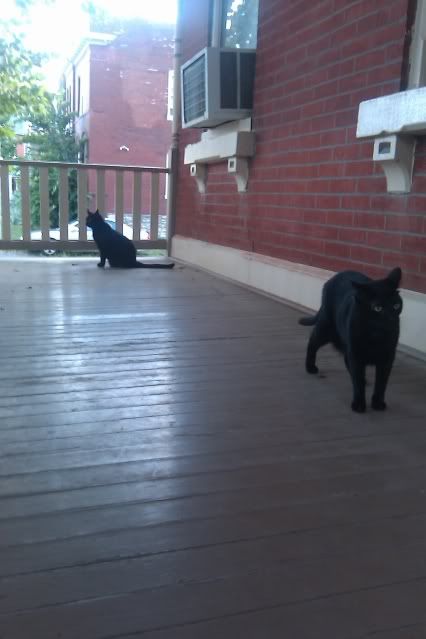 The Historical Society calls this Hammel House because it was built by Michael Hammel around 1890, but the previous owners lived there for 80 years and had gave it their own name. We intend to stay for a long time, so of course we had to do the same. This is an old neighborhood, though, so for the time being we are "the kids who bought Margo's house."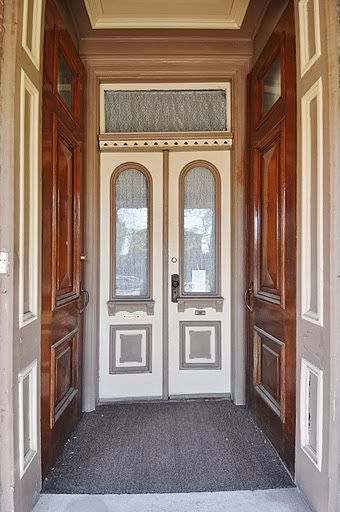 Come inside and see the highlight reel! These are the things that we wanted badly enough to take on a lifetime of weekend projects.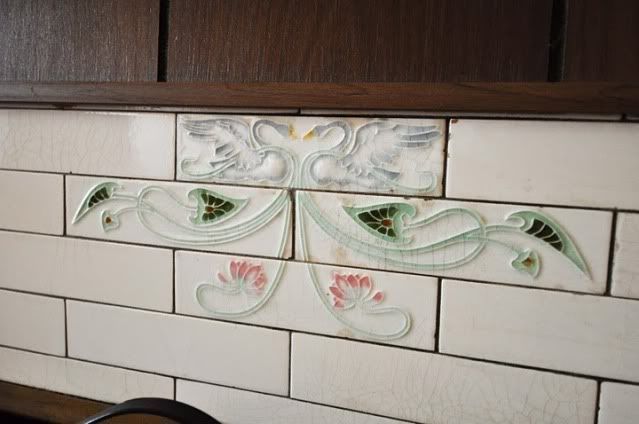 Above: The living room fireplace mantel. The fireplace itself is encased in wood paneling. Below: almost every door still has this stained glass transom.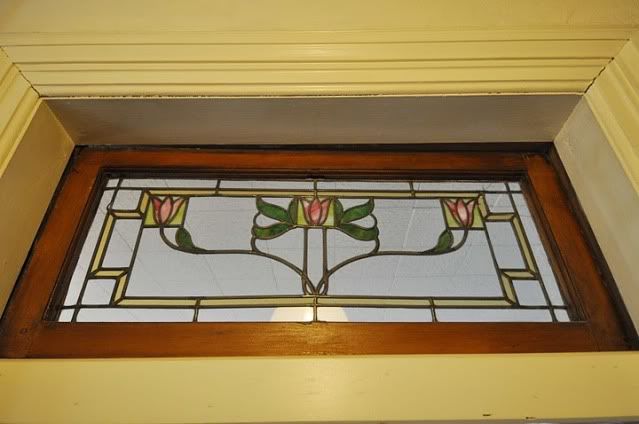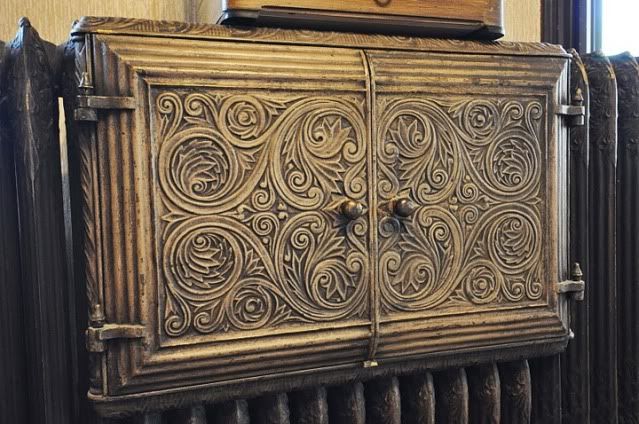 The dining room, with a bread warmer built into the radiator, box beam ceilings, converted gas fixture chandelier, and inset area rug, was the number one selling point. This room is incredible, or will be when we get a new rug and unpack the boxes. And Francis lets me get the mounted elk head for my Viking Lodge vision.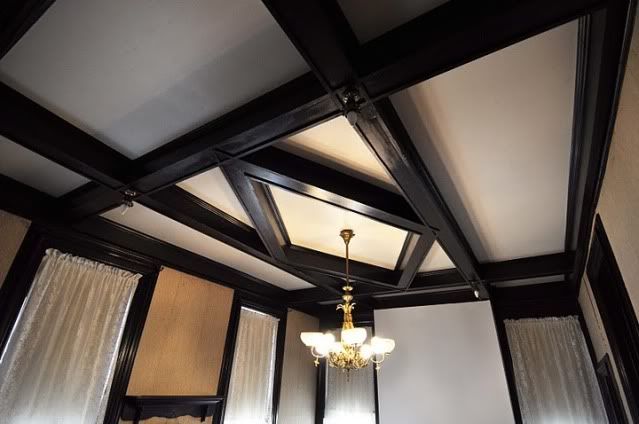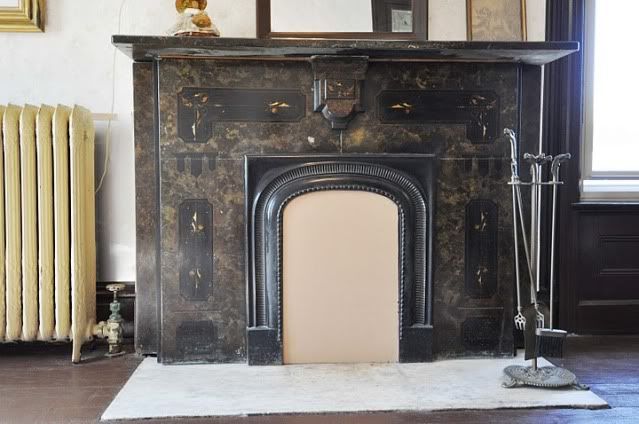 Above: the fireplace in our bedroom. This is painted stone, and I know there is a name for this technique and can't for the life of me recall what it is.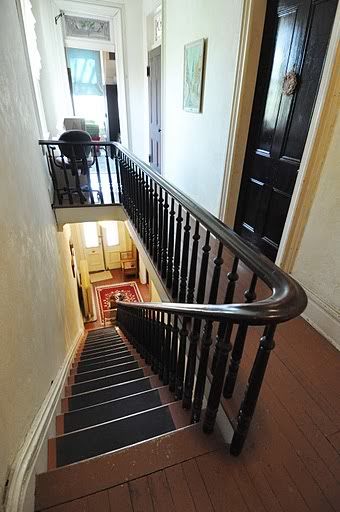 How awesome is this staircase? And this is just the FRONT stairs. There are back stairs, too.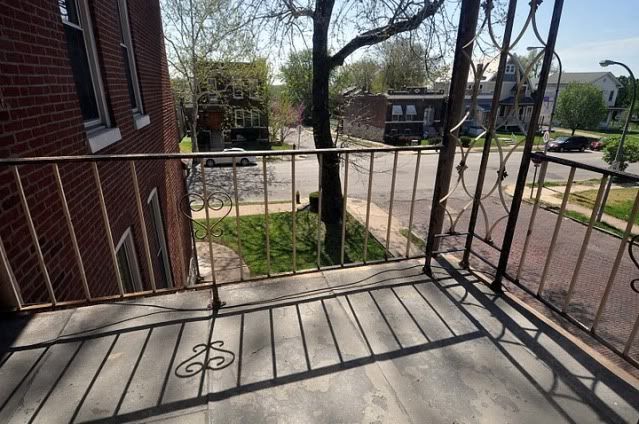 Last but not least, the view. Just beyond the trees is the Mississippi River, and you can see it if you stand in the street. Thank you so, so much to
Christopher Thiemet
of
Circa Properties
for sending us all the pictures from the listing website for our "before" photos. Credit for all photos other than the cats goes to Circa. Remember
Sugarloaf Mound
? That was a Circa listing, too. They get all the best stuff.