The Pink Elephant Antique Mall was one of my
very first blog posts
. We stopped on our way to Chicago last weekend to see what had changed in the last three years.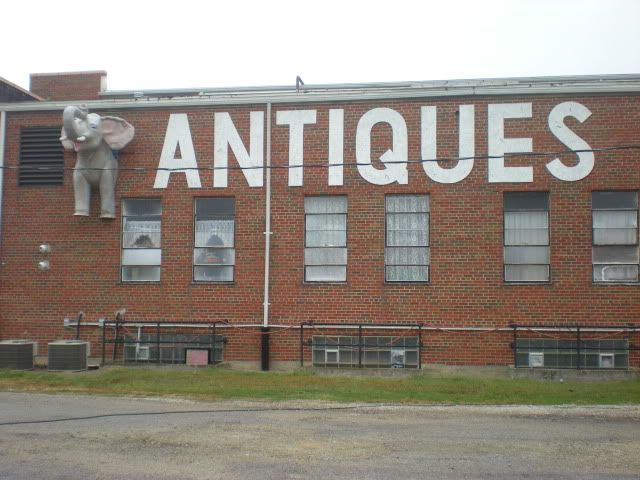 Outside, the Beach Guy seems to have moved, and he now has an ice cream cone.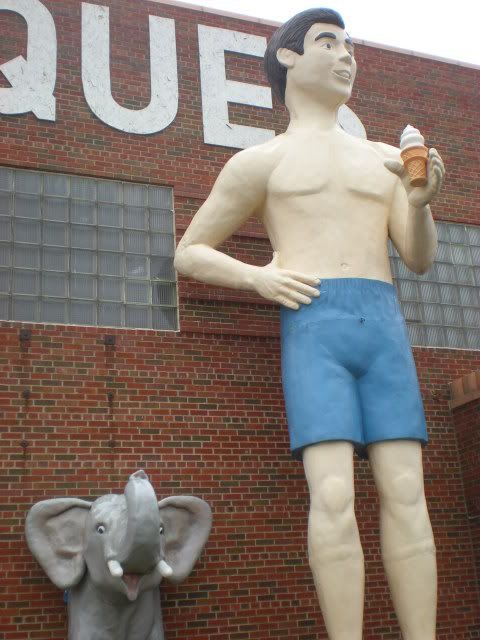 They also have an ice cream stand now, which was reportedly salvaged from a ditch in Pennsylvania.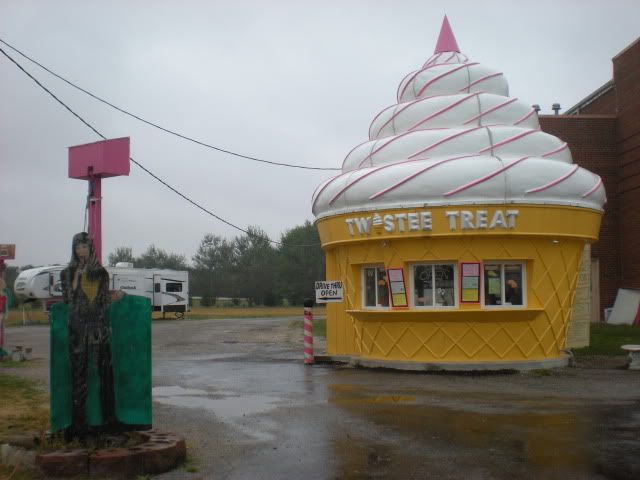 The reason we made a special effort to stop on the way to Chicago is that I just found out last week that they had acquired a
Futuro
house! Apparently this happened a year and a half ago, but I can't keep up with everything all the time. Futuro houses were designed by Finnish architect Matti Suuronen in the late 1960s as "holiday" houses. Lightweight enough to be transported by helicopter fully assembled, and needing only concrete piers as a base, they could be installed on nearly any terrain.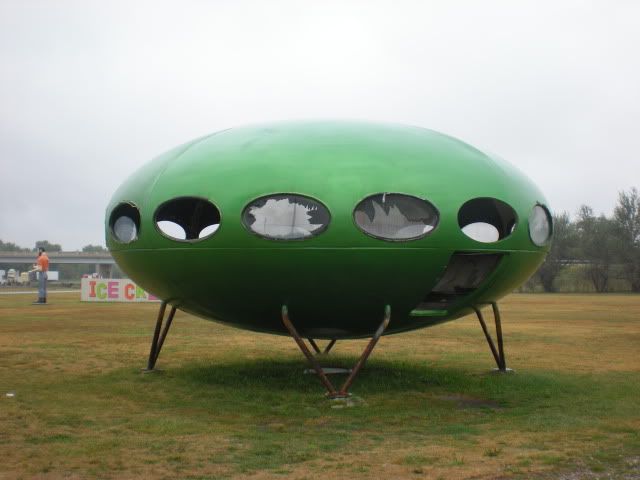 Unfortunately, the oil crisis of the 70s meant that the idea of plastic, mass produced houses was not as affordable for all as originally intended, and in the end only 96 Futuro houses were built. Only about 50 are believed to still exist. The one at the Pink Elephant has been gutted and seems to be missing the stairs, but it is reported on RoadsideAmerica.com that they intend to turn it into a dining area for the ice cream shop. How cool is that?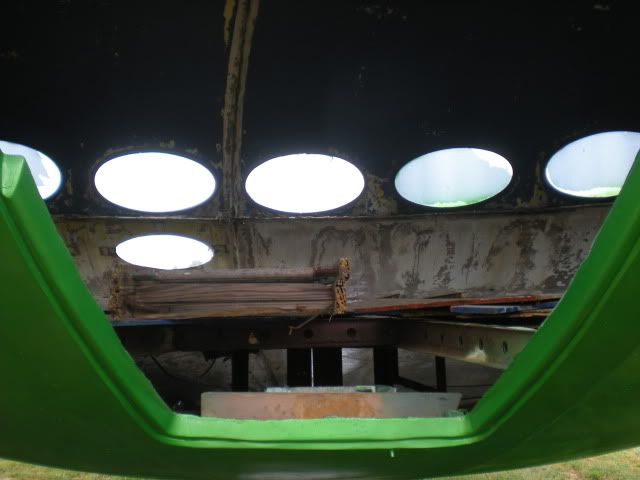 Looking inside, it's hard to imagine that the guts once included bed-chairs for 6, a central fireplace, a small bedroom, kitchenette, and a bathroom. Guess what just moved up on my bucket list? A stay at the
Pod Up North
in Wisconsin! If you want to check out the one at the Pink Elephant, Livingston IL is about an hour north of St Louis off 1-55. When you see it on the side of the highway, take the next exit and double back!