Happy Halloween! I don't think there's a better topic for Halloween than native St Louisan Vincent Price. This was a special request awhile back, and I finally got a chance to seek out the boyhood home a couple weeks ago.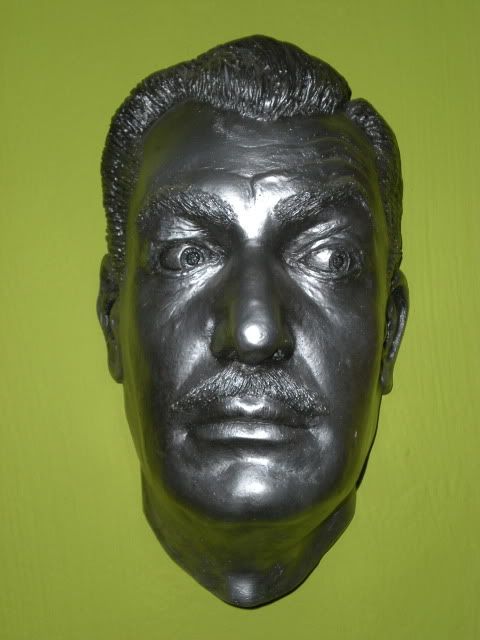 Today you get a look inside the CC&G lair, as I am a HUGE fan of Vincent Price. Above is my most prized possession, a copy of a life mask that has been "artistically enhanced." My living room is kind of a Vincent Price shrine.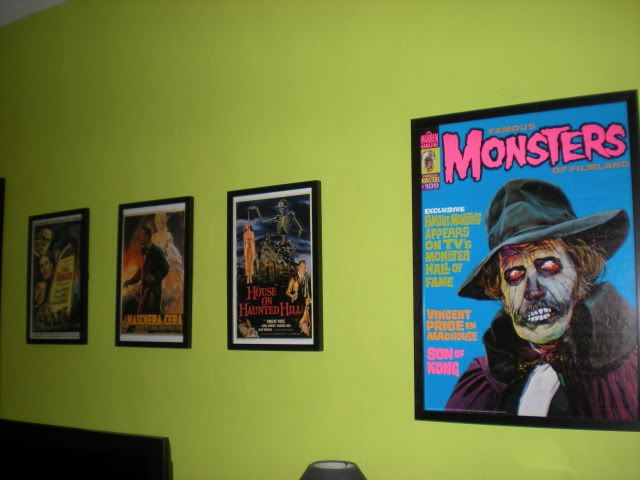 So a couple weeks ago, I set out to learn more about Vincent Price's St Louis origins. Pretty much all you need to know is on his St Louis Walk of Fame star, located at 6509 Delmar in the U City Loop.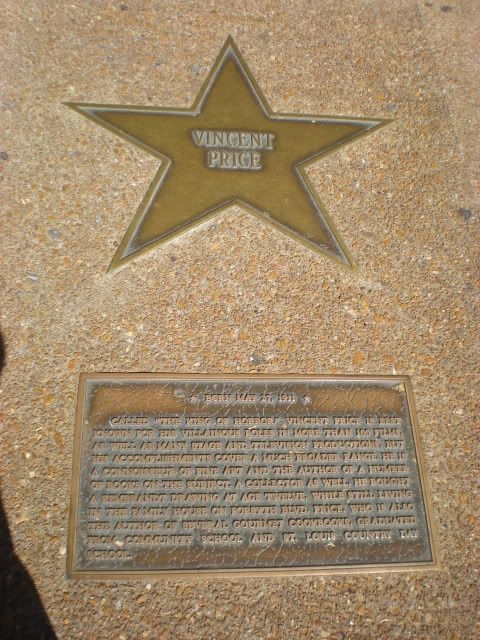 Called "The King of Horror," Vincent Price is best known for his villainous roles in more than 100 films, as well as many stage and television productions, but his accomplishments cover a much broader range. He is a connoisseur of fine art and the author of a number of books on the subject. A collector as well, he bought a Rembrandt drawing at age twelve, while still living in the family house on Forsyth Blvd. Price, who is also the author of several gourmet cookbooks, graduated from Community School and St. Louis Country Day School.
And there you have the "boyhood home," which should satisfy a lot of curiosity! Vincent Price's father, Vincent Sr, was the president of the National Candy Company, and Vincent Jr lived here until he went to Yale. The house is owned by Washington University and I did not have any luck finding out if it is used as a private residence or as a student center. As with all private landmarks covered in this blog, I ask that you are respectful of the property and the occupants, should you choose to visit.
Special thanks to a guy named Art, who gave me a jump on Forsyth Ave when my car battery died, for making this post possible.