My sister and I were lucky enough to get a slot on the second
Landmarks Association
tour of the Castle Ballroom a couple weeks ago and were able to explore this nifty bit of St Louis history.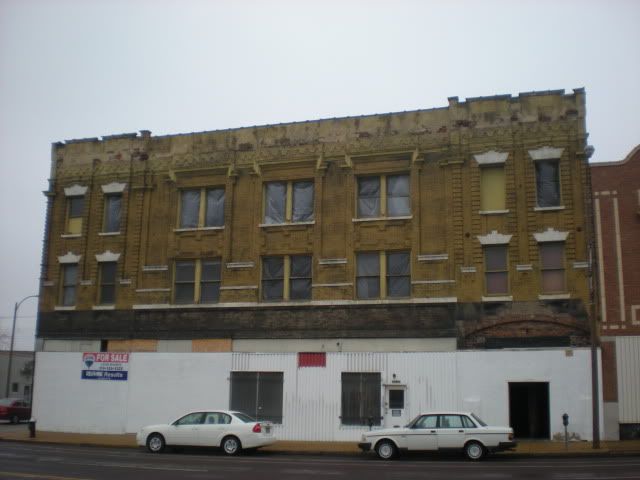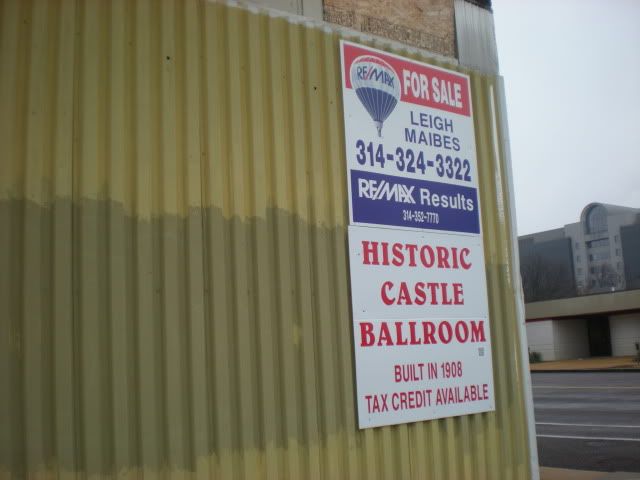 As you can see, the ballroom was built in 1908, and you may remember the listing agent (if you're a nerd about awesome real estate listings like me) from the
Sugarloaf Mound
a couple years ago. The Ballroom has a cave connection, as it was built as a replacement of Uhrig's Cave at Jefferson & Washington. The cave has since been destroyed by construction of new buildings, but St Louis cave history at the turn of the century is one of my favorite topics. There were all kinds of dance halls and beer gardens in caves back then. I'll try to do a blog about it soon.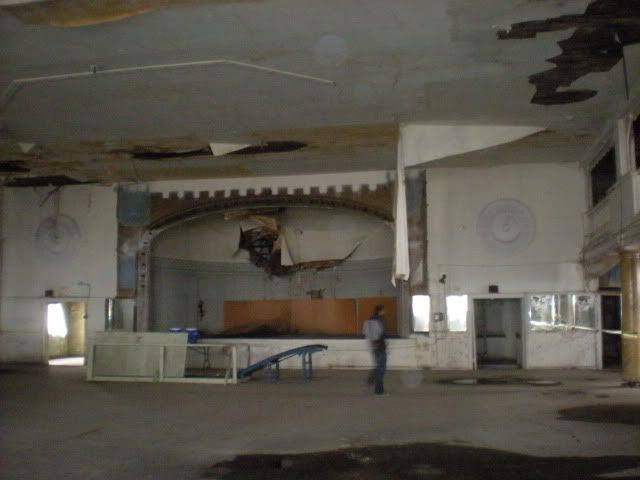 Cornelius Ahern and Herman Albers operated a ballroom dance academy and hall at Uhrig's Cave, moving it to the new Cave Hall in 1908. The former Uhrig's Cave Orchestra played for dances six nights a week.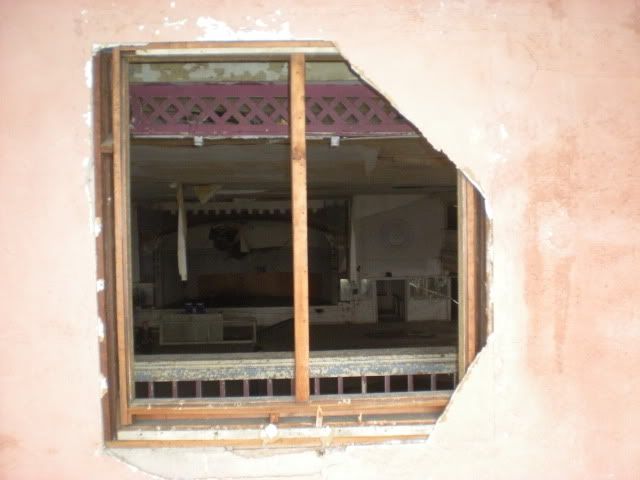 In 1922 the name was changed to Castle Ballroom, in honor of the famous dancers Vernon and Irene Castle. I thought that was a fun bit of trivia since I remember watching the Fred & Ginger movie "The Story of Vernon & Irene Castle" with my mom. Their name gave an air of respectability to the joint in an era of Morality Police, when skirts were getting shorter and dancing was getting racier.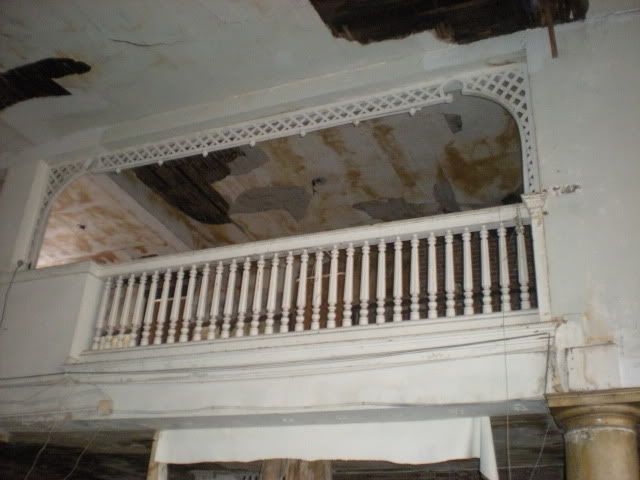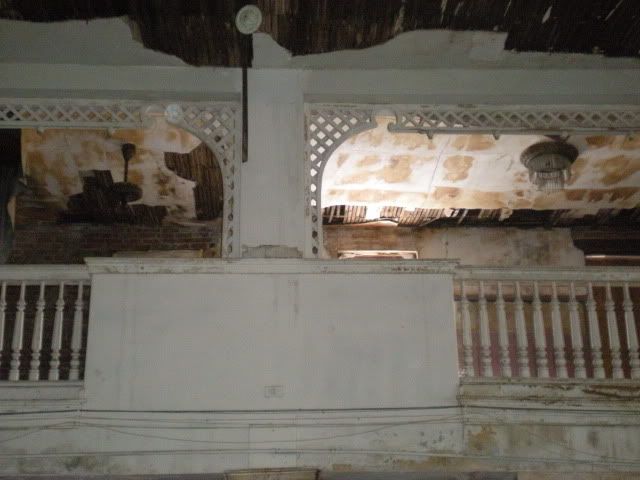 In 1934, the neighborhood was shifting to primarily African American, and the ballroom closed. Everything I've read has said that this was because of the "demographic shift", but I did read somewhere that the Castle Ballroom was one of the few "white" dance halls that allowed African Americans. In any case, the venue was reopened by Jesse Johnson in 1935,
"Exclusively For the Best Colored People in St Louis"
, and saw many big name musicians from that point until it closed again in 1949.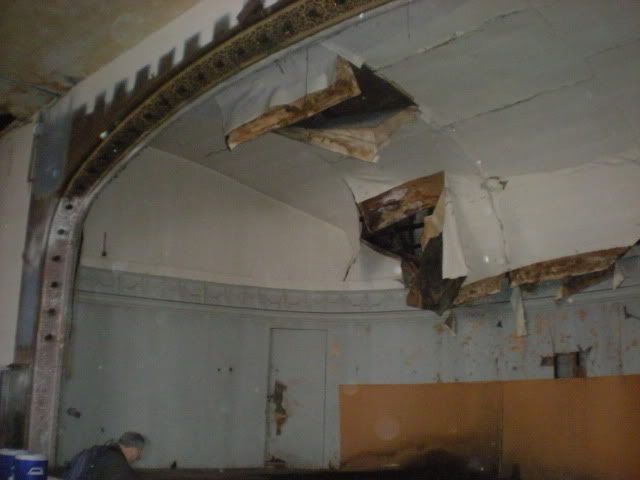 In the late 1930s, the stage reportedly saw Miles Davis's first audition, Duke Ellington, Ella Fitzgerald, and Count Basie. Louis Armstrong also played here in the 1950s when the ballroom briefly reopened as The Mocambo (or Mocambo Club).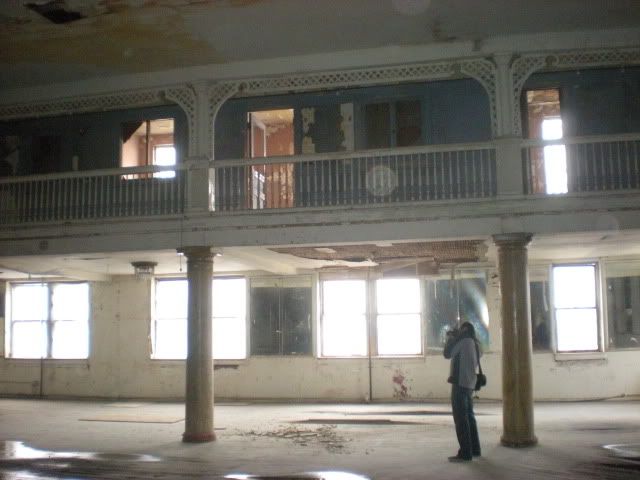 In 1953 the Castle Ballroom closed for good, and has been mostly vacant ever since. Apparently in recent years it has been used as a hat warehouse, which may explain this baffling conveyor belt in the middle of the floor.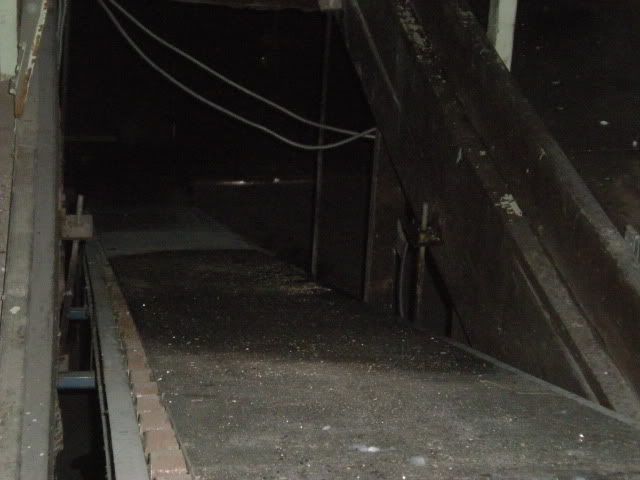 So as you see, the Castle Ballroom is in pretty sad shape and in need of some TLC. Part of what makes it look terrible at the moment is that the walls and ceilings were covered with canvas, and the sagging and falling plaster has caused it to come loose. Structurally, it's not as bad as it seems, although there are soft spots in the floor from water damage.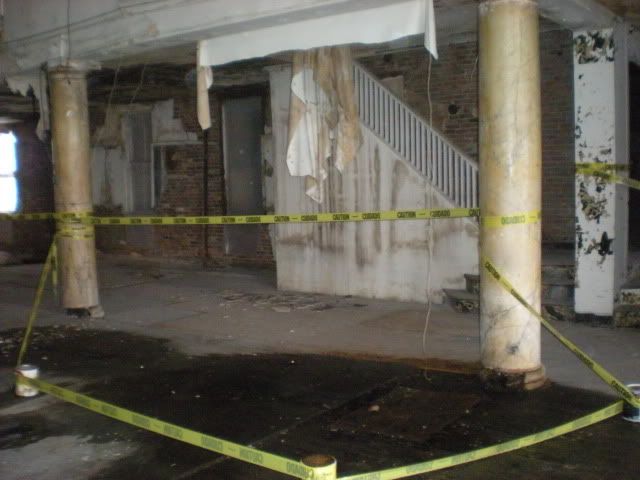 Some parts are a little worse than "soft spots". Still, renovation of this building would be a real asset to the area, and help to expand Midtown Alley into Downtown.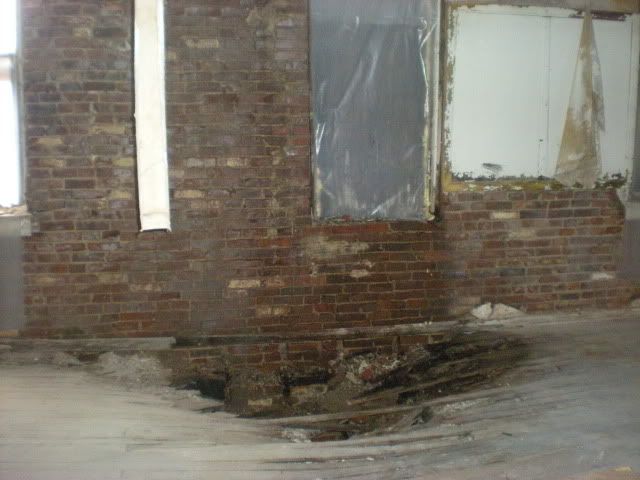 Plenty of incredible details have survived years of neglect.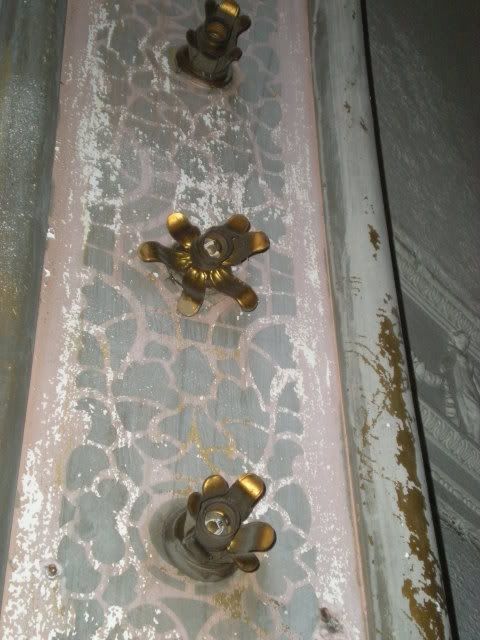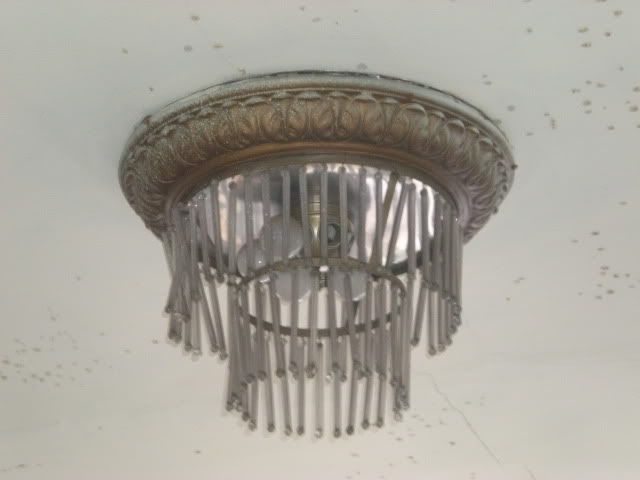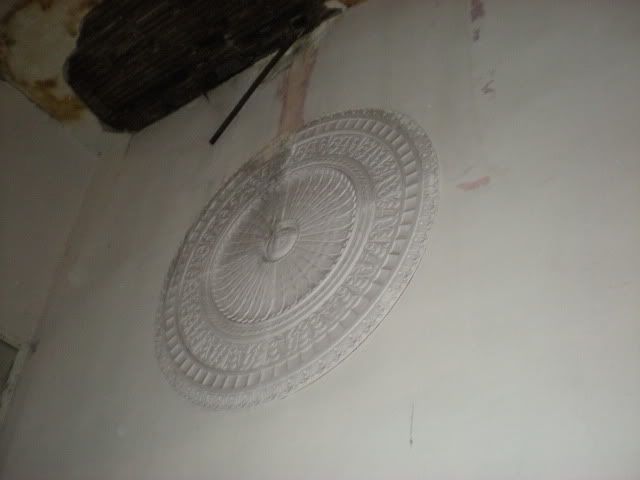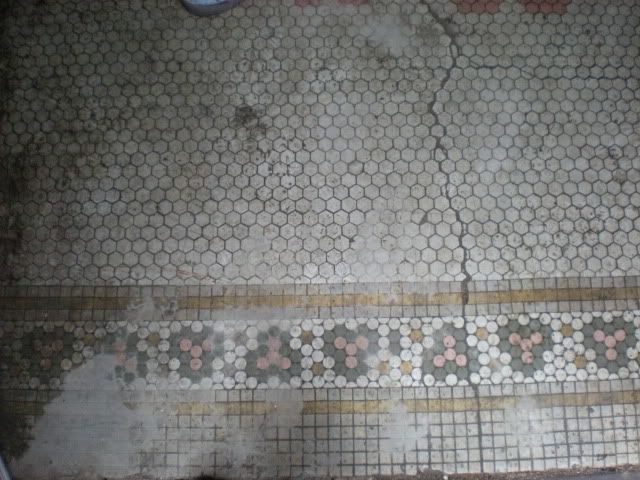 I saved the best for last. Along the back balcony is a row of doors and windows, but most of them are boarded up from the inside. Originally, SUPPOSEDLY, these were apartments for the "managers". *WINK WINK*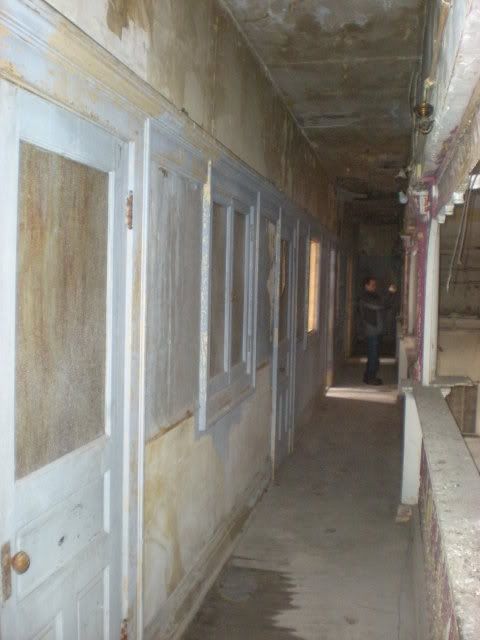 What they know these "apartments" were later, and what they probably were from the beginning, is a cathouse or brothel. Someone tells you to get a room, oh look, there's one right there.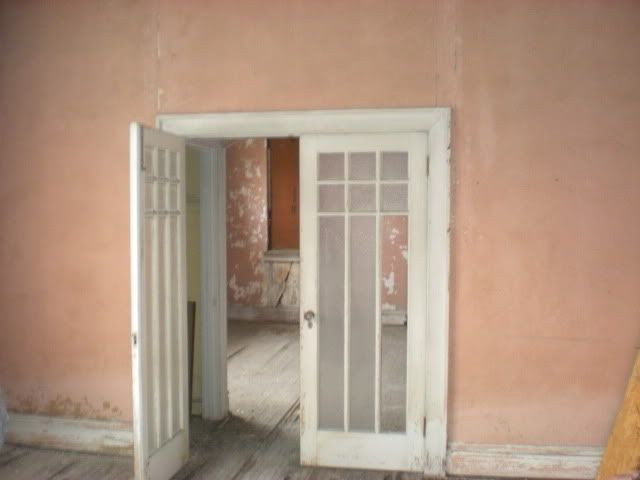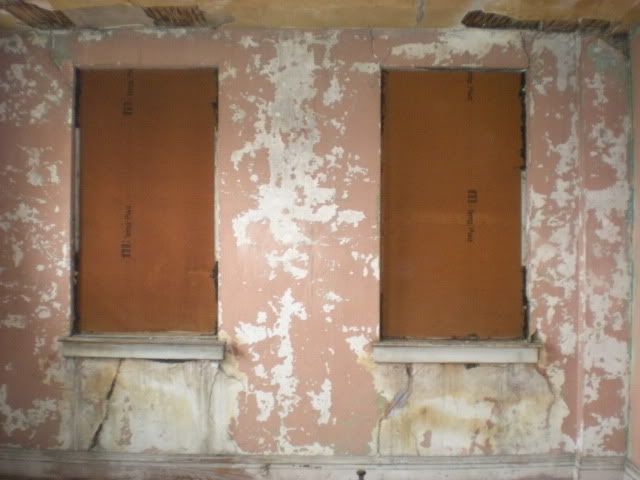 I talked to a neighbor recently who had considered buying our house instead of the one he ultimately bought, and he said, "But yours is missing all the original woodwork in the front rooms." As it turns out, all that woodwork was bundled and wrapped in plastic on pallets in the basement. I thought of that when I saw this closet full of windows in the upstairs apartments. Potential buyers, all those boarded up windows are not as bad as you think!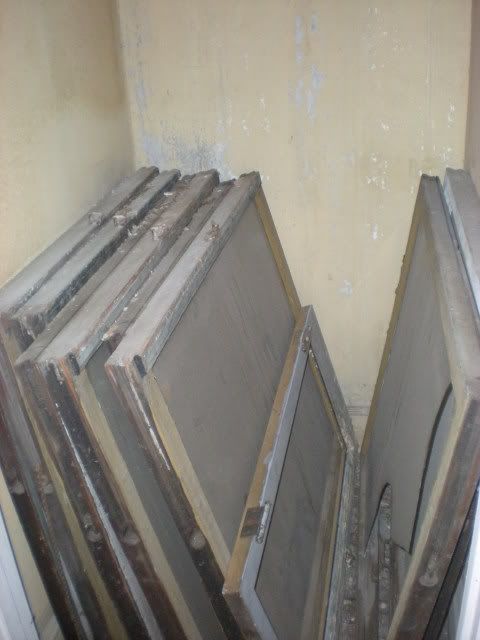 This is the first time I've ever done this, but I cut 100 pictures down to 50 and still couldn't use all the ones I wanted to in this blog without it becoming
tl;dr
. So if you want to flip through all the pictures,
you can find them here
. The album can only be viewed with that link, so if you want to share it, I'd appreciate it if you send a link to this blog rather than to the album. There is also a great article at
this link
for more in depth coverage of the Castle Ballroom.