OK, so I didn't get a picture of the plane, but they do have one (and a boat.) You can see it on the slide show on the home page of the
Museum of Transportation
home page.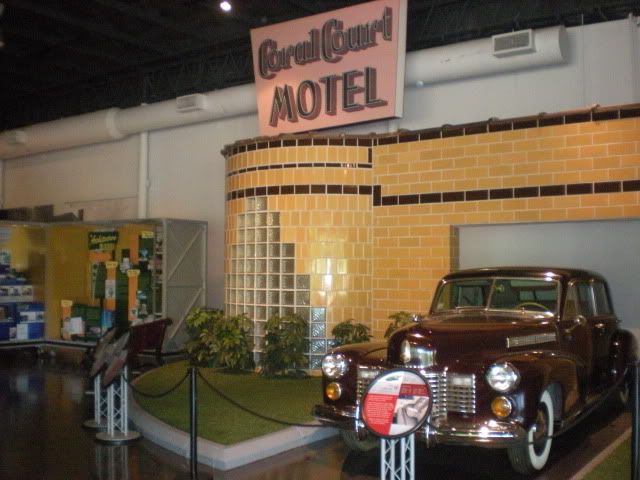 This is the whole reason we stopped. I heard years ago that the Transportation Museum had salvaged and reassembled an entire unit of the
Coral Court Motel
, and I am a big fan of Route 66 landmarks.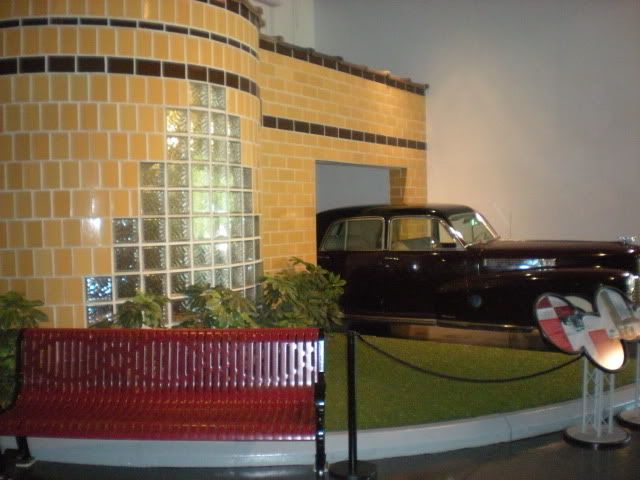 As you can see, whoever told me that an "entire unit" had been reassembled was exaggerating a bit. However according to the Coral Court website, the Museum is trying to raise money to rebuild the entire unit outside. I'm curious to know if that is still the plan.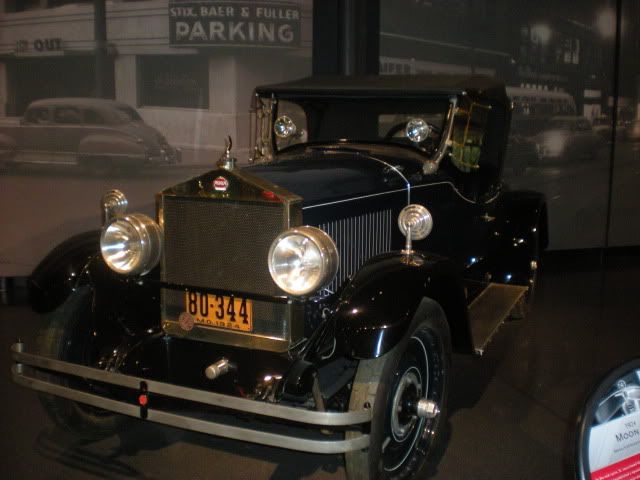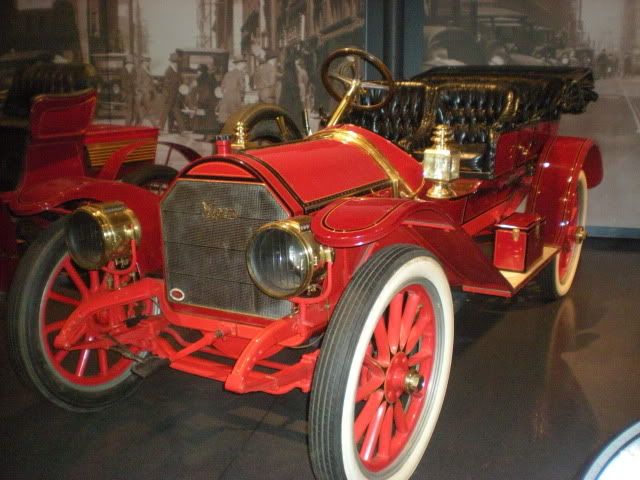 I hadn't been to the Museum of Transportation since I was a kid. The automobile building is new to me. There are a couple dozen cars and trucks, and in addition to the Coral Courts unit, there's also a pretty nifty Drive-In display.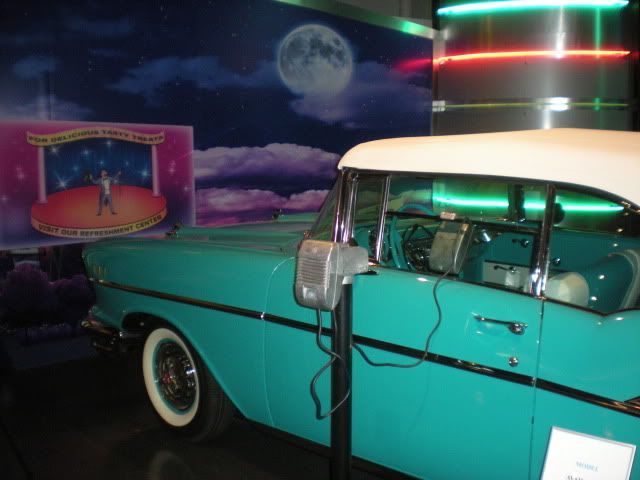 I wish I could blame this on lack of notebook, but I just didn't read the signs. My educated guess is that this stuff came from the Route 66 Drive In that used to be on Watson Road (aka Route 66) in Crestwood, MO.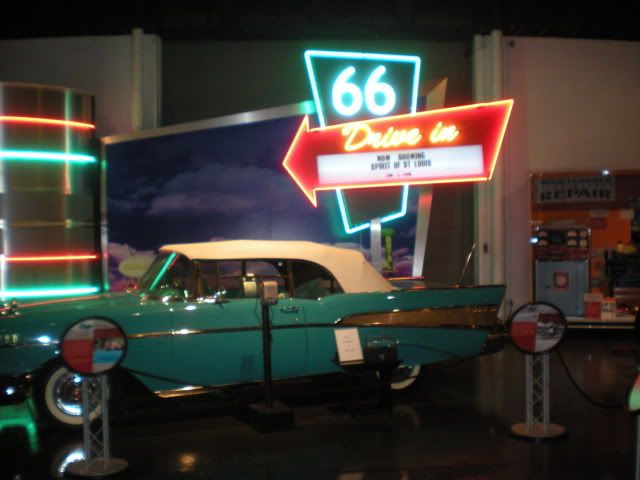 The real claim to fame in the automobile building is the 1960 DiDia, also known as the Bobby Darin Dream Car. This car was built by a clothing designer, Andy DiDia, for Bobby Darin, and took 7 years and $153,000 to build. It is freakishly beautiful, kind of like the Graceland Jungle Room of cars.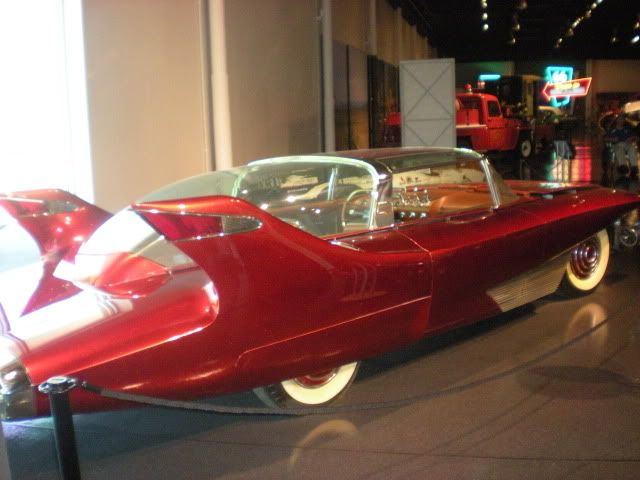 The second floor mezzanine contains a collection of speedometers and old license tags, infinitely more interesting and artistic than it sounds, along with several hands-on exhibits about how different parts of a car work.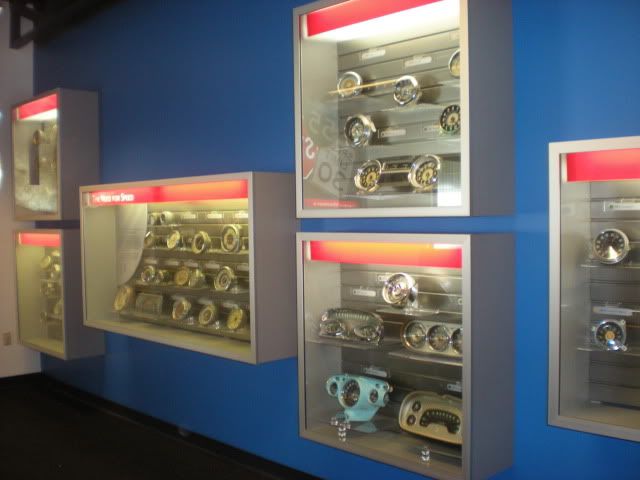 Onward to the train yard! I know very little about trains, so there isn't going to be a whole lot of commentary here. The train yards are what feels like miles upon miles of locomotives, cabooses, freight cars, passenger cars, and trolleys in various states of restoration. Everything you can think of that rides on tracks, they probably have one in here somewhere.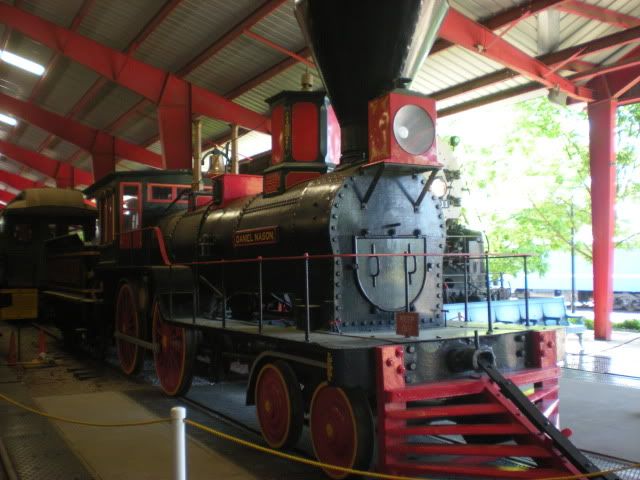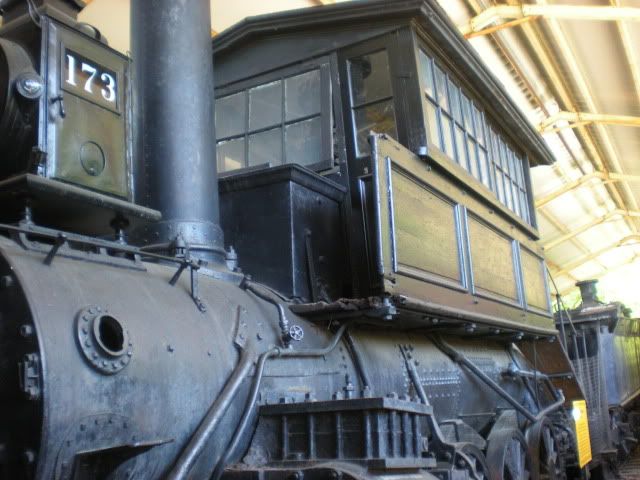 There is very little you can climb aboard in the train yard, but the cabooses are one of those things.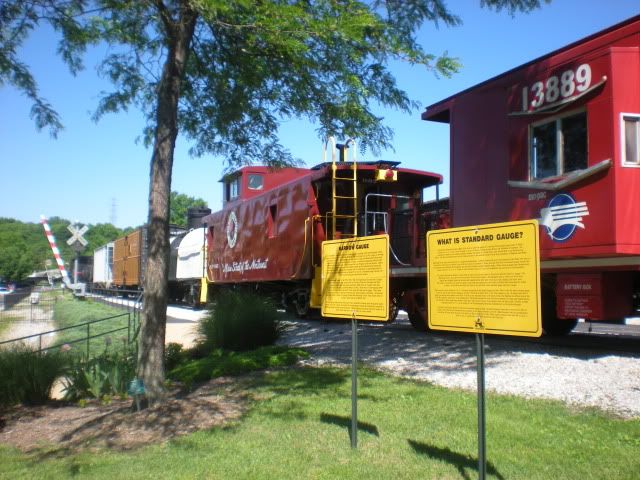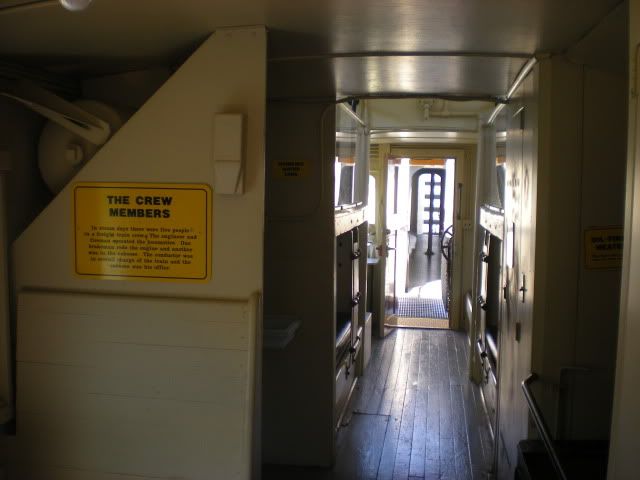 Here's a chemical car you can walk through the middle of.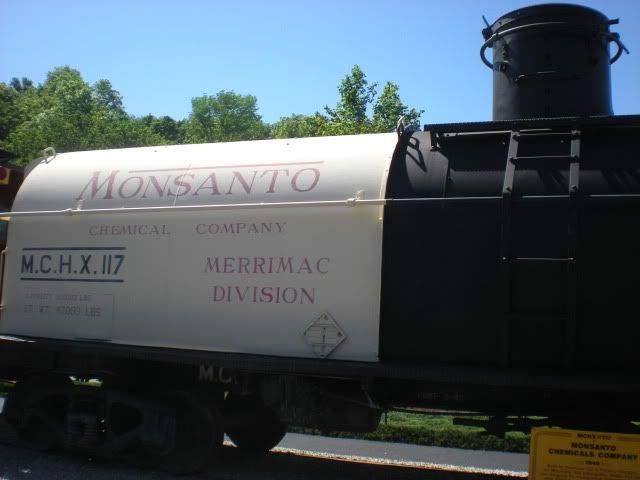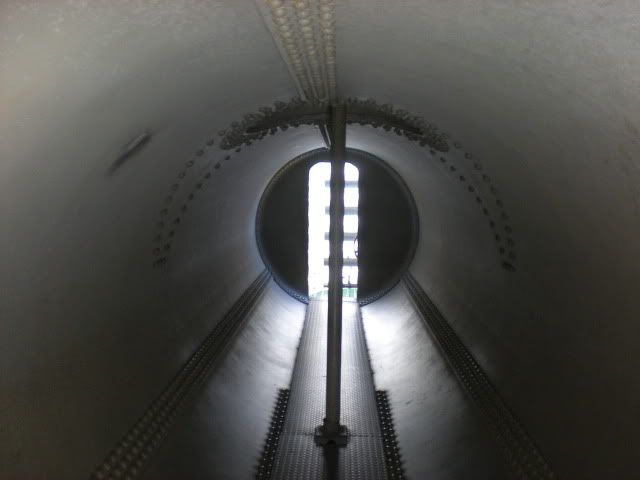 My favorite section of the train yard is the old passenger cars, which make train travel seem delightful and romantic. Taking Amtrak across country these days sounds like torture, but if I could travel on a car like this with my Samsonite train case loaded with martini fixins like Nick and Nora I would do it in a second.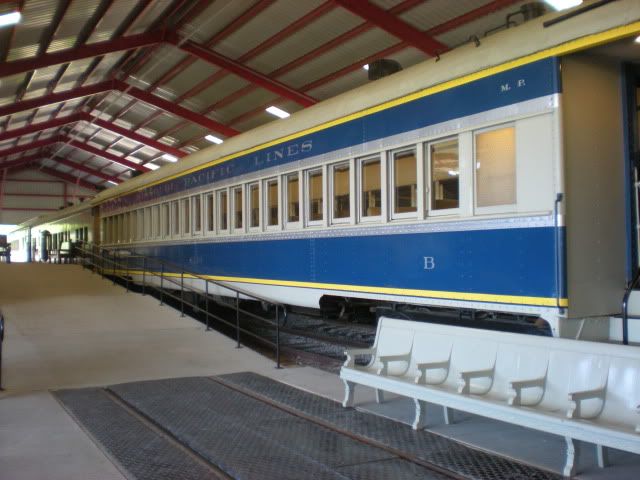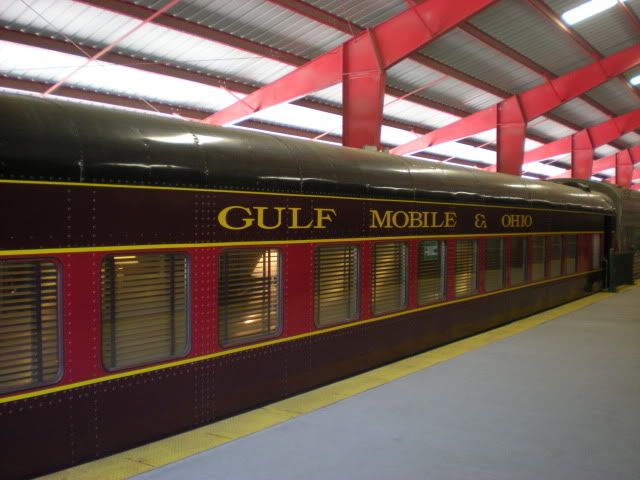 Here we have the Illinois Dynamometer Test Car. It was hard to get inside pictures through the grimy windows, but it's pretty cool. It's full of all kinds of gadgets for measuring locomotive performance.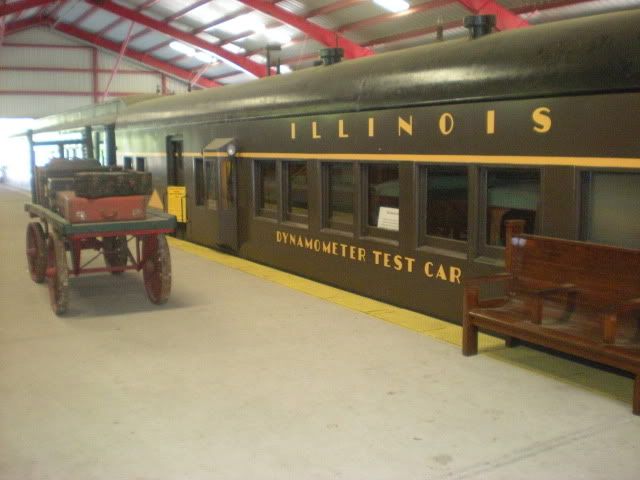 The train yard is so big they have a trolley that will take you from one end to the other.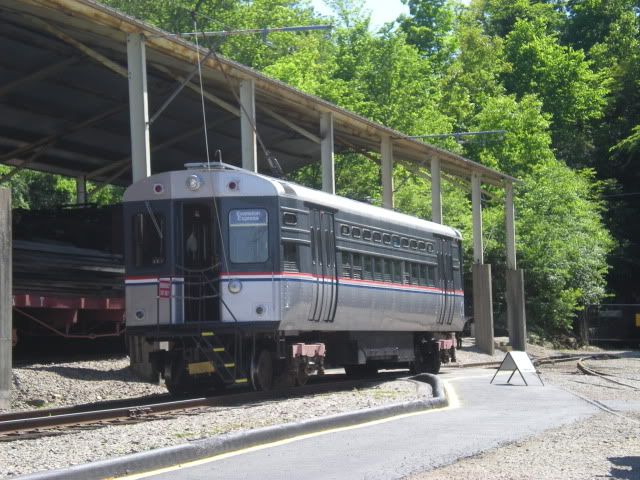 Between the two of us, Keith and I probably took 300 pictures, so I'm leaving out a TON of stuff. This is just a preview. You should see the rest for yourself! The Museum of Transportation is located at 3015 Barrett Station Road in St Louis, MO. Admission is $6 for adults, $4 for children and seniors, with additional cost to ride the trolley and the miniature train.