The people in my neighborhood are going to kill me for this, but did you know there is ANOTHER Ted Drewes? A lot of people don't. It's on Grand at Meramec and is actually closer to downtown if you are one of those people that likes to stop at Ted Drewes after Local Sporting Event.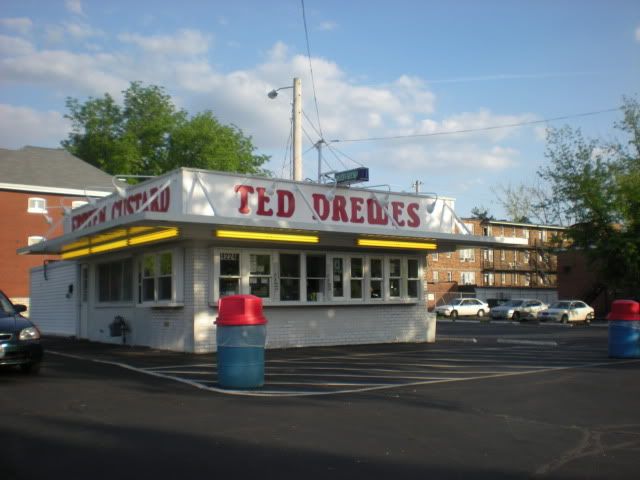 Tonight I drove by the main stand on Chippewa and saw that there were 100+ people out front, so I swung by the other stand, where there were about 20 people (this picture is from a couple weeks ago.) This stand operates from Mother's Day to Labor Day.
For more Food Around Town, check out the latest round of the St Louis Hot Dog Tour over at
Pandora's Lunchbox
!