I haven't posted a house update
since we bought the house
! People have been asking for pictures, but the only room that is really "done" at this point is the dining room, and it's hard to find the perfect time of day to photograph with all those big windows. Here are the "before" photos from the realtor's listing: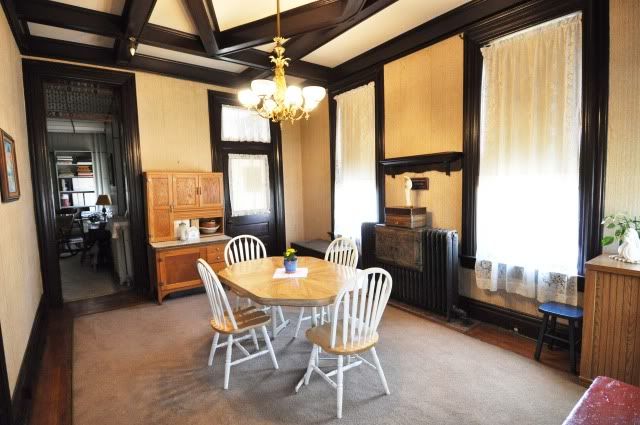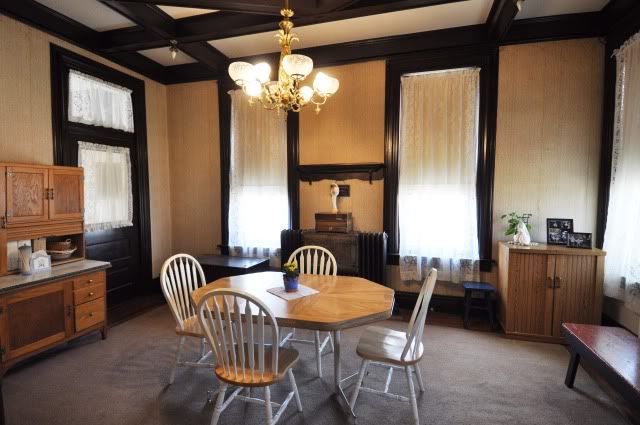 And after: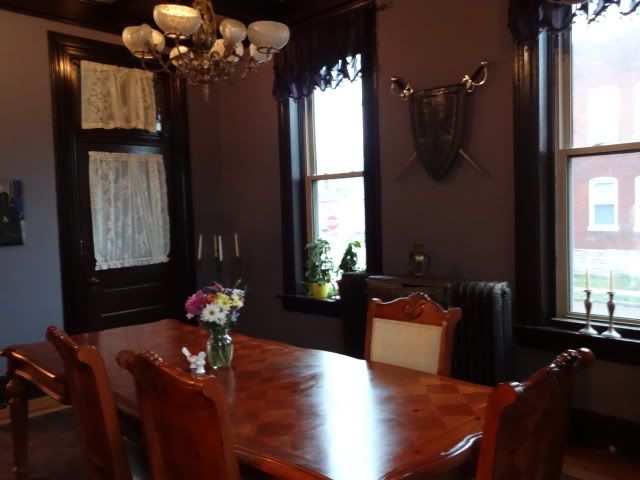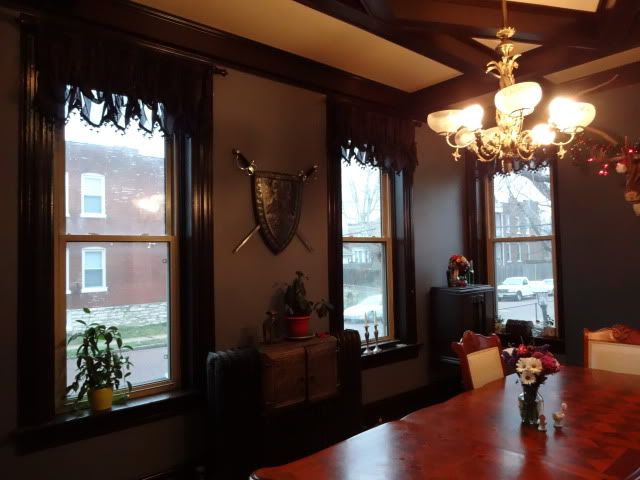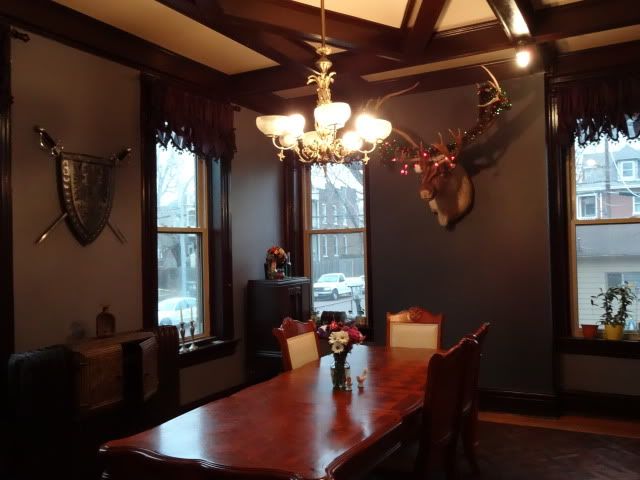 First step, strip wallpaper. We patched a lot of minor cracks and had Carrera Plaster Restoration completely re-plaster the areas below two of the windows and above the closet. We took out the area rug, and since we have two dogs and two cats that would just barf on a new rug, we put in this vinyl tile instead. It's not glued down, so it won't damage the floor.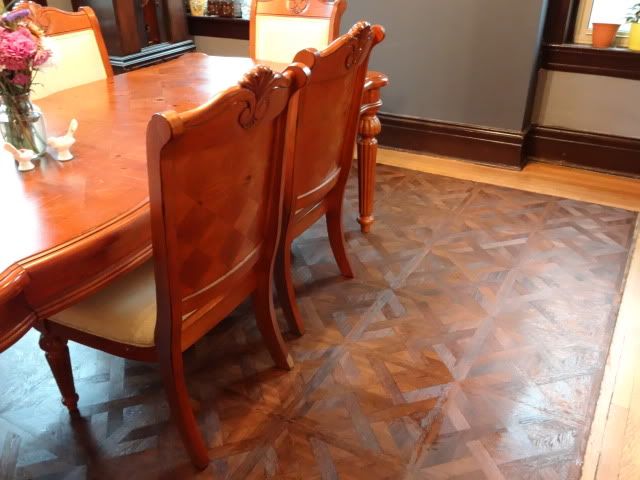 The table & chairs are the Craigslist deal of the year - $400! We're still looking for 4-6 more chairs, though. Unfortunately that Broyhill style is not around anymore.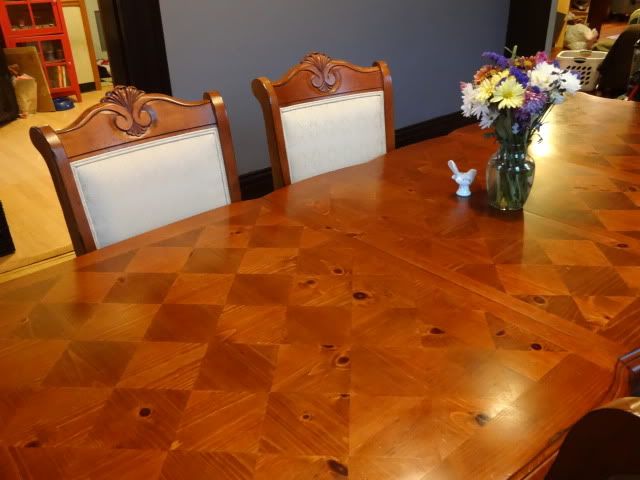 Early on, I decided that a dining room of this size (15x17) needed some taxidermy. I mentioned it on Facebook, and my Aunt Pat talked to her friend Bill, and he "permanently loaned" us this caribou. I love it. The valances are from JCPenney, which I have found to be a great source for antique style window treatment, or reasonably priced modern drapes for very tall windows.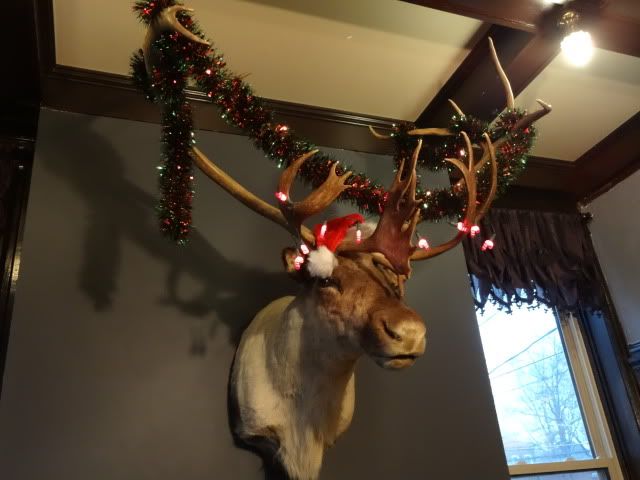 Everyone's favorite thing about our dining room is the bread warmer in the radiator. They are apparently really rare - all our contractors have told us they have never seen one before. On top of the radiator is a candle lamp from the 1800s that I found at an antique mall.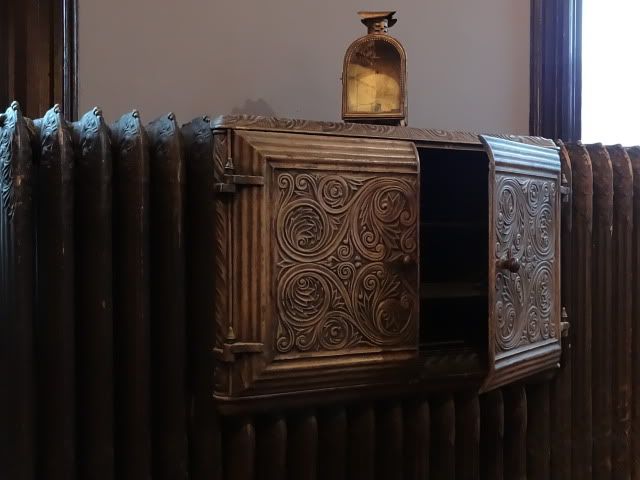 My personal favorite thing in the dining room is the "gasolier". As far as we know, this is original to the house. The big shades have gas jets, and the small shades have electric lightbulbs. Back in the day, people were not sure if this whole "electricity" thing was going to catch on.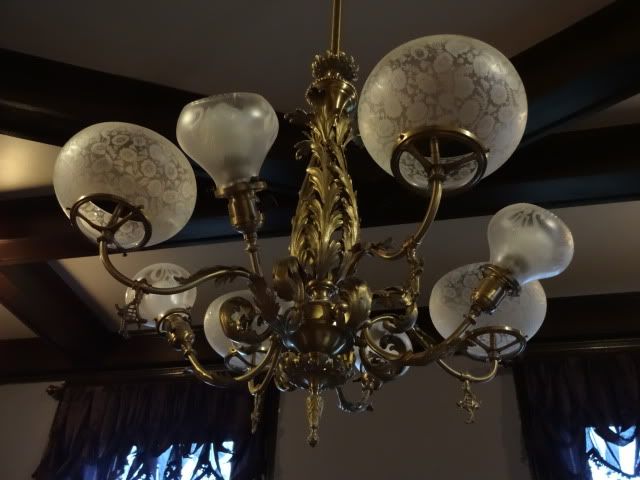 There you have it: our one finished room! I'm hoping to get to two or three more in 2013.