Want a fun way to introduce visitors to St Louis, or to learn some new things yourself? Check out
St Louis Fun Tours
! (Warning: autoplay video ahead if you click that link.) We did the Haunted Walking Tour a couple weeks ago and had a great time walking around the Landing and Arch grounds hearing ghosts stories and history from our tour guide, David. I appreciate a good tour guide in my line of work, and the effort he has put into this tour really shows. He is a gifted storyteller and I highly recommend taking a walk with him!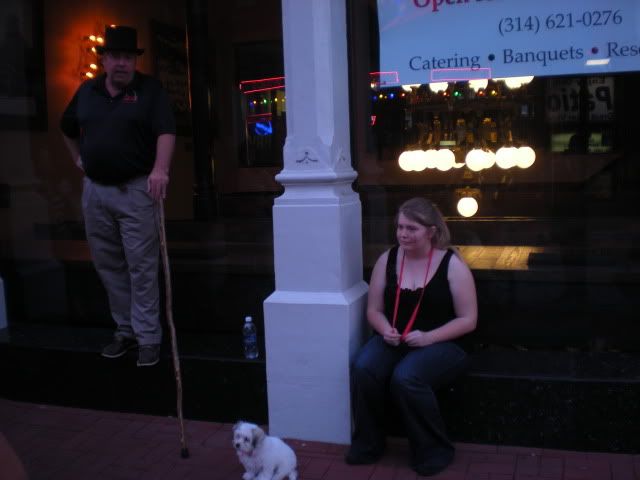 Now you know my rule: I won't pick the pocket of a tour guide by telling all their stories. You will learn about the beginnings of St Louis and the Landing, the Great Fire of 1849, the cholera epidemics, the Lemp family, and the case that inspired The Exorcist, just to name a few. Tours are every Tuesday and Thursday at sunset, departing from Lumiere Casino, and are only $20 per person. We had a Groupon, but it is worth every penny of the full price. St Louis Fun Tours also does a trolley tour of downtown, which I will try to work into my schedule sometime soon.
I suck at taking pictures at dusk, so if you want to see some pictures of Laaclede's Landing, check out another spooky post I did a couple years ago:
The Anita Blake Tour of "The District"
.