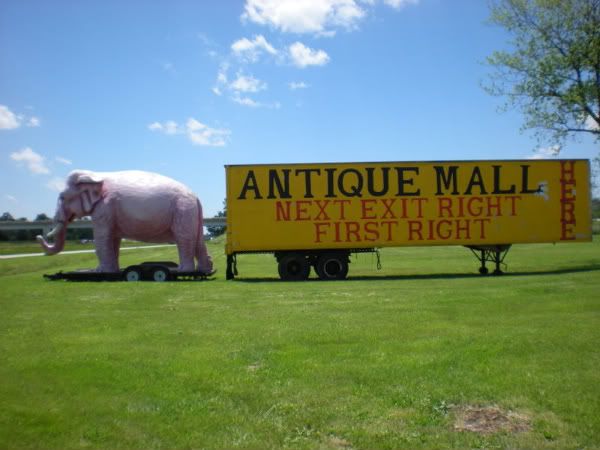 The Pink Elephant!
Onward to the next adventure! On my birthday, Keith and I went to find the Pink Elephant Antique Mall in Livingston, Illinois. It's about 45 minutes outside of St Louis. When you see it, go to the next exit and circle back via the service road.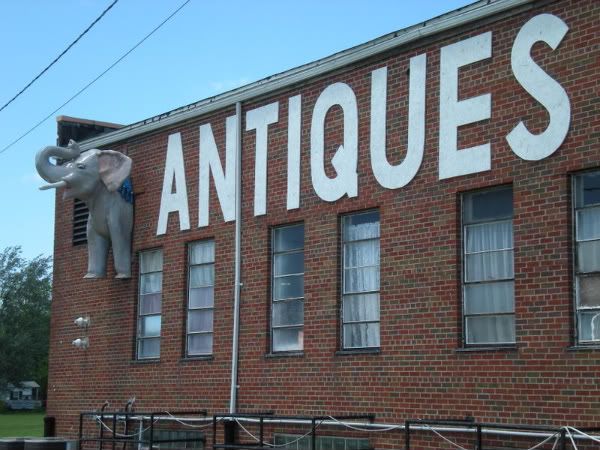 The antique mall is in the old high school. This is the outside of the gym.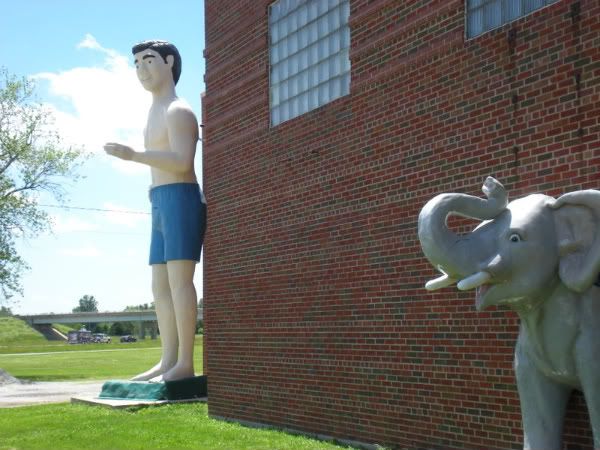 Beach Guy and Elephant
The Beach Guy, aka Swimmer Giant, is not the same as a
Muffler Man
. You'll see a Muffler Man inside; they're not as tall. To answer the most popular question: He should be holding a frosty beverage.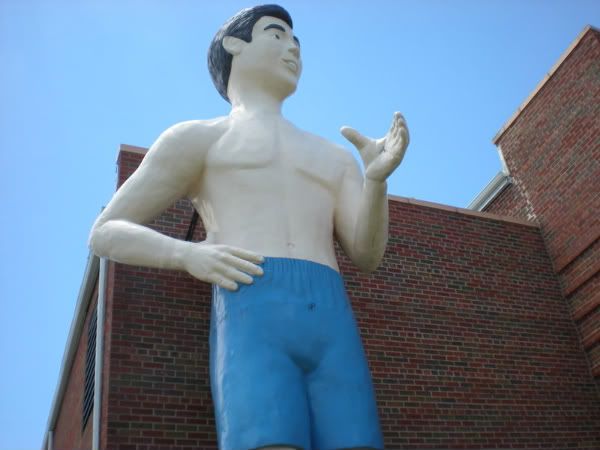 Keith said, "You need to get one from a 'This is really tall' perspective."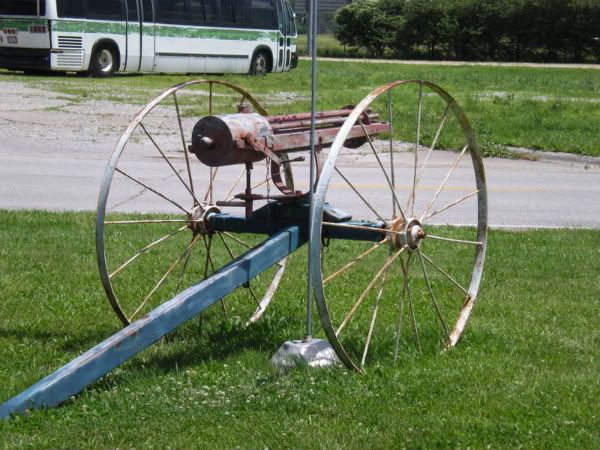 I forget what Keith called this. Some kind of hand-crank gun. At some point it was painted pink.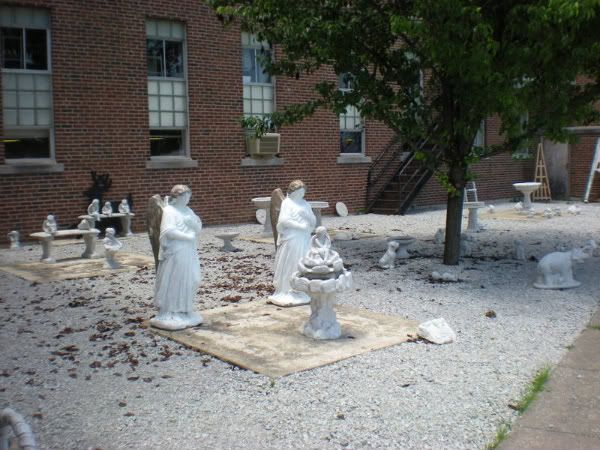 Lawn statuary garden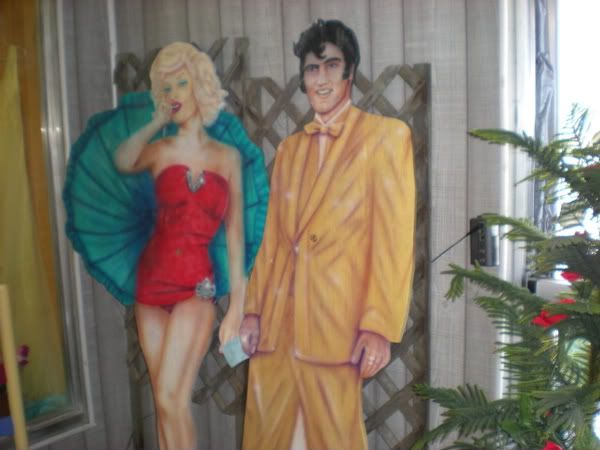 Plywood cutouts in the front vestibule. Every time the door opens, a recorded "Welcome to the Pink Elephant" message plays. Don't forget to sign the guest book!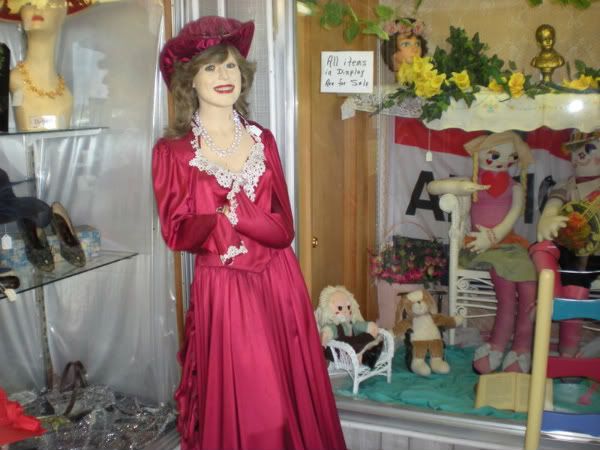 Not sure if this was a wax figure or mannequin, but there are lots of wax figures inside. Everyone agrees: wax figures that are missing limbs are creepy.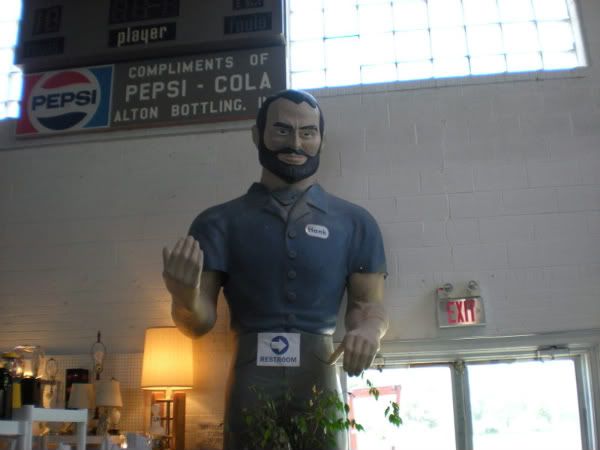 Hank the Muffler Man! The Muffler Man should, of course, be holding a muffler. You can see the gym scoreboard behind his head.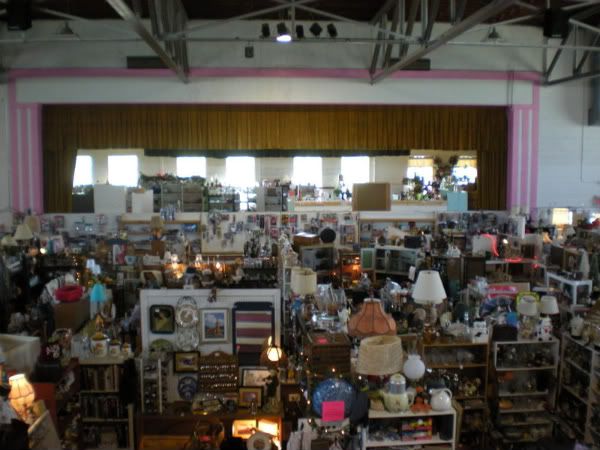 View from the stairs to the second floor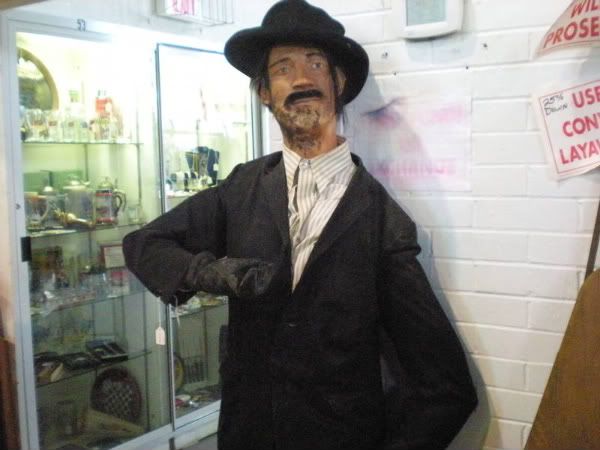 Unknown Bank Robber. We know he was a bank robber because he has a bag of loot next to his feet.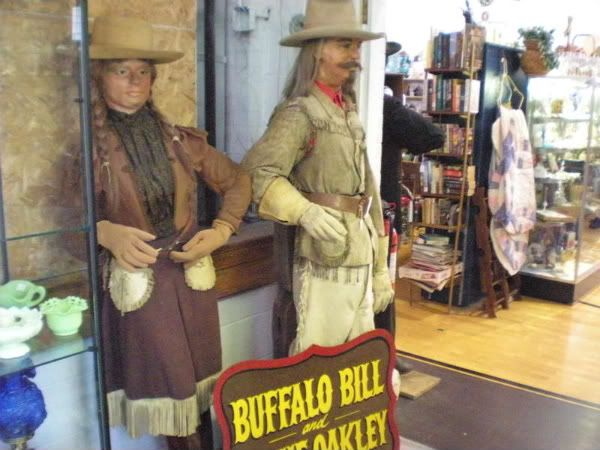 Buffalo Bill and Annie Oakley.
You know I'd buy up all these wax figures for my own wax museum, but like most things in the mall they are rather pricey for the condition they are in. I didn't look for tags on all of them but the bank robber was $325.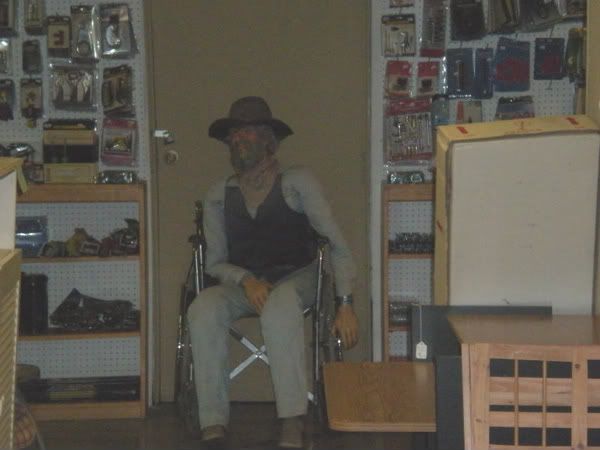 Waaaaay back in the basement, a Handicapable... um... Cattle Rustler? Member of the James Gang? Baldknobber?
The good wax figures use real human hair. I'm just saying.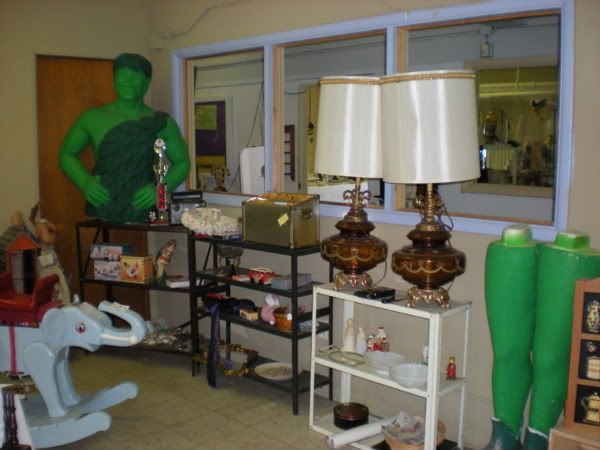 Upstairs. Not sure why Jolly Green Giant has been separated from his lower limbs.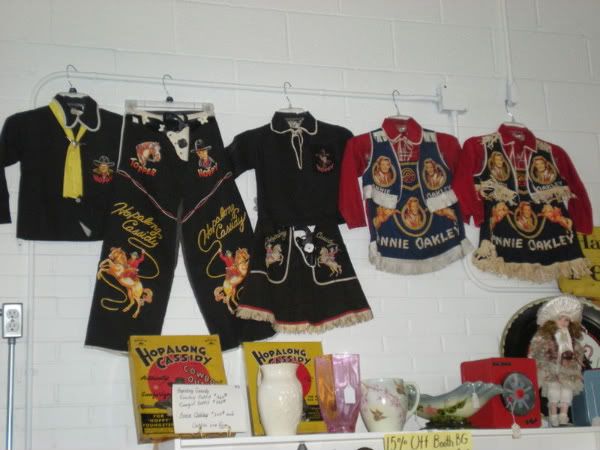 Original Hopalong Cassidy and Annie Oakley children's costumes, complete with original boxes.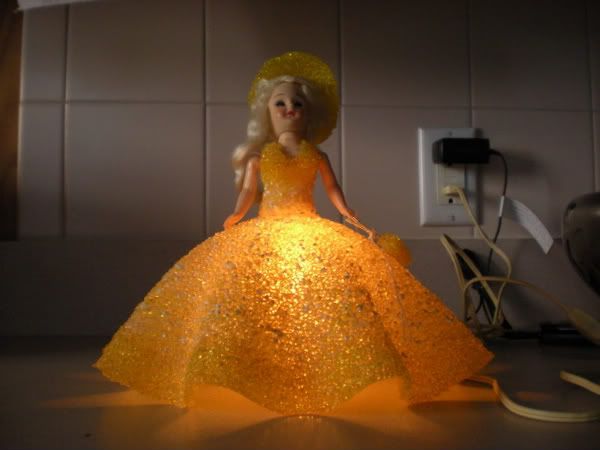 And finally, the piece de resistance, my birthday present from Keith. Isn't it glorious?