First and foremost, a big, big thank you to Cory Cailteux of
Inverted Designs
for the new blog header! The picture is from Rombachs Pumpkin Farm and it is about time to visit them again.
This is not the best kind of event for a picture blog, but if I didn't at least do a small post about it I would feel totally guilty for hiding something so awesome from you.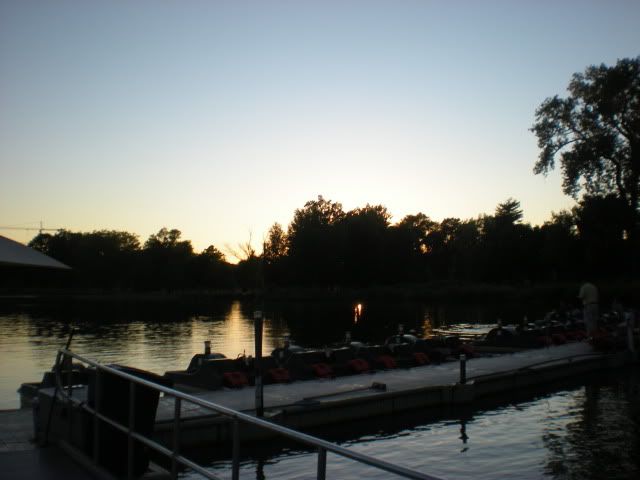 On Thursday nights from June through September, you can book a Moonlight Paddleboat Picnic at The Boathouse in Forest Park. They pack you a picnic of turkey or vegetarian wraps, Billy Goat Chips, olives, grapes, cheese, crackers, biscotti, and a bottle of wine or a bucket of beer.
They even include bug wipes and a map. If you get a bucket of Schlafly, though, make sure you check your basket for a bottle opener before you leave!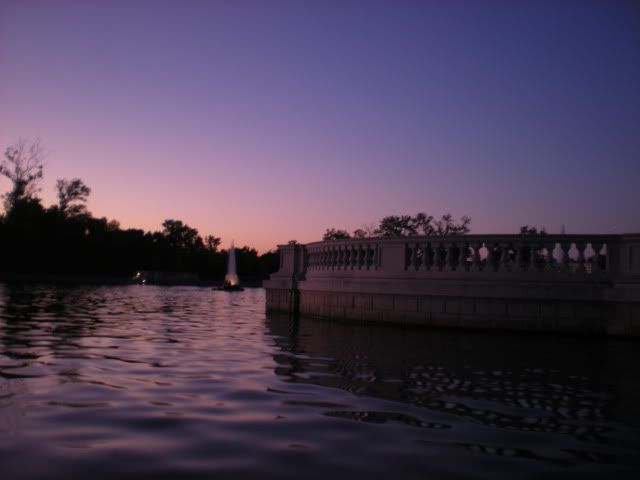 You have 3 hours to paddle, so we wound our way through the canals to the Grand Basin to picnic. Most couples did the same, since the scenic route from the Boathouse to the Grand Basin is a lot of work in a paddle boat. They only book 25 boats per night, though, so we never felt crowded.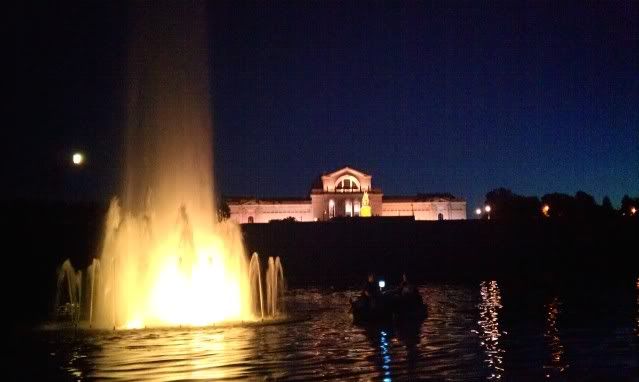 The Moonlight Paddleboat Picnic is $70 per couple and you can make reservations on
the website
. It looks like September is sold out but they added a couple dates in October, so move fast because this is a FANTASTIC date idea. You will score big points for this one.