We've visited some of the World's Largest things, so today I figured it was about time for some of the Smallest things at the
Miniature Museum of Greater St Louis
. This one is right by my house, at the corner of Gravois and Delor, so I was saving it for a rainy winter day. Since we haven't seen a break in cloud cover in what? about 10 days now? today was a great day to immerse ourselves in some dollhouses.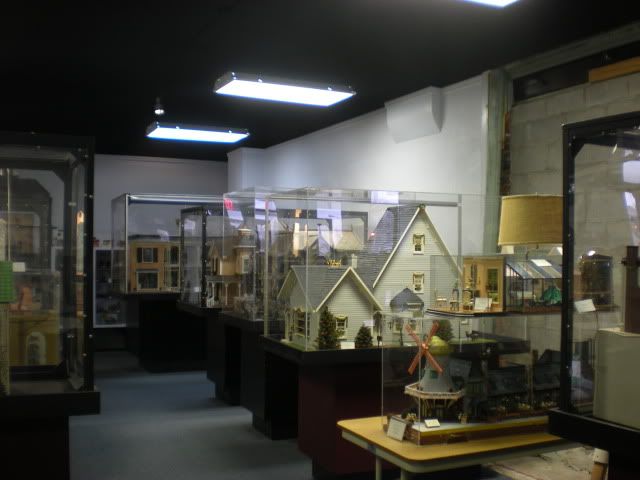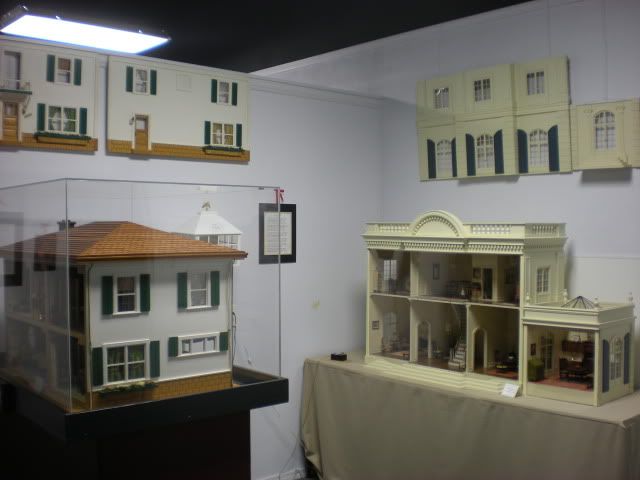 I'm not sure what I expected here, but it sure wasn't this. There are at least a dozen giant dollhouses full of crazy detail, plus various collections and dioramas in cases throughout. I'm sorry that I'm going to lose about 50% of my audience right now, but DUDE, this place is a little girl's dream come true.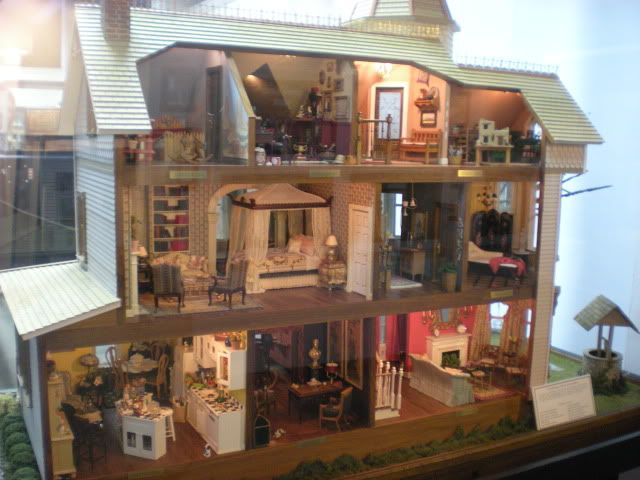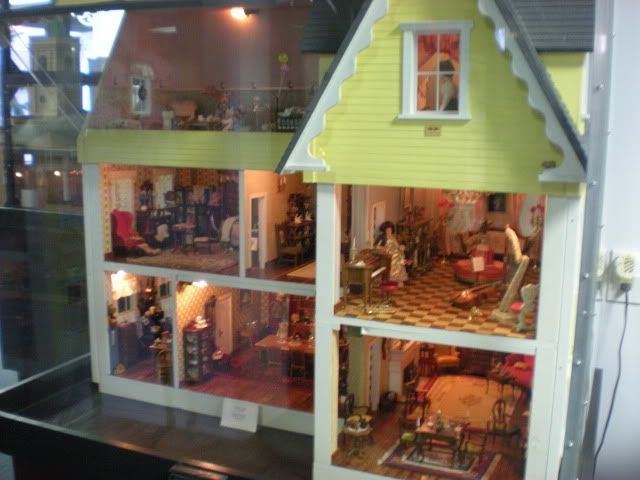 I wish there had been a little more room between cases to get some pictures of this Haunted House. It is super cool.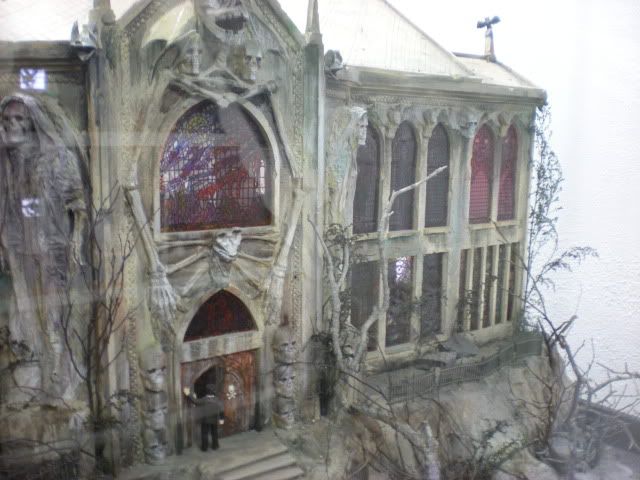 Here's a saloon. I feel like there should be a tiny Al Swearengen on the balcony.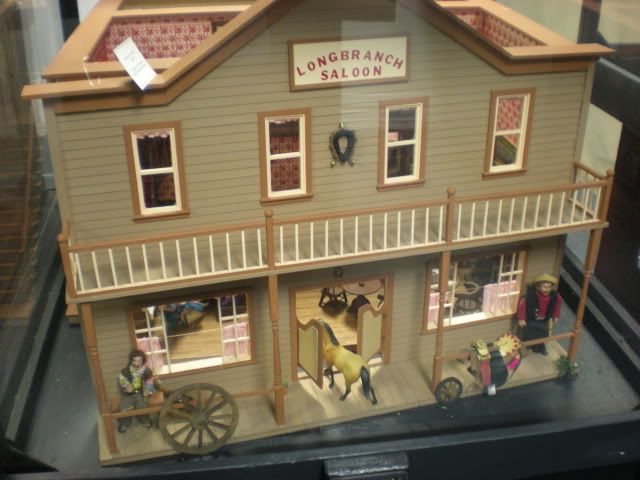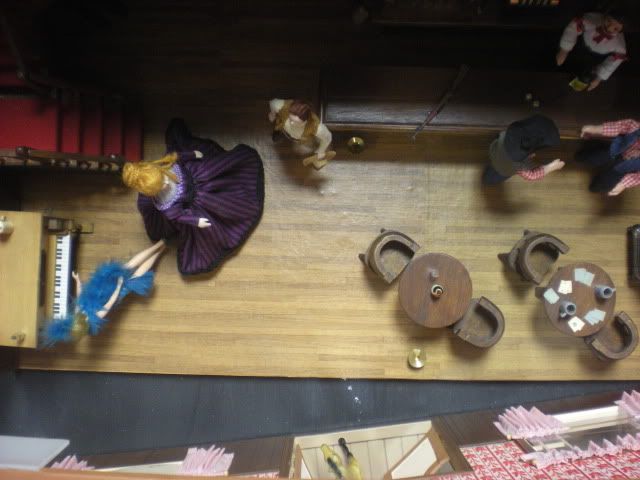 This one was our favorite. It's a whole city block, complete with elevator, utility poles, sewer maintenance man under the street (you can see one end of the "sewer" at the bottom middle of the first picture.) There's a little story with it that points out all the things going on. Look for the flying kite in the second picture!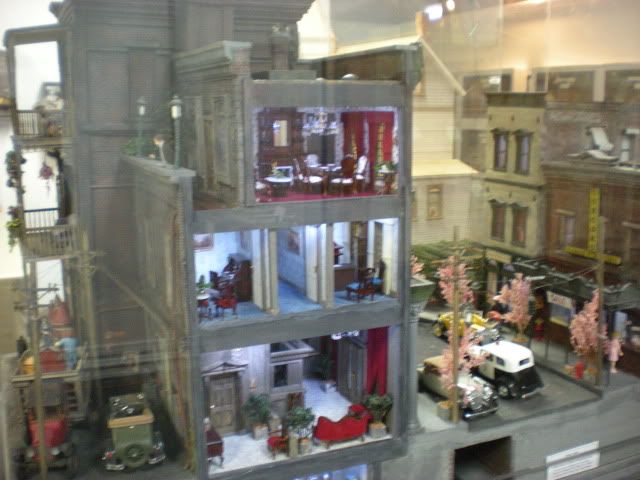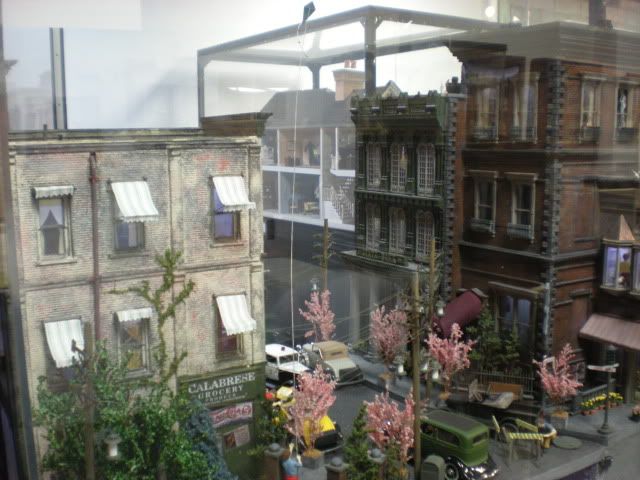 In addition to the standard dollhouses, they have a replica of Bevo Mill and one of the Old Cathedral.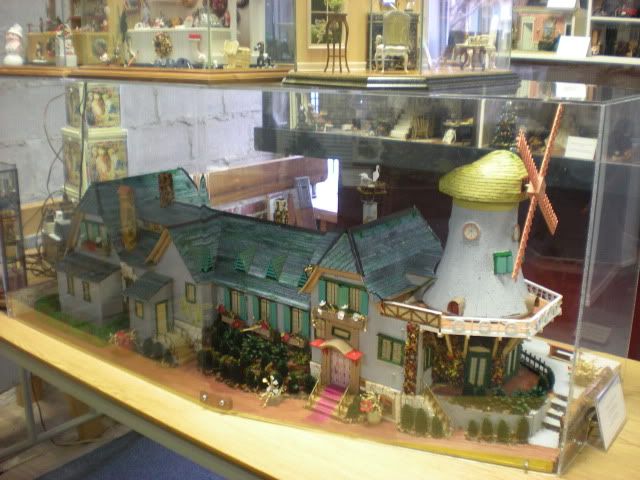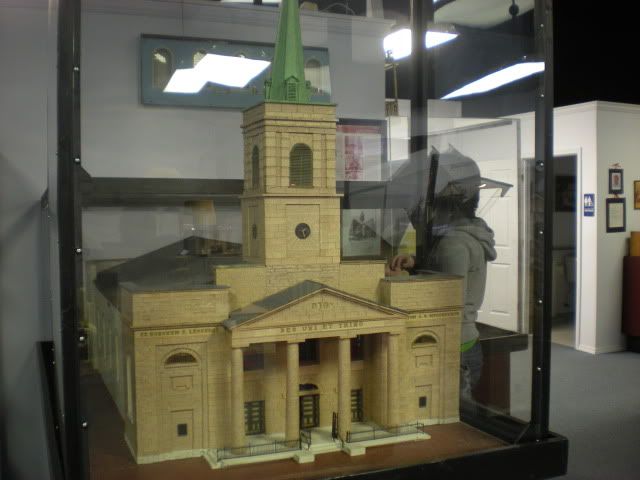 Here are some of the smaller dioramas: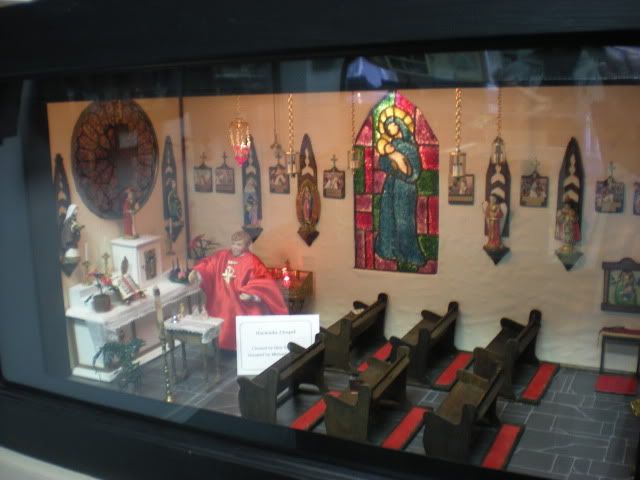 "Hacienda Chapel"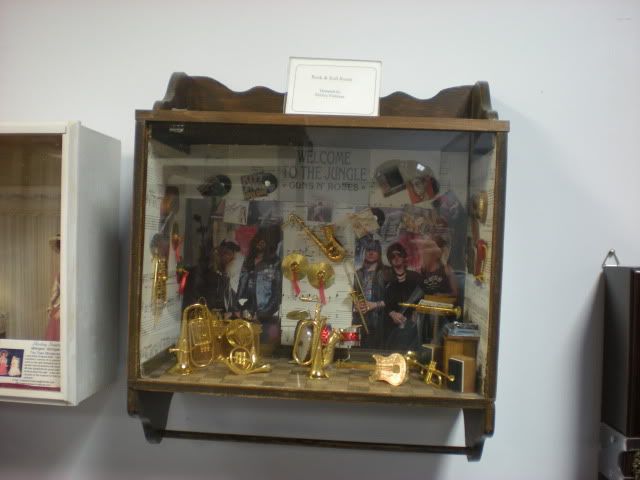 "Rock N Roll" - yes that is Guns N Roses surrounded by brass instruments. I loved their use of French Horn on Welcome to the Jungle.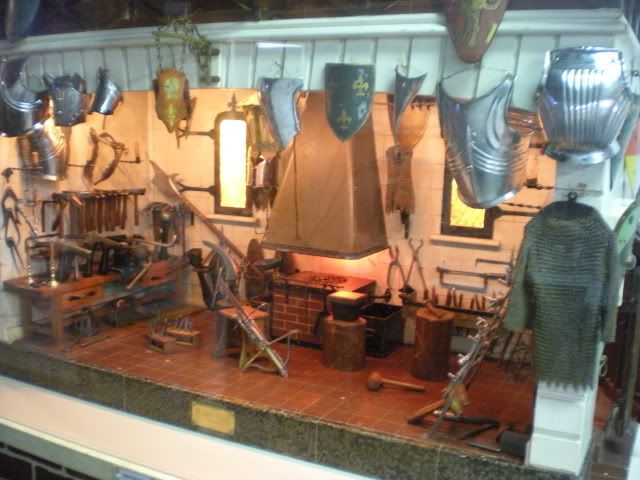 French Armory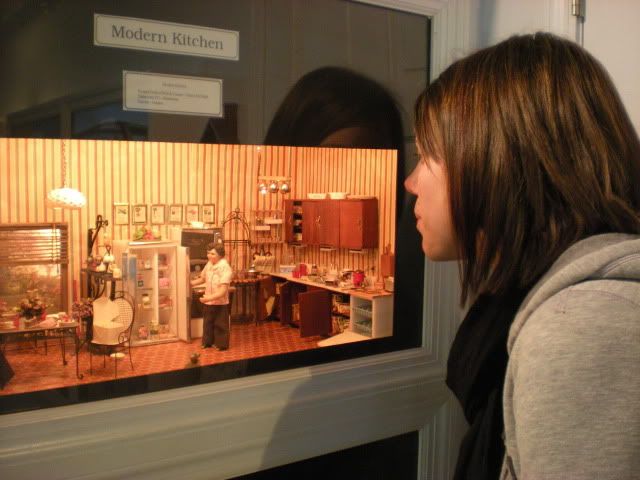 I knew I could convince Suze to come with me because she loves tiny food. She's telling me all the things that are in this kitchen.
There are TONS of fantastic examples of ways to create miniature scenes when you don't have enough room for a giant project. Here's where I geek out: I have always wanted to build one of those crazy huge dollhouse kits. I know I should start small, but that's just not the type of person I am.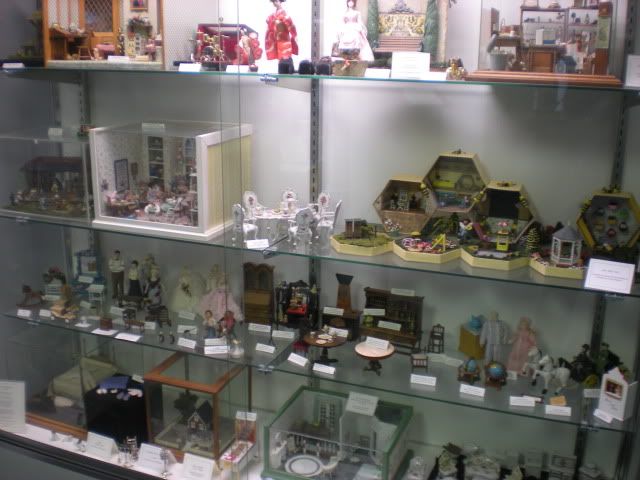 If you are like me and have always wanted to do a project like this, they have most everything you could need in the gift shop. Furniture is just the beginning. They have tiny food, tiny wallpaper, even tiny tool buckets for your tiny tools.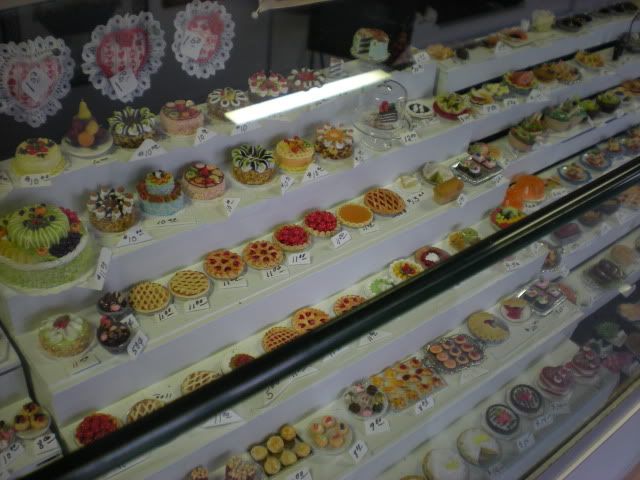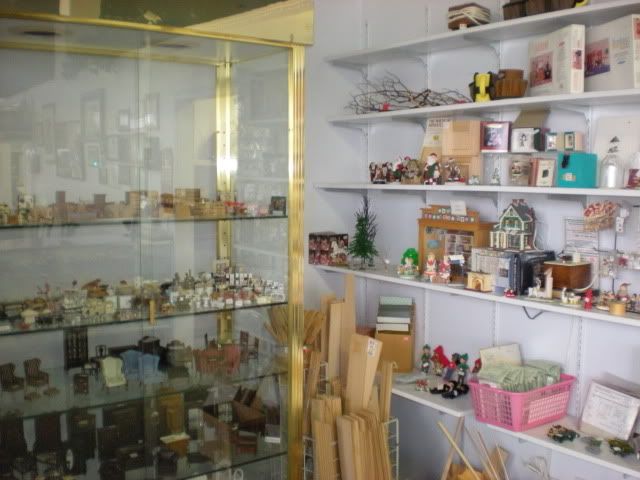 The Miniature Museum is definitely worth checking out. We enjoyed it so much that when we realized we had seen everything, we went back and looked at everything again. Admission is only $5, and they are open Wednesday through Saturday, 11-4, and 1-4 on Sunday. They even lend you a tiny flashlight so you can catch every detail!