I did the Disney World Half Marathon this morning, and by "this morning" I mean that we had to be on the bus to Epcot at 4 am.
The first few pictures are from the Expo last night, held at the Disney Wide World of Sports Complex.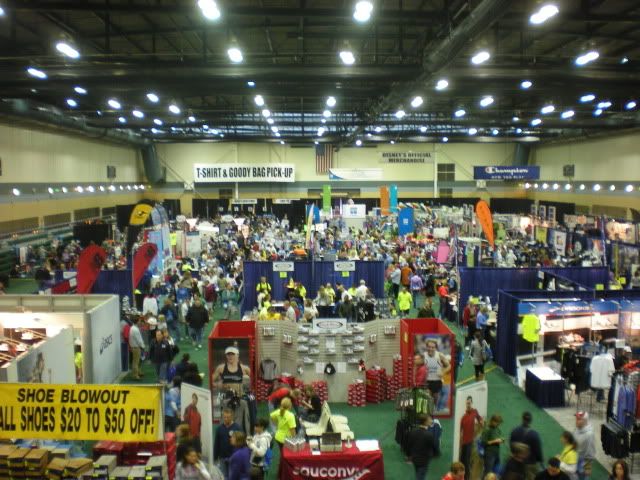 It was about 35 degrees in Orlando this morning, and freezing rain started around 5am. I overheard quite a few Southerners who were convinced that they had frostbite on such unlikely locations as their calves. I'm not going to lie, it was pretty miserable, but I had to giggle a little bit at the idea of getting frostbite in above-freezing temperatures.
The real question is, where did an Orlando cop find a hat like that?
Above: A little pre-race Cupid Shuffle for Jill. Below, the view from Corral G. The race started at 5:40, but there were about 20,000 people, so I didn't actually cross the start line until 6:18. So remember that when you see photos of the official clock!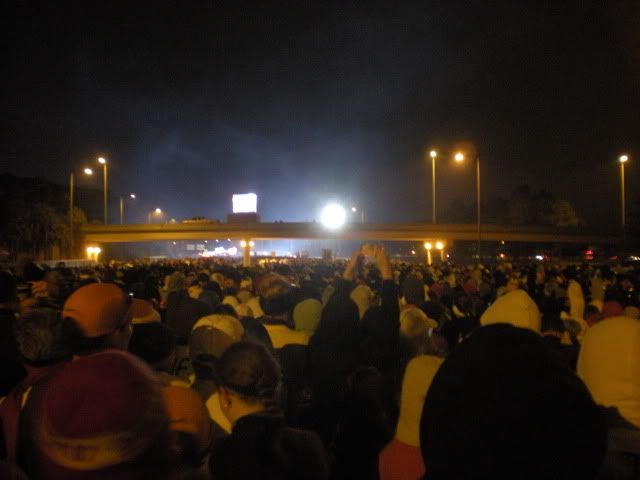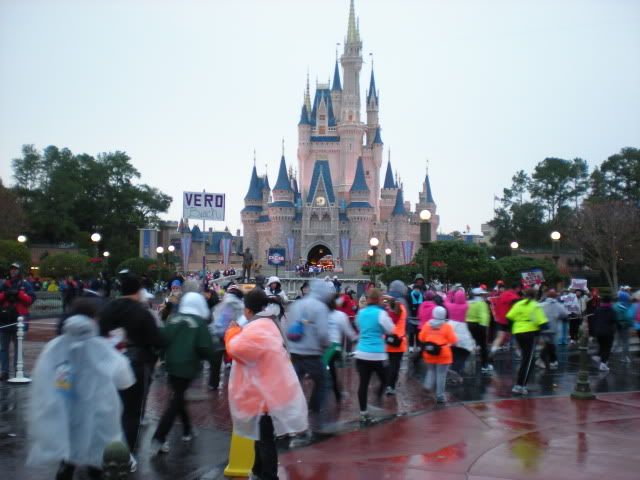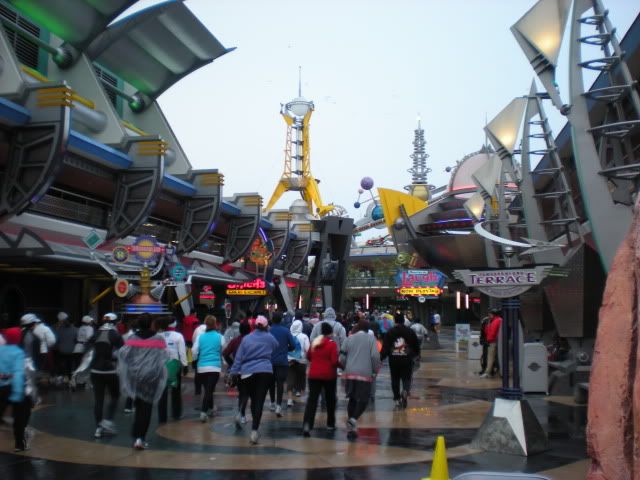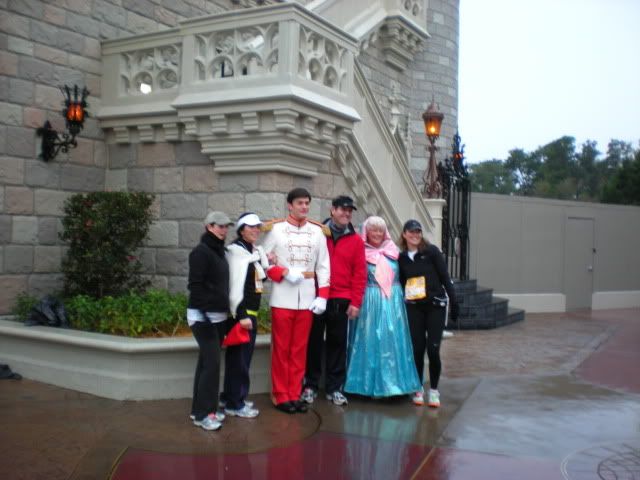 Note about character pictures: I don't know any of these people. I just wasn't going to kill my time waiting in line for my own picture. There was a looong line to get your picture taken with Jack Sparrow.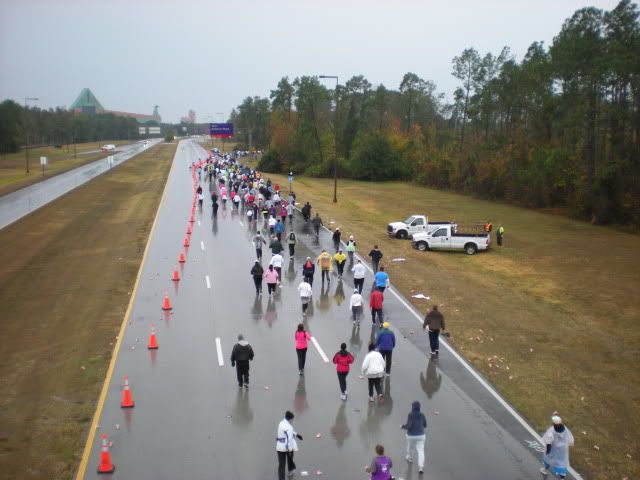 And that's all she wrote. My time was 3:21:14, all walking (and blogging) so I'm pretty happy with that. For competitive runners, you should know this is a very "touristy" kind of race - it's very fun and scenic, but it's also very bottlenecked in spots and you're not going to get your best time.
The endurance weekend includes the Up! Family 5K, the half marathon, and the full marathon. If you do the half and full marathon (Saturday and Sunday, respectively) it's called the Goofy Challenge and you get THREE medals. You can also get 3 medals by doing the WDW Half Marathon and the Disneyland Half Marathon (September) in the same year. If you want to do any of the marathons in 2011, signup starts Monday and fills up quickly!