Ah,
Lamberts Cafe
, Home of the Throwed Rolls (blog title courtesy of a tipsy gentleman in our section.) Driving 2 hours to eat lunch at Lamberts, which we do every couple years, was probably the biggest inspiration behind this blog (next to Meramec Caverns, of course.)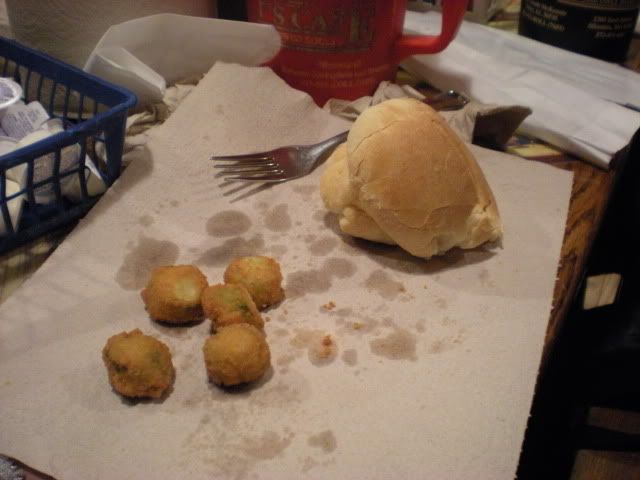 What, you think it's weird to spend half the day driving for some rolls and fried okra? Well, at least a dozen of my friends would disagree with you. That's why we have the adventures.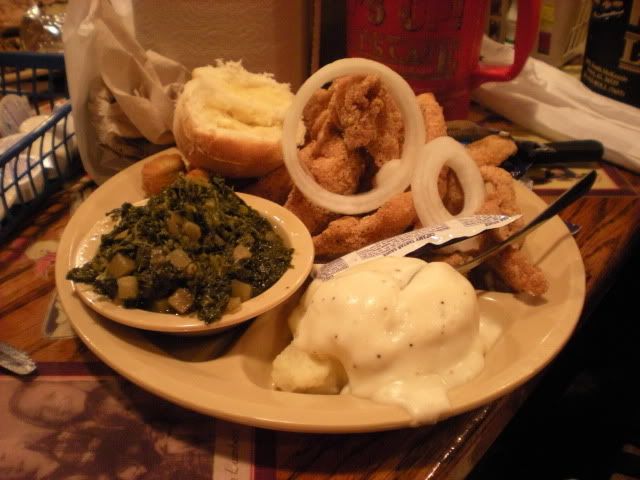 How about catfish, mashed taters and turnip greens? Actually, I'm not sure about the greens myself. I had chicken and dumplings, green beans and cottage cheese. Everything at Lamberts comes with two sides, plus all the "pass arounds" you can eat. Pass-arounds include the fried okra, macaroni and tomatoes, fried potatoes, black eyed peas, and of course, sorghum and apple butter for your THROWED ROLLS!
The first Lamberts was a tiny 9 stool diner in Sikeston, MO owned and operated by Earl Lambert and his wife Agnes. They moved to a larger building in 1981, and then to an even larger building in 1988. The second building is now a fireworks store.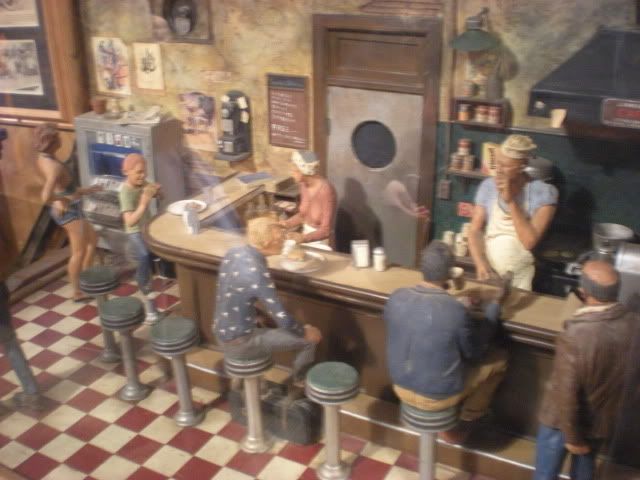 In 1994 they opened a second location in Ozark, MO, which is between Springfield and Branson, and then a third in Foley, AL (near Gulf Shores) in 1996. I've met very few people who have been to all three, and most of them are my family.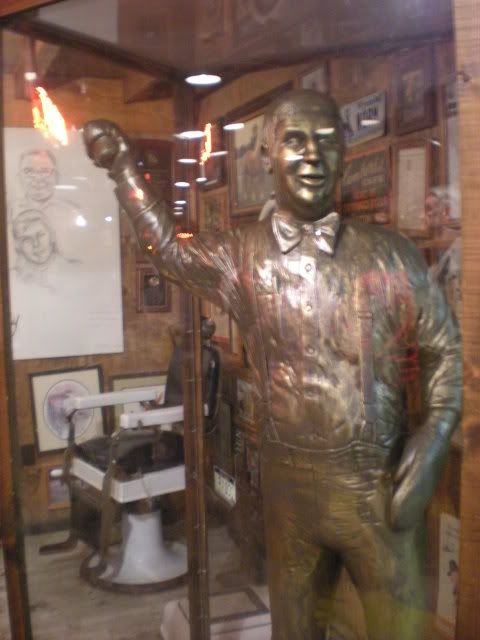 The tradition of throwing rolls started back in the tiny cafe, which only held 50 people but always had more in line. Norm Lambert was passing rolls around and couldn't get to a guy in the corner, and the guy said, "Just throw the ____ thing!" These days one of the "pass-around" crew wheels the cart around and flings them halfway across the restaurant, as you can see from the video above.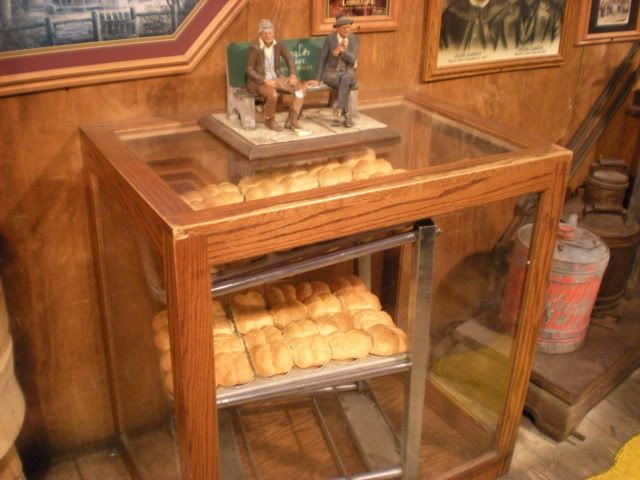 Another tradition Lamberts is known for is their collection of license plates. You can leave yours behind or mail them, they're happy to take them. License plates line the walls throughout, and these days there are two HUGE dining rooms.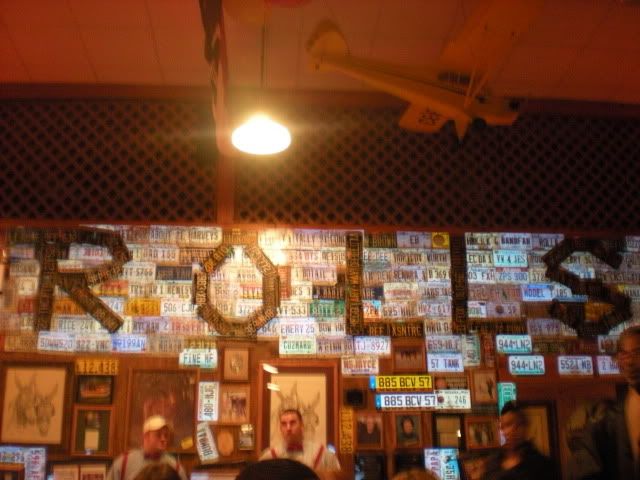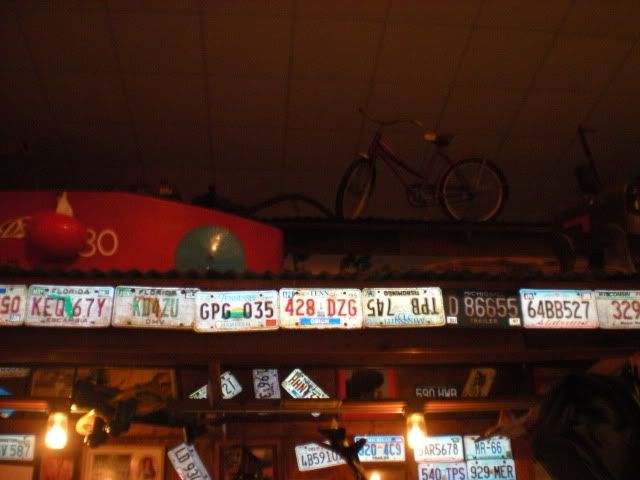 I'm afraid I'm short on pictures this time around. Next year I'll avoid scheduling an all day driving excursion the day after the
Ramblers Rugby
trivia night.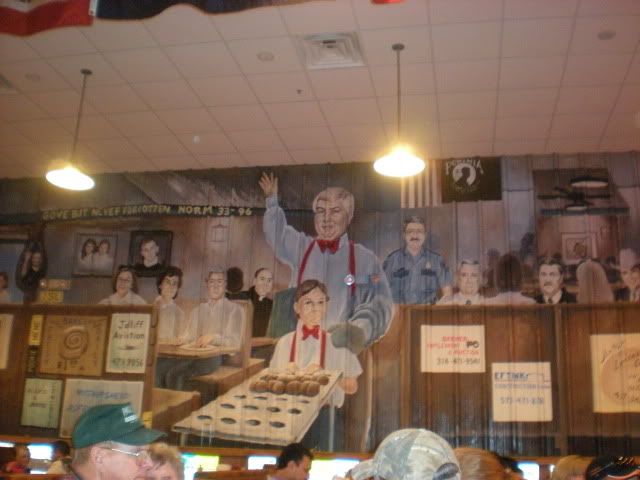 Lamberts Cafe is 2 hours from St Louis if you go to the Sikeston location, and about 20 miles outside of Branson if you go to the Ozark location. If you happen to find yourself in southern Alabama, Foley is less than 10 miles from Gulf Shores (a popular vacation destination for Missourians.) All three have the same great food and same great service! It's worth a little road trip!