Next up on our trip down Route 66 (loosely) is the World's Largest Rocking Chair at the Route 66 Outpost in Fanning, MO.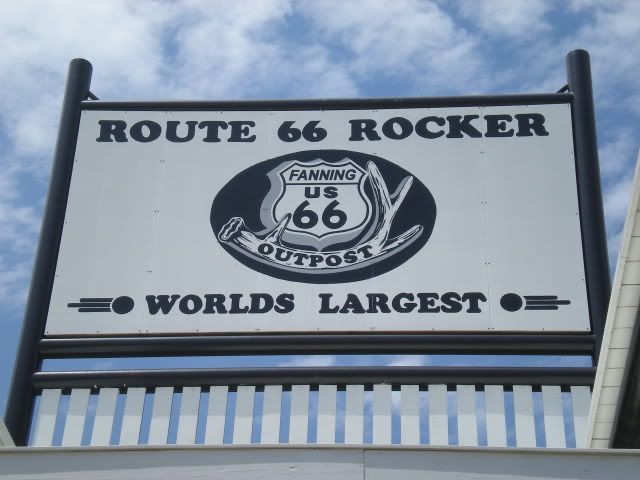 I actually do a fair amount of research for all of these blogs to bring you the bits of trivia. A cursory Google search when I started this entry led me to believe that there was another rocking chair that was actually the World's Largest, and that this one was just the World's Largest
on Route 66
.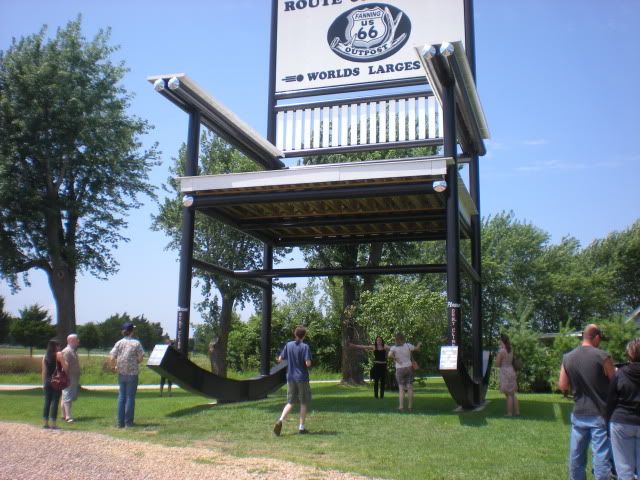 I had this blog all typed up and ready to go with an entirely different slant, and then a shrewd question from Robbie (of
Pandora's Lunchbox
) led to further research. It turns out those others are just pretenders to the throne (ha!) and this right here is the WORLD'S LARGEST ROCKING CHAIR, as certified by the Guinness Book of World Records. Just one more reason why Missouri is awesome.
We didn't have Jesse for scale this time. Too bad Keith isn't under there somewhere since he's the same height. You can read more about how the rocking chair came to be
here
.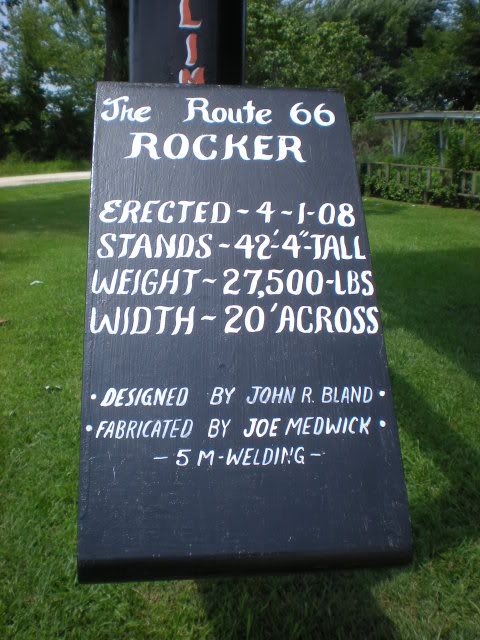 The Route 66 Outpost itself is a combination of taxidermist, wine shop, convenience store, and indoor archery range.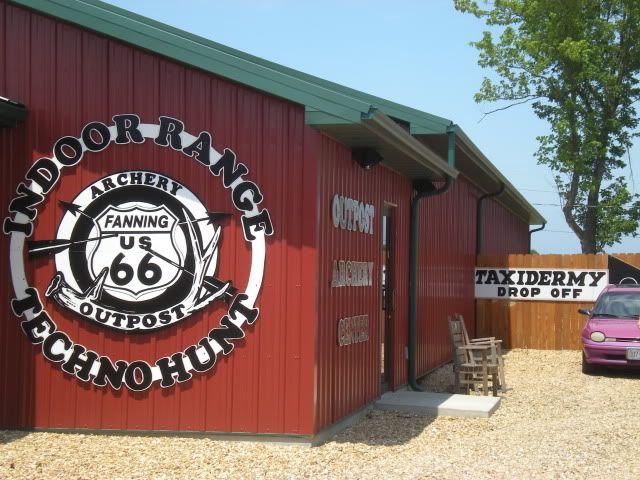 The bobcat grabbing for the flying squirrel was far and away the group favorite.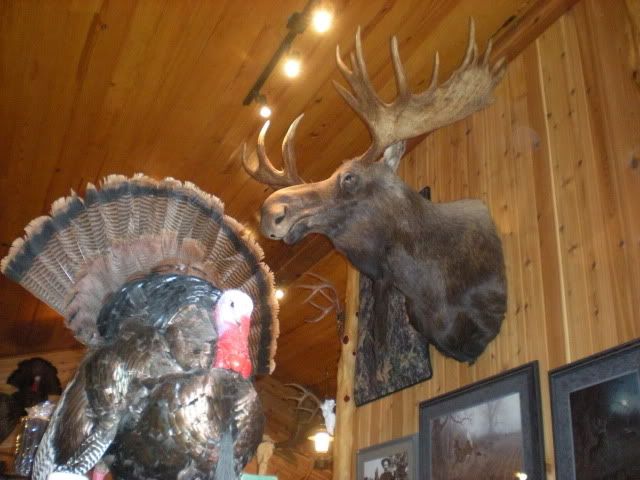 The Route 66 Outpost and General Store and World's Largest Route 66 Rocking Chair is located in Fanning, MO. Get off I-44 at exit 203 and follow the "Giant Rocker" signs.