Since it's All-Star Game Weekend in St Louis, and I'm still waiting on the Mark Twain Cave pictures, I thought I'd dig into the archives this week.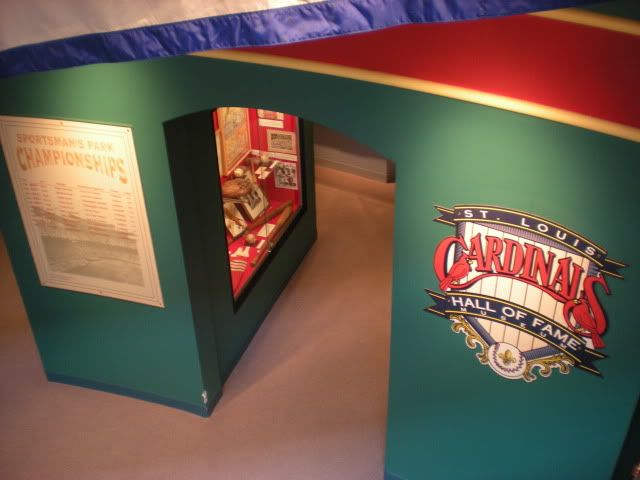 I'd been sitting on this pile of photos because I generally only post places that you can visit, and THIS Cardinals Hall of Fame no longer exists. It was in the same building as the
International Bowling Hall of Fame
, and when they moved to Texas, the Cardinals Hall of Fame went into storage.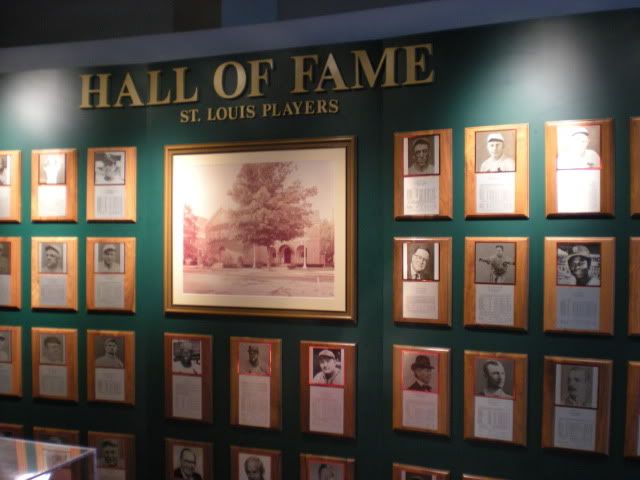 Quite honestly, I forgot to post it last year. According to the Cardinals website, all this memorabilia is waiting for a new Hall of Fame to be built as part of
Ballpark Village
.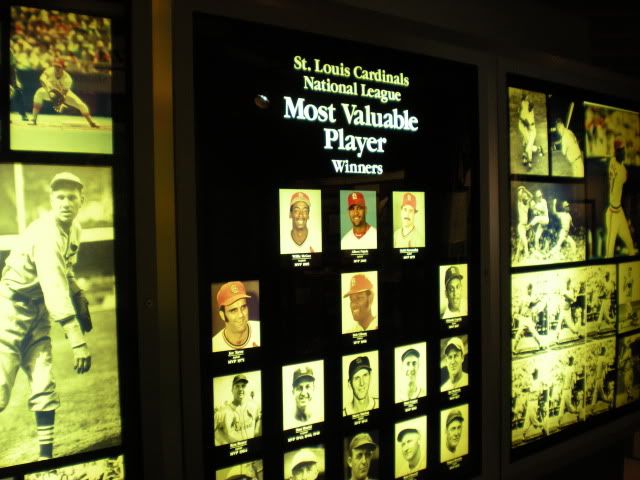 The St Louisans out there are snickering right now, because most people hardly believe this mythical "Ballpark Village" will ever happen. The future site was a giant hole in the ground until the powers that be decided it make it look nice for All Star Weekend by turning it into a softball field and parking lot.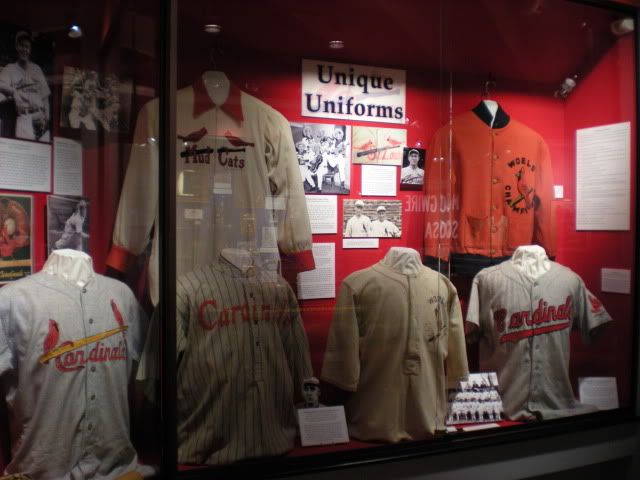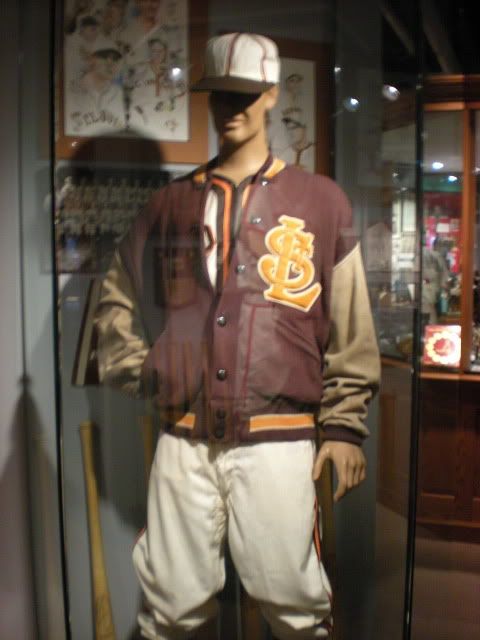 I heard that some of this stuff is down at
All-Star FanFest
, but I don't know what or how much, so I decided I would be providing a public service by creating a virtual Cardinals Hall of Fame for All Star Weekend.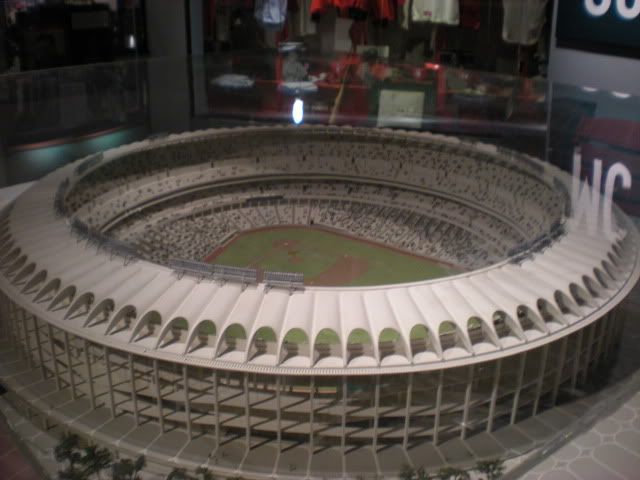 Unfortunately it's hardly a fitting tribute to the lost museum, as I'd only had my camera for about a month and clearly had not yet figured out how to take pictures in a museum.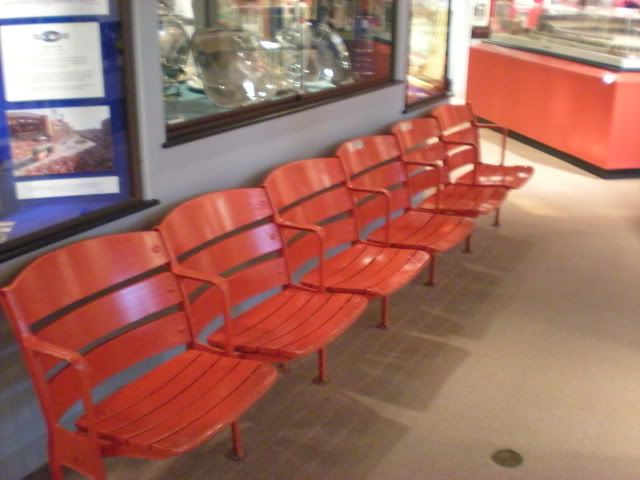 On the other hand, this may be the only way you'll ever see this stuff, so I guess beggars can't be choosers, eh?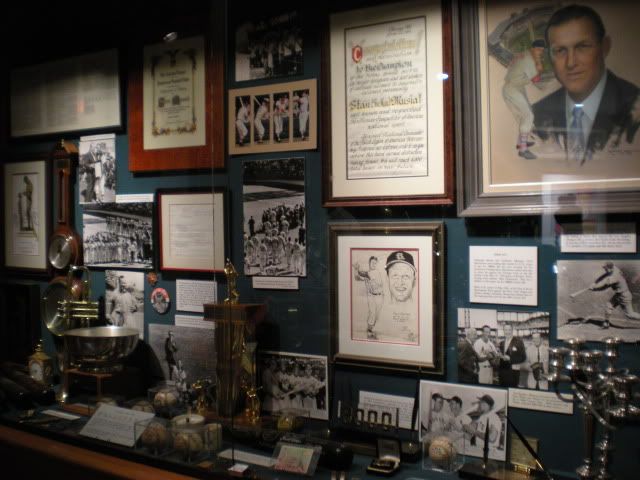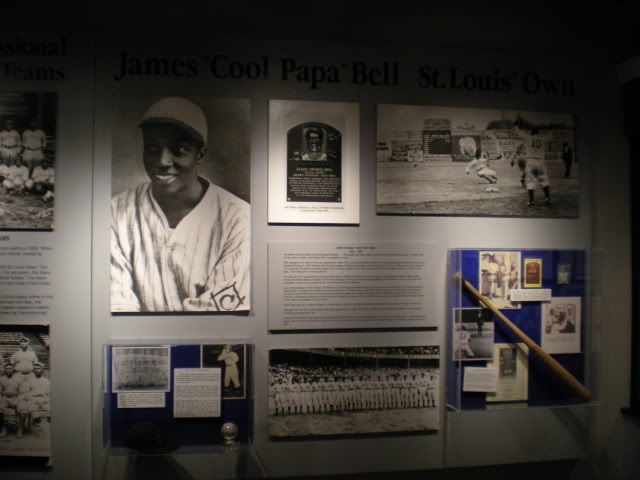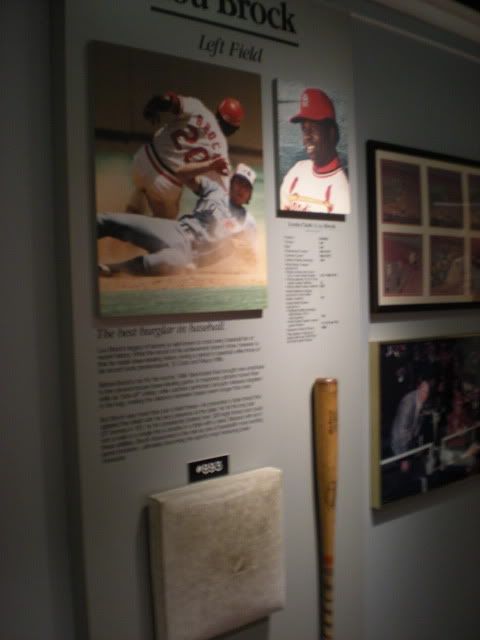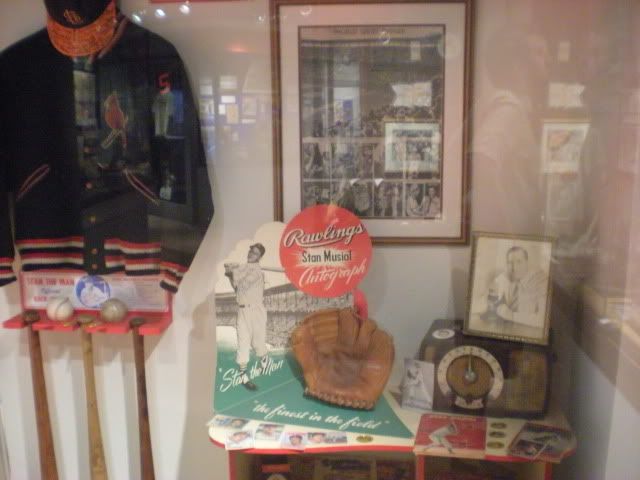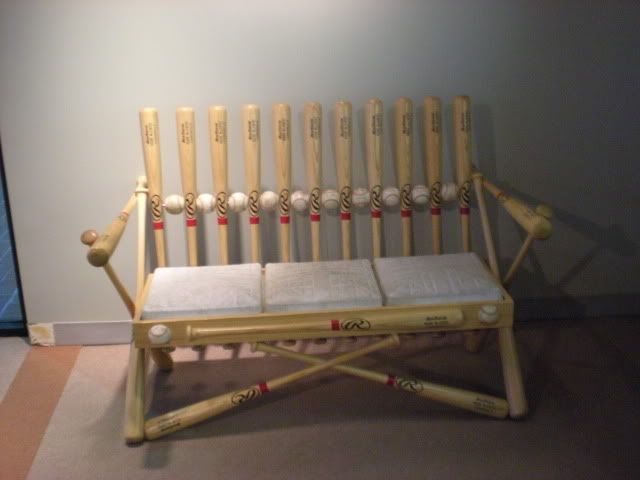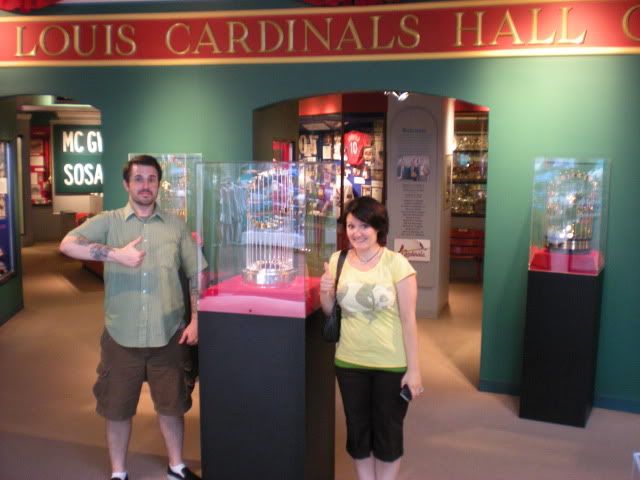 Kirk and Kate approve.