While I work on the ghost hunting, here's a tour of Concordia Cemetery from April 19, 2008.
This is a truncated version of the entry I made in my personal journal last month.
view from the front looking toward the back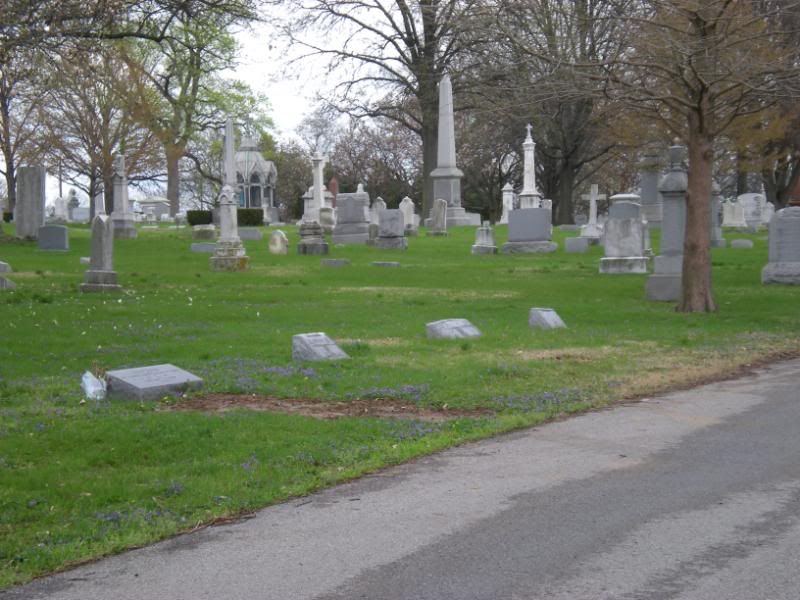 view from the back looking toward the front: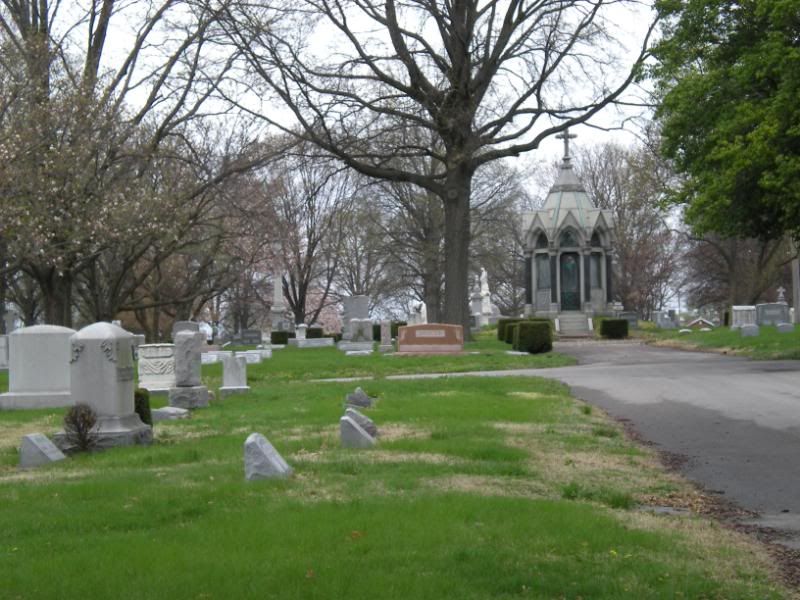 Mausoleum of CFW Walther, first president of the Missouri Synod: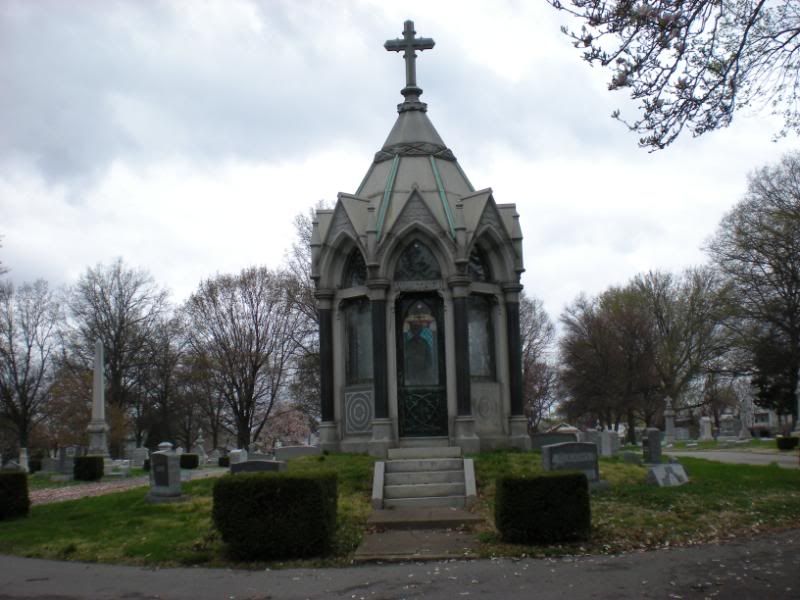 Statue of CFW Walther inside:



Floor of the Walther Mausoleum:



This is the one other mausoleum in the cemetery. I have not been able to find any information about the occupant.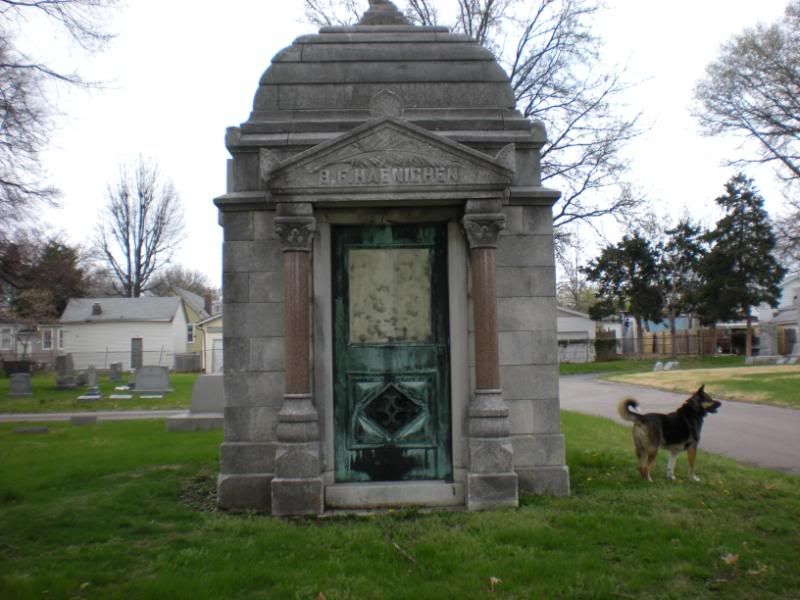 This is a very interesting monument. I don't know what it's made of because I'm a good girl and look without touching. It had plants in it at some point, but it's not in very good shape now. The date is 1891.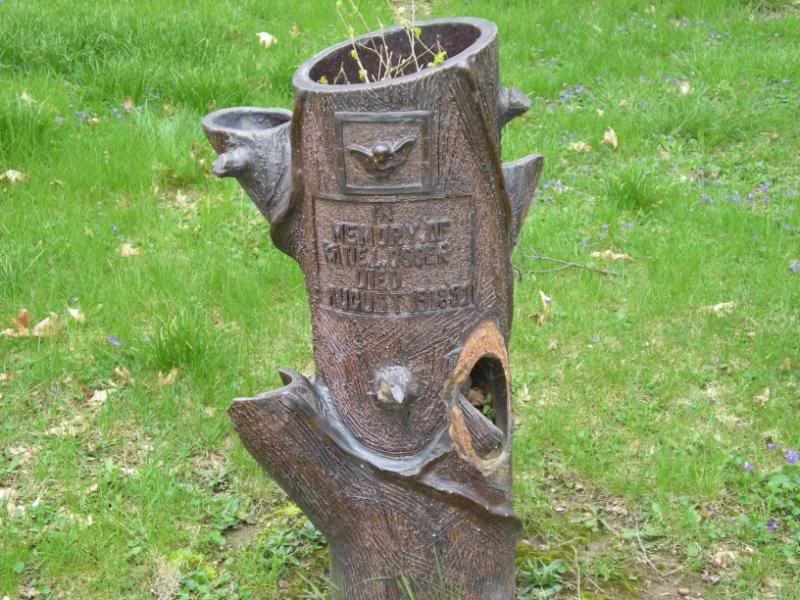 Some monuments with statues: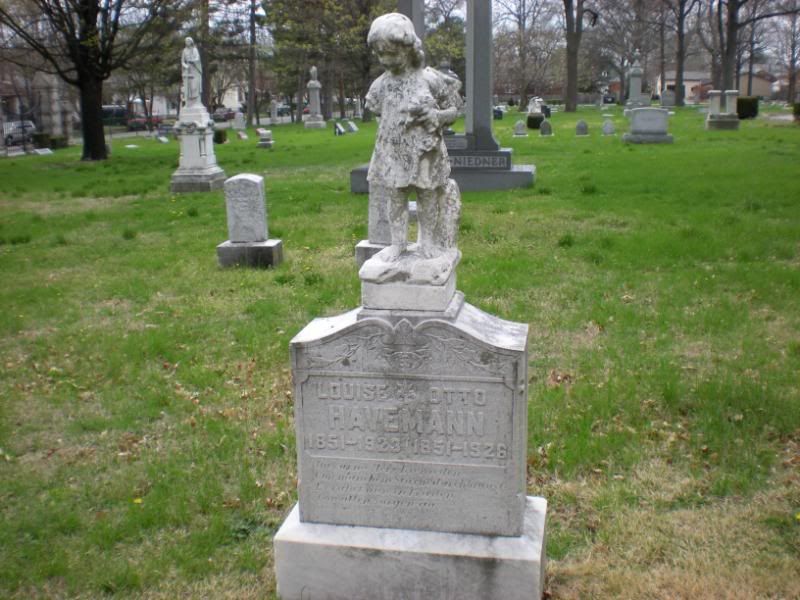 This one is so sad. It's right near the entrance:



This one cracks me up for some reason. Notice the last entry: "Child Prodigy Great Divinely Inspired Concert Violinist." For some reason the child prodigy part seems silly when she died at age 72. But it's true, the wife of Richard Anschuetz was the last known owner of the Lipinski Stradivarius. It hasn't been seen or heard in public since he gave it to her.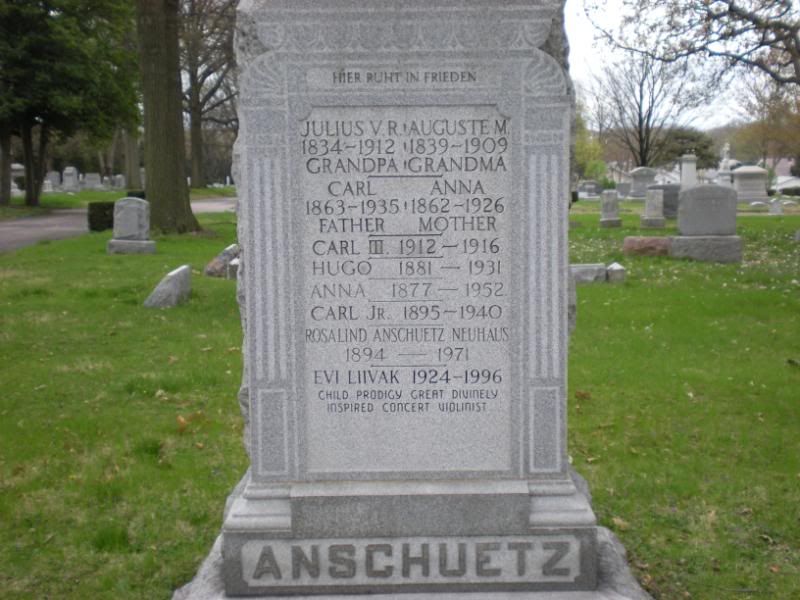 Group of old ones I can't read: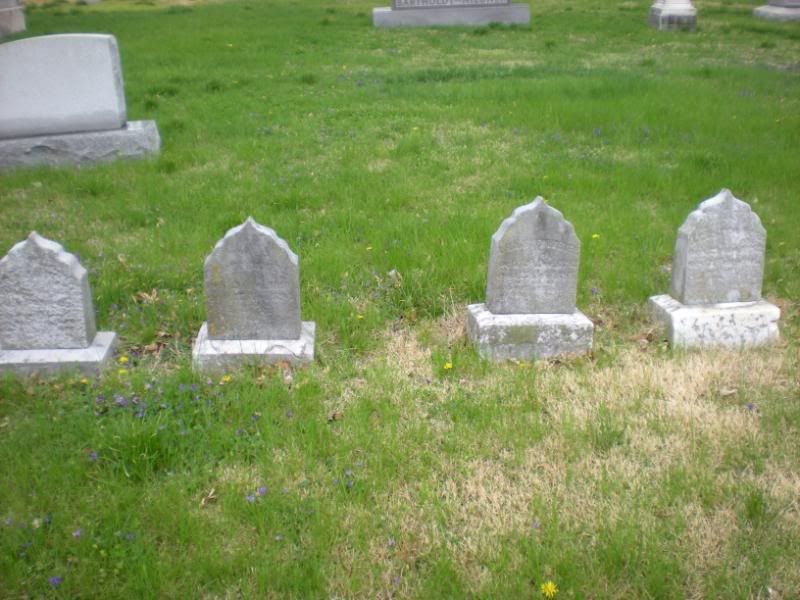 Babies: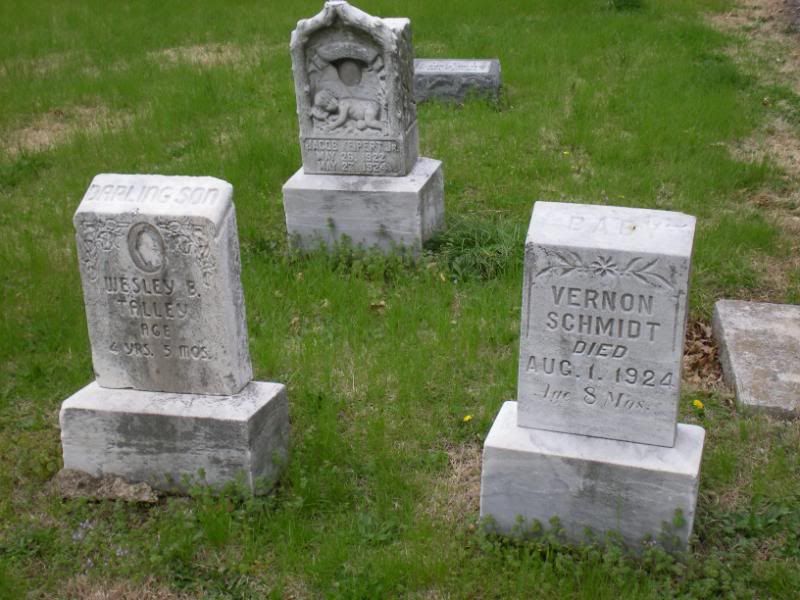 I love monuments with the ceramic pictures. The rest are all pictures of that type. The first one is the first monument for a child that I've ever seen with a picture: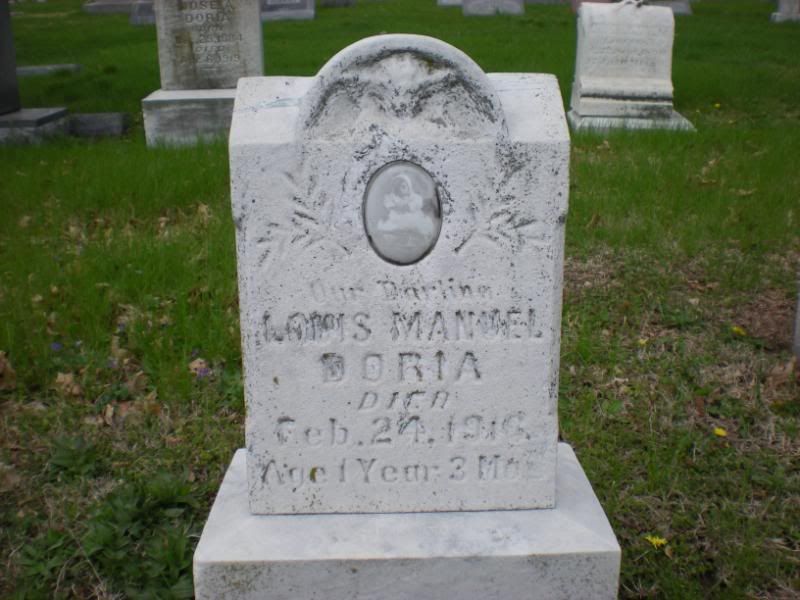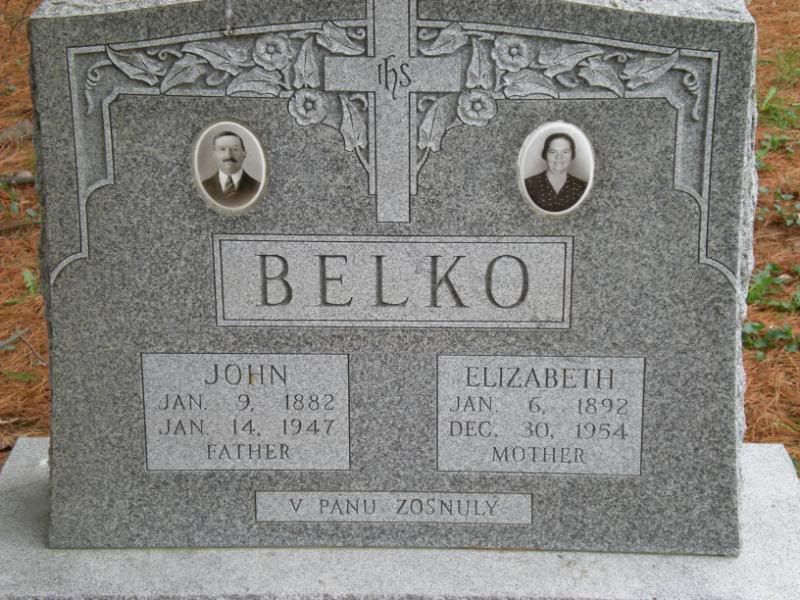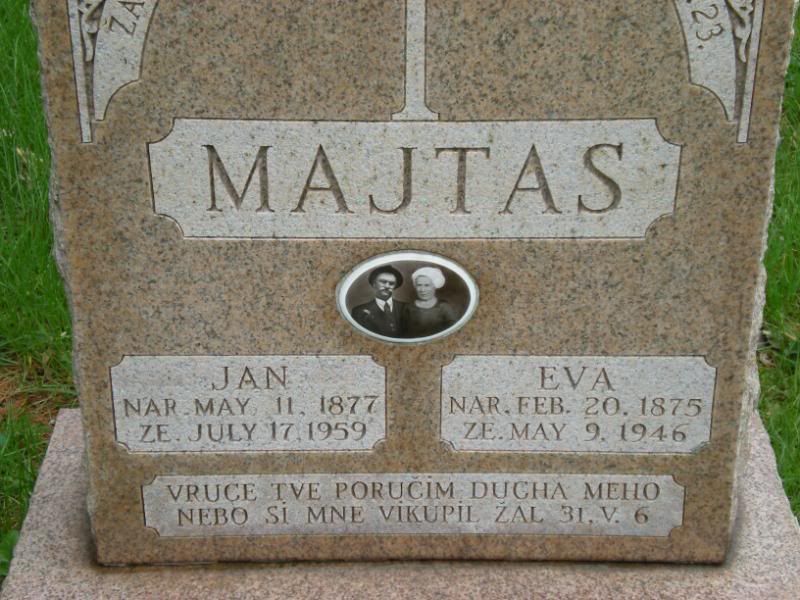 Other half still alive? Buried elsewhere? Still alive and remarried and planning to be buried elsewhere? We may never know.