When Michelle requested a Craves post next, I was stumped. I know a lot of unusual places to eat in Missouri, but as far as the immediate St Louis area, I couldn't think of anything and didn't have time for a road trip. Finally, I smacked my forehead and said, "Of course!
The Venice Cafe
!" Sadly, at the time, the website said the kitchen was closed for the season.
Last night Dana, Robin, and I were looking for a place to go with food and a "medium stimulating" atmosphere (as in, fun but not too noisy,) so Dana called the Venice to see if the kitchen was open yet. Apparently it opened May 7 but the website had not yet been updated. Off we went!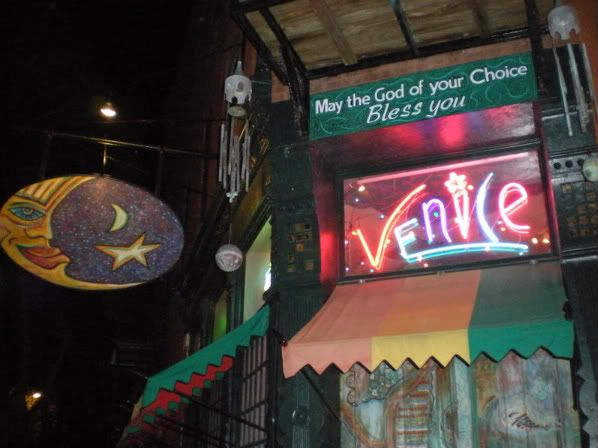 Entrez! I have been to the Venice in the summer many a night, but always after the kitchen closed. I was excited to finally try the food!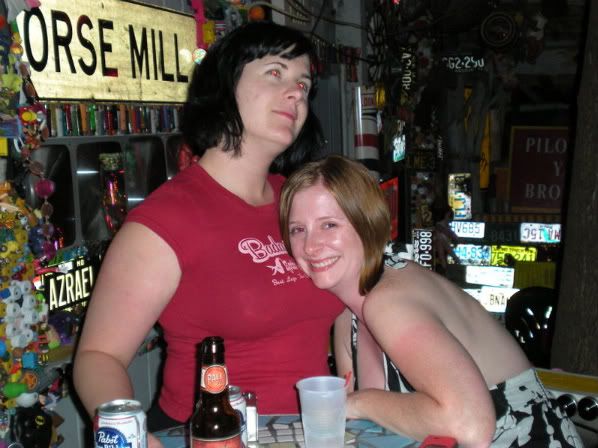 My dining companions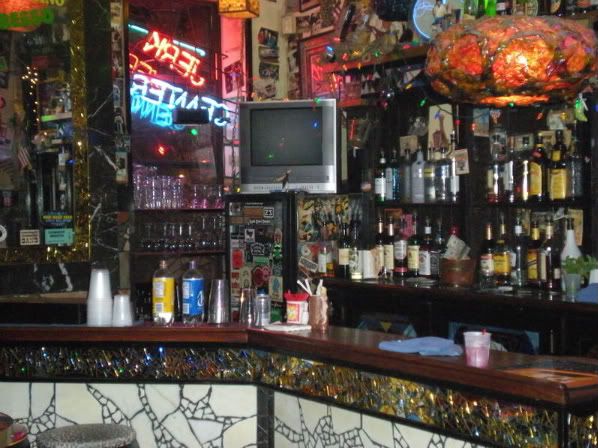 Inside bar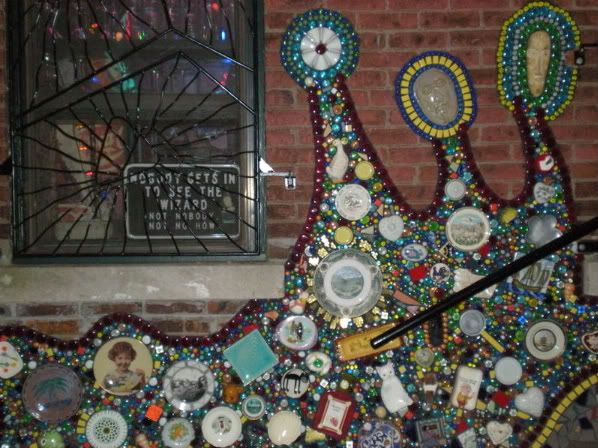 down the stairs to the patio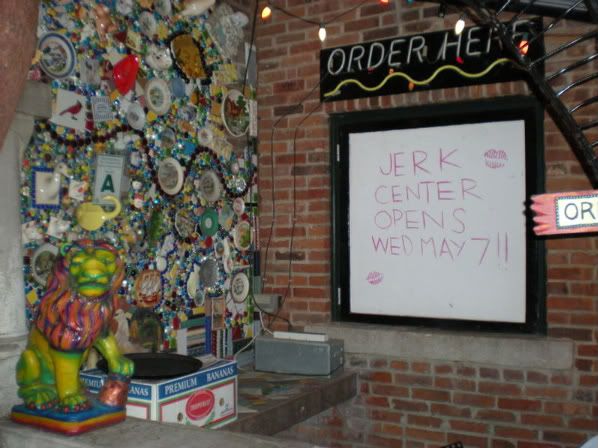 "Order Here" is pretty self explanatory. I wish I'd taken the picture earlier in the night when the menu board was up, but you can find it on the website. Click on the rooster!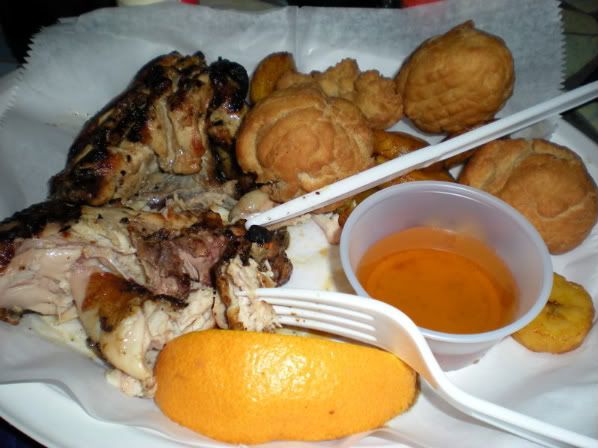 I had the jerk chicken with fried plantains and dumplings. I'm not usually a big fan of chicken, but I love jerk chicken and this was delish. In the words of Rachel Ray, those dumplings are YUMMO.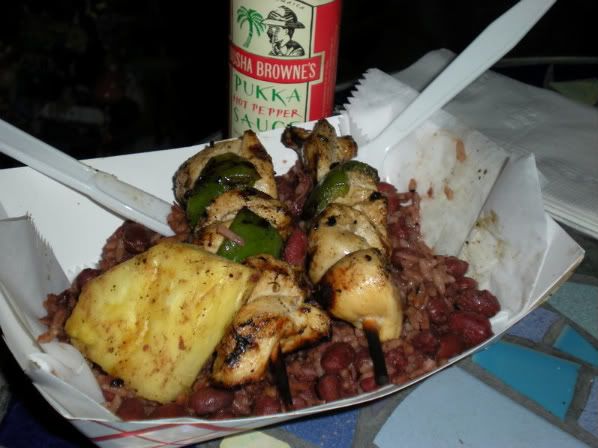 Dana and Robin had the chicken kebobs with rice and beans. And if anyone has point-and-shoot tips for photographing food in low light without it looking washed out, it'd be much appreciated.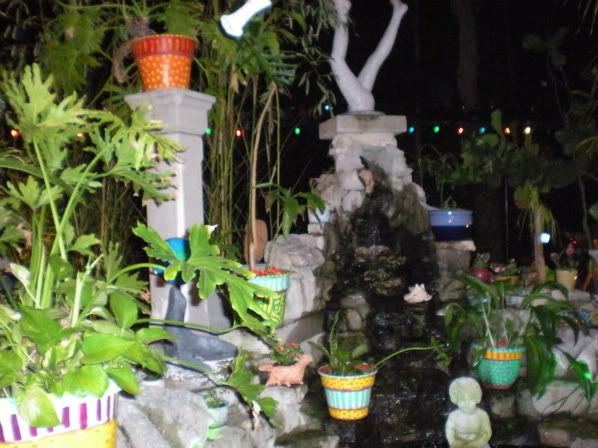 Patio fountain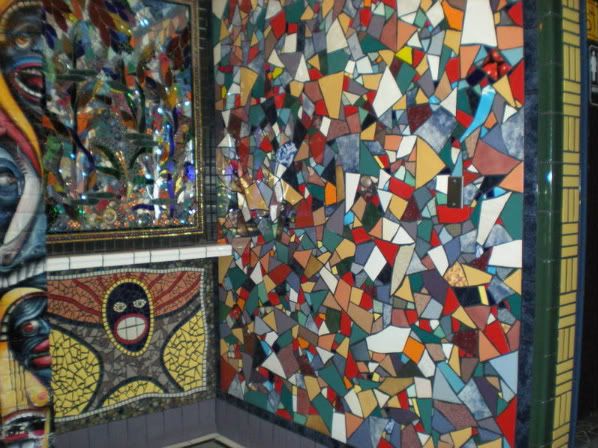 Now normally, one would not be so crass as to photograph the restrooms for a restaurant post, but that's a work of art.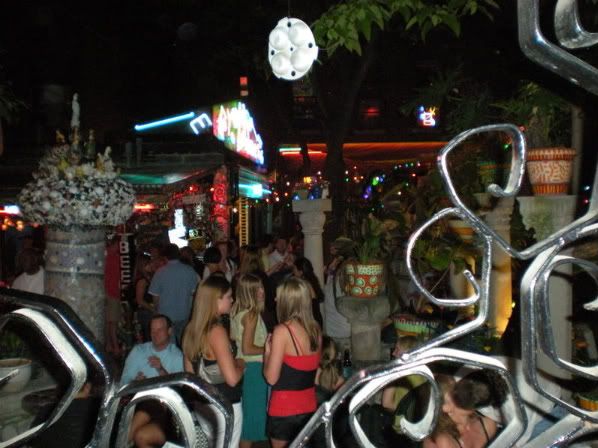 Patio view from the rear.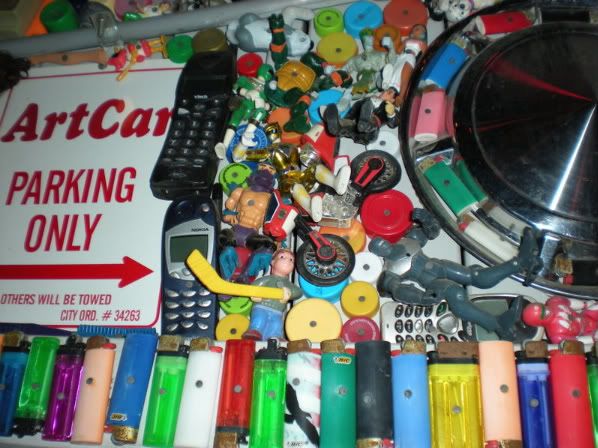 The best part of the Venice is that anything that can be nailed to the walls IS nailed to the walls. As many of you know, I am a big fan of the "sensory overload" school of design, and I could sit and stare at the walls here for hours.

The best part of the whole evening was when Robin came running back from the bar with WENCHES in tow. I could kick myself for not thinking of the camera in time, because that is a perfect segue for the next planned Craves event! Stay tuned for next month's report from The Royale Dumpe Dinner Theater! One of the wenches said thoughtfully, "You should wear a dress.... In fact, you should all wear dresses." I have no idea what the wenches have in store for us, but it's sure to be a great story!