I know I'm way behind, but it has been a very busy summer. And I didn't even get to the Catsup Bottle Festival! Since I don't have time to put together a real blog entry for The Bowling Hall of Fame yet, I give you a Shriner Parade. No commentary required. To the clown-phobics: When you see the Antioch car, STOP. All clowns are at the end.
This was the Shriners Imperial Parade, as part of the Shrine Imperial Session held in St Louis June 29-July 3. The parade was three hours long, so I'm sure I don't have to tell you this is only a fraction of the entries.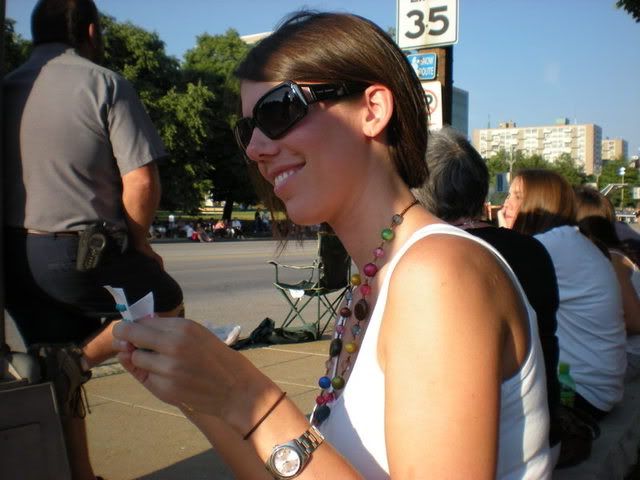 It's not a parade without candy buttons. They're just as gross as you remember, but our new friend Ethan (age 3... or 4, he says) loved them.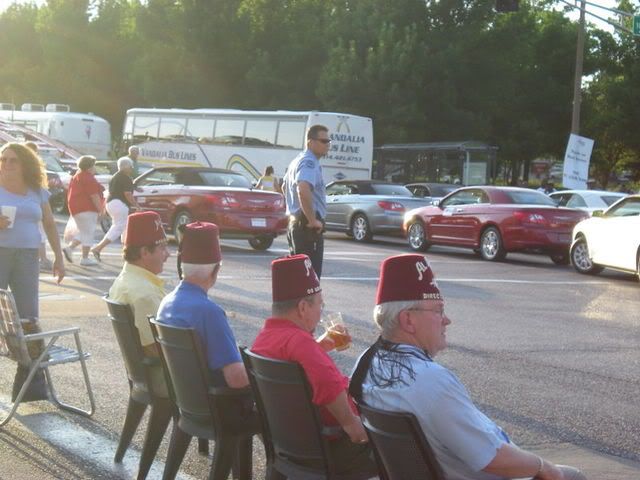 We were at the corner of Market and 20th, which was the end of the parade, and the judging platform was directly in front of Union Station. The Sebrings dropped off the judges at the platform and then queued up to get right on the transporter trucks. I just love this picture because these Shiners could have sat anywhere, and they chose to supervise the packing.