If you live in the St Louis area, you probably heard that the County government was threatening to close a bunch of parks, including Lone Elk. The County's chief operating officer, Garry Earls, was quoted as saying that they were thinking of selling the land and the animals, which prompted a massive outcry.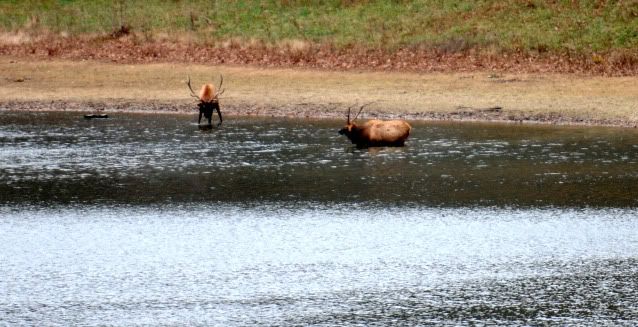 The budget was eventually reworked, as budgets will be. They threaten to cut something people love so that they can get away with cutting something people love less. As it stands now, no parks will be closed, but there will still be layoffs of employees. Of course, there is always next year, when this threat is sure to surface again.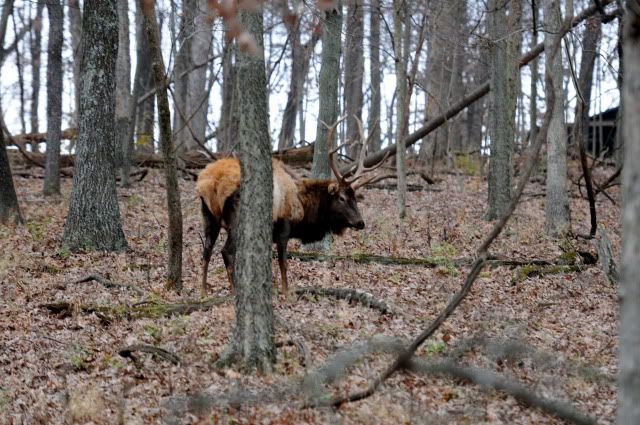 When I heard about the threatened closure of Lone Elk Park, I was horrified, because I love that park. My friend Jennifer and I used to go there all the time in college. Then I realized, wait, college was A LOT of years ago. Had I really been meaning to go for that many years without getting around to it?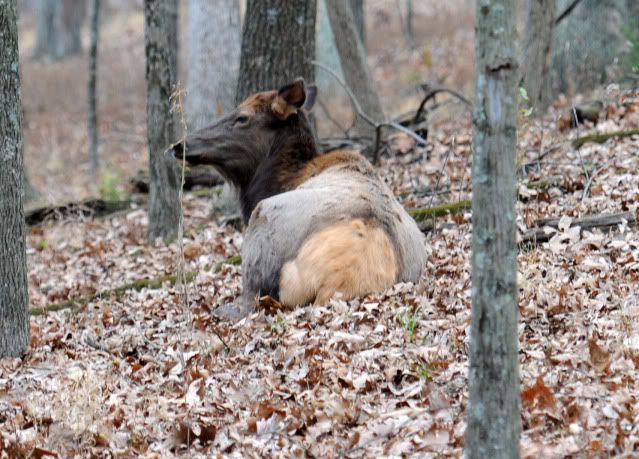 One of the things I want to be clear about now more than ever is that my mission with this blog is to get you to GO to the place I'm posting about. I never want to give such a exhaustive tour that it would be pointless for you to visit yourself. There is always so much more to see, and if we want to save amazing parks like Lone Elk, we have to use them!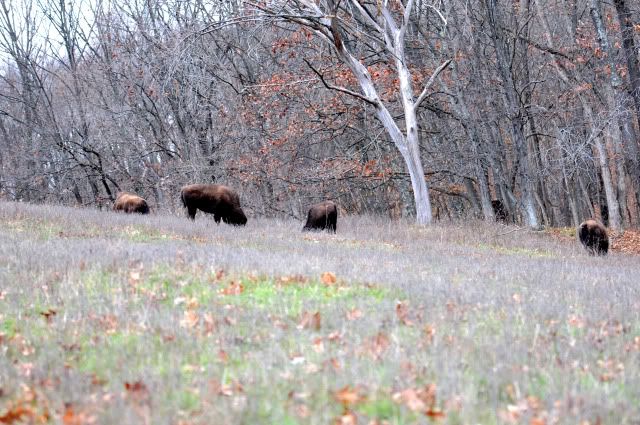 Bison! Where else can you see this many bison, this close? Grants Farm has some bison, but you can't get this close to them. (Safety warning: Do not get out of your car in the bison area. Francis took these pictures from inside the car. There are warning signs and a gate leading into the bison area. Bison have damaged cars, so enter at your own risk.) Lone Elk Park also has elk, of course, and deer. You can fish in the lake, and there are lots of picnic areas and trails. There are lots of geocaches to be found there, as well!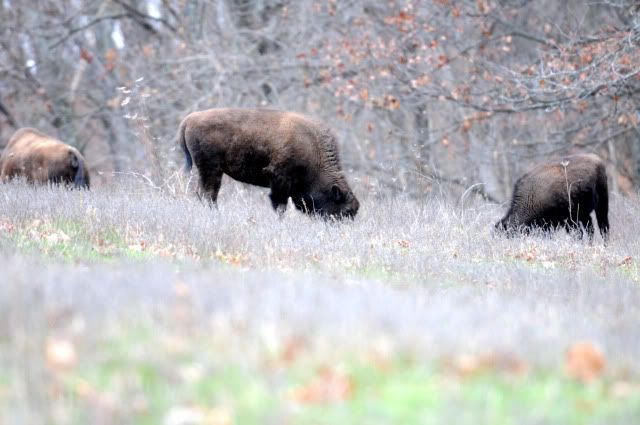 So I have a New Years Resolution for you: If you're a fan of my blog, and I've ever made you say, "Wow, I didn't know that was there! I need to check that out sometime!" make sometime sooner than later, and bring a friend! So many of the things I post about are off the beaten path and are in danger of closing. If Lone Elk Park had really closed, I wouldn't have had a leg to stand on in protest, since I hadn't used the park in years. I promise to visit more if you will!