We visited the
World Bird Sanctuary
at Lone Elk Park a couple weeks ago and my how they have grown! I spent a lot of time at Lone Elk in college, but hadn't been in more years than I care to admit. I couldn't believe how much more space the World Bird Sanctuary has these days!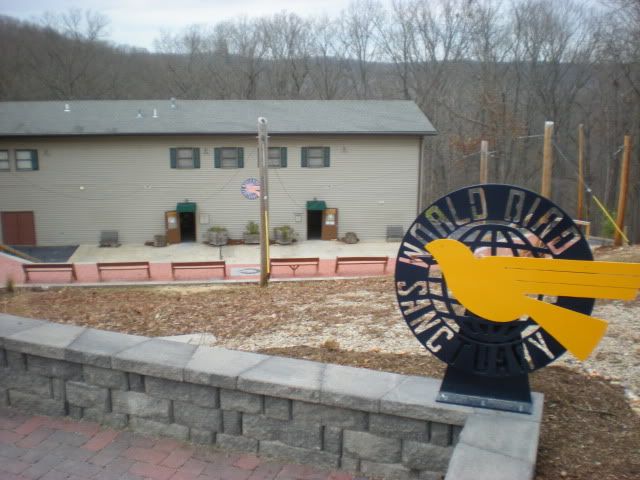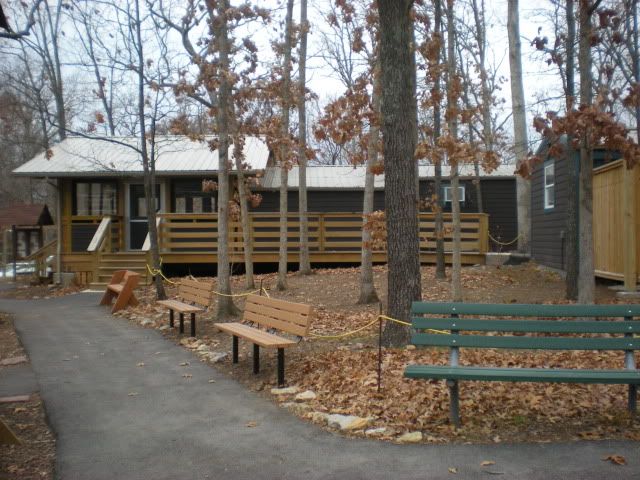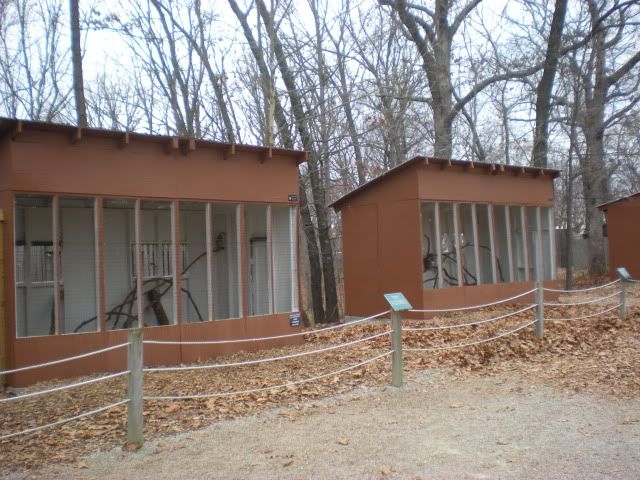 All these big flight cages seem to go on for miles. It seems like a large percentage of the outdoor projects were completed by Eagle Scouts, which is just fantastic. Most of the cages have a plaque with the name of the scout and the year it was completed.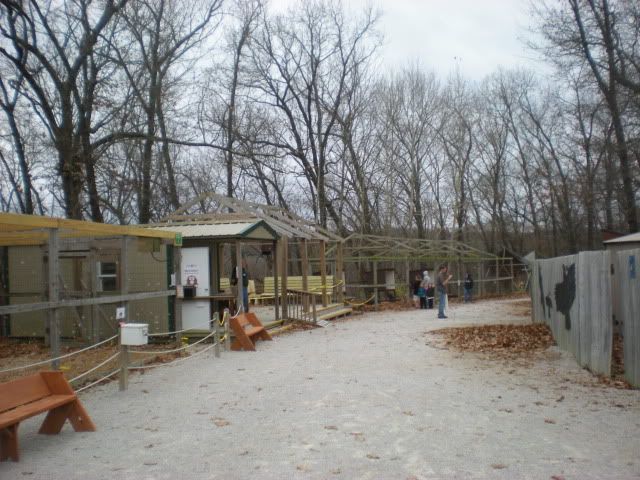 The World Bird Sanctuary was started by ornithologist William Crawford as the Raptor Rehabilitation and Propagation Project in 1977. Today it sits on 305 acres and includes nature trails, educational areas, bird watching areas with feeders, all those flight cages, and a big wildlife hospital.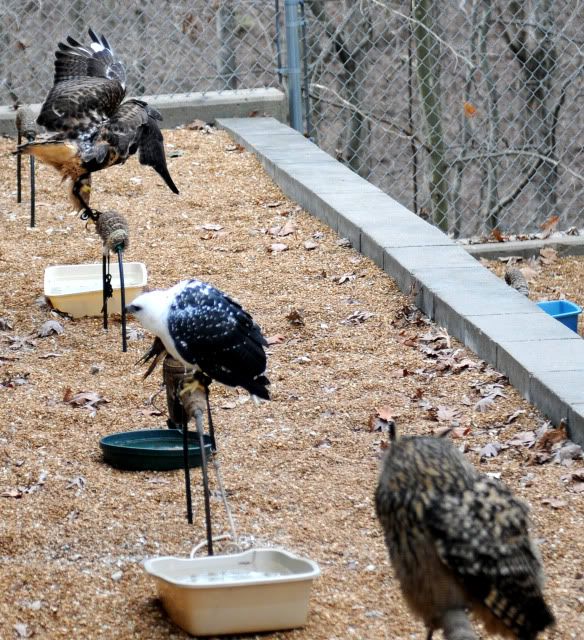 They also have a breeding program that has made great strides in bringing barn owls and peregrine falcons back from the brink of extinction, and have worked with other groups to reintroduce Andean Condors, bald eagles, golden eagles, and Harris hawks.

Many of the animals you'll see in the weathering area are birds that were raised in captivity or were brought to the WBS with injuries that prevent them from being released into the wild. Wild raptors spend 90% of their day perching in trees or on other objects and the weathering area lets them do that. They are tethered with soft leather for their protection. As you can see, they have room to move around.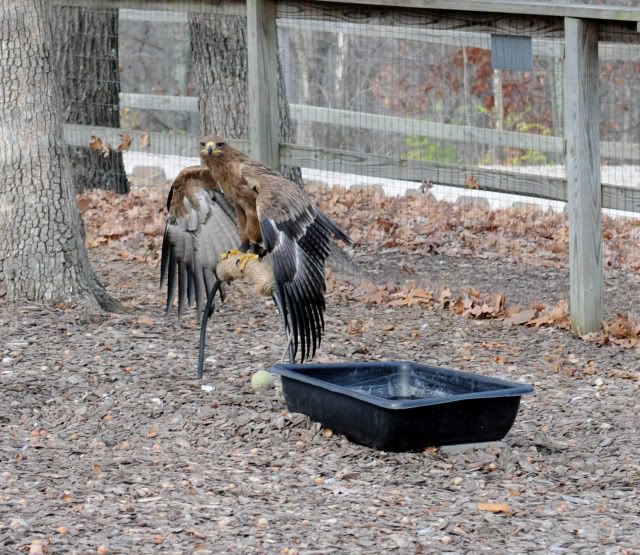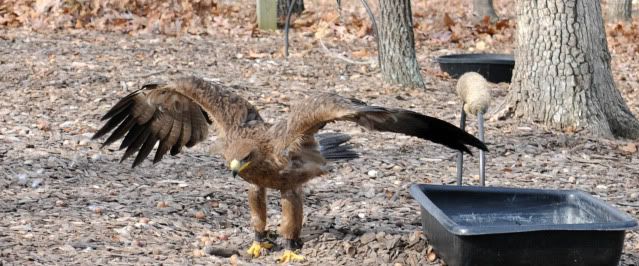 This little guy is my favorite. His name is Sirocco, and he's a Peregrine Falcon who broke both his wings when he flew into a fence. He can fly again thanks to rehab, but not well enough to be released into the wild. His neighbor is another Peregrine who is retired from the Air Force bird abatement program.
Francis brought what I like to call the paparazzi camera, so now I am just going to show you awesome photos. Next week's entry on Lone Elk Park will be awesome pictures of elk.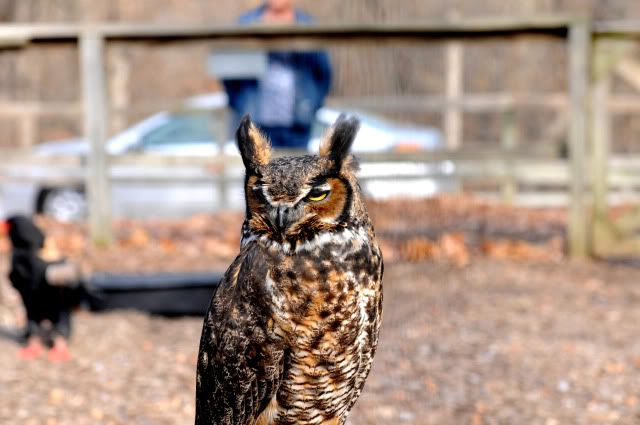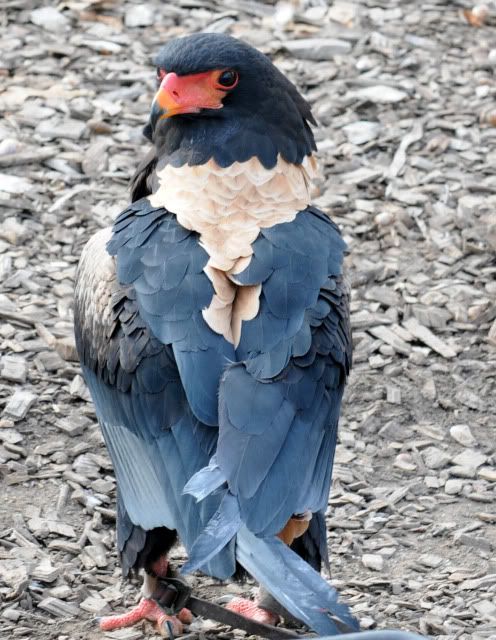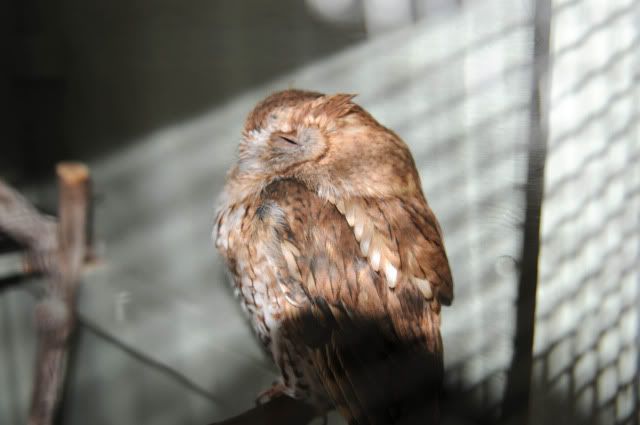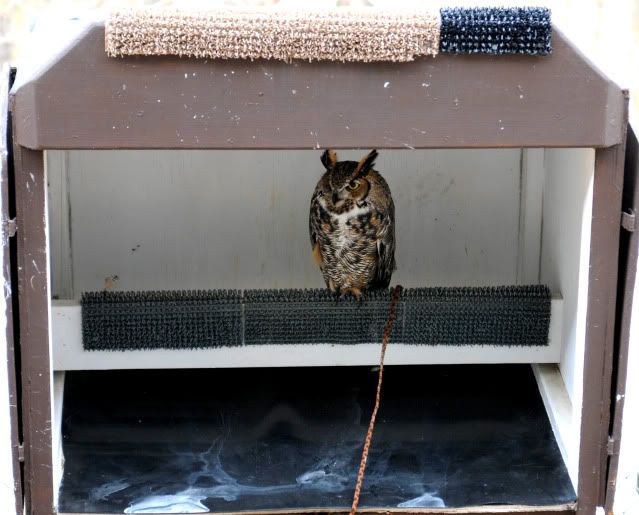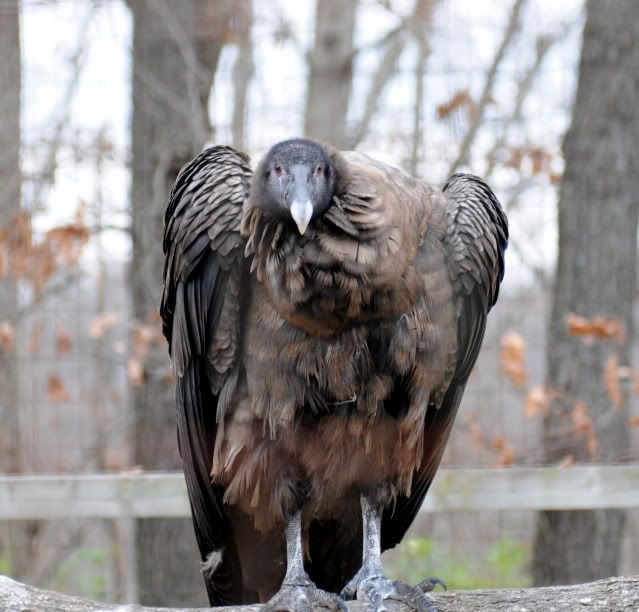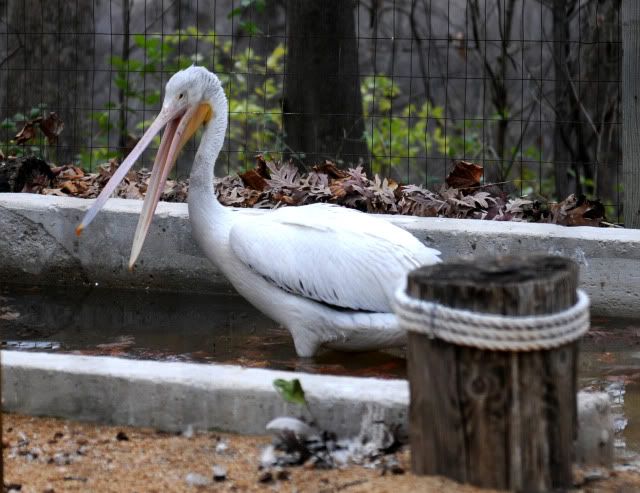 And finally, a little Action Cam! from our friends the Polish Chickens:
The World Bird Sanctuary is open from 8am - 5pm every day but Thanksgiving and Christmas Day. Admission is free but donations are suggested. There are donation boxes all over the property. To get to Lone Elk Park and the World Bird Sanctuary, the best thing to do is get off I-44 at the 141 exit and follow the brown park signs.