Over on the Facebook page, I promised new content tonight if people would vote for my picture in the
Funjet to a Fairy Tale Adventure
contest. Three winners get a trip to Disney World to compete in a scavenger hunt, and the winner of THAT gets to stay in the Cinderella's Castle suite for a night! You can't book the castle suite for any price, so how awesome would that be for the blog? If you have a Facebook account, vote for me on the contest link above! You can vote every day. I'm just sayin'.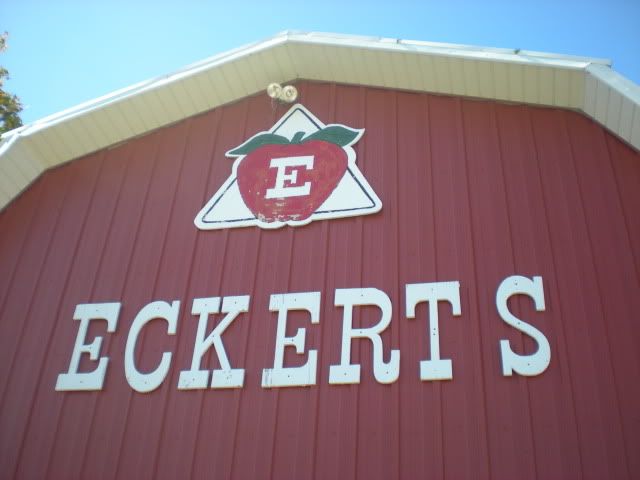 So here's your new blog post! Francis, Keith, Courtney and I went to
Eckerts Fun Farm
in Millstadt, IL this past weekend. There are three Eckerts locations in Illinois, but Millstadt is the only one I've ever been to. I think Belleville has the biggest store, but Millstadt has the most activities.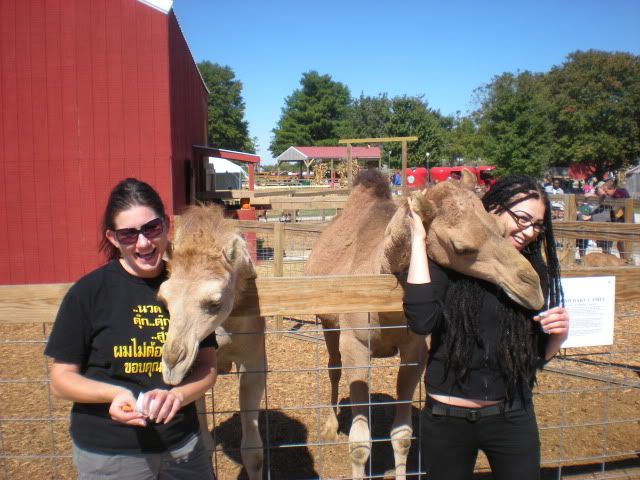 Mainly, we fed animals. Those camels will sneak up on you when they see carrots. Also, they like dreadlocks.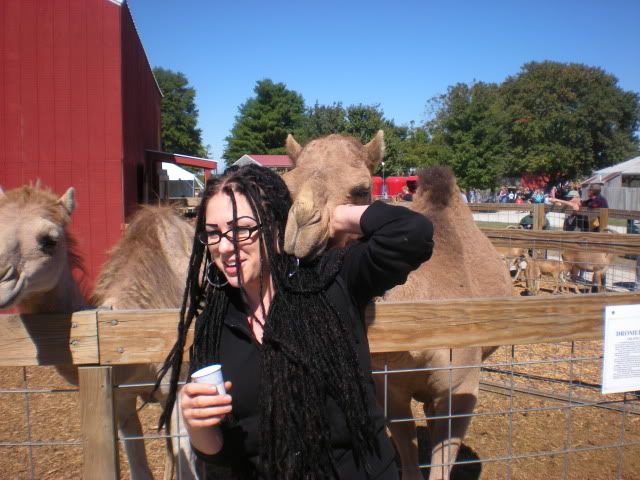 AND you can ride a camel for $5!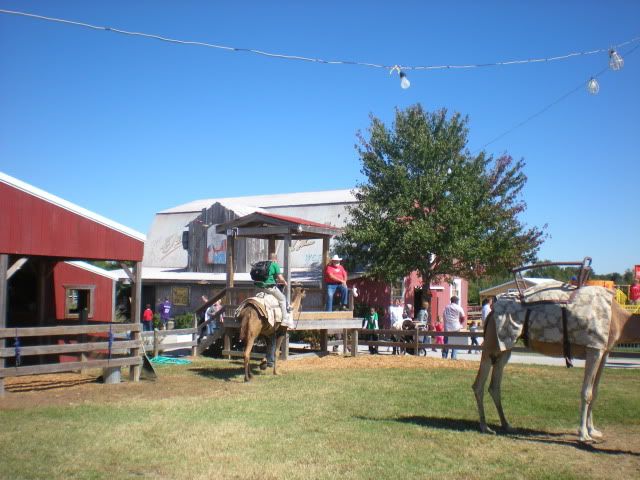 They also have very friendly antelope.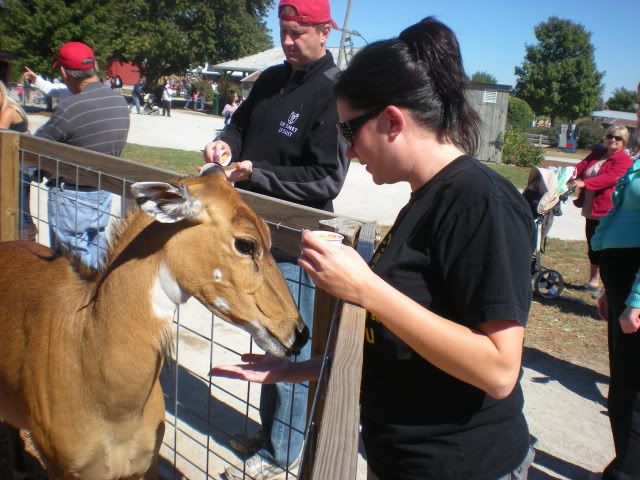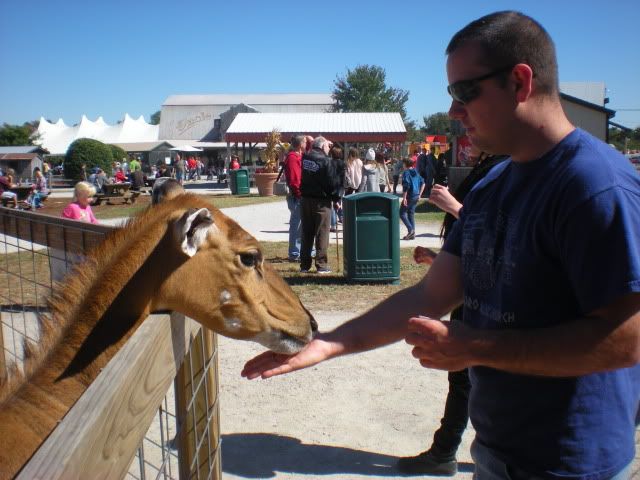 ... and goats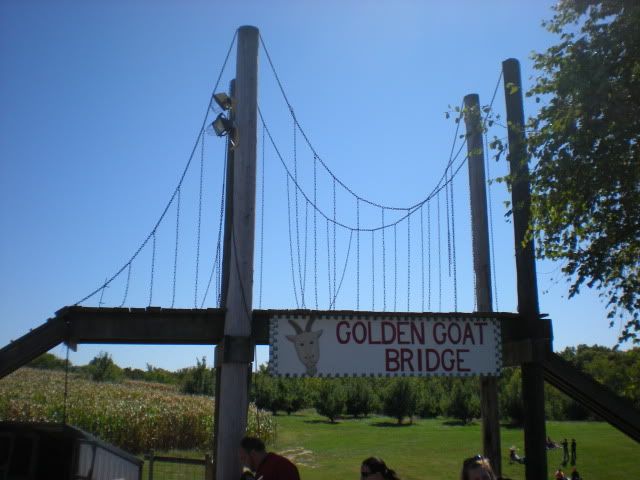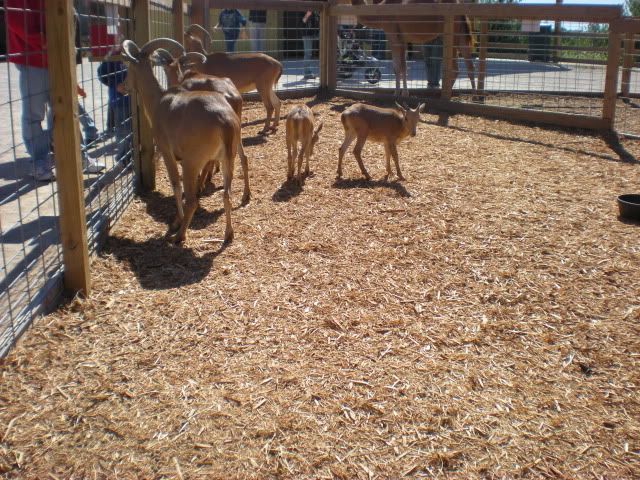 ... a giant parakeet cage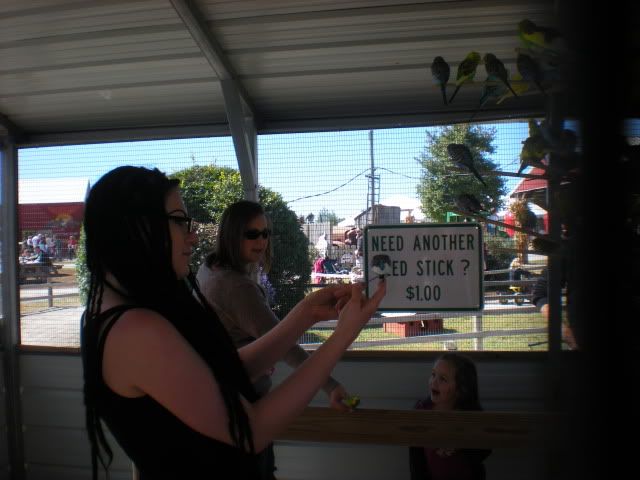 ...a happy cockatoo that likes to doze in the sun and get pets.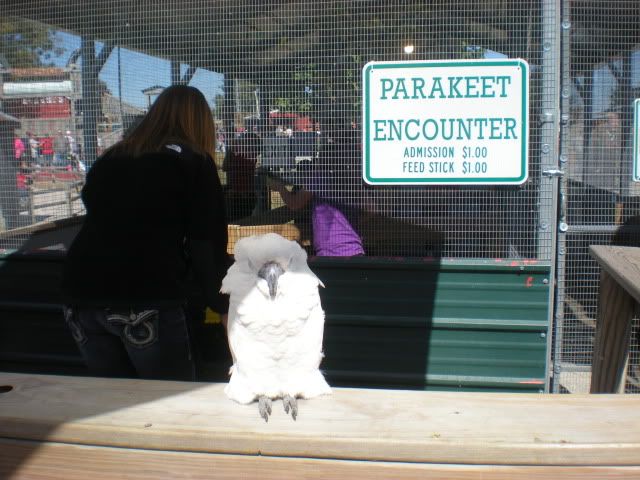 But the best of all is the pig races. It has been awhile since we've had some Action Cam!
The animals are just the beginning, though. There are rides, a corn maze, giant Jumping Pillow, and a 70' underground slide.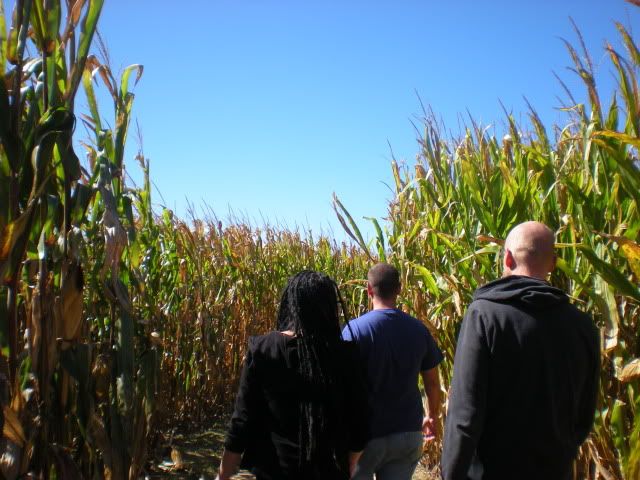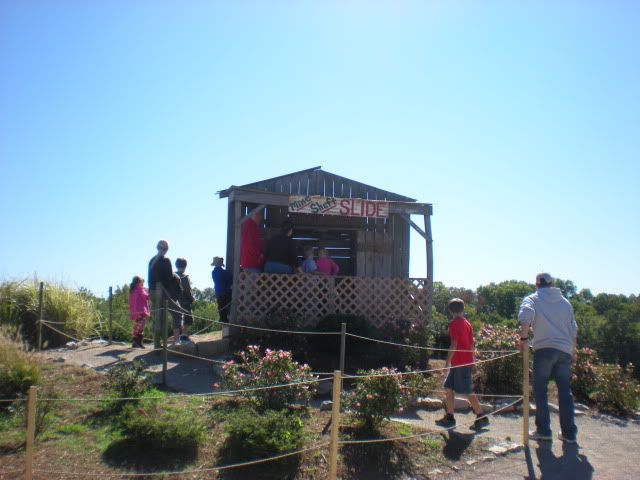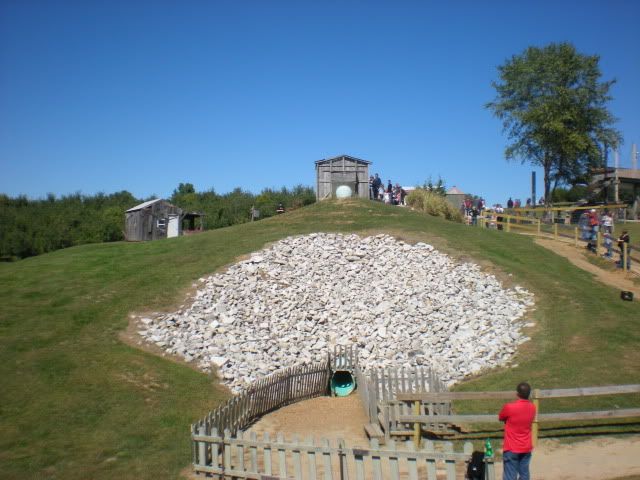 Over at Lookout from Apple Mountain, you can see the orchards and the campfire sites. I think the campfire sites go with the Haunted Hayrides, which are available in September and October.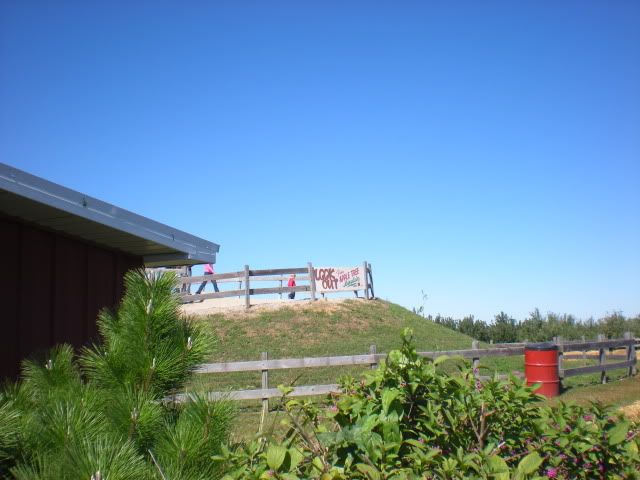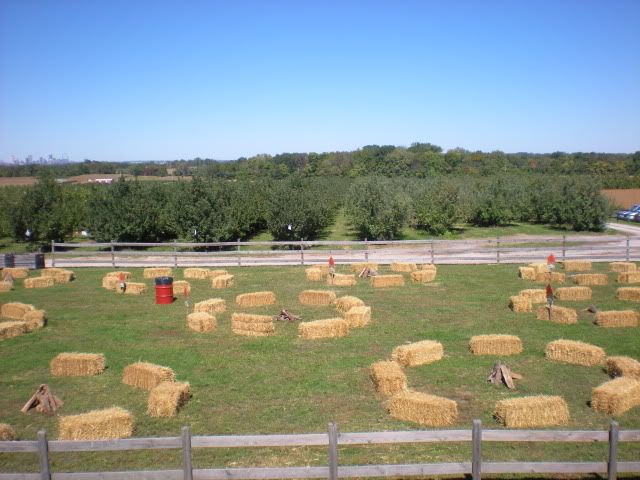 The Lookout also has a great view of the Jack O'Lobber, aka PUMPKIN CANNON!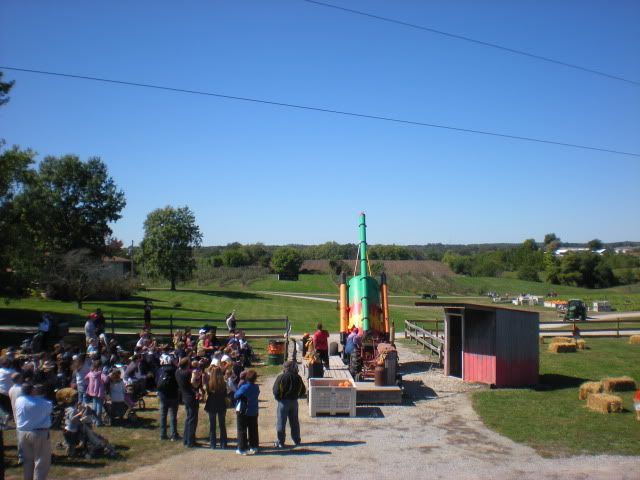 Eckerts is also full of food, food, and more food, from the Country Store to the funnel cakes, corn dogs, ice cream, brats, kettle corn, and more. Not to mention the whole reason you go to Eckerts, to pick your own apples, peaches, and pumpkins. This past weekend they were picking red and golden delcious apples, and pumpkin picking had just started. If, like us, you are too worn out from all the activity and food to go pick your own, you can buy apples and pumpkins at the Country Store, along with every kind of jarred preserve you can imagine (except green tomato chow chow, but they have the cabbage variety). All the details for the three Eckerts Farms can be found on their website! If four adults can wear themselves out playing, just imagine how much fun your kids will have!