I mentioned a couple weeks ago that LEGOLAND reminded me a little of Madame Tussauds, which reminded me that I never posted my visit to Madame Tussauds in Bangkok! If you've been reading the blog for awhile, you know I love wax museums, but this was the first time I'd ever been to a Madame Tussauds. I also learned in the course of research today that LEGOLAND and Madame Tussauds are both owned by Merlin Entertainments, which explains the similar layout.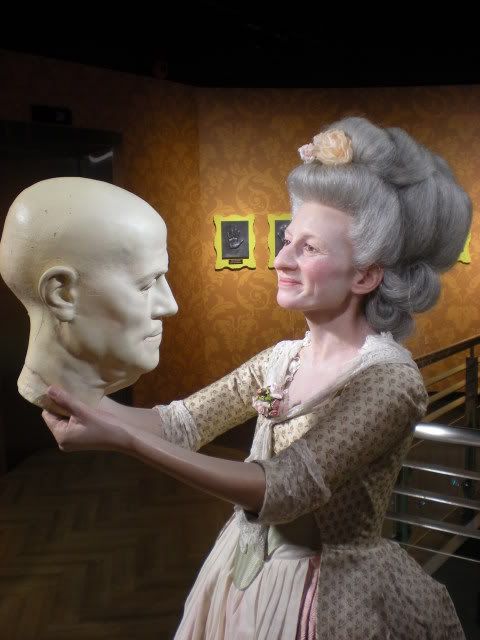 Madame Marie Tussaud, born Anna Maria Grosholtz, learned the art of wax modeling from a physician named Dr. Philippe Curtius, and inherited his collection of wax figures when he died. She traveled around Europe in the early 1800s exhibiting her collection, finally settling in London and opening a museum in 1835. A few of her original wax figures still exist at the museum in London, including a "self portrait" from 1842. Most of the early figures were damaged either in the 1925 fire or the 1941 bombings, although the original casts survive. This is making me very itchy to visit London.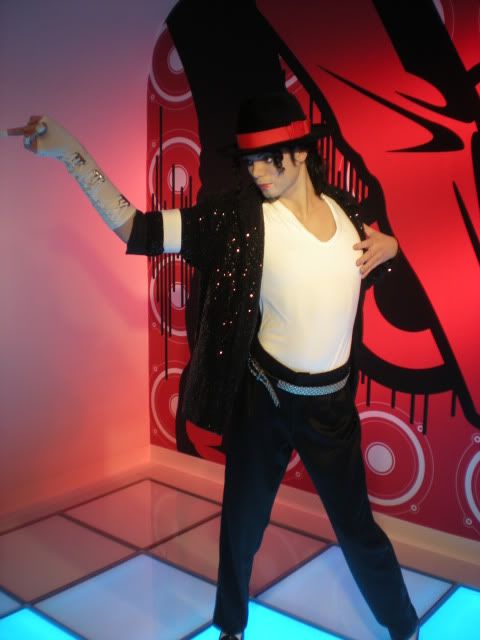 One thing I thought was pretty cool was that they had an area that described the whole process of making wax figures. All are made in London. The first step is a two hour sitting with the subject for measurements, hand casts, eye color matching, and hair sample. The subject poses on a revolving turntable for 180 photographs and up to 250 measurements! They also donate the costume for the wax figure.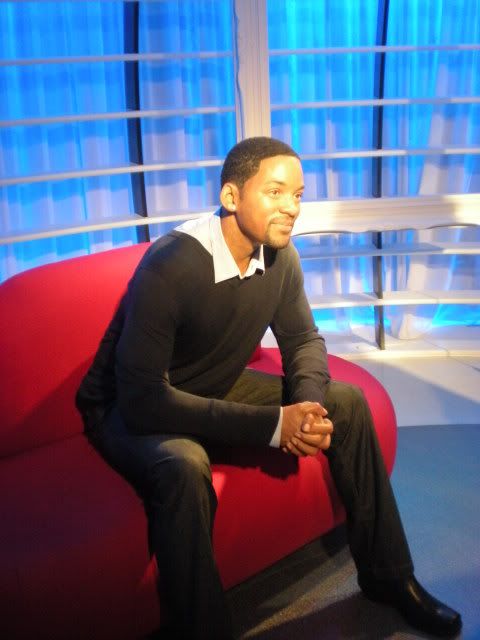 Only the head and hands are actually made of wax, a combination of beeswax and Japan wax. A clay model is made of the entire body, including the head, and then a plaster cast of the clay head is made, which is then filled with wax for the final head. The head and hands are made of wax, because it's more lifelike, but the rest of the body is hard plastic. It takes 170 hours to sculpt a figure. That's like a month of work at your 9-5 job.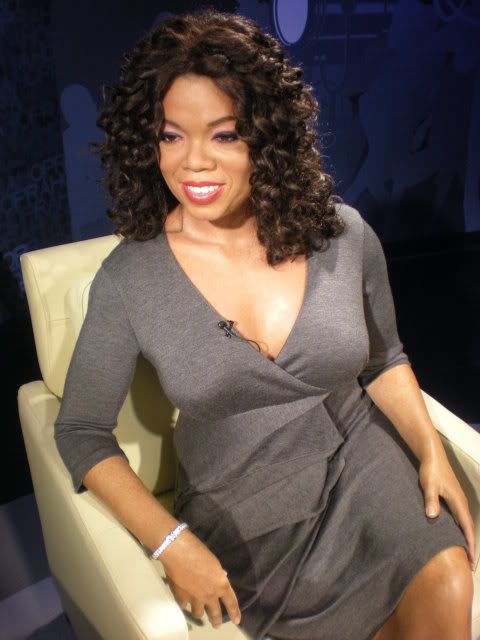 And that's just the body! It takes 140 hours to put the hair on! Each real human hair is inserted individually with a forked needle. Once that is done, it is washed, cut, and styled.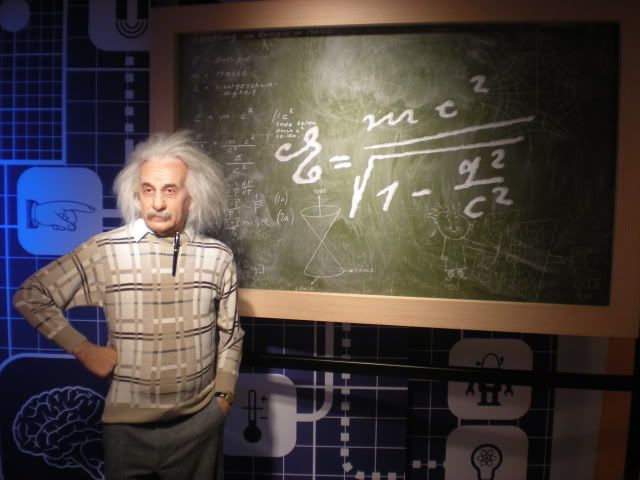 The eyes are not just any ol' glass eyes. Each one is individually made from acrylic resin and each tiny detail is replicated, right down to veining in the whites of the eyes using silk threads. The teeth are also made individually from acrylic, using a plaster cast of the subject's teeth whenever possible. It takes 15 hours to make the eyes and 30 hours for the teeth.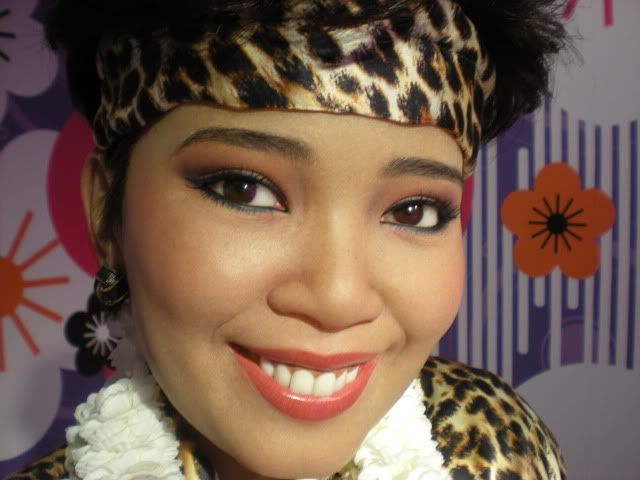 Fun Fact: A wax head weighs about the same as a real head - 4.5kg. An average wax figure weighs about 25kg. Yao Ming probably weighs more than that.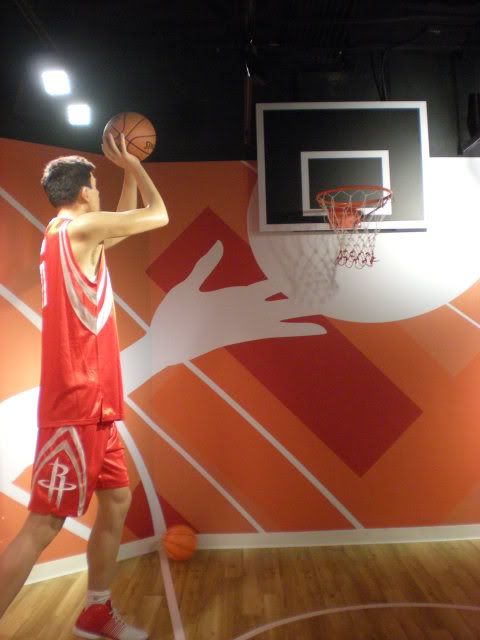 There are twelve permanent Madame Tussauds museums around the world, plus one temporary exhibit in Tokyo that will become permanent if it is popular. I gathered from our Bangkok visit that each museum has wax figures for famous people from that country, covering politics and government, science and medicine, pop culture, and sport.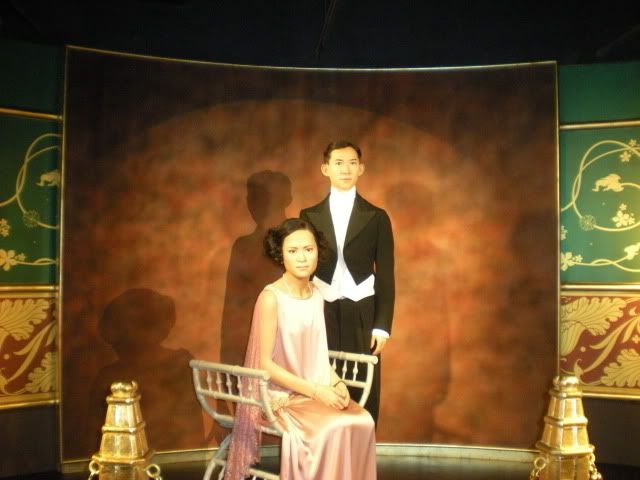 I'm waffling on posting this one. This is King Rama IX, the world's longest ruling head of state, and Queen Sirikit. I didn't know until after I took the picture that the ban on taking pictures of the King applies to wax figures. I'm sure there was a sign saying so, but as anyone who has been on a blogging trip with me can tell you, I'm usually too excited to read signs. In any case, if anyone is offended by this picture, leave a note and I will remove it without argument. If you want one of those 12 hour Wikipedia marathons, start with the entry for
Bhumibol Adulyadej
(Rama IX). Let me just tell you, the Thai version of that wiki is very different.
Next up is
Buddhadasa Bhikkhu
, a famous Thai "ascetic-philospher" who "sought to be able to explain Buddhist's teachings through other doctrines such as Zen, Tao, Hinduism, Christianity, Islam and Natural Science. Through such a methodology he came to adopt a religious world-view that rejected exclusionary religious identification." I quote from Wikipedia because nothing makes me feel more derpy than Buddhism, particularly Thai Buddhism.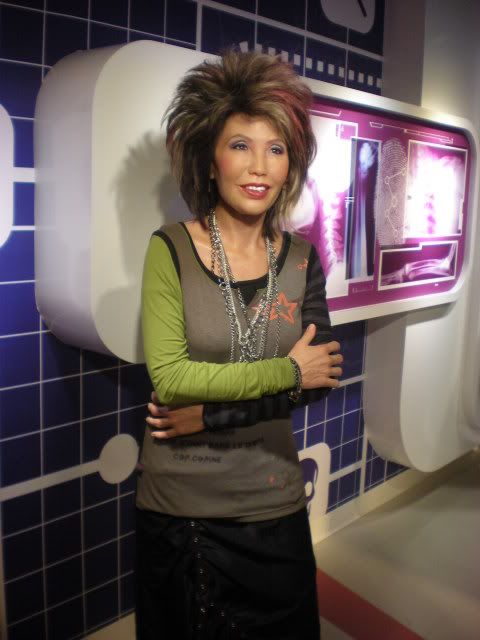 Here's one I can explain! This is Dr Porntip Rojanasunan, forensic pathologist and Director of the Central Institute of Forensic Science, Ministry of Justice, in Bangkok. She's very famous in Thailand, not only for her human rights work and clashes with police, but also for her fashionable wardrobe and punk rock hair. She says the first magazine she subscribed to was
Glamour
, and the second was
National Geographic
. National Geographic did a documentary on her called
Crime Scene Bangkok
, which you can watch on Youtube by clicking that link. Her autobiography is currently being translated for publication in English. I can't wait!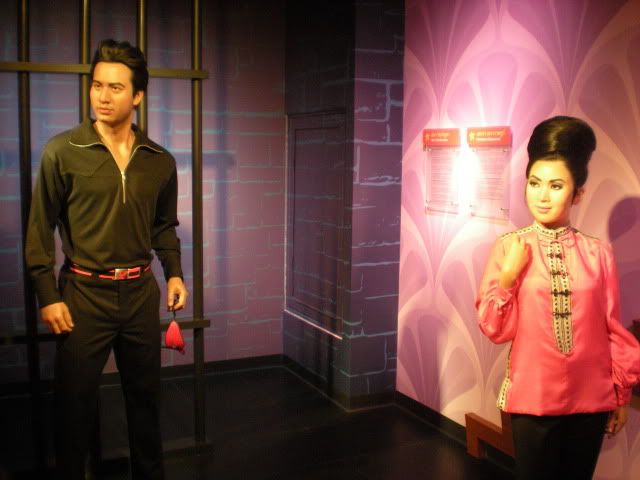 I can't leave these two out. This is Mitr Chaibancha and Petchara Chaowarat, who made many, many films in the 1960s. Mitr starred in up to 50 movies a year at one point, and Petchara made around 300 films in the 60s and 70s. They starred in many movies together and were wildly popular. Mitr died filming a helicopter stunt in 1970, and tens of thousands of people attempted to attend his cremation at the Buddhist temple.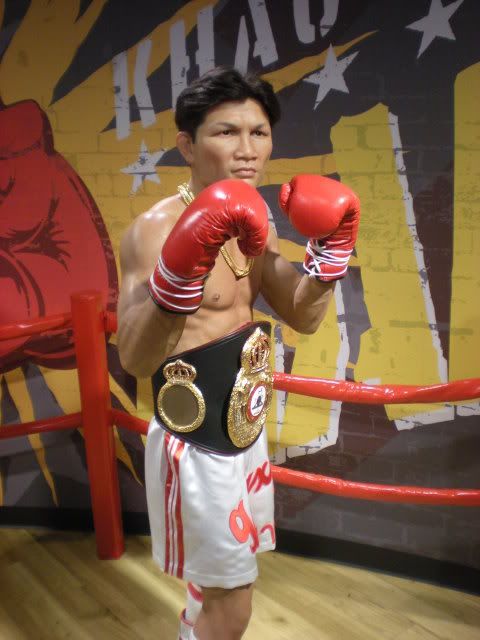 Next, we have
Khaosai Galaxy
, a former Muay Thai boxer and the WBA Super Flyweight Champion from 1984 until his retirement in 1992. He defended his title 19 times, and won 16 of those by knockout.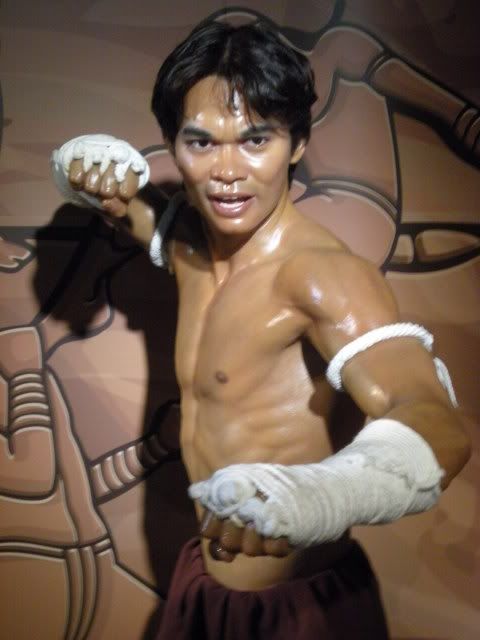 And finally, one who I want to say is known to Western audiences, but is probably just known to fans of martial arts movies, Tony Jaa. He's a Thai stuntman turned actor who does all his own stunts, no CGI or wirework. You can see a scene from his movie Ong-Bak:The Thai Warrior
at this link
.
Should you find yourself in Bangkok, Madame Tussauds is located on the 6th floor of Siam Discovery, at the Siam Skytrain station. Siam Discovery is also home to the only Habitat store in Asia, the only Diesel store in Thailand, and an Outback Steakhouse.
Also, one more reminder, if you have Facebook and are reading this on Wednesday 10/12:
Vote for me in the Funjet to a Fairy Tale contest!
I promise to blog about it! We're down to the final hours!