Francis
is back! Last week we went to check out Jurassic Dark, which is part of the
DinoQuest
exhibit at Missouri Botanical Garden.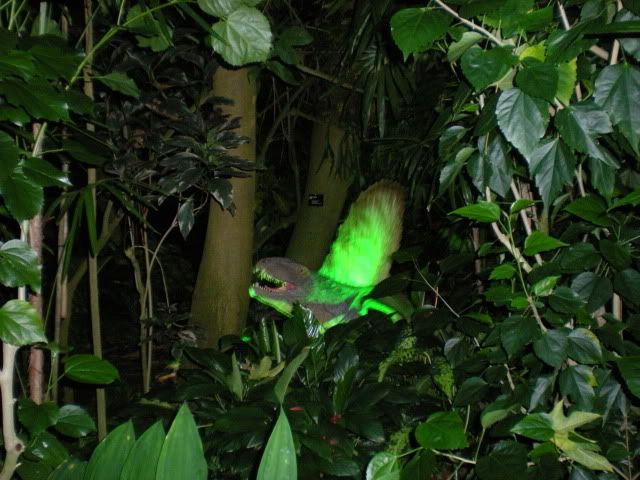 Most of the dinosaurs are in the Climatron. I recommend a flashlight (for sale in the gift shop for $1) if you actually want to read the tags on anything.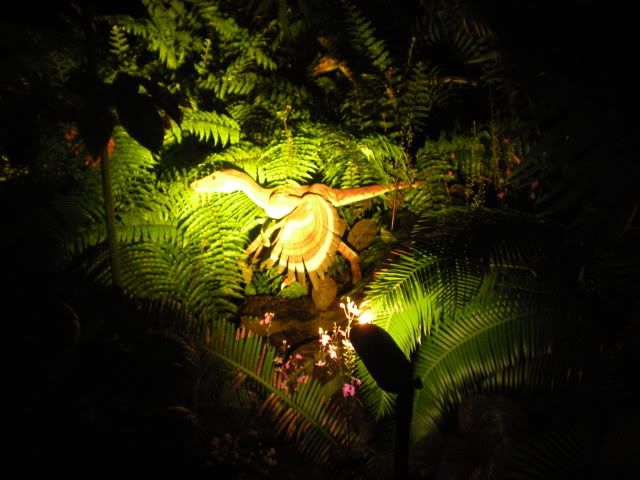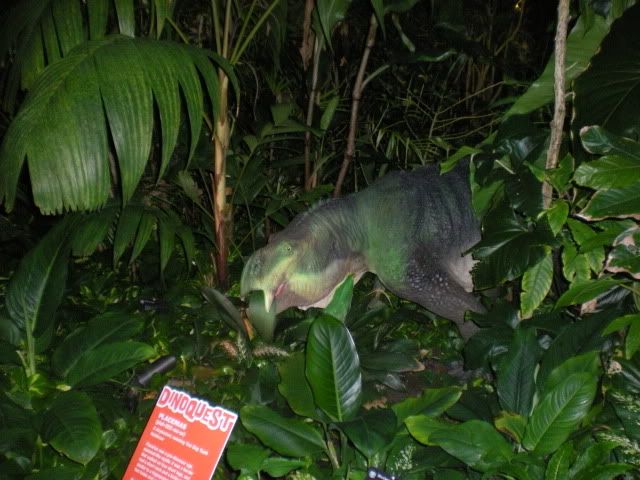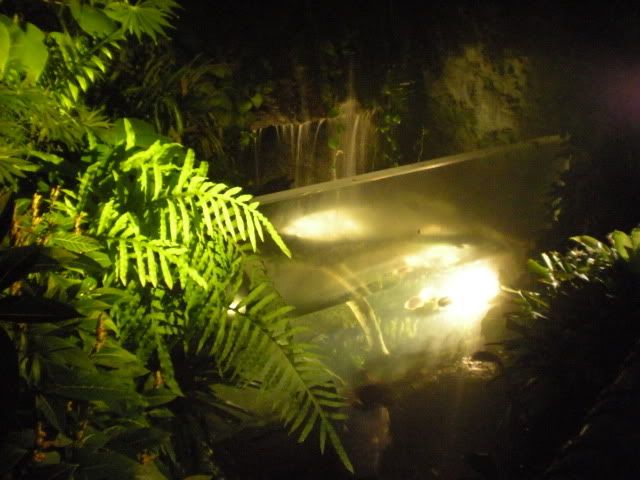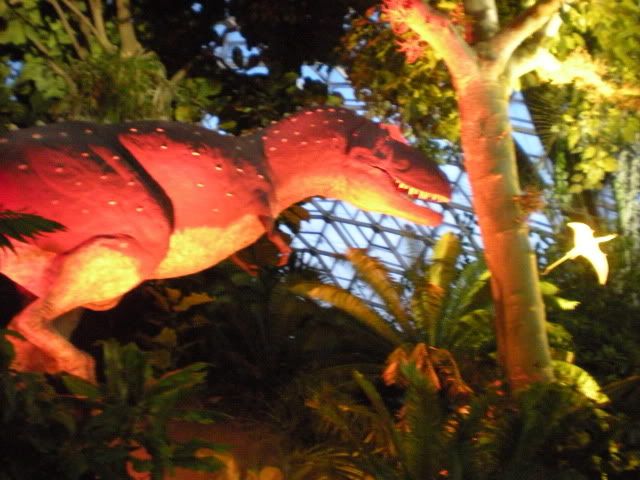 Over in the Brookings Interpretive Center, there are some really fun green screen activities for kids. My pictures didn't turn out, but at one they can dress up in a dinosaur costume and the TV above the green screen makes it look like they are in the jungle. On the other, they can dig for fossils, and the TV makes it look like they are at an archeological site. Pretty cool!
That is one of the incubators from the movie Jurassic Park!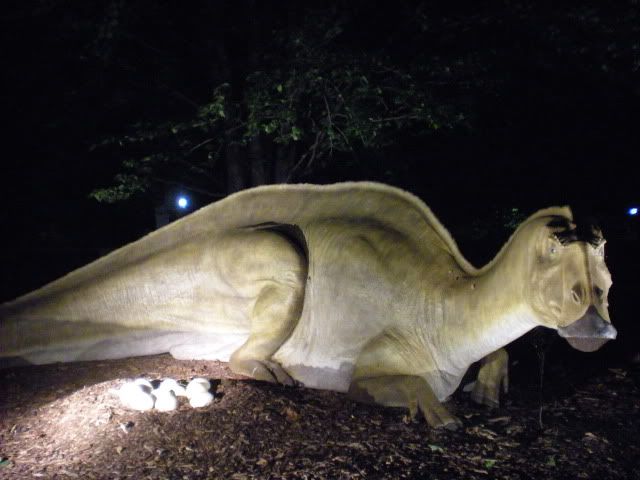 DinoQuest runs through October 3, but this Thursday, September 29, is the last chance to check out Jurassic Dark! Admission is $9.