Last weekend we went back to Hannibal, one of my favorite small towns in Missouri. We did a lot of the same stuff Keith and I did last year (
here
and
here
), but we also found some new stuff.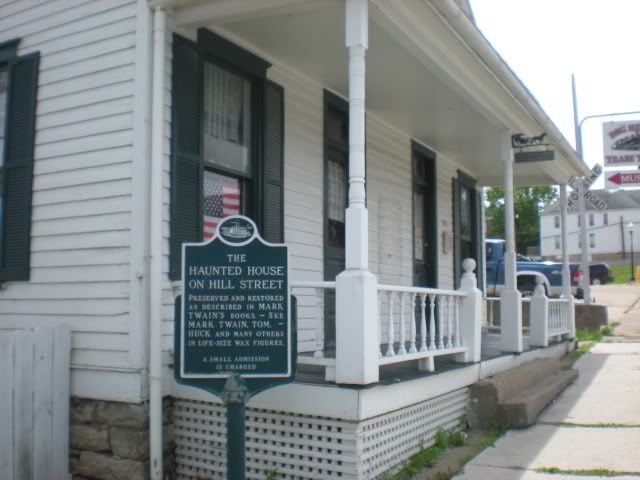 First and foremost, remember the Haunted House on Hill Street? It has a wax museum and haunted house inside, and it is
FOR SALE
! I'm not ready to live the dream yet, but you can, for only $89,900. Seriously, it comes with the wax figures and everything.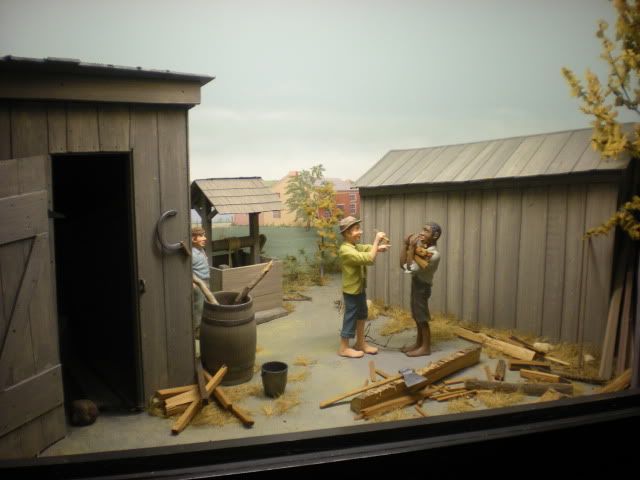 Next stop, the Tom Sawyer Diorama, which is a series of 16 dioramas in the back room of a shop on Main Street. This was my first stop in here, and they are really neat! Everything in every diorama was hand carved by Art Sieving.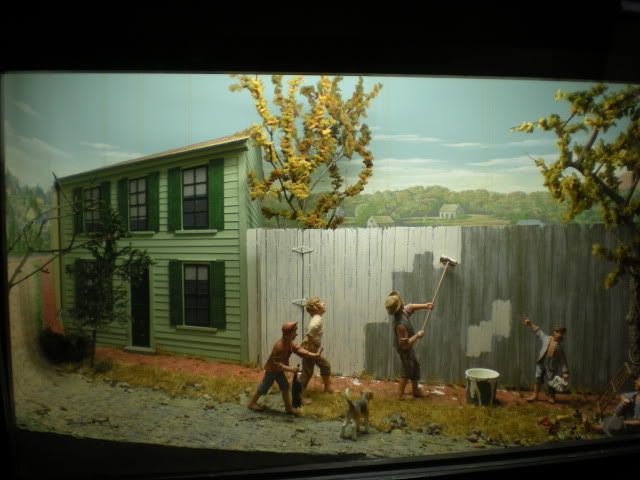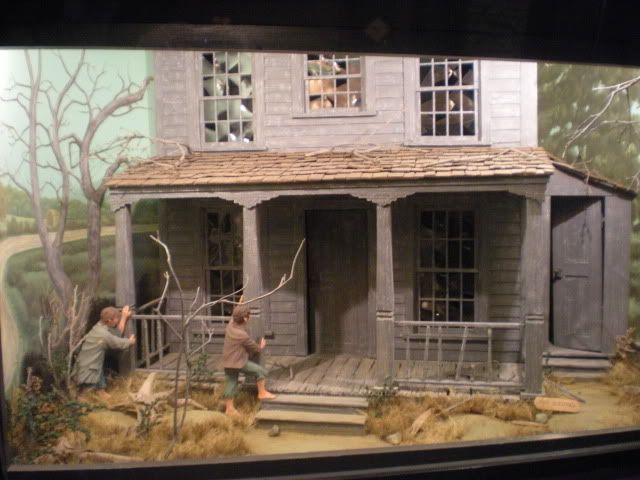 From the results I'm getting on Google, it seems like a lot of different businesses have been in the front half of the building. If anyone knows who takes care of the exhibit or how it is passed along, I would be very interested to hear.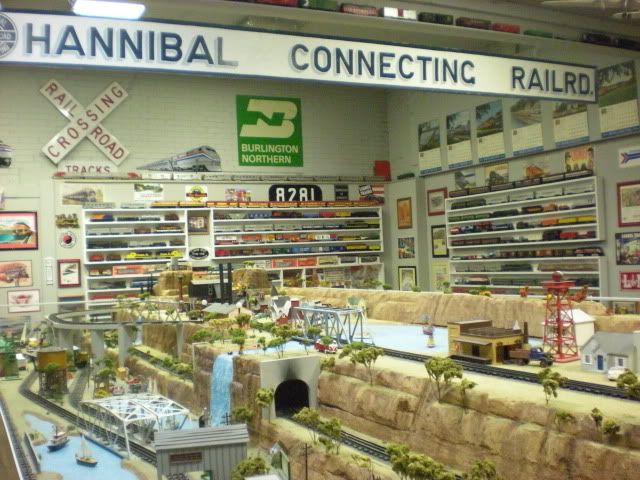 Next stop: Big River Train Town Museum! If you ever had a model train set when you were a kid and dreamed of turning it into one of those elaborate dioramas, this is the place for you. Their setup is incredible.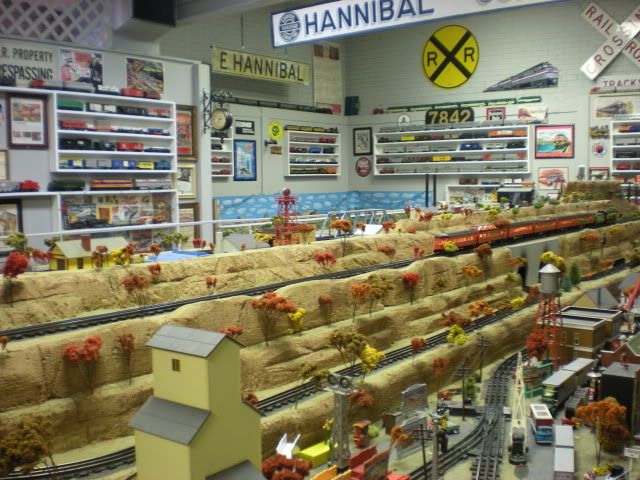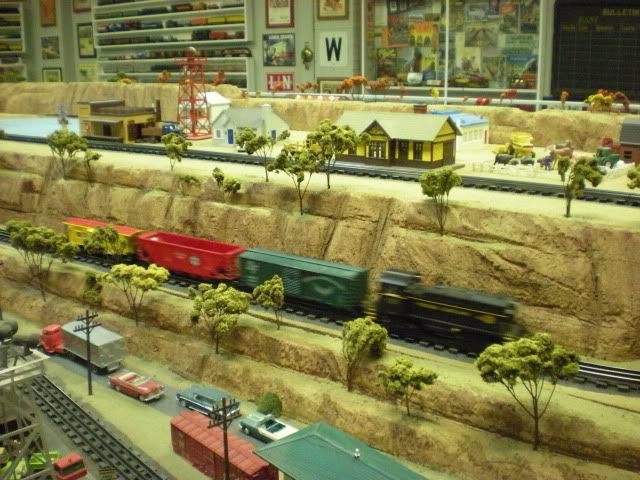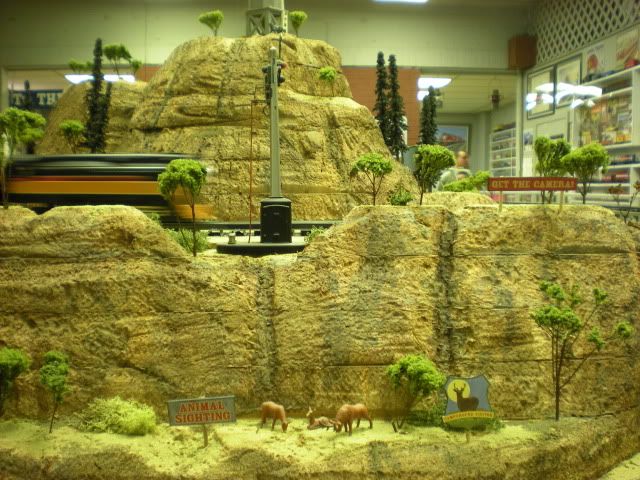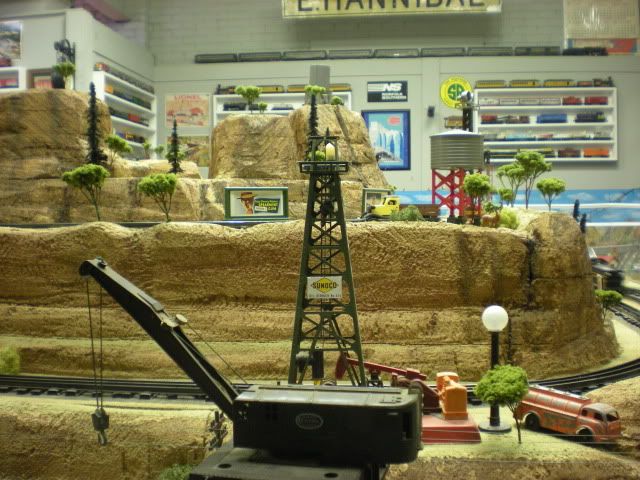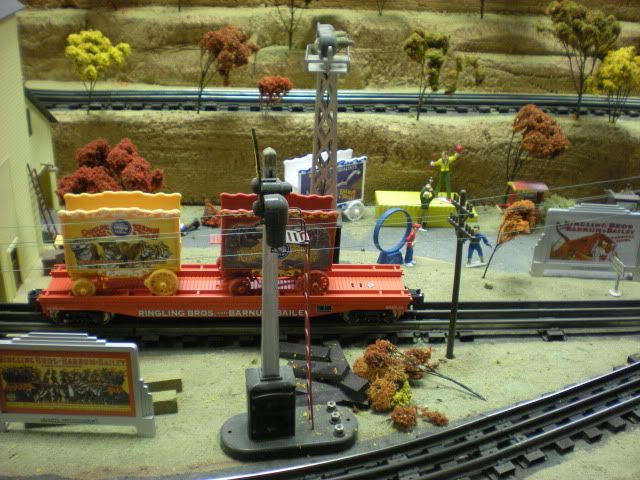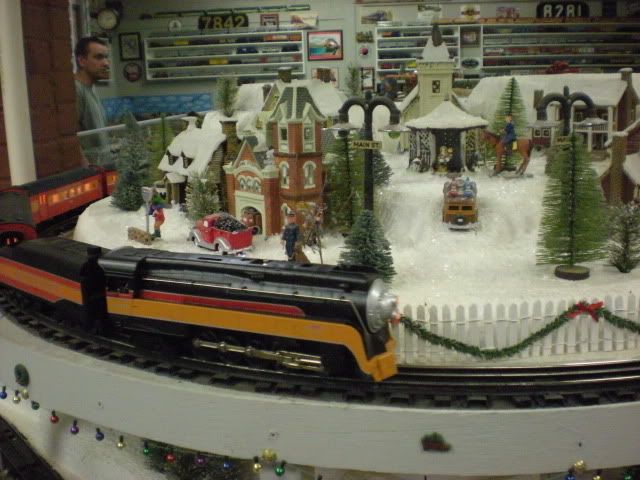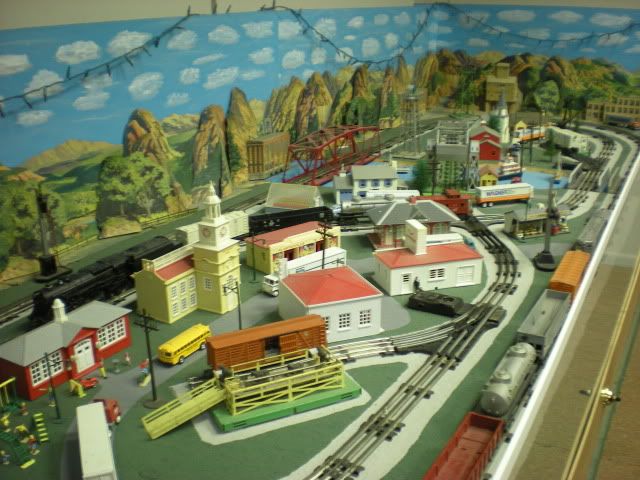 Before we leave Train Town, some ACTION CAAAAAAAAM! This is the shorter video. You can see a longer one that features almost all of the main trains on my
YouTube channel
.
Last stop, Lover's Leap. We were scouting for
Hannibal Cannibal
, the 10K road race Keith wants all of us to do next July. 10K doesn't sound like much, but I've seen pictures from past races of "Puke Here" signs, and that hill up to Lover's Leap is killer. It seems like your car will barely make it.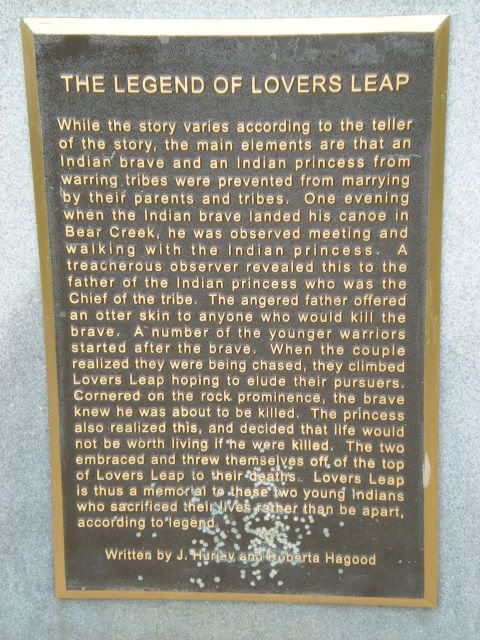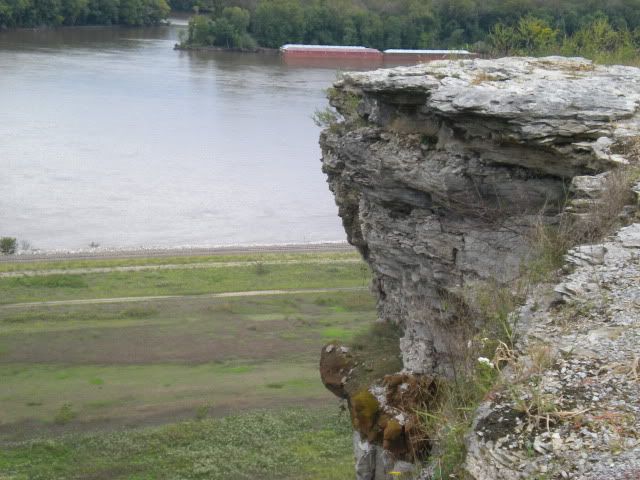 The view from up here is amazing! And there are picnic tables if you want to have a picnic in this romantic-slash-tragic spot.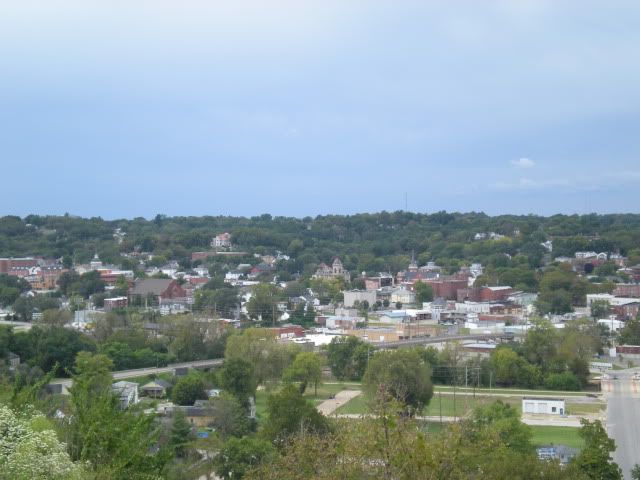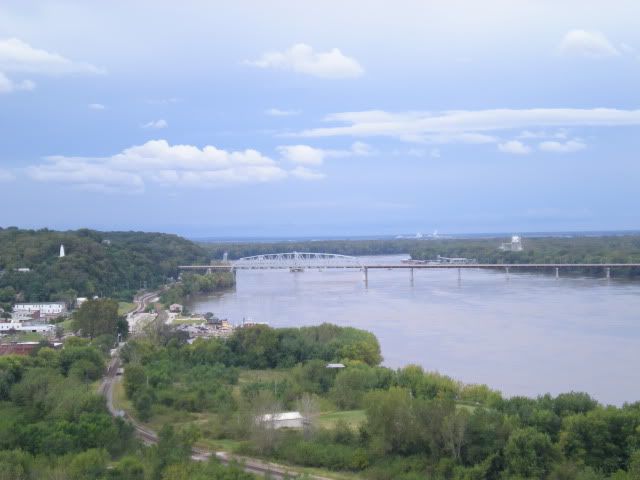 So there you have it. Next year: Hannibal Cannibal. Maybe.