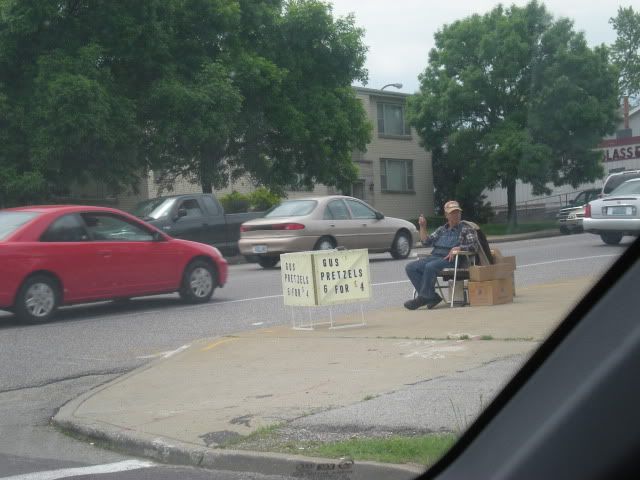 When I was a kid we would always beg my Aunt Carole to stop for pretzels and she always said, "Do you see a sink anywhere around that man? We do not buy food off the street!"
I hate to defame the pretzel man, but that's one of my favorite stories. I'm sure there's a bottle of Purel in one of those boxes.
This was taken at the corner of River Des Peres and Gravois on a Sunday afternoon. You can also buy
Gus' Pretzels
at their store, where I'm sure they have a sink.