St Louisans are used to seeing the Gateway Arch all the time so they may question its inclusion in this blog. "Everyone knows about the Arch!" you're saying. So when was the last time you went? 5 years ago? 10? Kindergarten?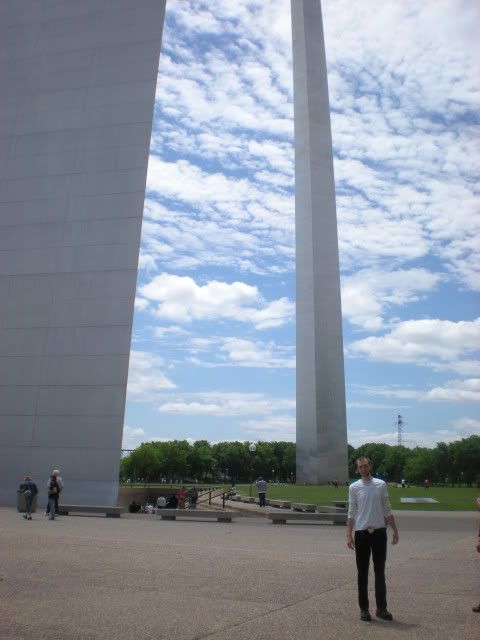 Jesse, for scale
Look at it from an out-of-towner's perspective: there's a 630' tall (and equally wide) stainless steel Arch in our town, and you can ride in a tiny capsule to the top. That's pretty weird.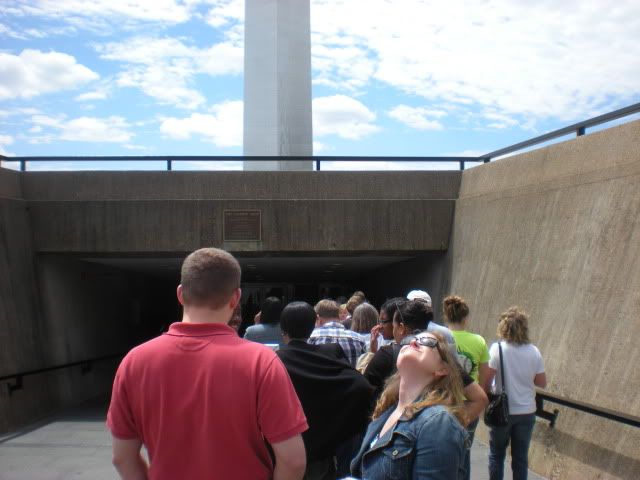 AND! There are animatronics! and taxidermy!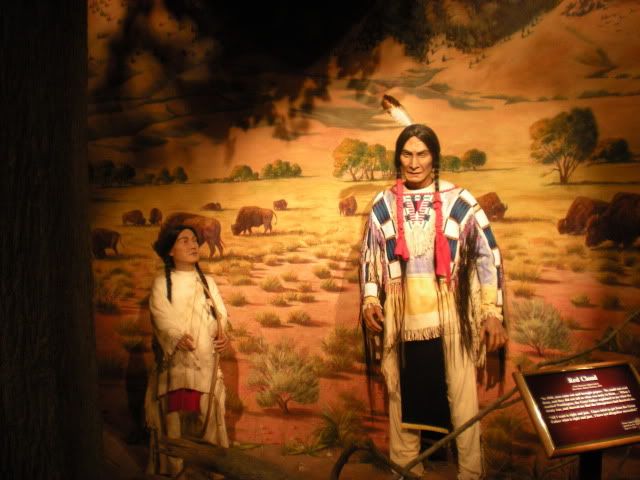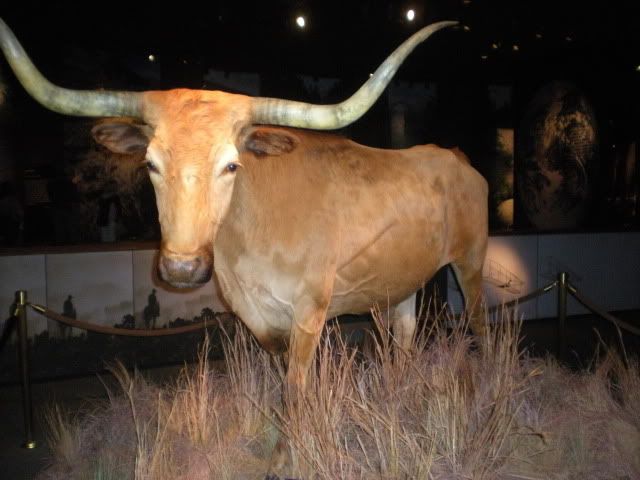 No? How about the
Arch Effect
? I screen capped this radar image last week!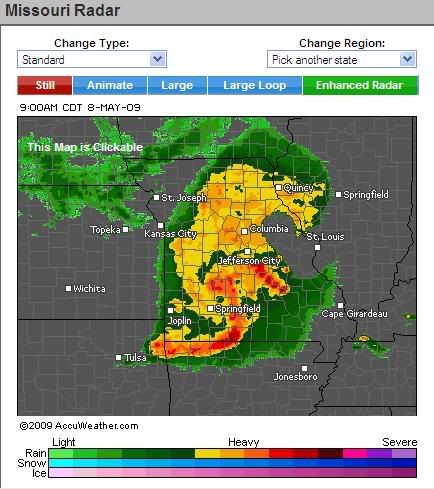 The museum under the Arch is free, and the ride to the observation platform is $10. There is also a movie about the building of the Arch called
Monument to the Dream
, and the "new" (built within the last decade, I think) giant screen Odyssey Theater, which shows a movie about Lewis and Clark. I'll be honest, while I have been to the Arch more than most people I know, I have not yet been to the Odyssey Theater and I haven't seen Monument to a Dream since grade school.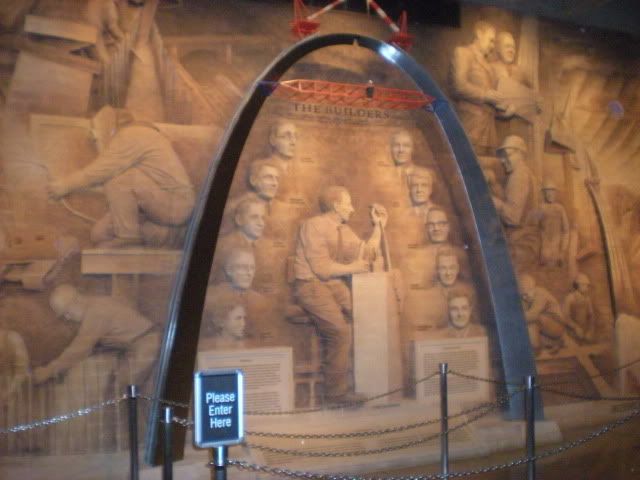 The ride to the top might be a little hair-raising for the claustrophobic, but it only takes about 4 minutes. The engineering of the elevator is ingenious. It has to move diagonally, so it adjusts a bit at a time as you ascend, otherwise you would be nearly upside down at the top. You can
read more here
about the construction of the Arch.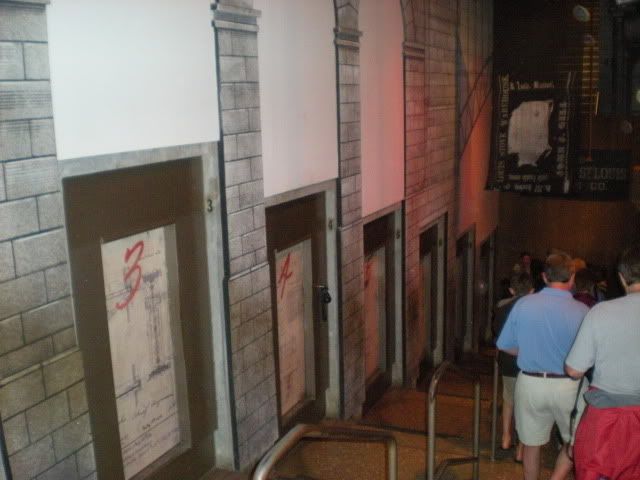 You're not supposed to take pictures while loading, but this is for ... science. Yeah, that's the ticket. As you can see, the capsule seats 5 but it's a tight fit for two 6'4" guys and two 5'7"+ girls.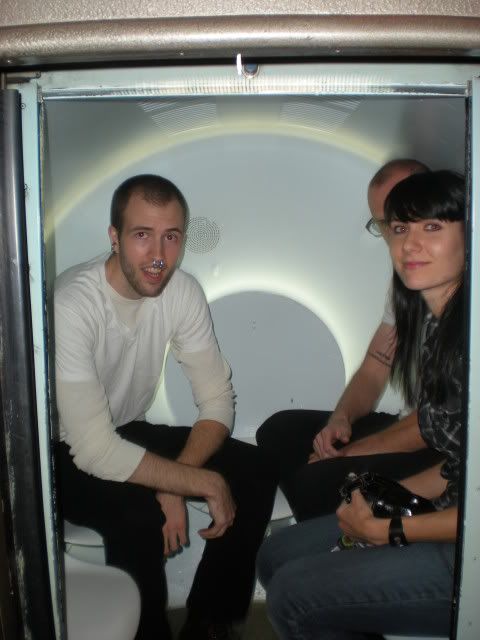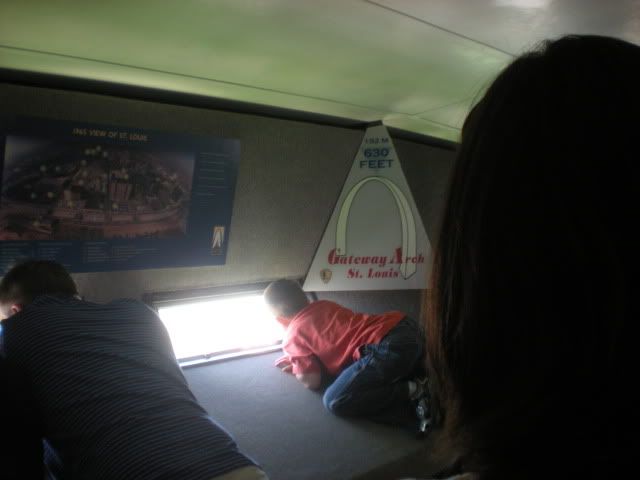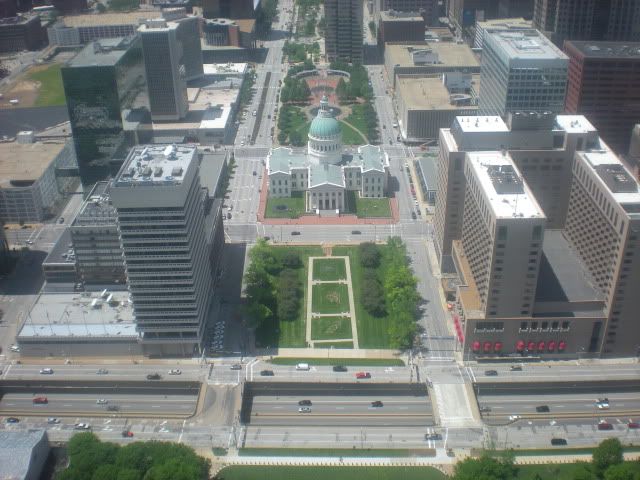 View of the Old Courthouse from the top.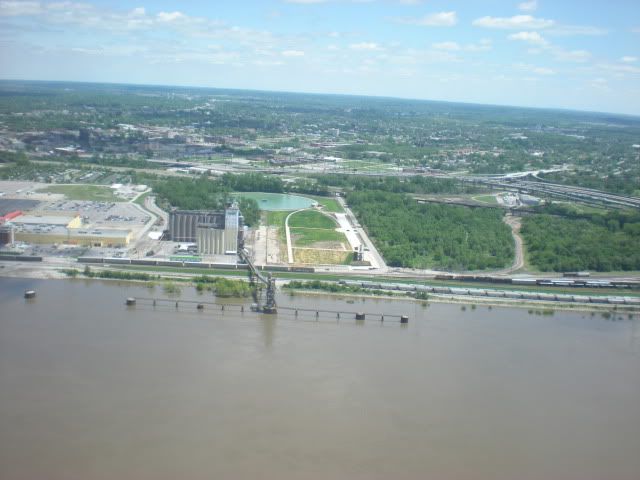 View of Illinois from the other side.
A relatively new addition to the Arch is the Levee Mercantile, an old-fashioned general store. You can buy homespun blankets, toys, games, books, handmade soaps, plus candy, sausage, and cheese curds. The dill cheese curds are my favorite reason to go to the Arch. Across the way is the Museum Store, where you can get all your Arch souvenirs, plus bison jerky.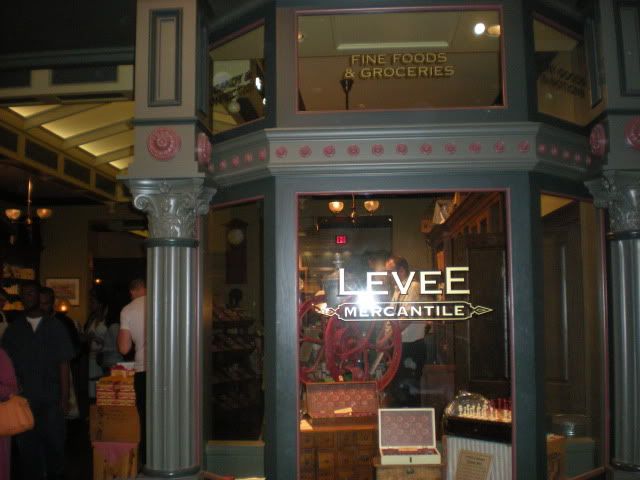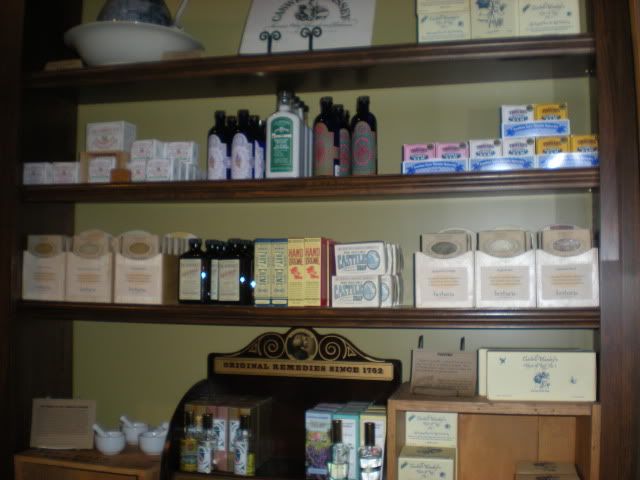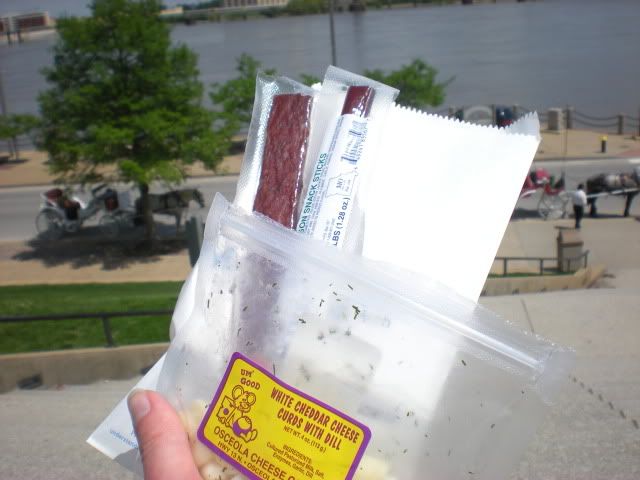 The Mississippi was way up last weekend. The Lewis and Clark Statue says, "Goodbye, cruel world!"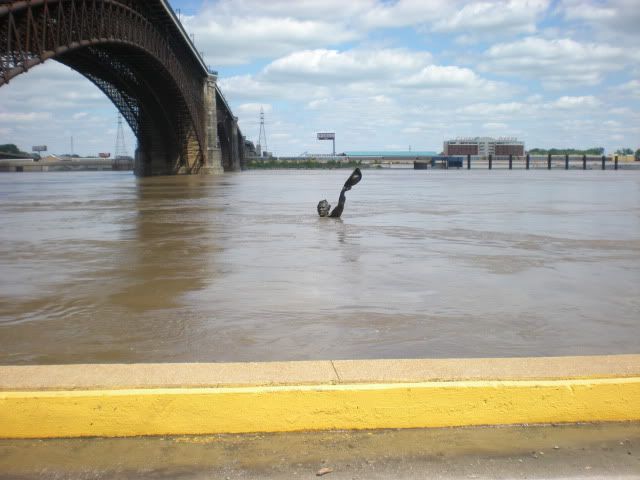 This is what it looks like when the river is at its normal level: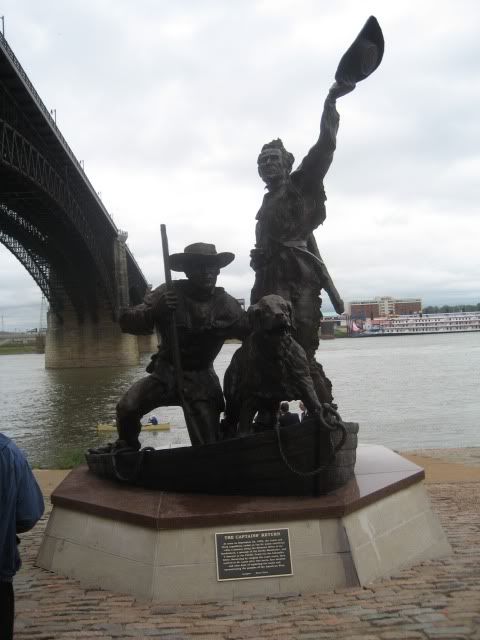 That's all for this week! Lots of big plans for the summer, so keep checking back! The one year anniversary of Craves, Caves, & Graves was a couple weeks ago, and I want to thank everyone for all their suggestions. Keep 'em coming! Also, I know this website is not very conducive to commenting, and I'm working on that. In the next month or so we'll be migrating to a new, more user-friendly site, as soon as I learn how to do that.