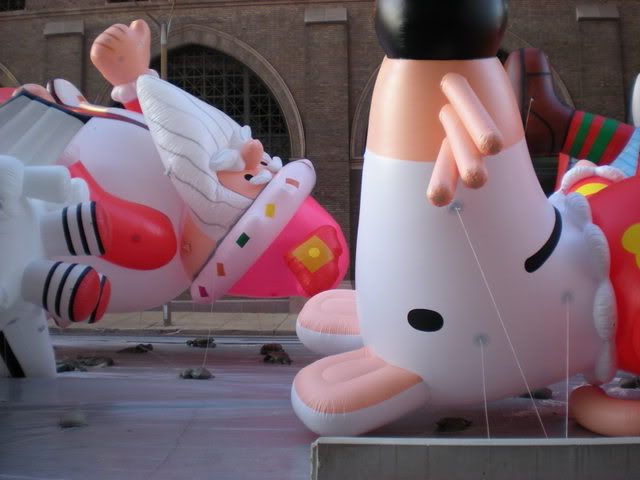 Happy Thanksgiving! Here's a "Throwback Thursday" post from 2008, featuring one of my personal bucket list experiences: Balloon Wrangler in a parade. Ever since I was a little kid, I wanted to be one of the people that handles the giant balloons. I've done this twice with
Annie's Hope
, a non-profit that provides bereavement services to grieving children & teens, and these are still some of my all time favorite photos on the blog.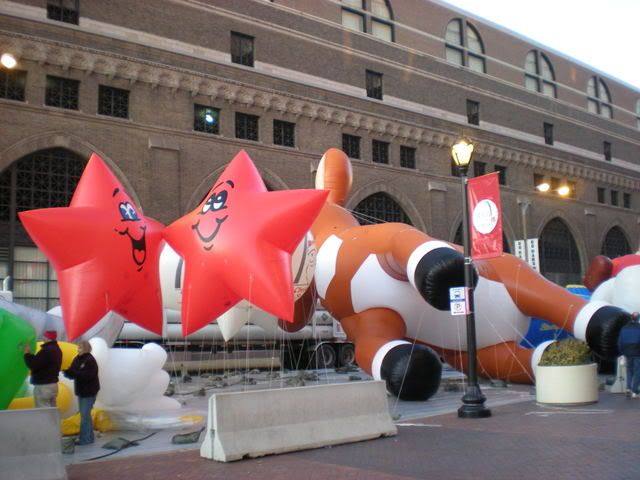 Balloon wrangling AND a chance to see how a big parade is organized from behind the scenes! We were supposed to be down there by 7, but the parade didn't start until 8:45, so we had plenty of time for taking pictures.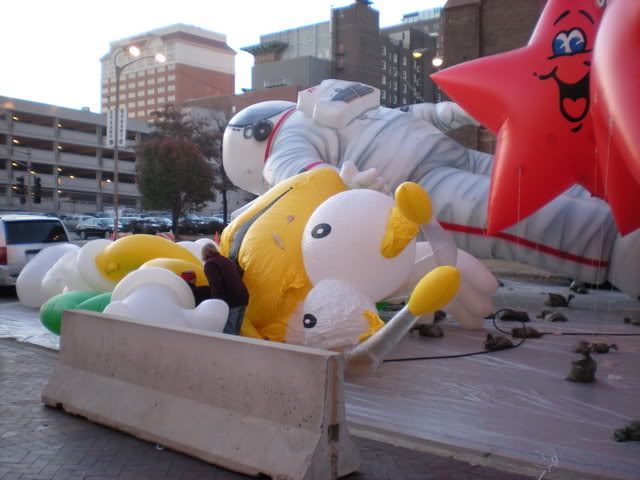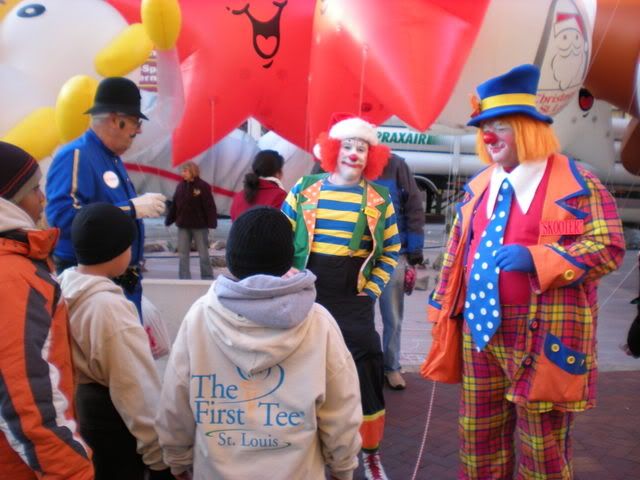 We were originally supposed to wrangle the Christmas ornament balloons, but I guess since we had plenty of volunteers, we were switch to the Blue Angel airplane.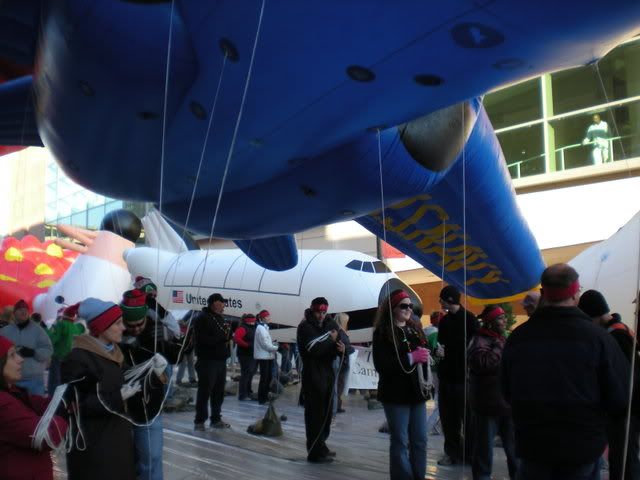 Fellow balloon wrangler Dana: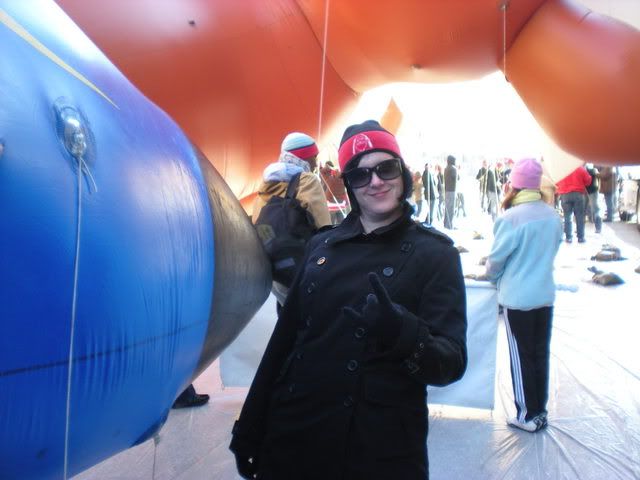 Anchors away!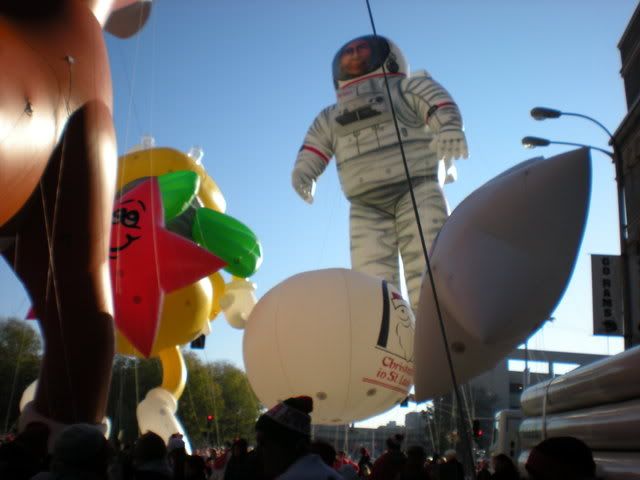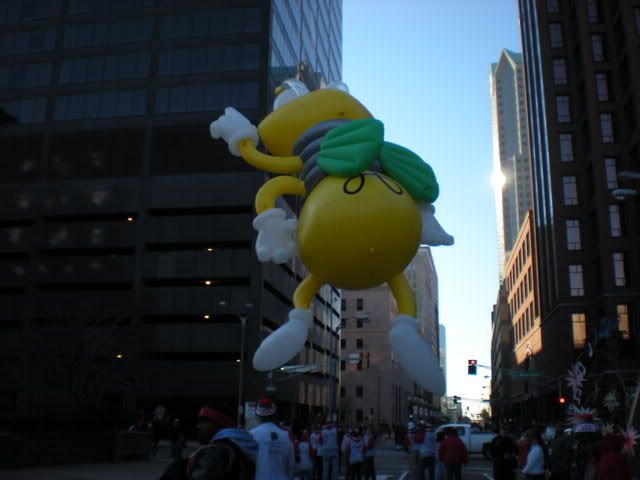 That's the parade director at the podium (below). Floats and balloons and marching bands were coming from 3 different directions, and he is the guy who announces the next unit and reminds people to go to the curb to throw candy and things like that.




The biggest surprise of the day was running. I had never been to the downtown parade before, so I had no idea that there is a tradition of spinning the balloons around. Some people even had elaborate "SPIN!" signs. I think we spun that giant airplane, by running in a big circle, at least 6 times, and that's a short parade route.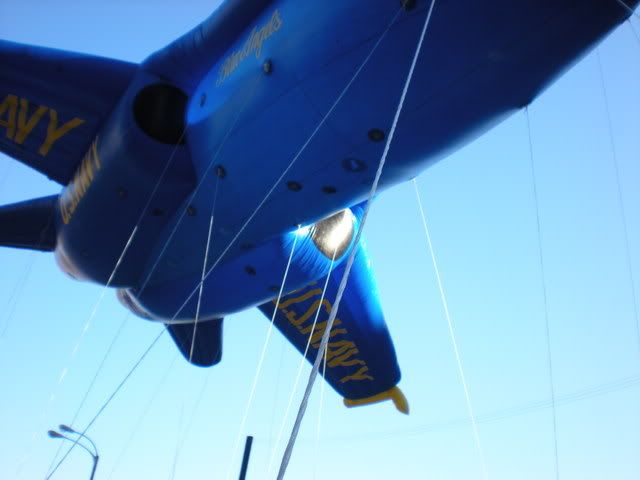 I also have to give a shout out to the REAL balloon cowboys: the guys from Starbound Entertainment. I was wondering how the heck they just send volunteers out there with a giant balloon with no practice, and it turns out there are 1-2 guys from Starbound that are like the band leaders, watching out for obstacles and directing a large group in turning corners. One of our guys is in the blue sweatshirt below.




At the end of the parade, they pull the plug and everyone winds up their lines.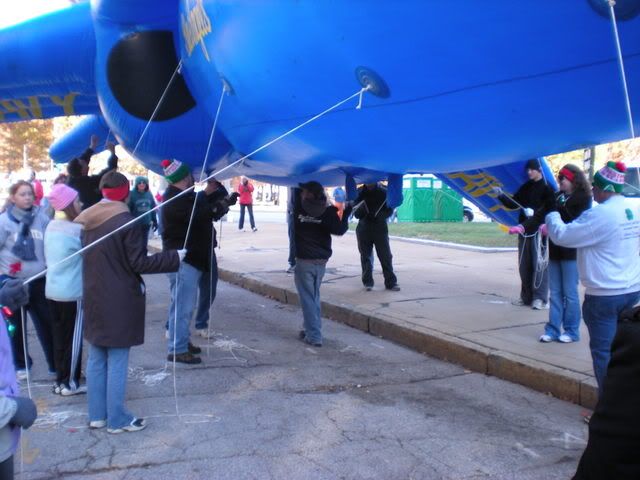 Then they use a vacuum to suck the air out.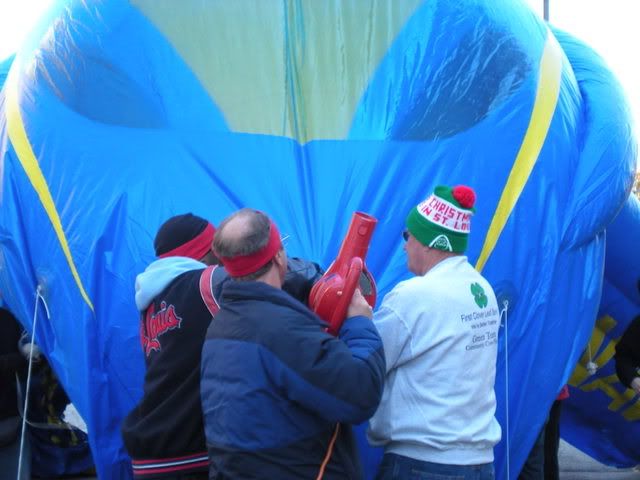 When all is said and done, these balloons fit into a bag the size of an army duffel!

So there you have it, balloon wrangling at the Christmas in St Louis Parade. One more thing to check off my list of lifelong ambitions!