I've been stuck being a homeowner the last few weekends, getting the garden ready for spring at all that. I hope to hit the road for some new stuff in the next couple weekends. In the meantime, I wanted to share some of the pictures Keith and I took when we were in St Joseph last fall.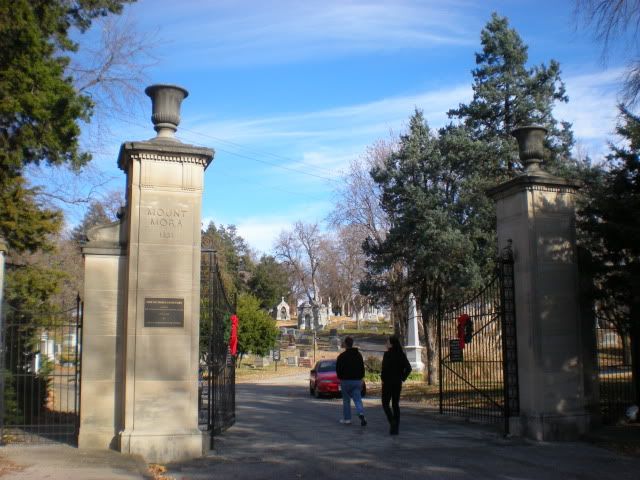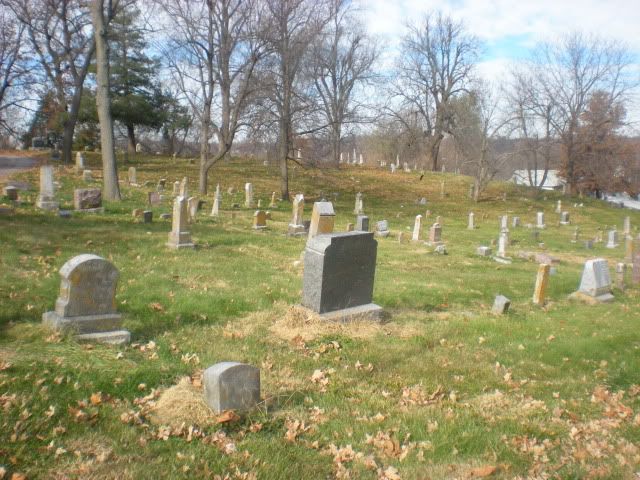 The little I know about Mount Mora is that it was once the fashionable cemetery of St Joseph, and was designed in the Rural Cemetery style, much like Bellefontaine Cemetery in St Louis. They, too, have a Mausoleum Row, though not as big as Bellefontaine.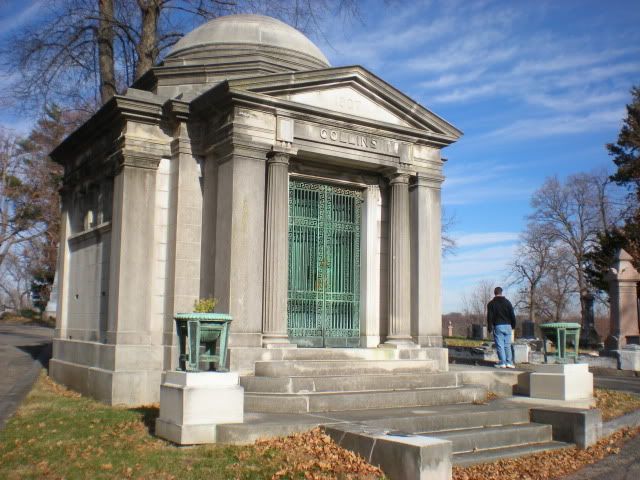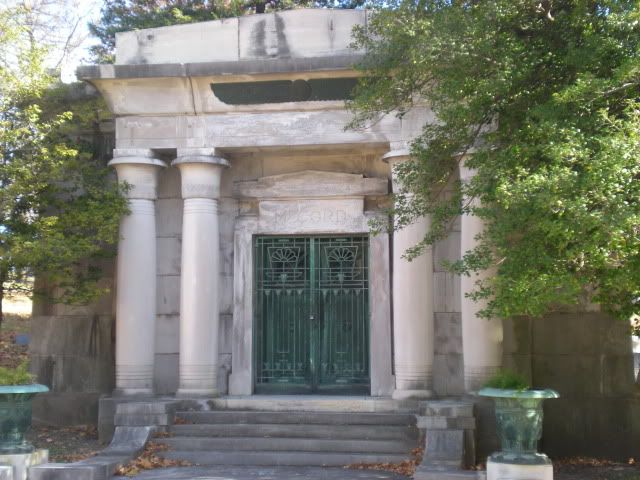 detail from the McCord mausoleum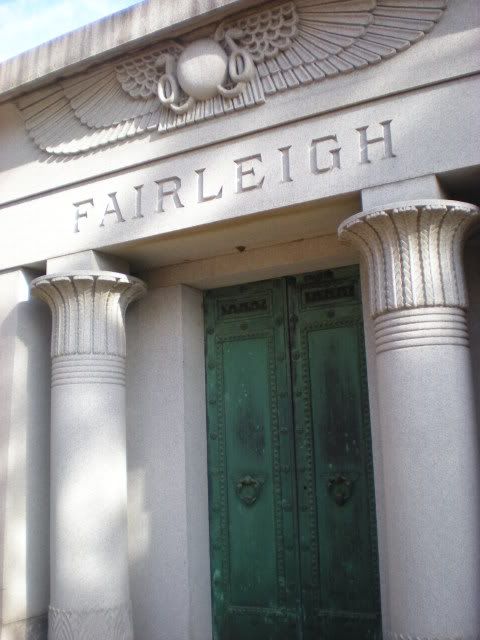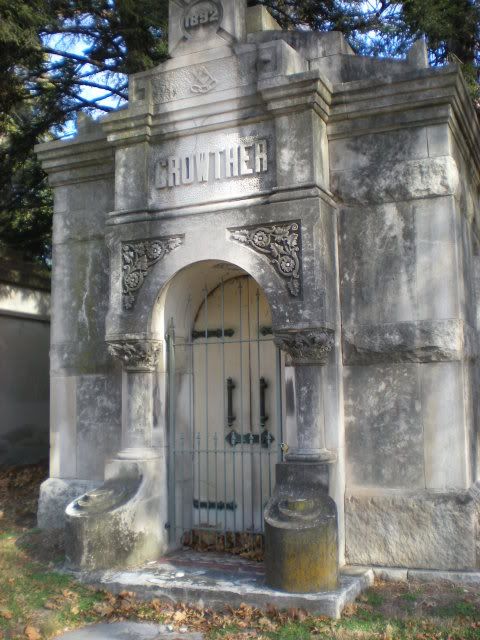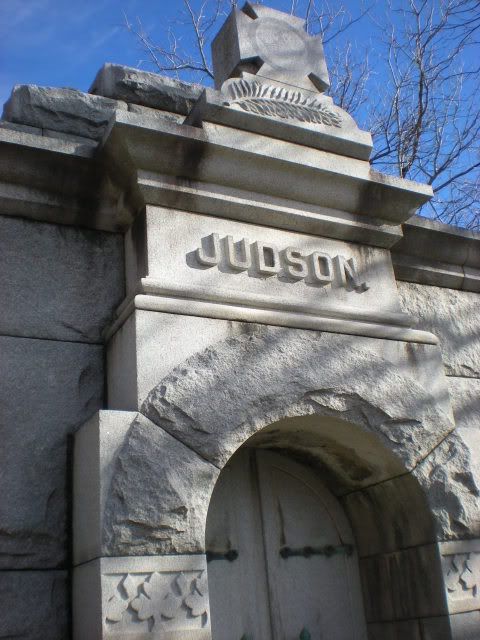 If you weren't previously aware, Keith and I are big fans of Masons, so we were really excited about this next one. I seem to remember that the four of us dreamed up some story about the light from the window hitting a certain spot and revealing some secret.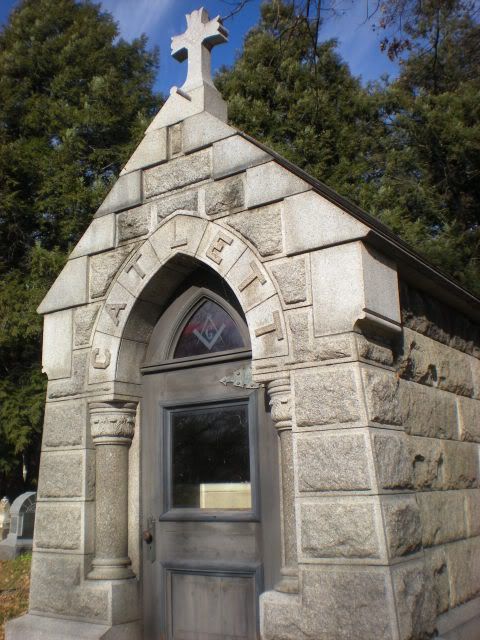 This red brick mausoleum of Maud Vanderlinde is the oldest in the cemetery. From the National Register of Historic Places registration for Mount Mora, "The wooden door and jamb, deteriorated over time to the point they were in danger of collapse, were removed and relocated to the interior and the entry bricked up with solid masonry... There is no access to the interior at this time. A digital camera dropped within the interior space shows an unembellished brick interior with two coffins on biers."
There are some intriguing urban legends online that say that Maud died in childbirth while traveling through St Joseph with her husband, and that he built this mausoleum by hand. They also say that he may have had help from Native Americans preserving her body in a supernatural way, and people even say that before it was bricked up they SAW her body in the mausoleum, just laying on top of sawhorses or a bier, but as you can see from the NRHP registration, this is pretty unlikely. The Mount Mora website only says, "Once believed to have died in childbirth as she and her husband passed through St. Joseph on their way West, you'll learn the equally poignant truth surrounding her demise." I have contacted the cemetery to get the scoop, and will post it on the Facebook page when I get an answer!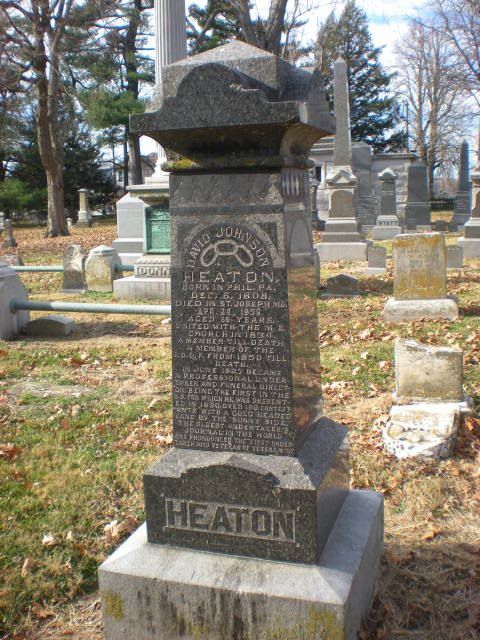 We came across a few of the notable burials of Mount Mora Cemetery, which you can read about on the history section of
their website
. Above is David Johnson Heaton, first undertaker/funeral director in the United States (1826).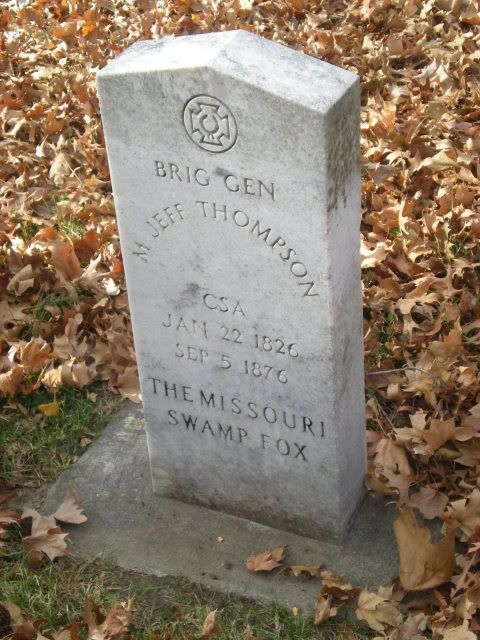 Brigadier General M Jeff Thompson, the Missouri Swamp Fox. Great nickname, eh? He was a Confederate leader who got his nickname from his skill at eluding the Union forces in the swamps of Missouri. He was also mayor of St Joseph.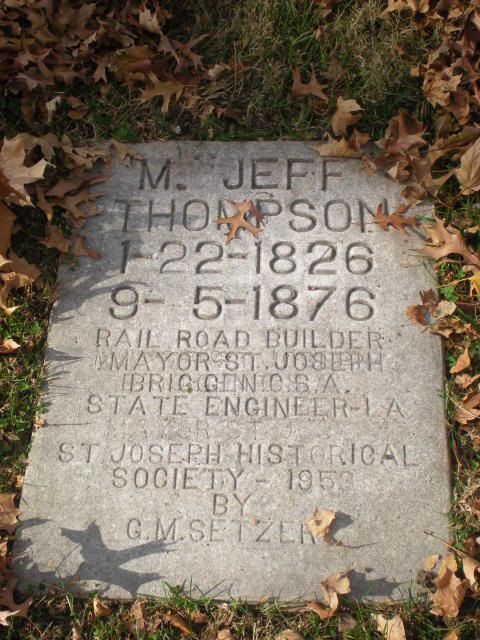 This next one is a prime example of the fact that I always think these cemetery posts will be quick and easy, and they never are. "Oh, I will just post some pictures of the great architecture in this cemetery... oooh, I wonder what the story is here? Sister and friend buried together with the same date of death? Very curious..."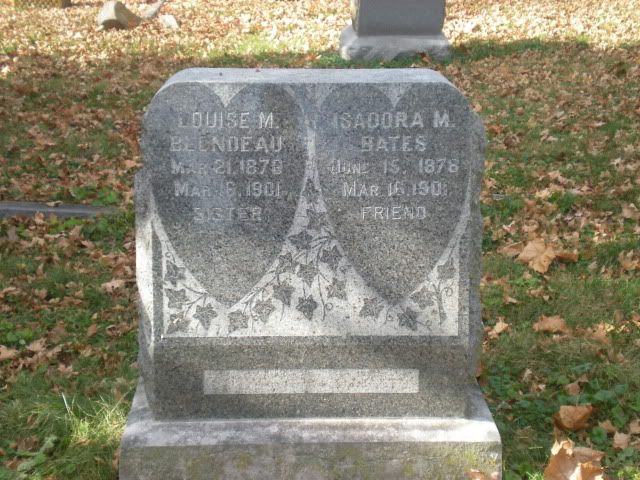 Alas, my Google-fu returns nothing. That would probably require digging through a whole pile of microfiche in St Joseph. Maybe next time I get over to that side of the state.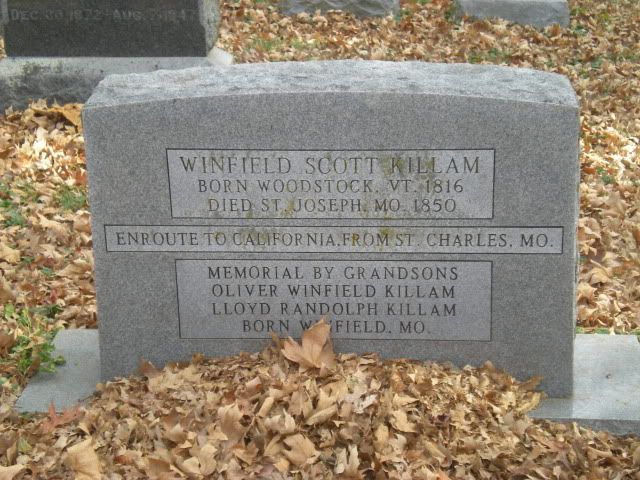 Winfield Scott Killam, died in St Joseph en route to California from St Charles, MO (near St Louis)
One last one, because it's just super cool:
Geneologists: Please note that I live 300 miles from St Joe and cannot help you find Great Aunt Mildred. You can find contact and tour information at the
Mount Mora Cemetery website
.