I sat down to write tonight and realized, it's May! Didn't I start this blog in May? Indeed I did! The blogiversary is not until next week, but I got this idea and decided to run with it. Since launching cravescavesandgraves.com last summer (prior to that it was on Livejournal), I've gained a modest readership, so I thought you might like a handy guide to the best places we've visited in the last 2 years. Here they are in chronological order. Clicking the highlighted words will open the original post in a new window.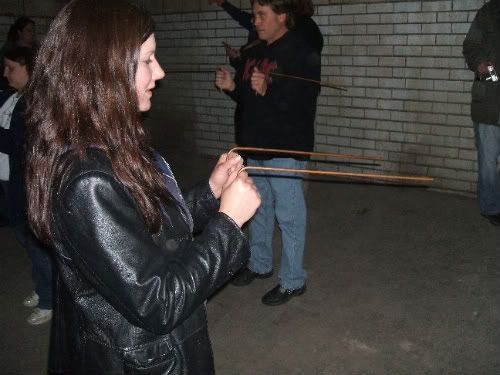 1. May 2008 - Dan, Shelly and I went ghost hunting at
The Mineral Springs Hotel
in Alton, IL.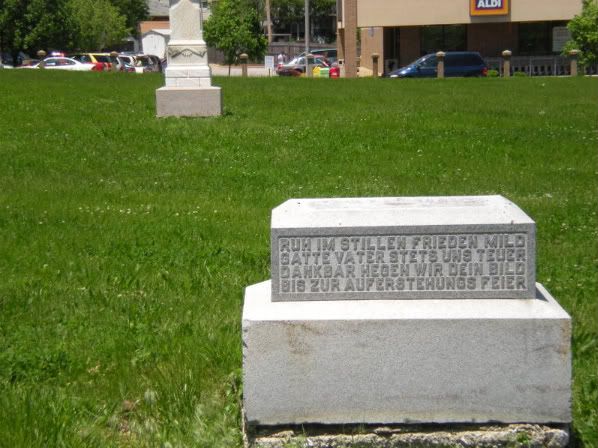 2. June 2008 - Still my favorite South St Louis Cemetery,
Old St Marcus Park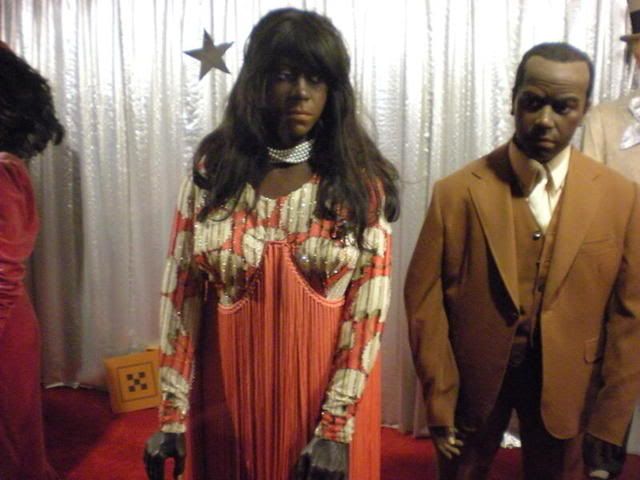 3. July 2008 - Best Place to Take Visitors to St Louis,
The Laclede's Landing Wax Museum
. We returned after a massive renovation in September 2009, which you can see
here
.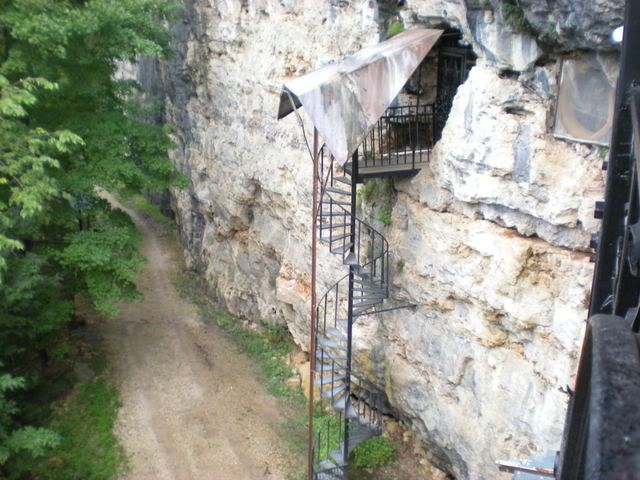 4. September 2008 - Bring Your Club, Get Some Grub at
Caveman BBQ
in Richland, MO. (Sold and reopened as
The Cave Restaurant and Resort
in 2009, which we visited in last August.)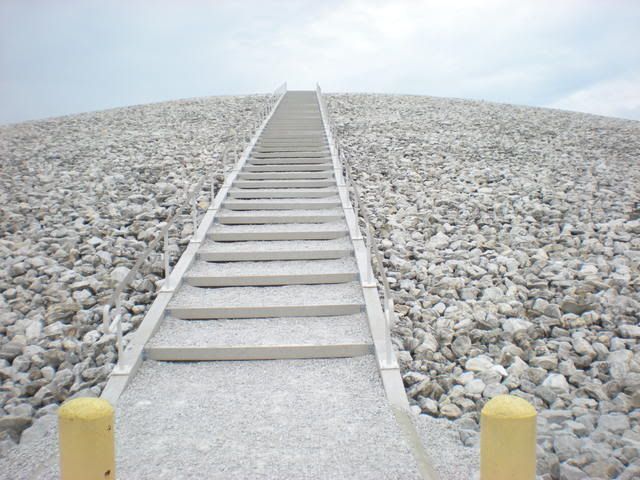 5. October 2008 - When you say "
Nuclear Waste Adventure Trail
", people think you are joking. It's real, and it's in Weldon Spring, MO.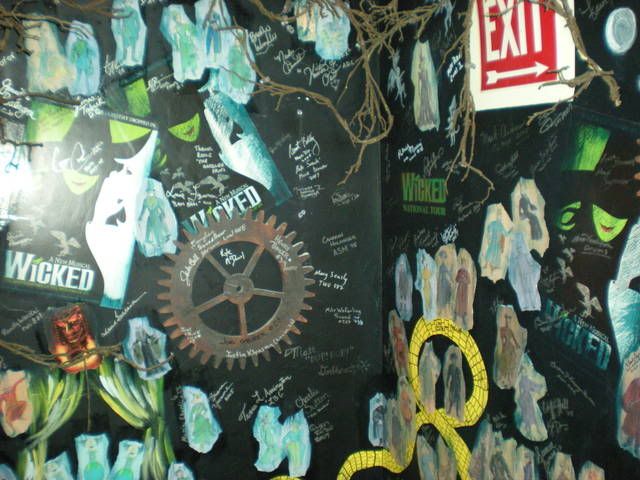 6. December 2008 - It's tricky to plan a tour of the backstage area of The Fabulous Fox in St Louis, MO, so
click here
to get a peek at some of their world famous murals.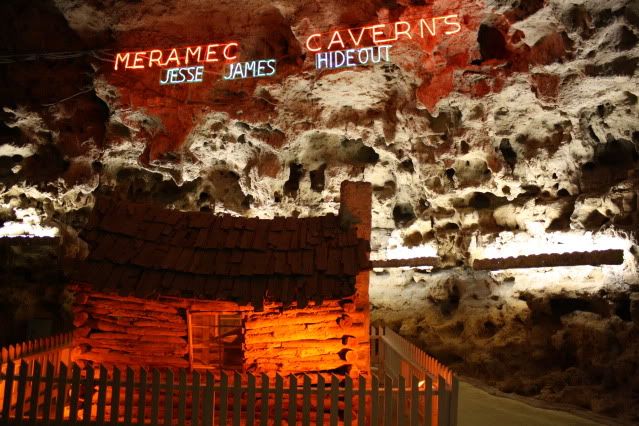 7. June 2009 - No Craves, Caves & Graves Top 10 list would be complete without the Greatest Show Under the Earth,
Meramec Caverns
!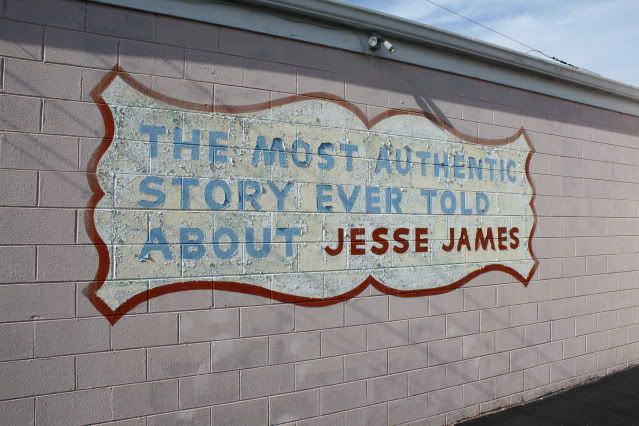 7 1/2. June 2009 - I didn't want to include two from the same month, but I have to give the People's Choice Award to the
Jesse James Wax Museum
in Stanton, MO. This post consistently gets more hits per month than anything else.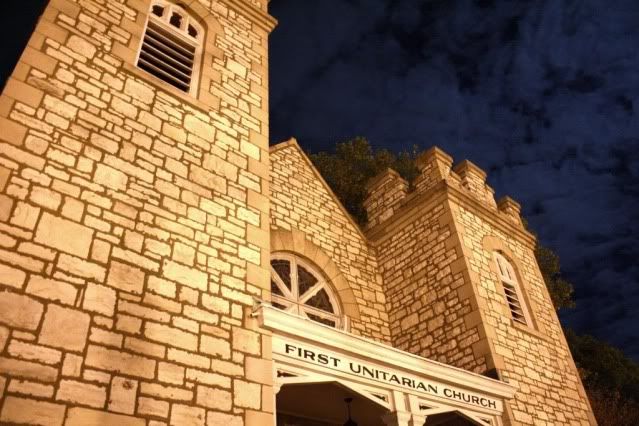 8. October 2009 - I have to include the
History and Hauntings Ghost Tour
in Alton, IL not only because they are my favorite ghost hunters, but also because this post contains some of my favorite pictures taken by Keith.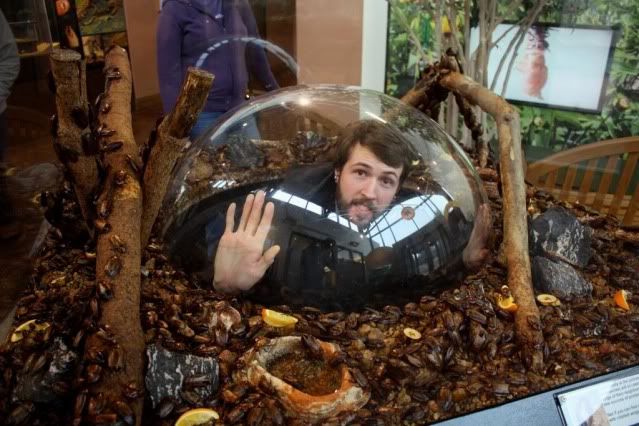 9. February 2010 -
We ate bugs
. Not those bugs, but bugs all the same. This post contains epic Action Cam video taken at the Sophia M Sachs Butterfly House in Chesterfield, MO.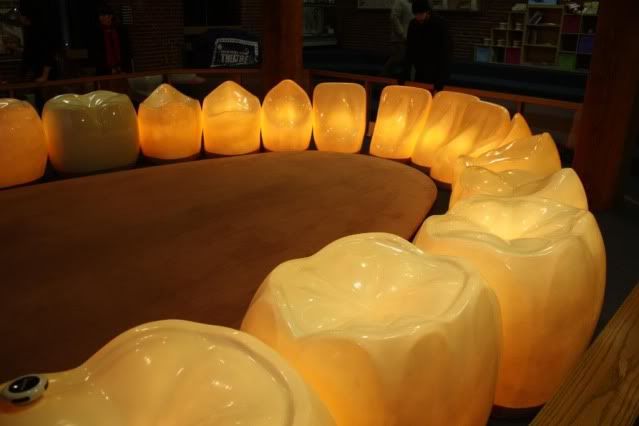 10. Right in our own backyard, the World's Largest Set of Teeth at the
Dental Health Theater
in St Louis, MO
Honorable Mention to Bonne Terre Mine, which I didn't include because it's just two posts down this page, but it's DEFINITELY one of the top places we have been.
I'm afraid if I name names I will leave someone out, but I just want to say thank you to all my awesome friends who come along on these adventures, share pictures and video, send links to their friends and family, and update my Twitter. You guys are awesome and CC&G would not have made it two years without you!