Look at this map, you guys.
NAKED. No
Wheel Inn Drive-In Guberburger
? No
steak in a cave?
> No
beer bread
at a prison themed microbrewery? Not even
"throwed rolls"
at Lamberts, and there are TWO of them in Missouri.Obviously, something had to be done, and since part of this blog title is "craves", we realized we had to stop eating at Cracker Barrel so much while road tripping. Just because it doesn't have a weird menu item or a funky theme doesn't mean there aren't good restaurants out there in the middle of Missouri. Just say no to chains!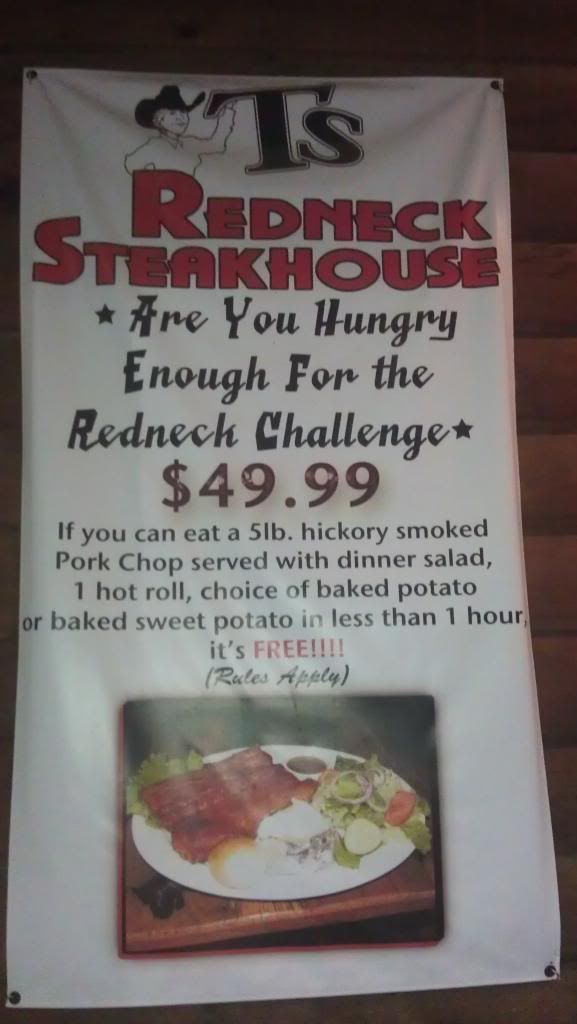 Obviously we're going to start with the funny names, though, which is how we ended up at T's Redneck Steakhouse in Lebanon last night. As you can see from the first photo, they have a "Man vs Food" type challenge, so right away we knew we'd made a good choice. No, we didn't attempt the challenge. I will eat weird things but can barely finish a 12oz steak. They also have their own moonshine distillery and homemade root beer! The menu is has something for everyone, with steaks, bbq pork & chicken, burgers, pasta, and LOTS of fried appetizers. There are NINETEEN choices for sides, so good luck making a decision.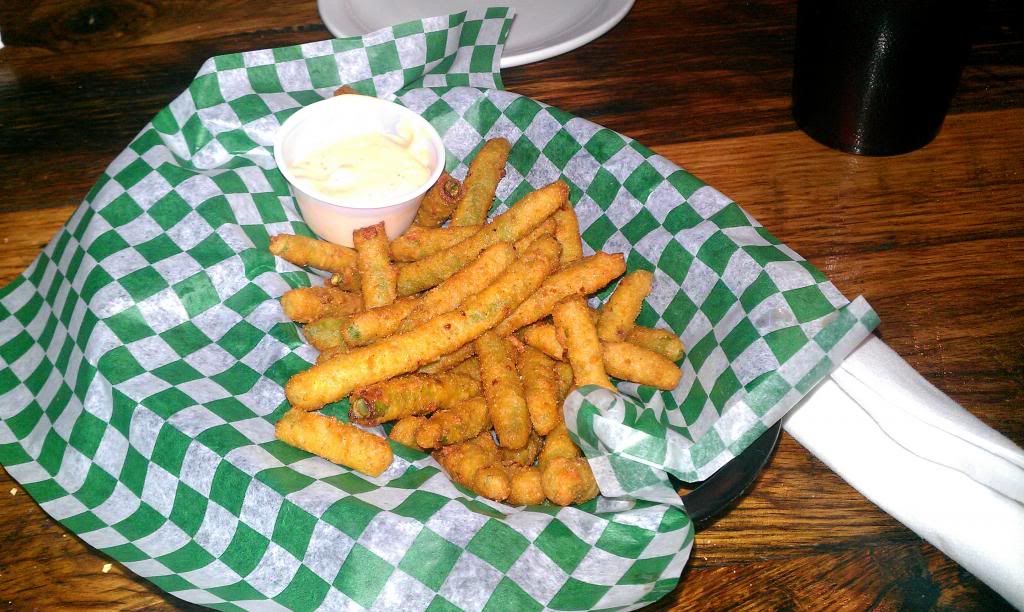 I think the fried green beans were frozen from a box, and the menu said they were served with ranch but we got a spicy sauce, maybe chipotle mayo. I thought this was a better choice anyway. We both got the prime rib, and you can see the picture of Francis's medium steak is WAY on the rare side. I ordered medium rare and got a steak that barely touched the grill. I'm not picky about pink myself, but if you are you should keep this in mind when you order. The cut was plenty tender and flavorful, though. And those onion rings are surely made by hand! They were excellent.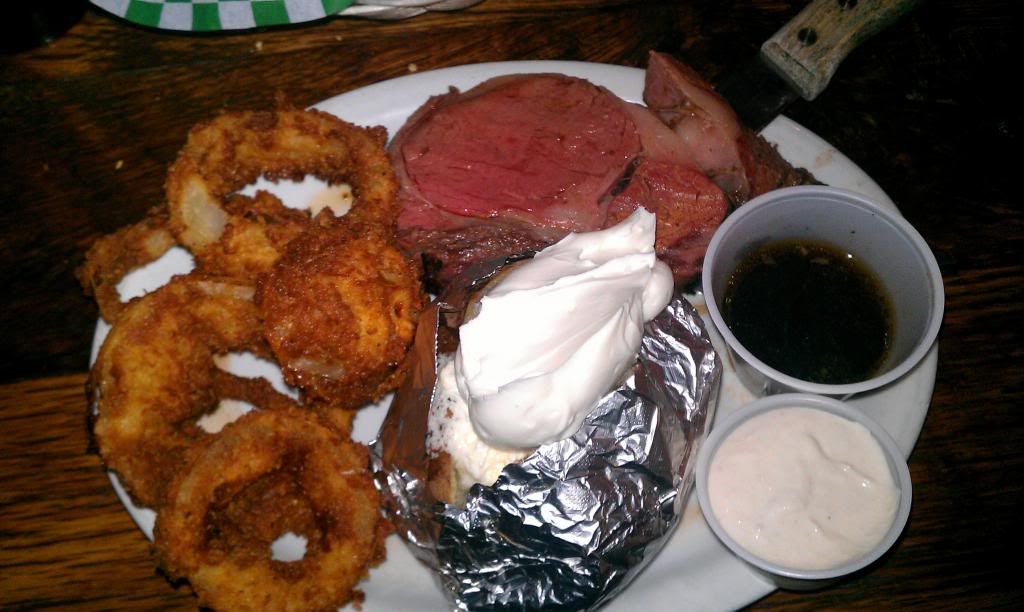 I'd call this a pretty good place to stop if you're travelling on 44. I felt like more thought and creativity went into this menu compared to a Longhorn or Outback, and the decor and gift shop have a personal touch that makes it stand out from a chain. We had a long drive home in the rain, so we didn't partake of the cocktail menu, but this seems like an great place to get a beer and some snacks if you are local or staying in the area. T's is located at 221 Evergreen Parkway in Lebanon, MO