The Blogiversary was actually a couple weeks ago, but we have been busy with potential house buying and Yellow Ribbon Ceremony (the reason we were in Atlantic City last weekend). I'm doing my best to get back on schedule! I actually have lots of adventures in the pipeline, I just haven't had time to type them up!
I had so much fun with last year's top 10 list that I decided to update it this year. Happy 3rd birthday to Craves, Caves & Graves! Without further ado, the updated Top 10, in chronological order: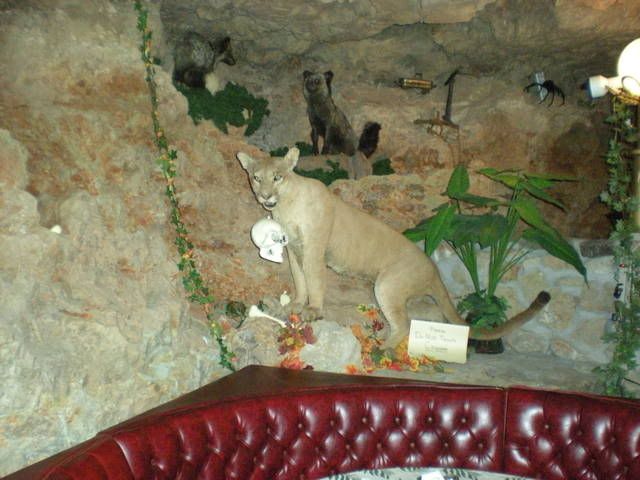 1. Caveman BBQ/The Cave Restaurant & Resort will probably always be my favorite Missouri attraction to tell people about, mainly because my sight-unseen obsession with the place was the inspiration for starting this blog. "It's a RESTAURANT in a CAVE." We finally visited the original owners at
Caveman BBQ
in September, 2008, and the new owners of
The Cave Restaurant & Resort
in August, 2009. Hoping to get back down there in 2011.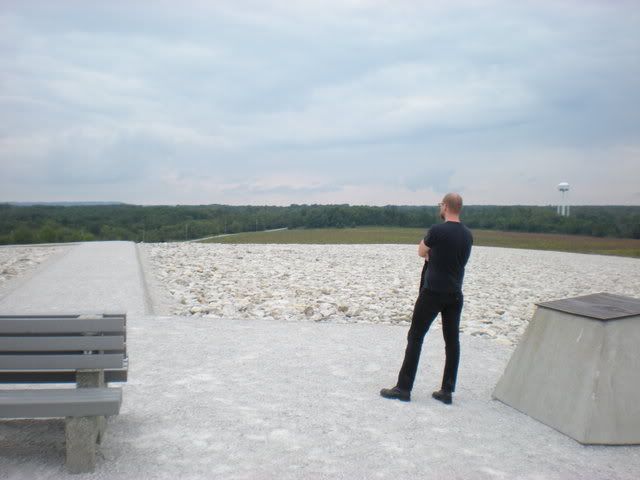 2. I still think someone should film a low budget sci fi movie at the
Nuclear Waste Adventure Trail
. That mound could stand in for a hundred different things if you use creative camera angles.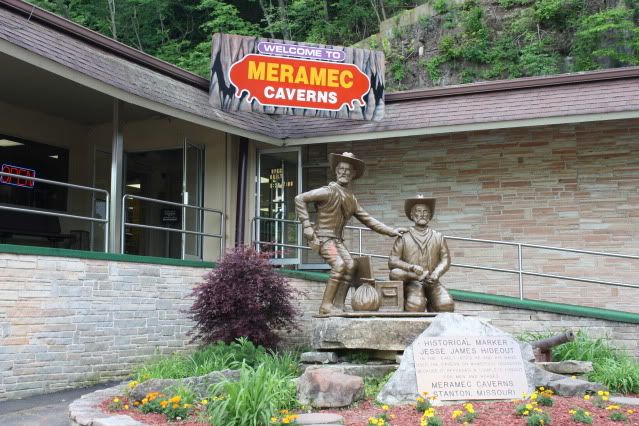 3.
Meramec Caverns
will always be the Greatest Show Under the Earth, and my favorite birthday party destination.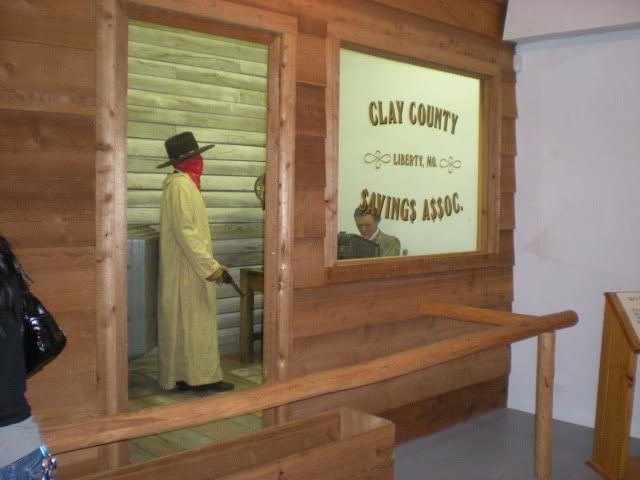 4.
Jesse James Wax Museum
in Stanton, MO is the epitome of a roadside attraction in Missouri. It has always been one of the most popular blogs I've ever written. Honestly, it's probably because they didn't have a website for a long time.
Now they do
.
5. One of our favorite summer fall activities, ghost hunting with Haunted Illinois. The picture is from
Alton
, but the #5 spot is also shared with
Lebanon
.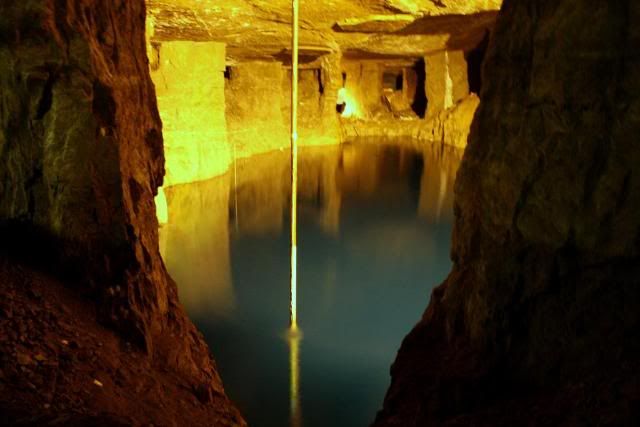 6.
Bonne Terre Mine
is spectacular and we look forward to visiting it again this year! Jacques Cousteau came to dive for a day and stayed for a week!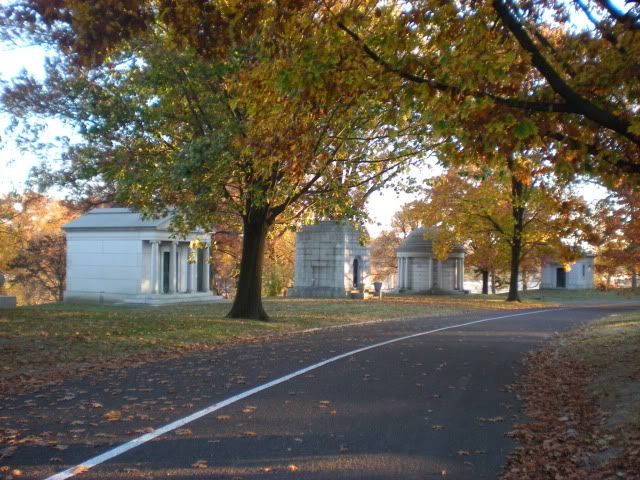 7.
Bellefontaine Cemetery
was the first rural cemetery west of the Mississippi, and Mausoleum Row is one of St Louis's greatest architectural treasures.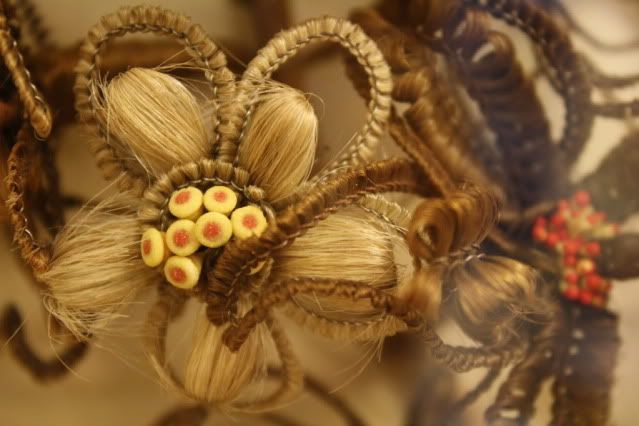 8.
Leila's Hair Museum
in Independence, MO was one I'd encountered again and again in my roadside research, so it was awesome to finally cross it off the list. Remember that pictures in this post are only from the lobby! You'll have to visit in person to see the thousands of items in Leila's collection, including the religious relics.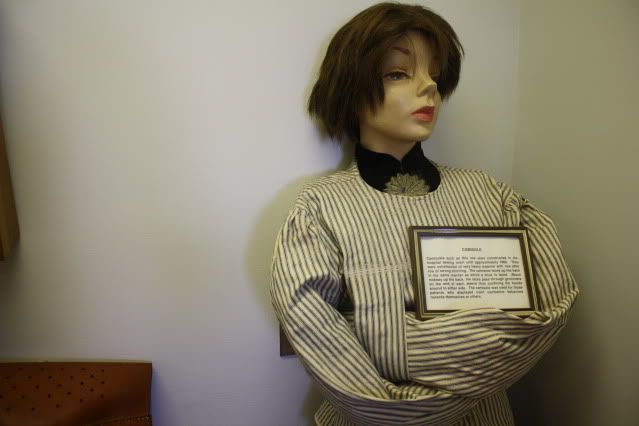 9. The
Glore Psychiatric Museum
was another reason I started this blog. It lived up to the hype, so much so that I needed a second post for
patient art projects
.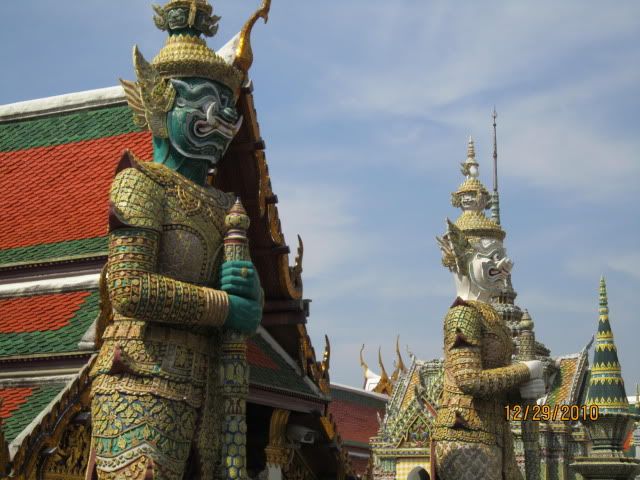 10. Wat Phra Kaew, or
Temple of the Emerald Buddha
, is the most sacred Buddhist shrine in Thailand and definitely one that should be on your bucket list. Pictures will never do it justice.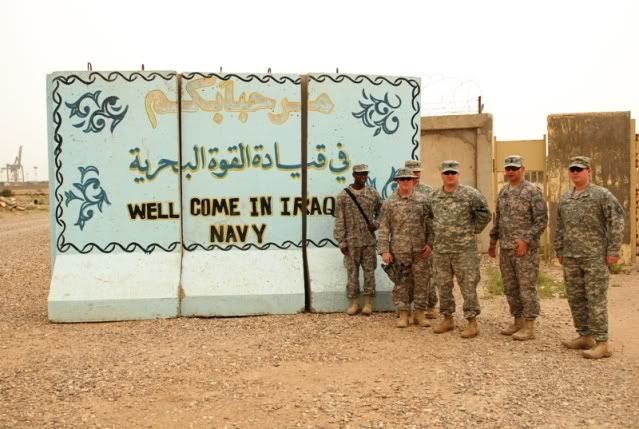 HONORABLE MENTION, since this is one I haven't been to myself: I wasn't fooling any of my friends in St Louis when I let Sgt Francis Horton write a blog for me from
Basra, Iraq
, when I had been absolutely adamant about never allowing guest blogs. Even now, after digging in the archives for 15 minutes trying to find a link to it, I am blushing to find that I let that through in MAY. I am SHAMELESS. But hey, it worked, and it made me loosen up about guest blogs. I look forward to many more years of adventures with him!