Last weekend Keith, Courtney, Amy and I went to Lebanon, IL for some ghost hunting with Len Adams, from our favorite group
Illinois Hauntings
, and author of
Phantoms in the Looking Glass
. This is the same group that we tour Alton with in the Halloween season, usually with
Luke Naliborski
. It had been a few years since we had been ghost hunting with Len, and it was even more fun that I remembered.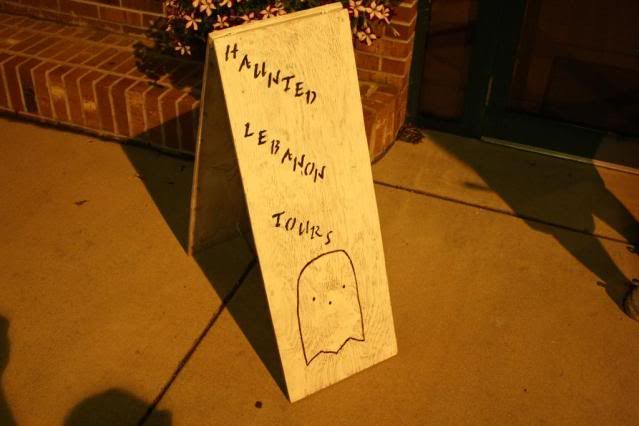 We were lucky enough to arrive in Lebanon on the tail end of a thunderstorm, which made for great pictures. Lebanon was established in 1814 and it's downtown St Louis Street is lined with old buildings full of shops and restaurants (and spirits?)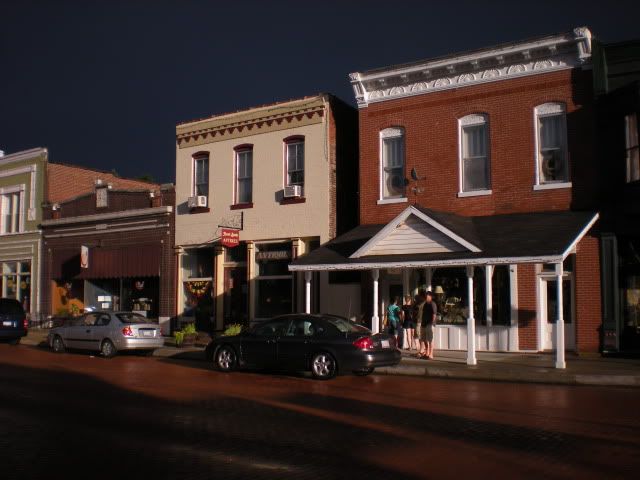 Len lives in the area, so he has the inside scoop on the ghost stories, along with a wealth of historical knowledge. Even better, he has access to a lot more indoor space than the Alton tour, so not only do you feel like you're doing more "investigating", you also have more opportunities to get out of the elements.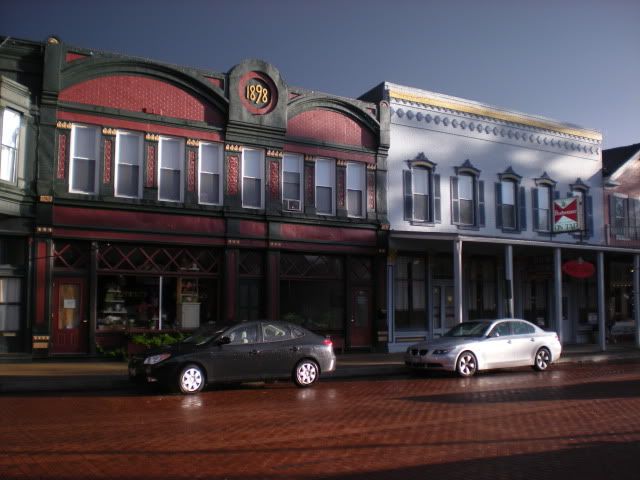 As is my rule, I will not be repeating any of the ghost stories from the tour. Len is the most knowledgeable and enthusiastic tour guide you could ever hope to find and I would never be able to do the stories justice in this format. There are tours at least once a month, and I will post a link to the website at the end. Everything past this point has a story!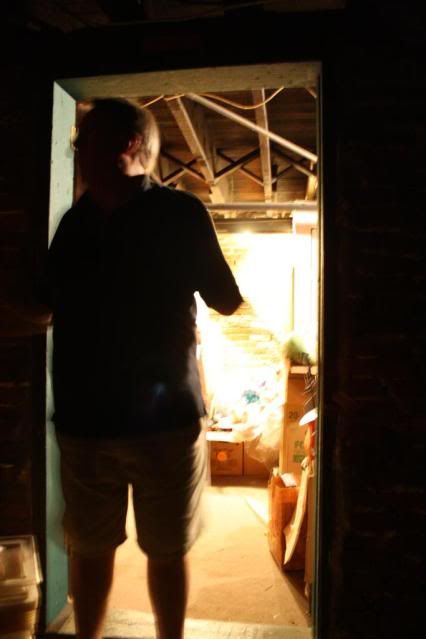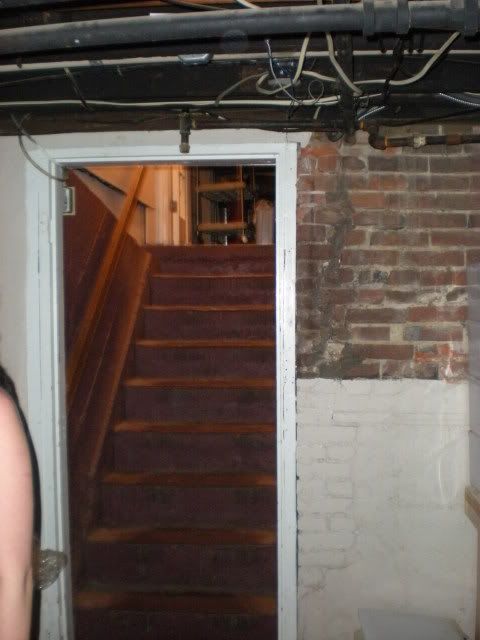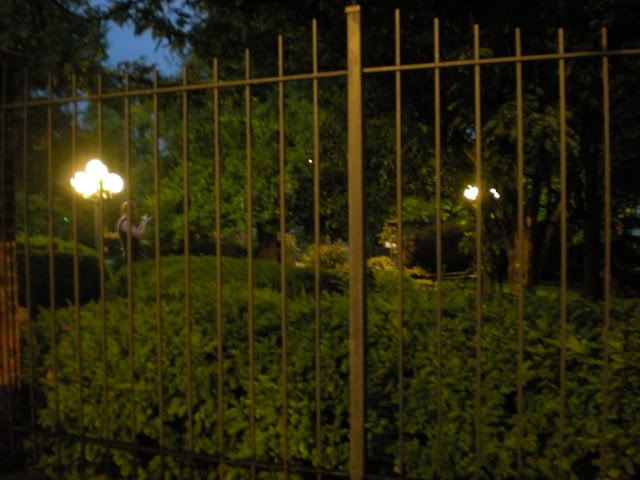 I will break in at this point to tell you that Charles Dickens - yes, THE Charles Dickens - stayed at the Mermaid House in 1842.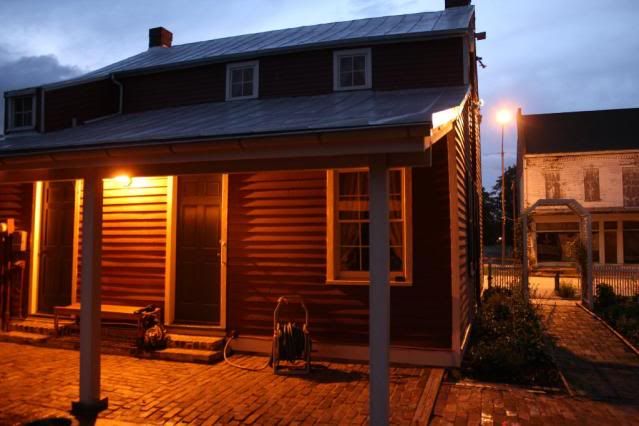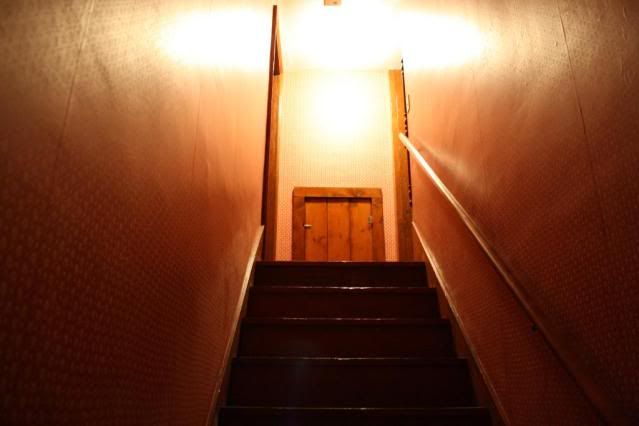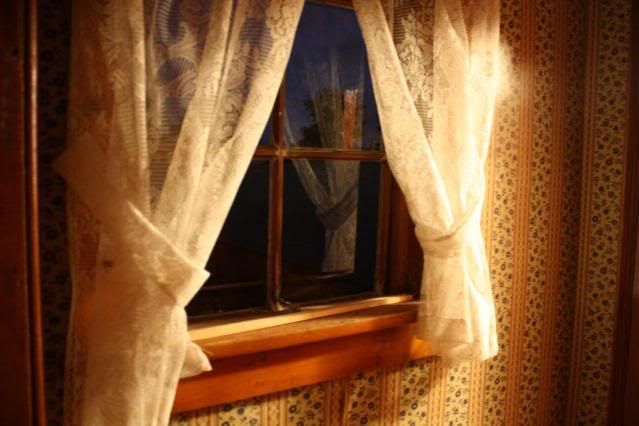 I have to interject one more time: I dare you to walk into this basement (of the Tapestry Room Restaurant) and not immediately think "Blair Witch".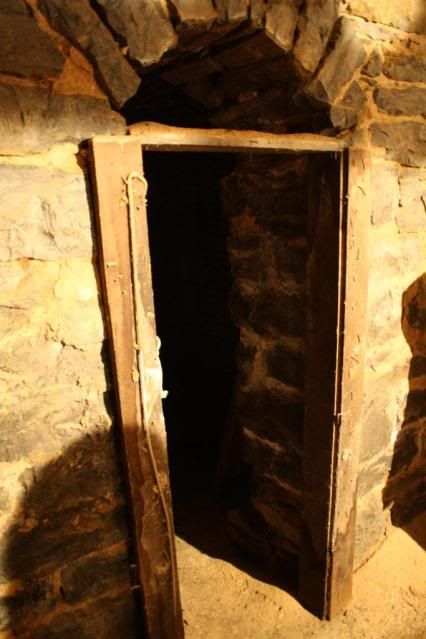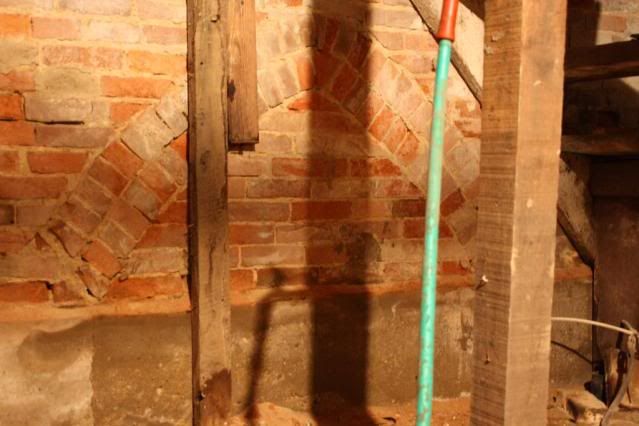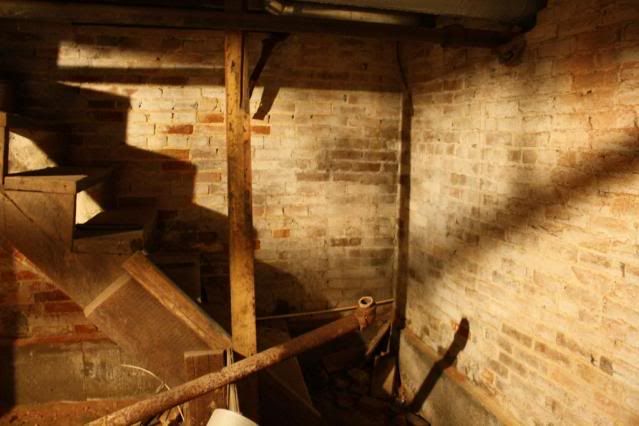 All the details: Lebanon, IL is located about 30 miles east of St Louis.
Here's a link to the Haunted Lebanon tour schedule
. I hear the AGS Fall Festival is moving to Lebanon this year, so look for updates on
Facebook
when I find out the date! I look forward to returning to Lebanon!