We had an awesome day on the IL-side on Saturday! It was our annual Alton ghost hunting night, but first we drove up to Grafton. We were early for our meet up, so what did we do first?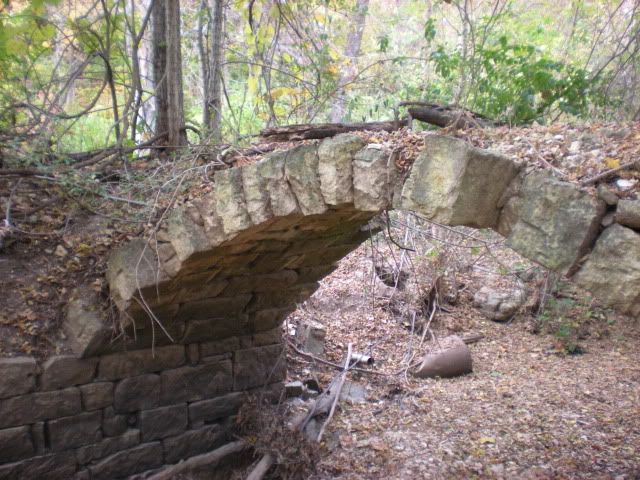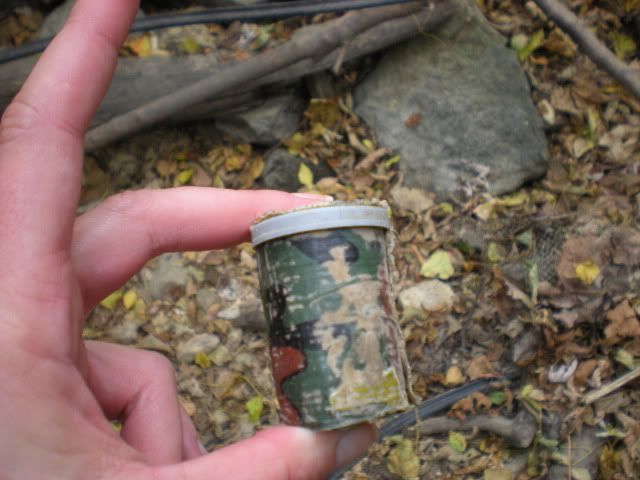 Geocache, of course! It wasn't easy to get a signal, but we found this cache within 1000 feet of the Fin Inn. I love the geocaching because there is no way you would ever just stumble upon this bridge if you weren't told to look for it. Finding new stuff is what I like best!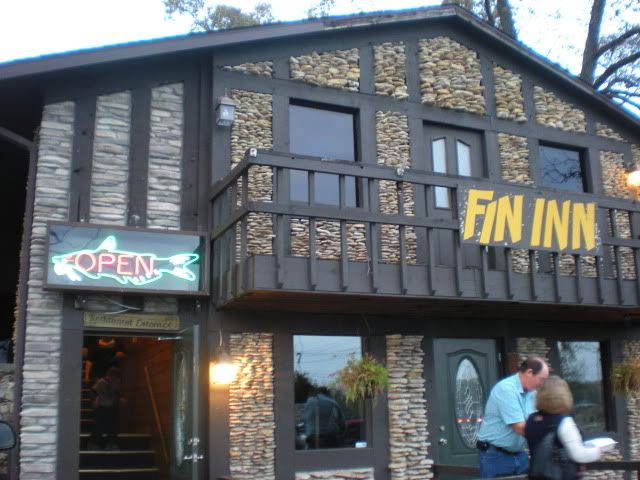 The
Fin Inn
was our main destination in Grafton. Their claim to fame is that every stone in the building was laid by the original owner, James Seib, using local limestone and river rock. The picture above is only about half the restaurant!
Plus, almost all of the booths in the restaurant have a window into big aquariums. The aquariums contain fish native to the Mississippi river, plus 4 species of turtles.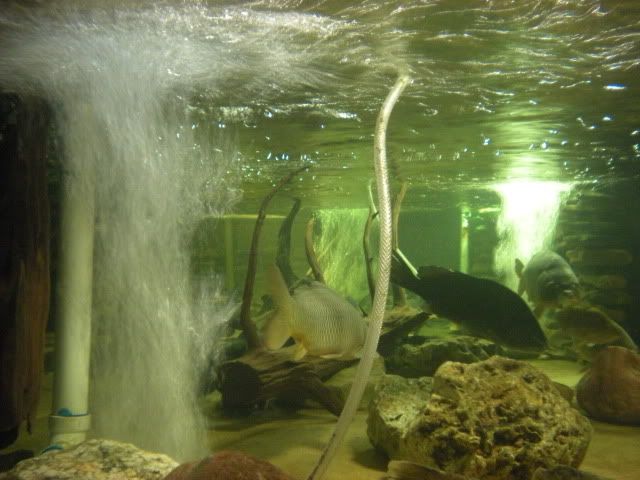 I'd heard mixed reviews of the food in advance of our visit. Here's the thing, this is one of those restaurants where you go for the atmosphere, like
Lamberts Cafe
. Your dinner salad is going to be iceberg lettuce from a bag, and a fair portion of your appetizers and entrees are going to be fried or broiled. This is homestyle food, and they are good at what they do.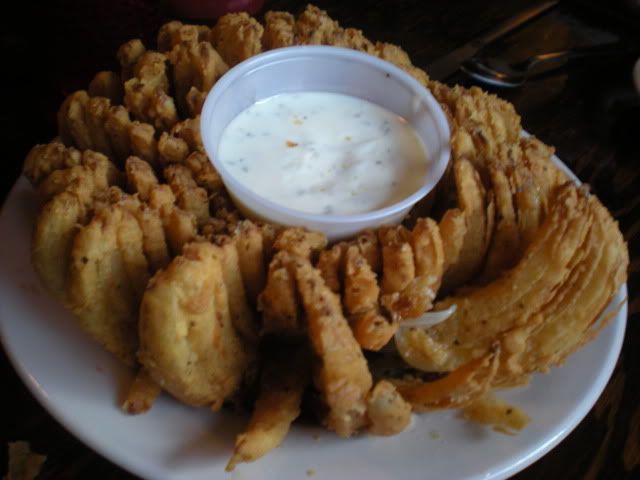 We got the Eagles Nest Onion to start, and I had the 8ox Pond Catfish Fritters and Francis and Amy got the Country Fried Steak. I will never pass up an opportunity for catfish fritters, but I have to say, I was a little jealous of the country fried steak. The gravy on my mashed potatoes was probably the best milk gravy I've ever had.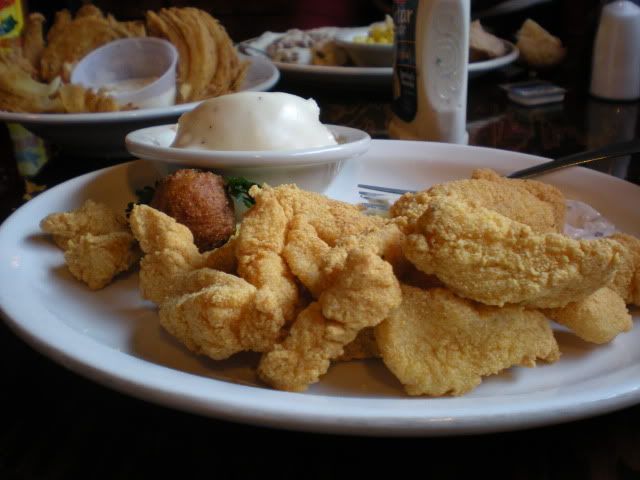 Time to head south to Alton for ghost hunting with
Alton Hauntings
. This is the same tour we did
last year
(and many years before that), with a few minor changes this year. Unfortunately, the book store owner retired and the book store closed, so now the tours depart from the Alton Visitor's Center (across the street from the casino and Con Agra). That changes the route a little bit.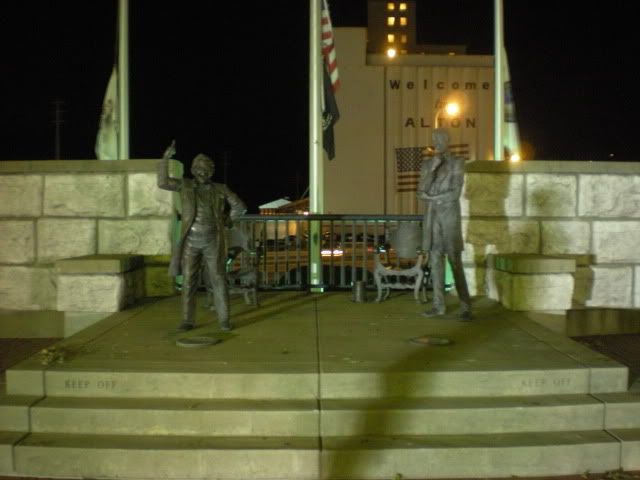 We stopped at Lincoln-Douglas Square for the first time, instead of across the street. Apparently you can get away with a lot of things in Alton, but putting your arm around Lincoln is not one of them. Do this and risk arrest.
Also new to us was the tour guide, Sandy. We've always ghost hunted with Len or Luke in the past, but Sandy has lots of experience with
AGS
and is a great storyteller. As per usual, I have a blackout policy on posting Alton Hauntings stories, but you can check out pictures from the tour in last year's post. I WILL say that one of our greatest skeptics was
maybe
tapped by a ghost in the tunnel under the former Enos Sanitarium. WHOOO SPOOKY!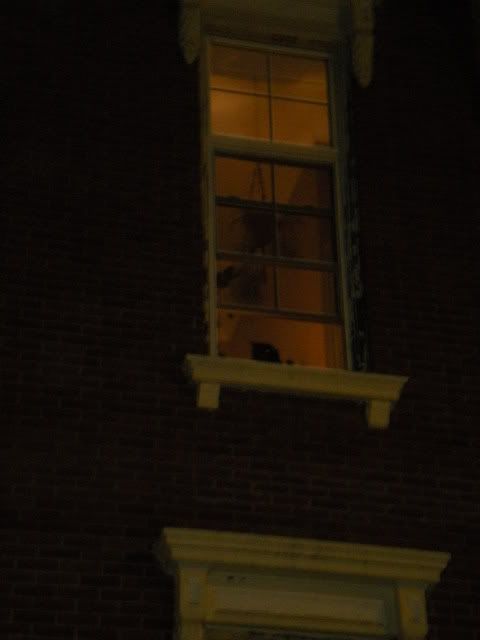 Black cat in a haunted apartment building. This person must have a real sense of humor.
Check the
Alton Hauntings
website for tour details. The Halloween season is sold out this year, but they will be starting up tours again in the spring, including bus tours that go out to the haunted Hop Hollow Road!
Stay tuned, CC&G posse, I think I have something pretty amazing cooking for my Halloween post this year! Keep your fingers crossed!