First things first: Stephanie Weir, if you are still reading my blog after all these years of me neglecting your suggestion, THANK YOU AND I'M SORRY! For real, I have hung onto this email from Tacony about the opening of their Vacuum Cleaner Museum for the past 3 years. At first it was not open on weekends, so it was on the list with the Corn Cob Pipe Museum for that mythical future non-holiday weekday we were off work to visit corporate museums. Yeah...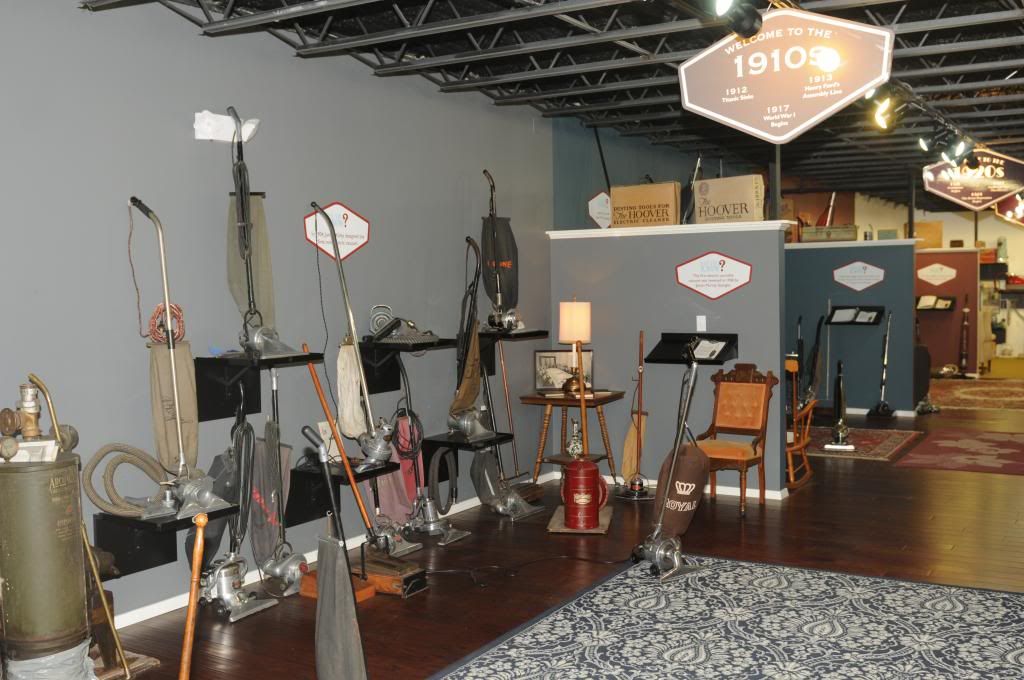 Anyway, last time we drove to Branson we noticed the signs say the Vacuum Cleaner Museum is open on Saturdays now, and we made it a priority for our next trip to Southwest MO. Now I admit, when we were getting out of the car, I said to Francis, "I have NO IDEA how I am going to spin this in a way that will get people to visit. I really hope this knocks my socks off so I can get excited." And lo, as we walked up the concrete stairs, we noticed that the painted boot and animal prints had been "vacuumed" and the stripe ended with the vacuum decal on the front door, and we knew this museum was going to be fun.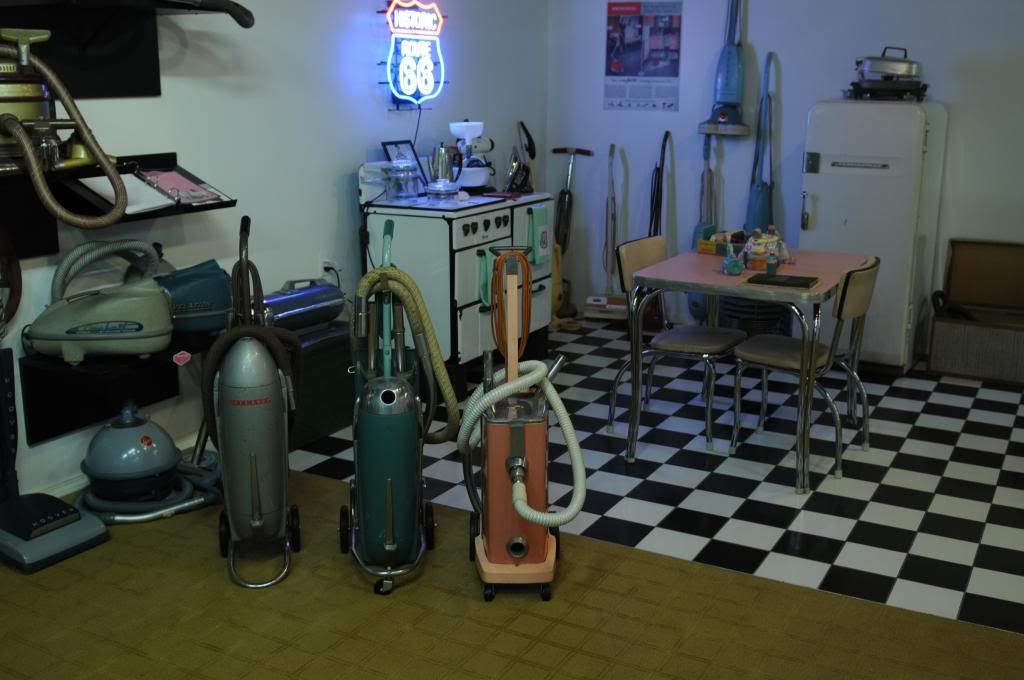 We expected to just wander through the displays, but as soon as we walked in and told Tom Gasko, the curator, that we were there for the museum, he immediately launched into a guided tour. And oh, what a tour it was. I have never had such a fun time learning about any collection, and if there's one thing I know, it's that you retain way more information when you're having a good time. I don't really know what that means for me. I guess I'll just have to hope for a future trivia category about vacuum cleaners.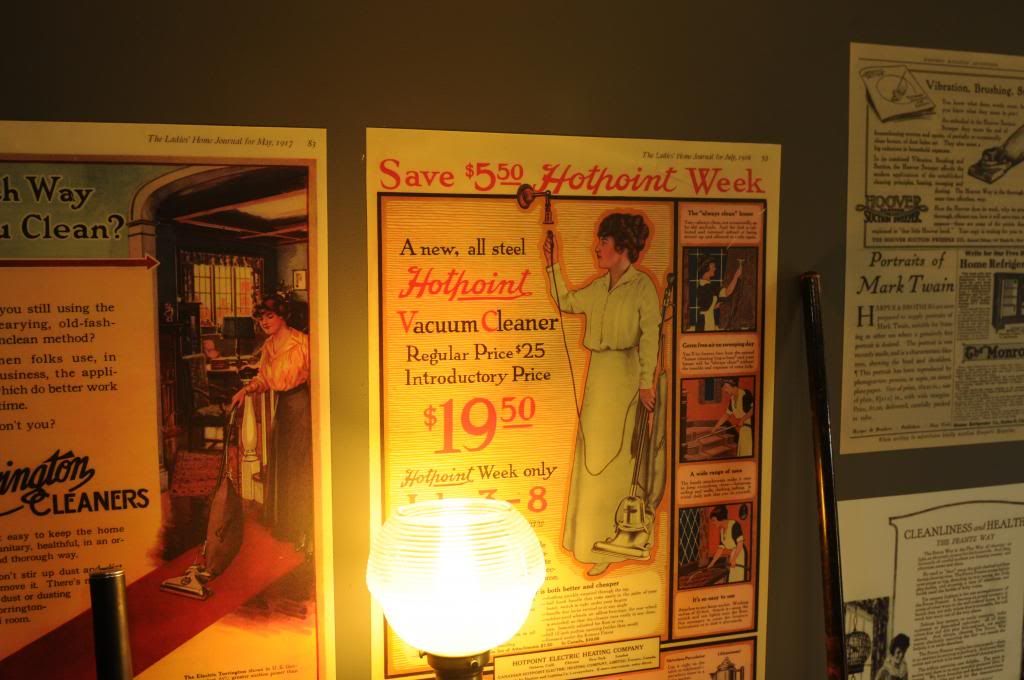 We barely had a minute to take it all in before we were learning things. For example, did you know that electric vacuum cleaners were invented before wall outlets? You plugged it into a light bulb socket, which is how vacuums came to have a headlamp! They still have a headlamp today, because people think they are higher quality if they have a headlamp. No joke.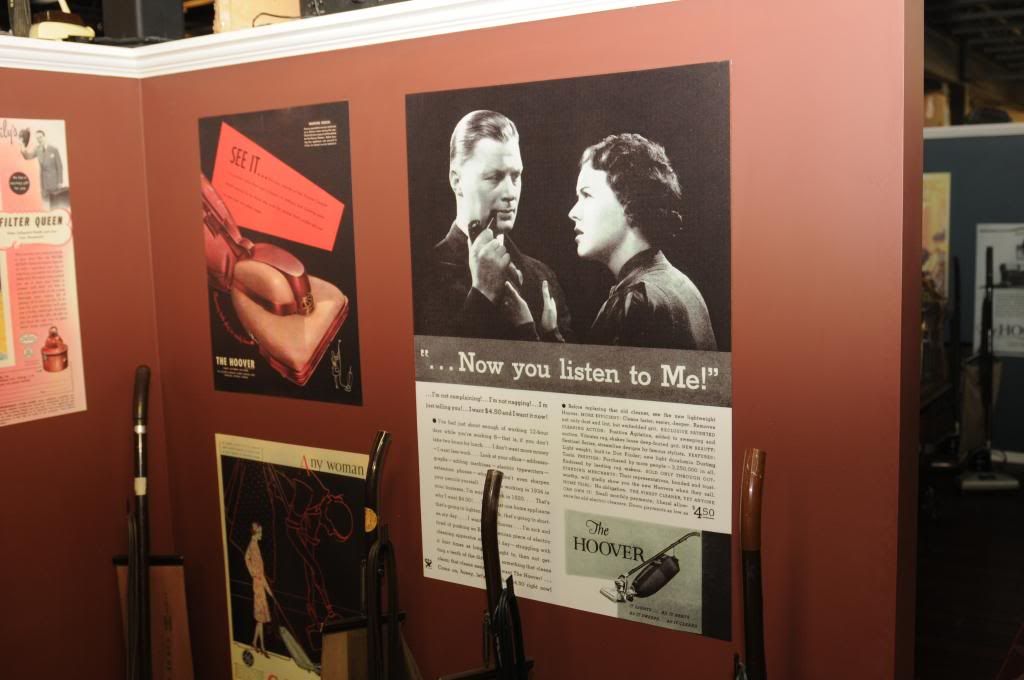 I collect vintage advertising for my day job (commercial flooring sales), so I really appreciated all the vintage advertising in this museum. The first vacuum cleaners were VERY expensive, like $1000 in today's dollars, so a lot of the advertising showed the price in weekly installments. And here you thought the Dyson Animal was expensive.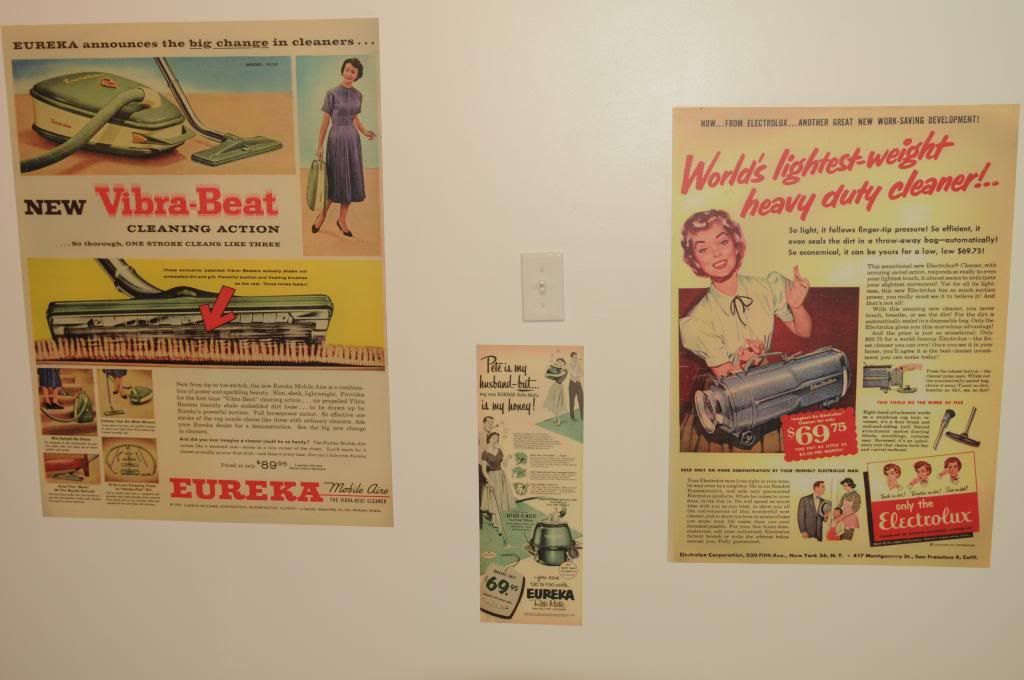 Speaking of Dyson, Tom knows James Dyson and you can see one of the earliest Dyson vacuums in the museum. You also need to hear him tell you all the reasons the Air Way is the most ingeniously designed vacuum of all time, and it's 100 years old! Seriously, I want one.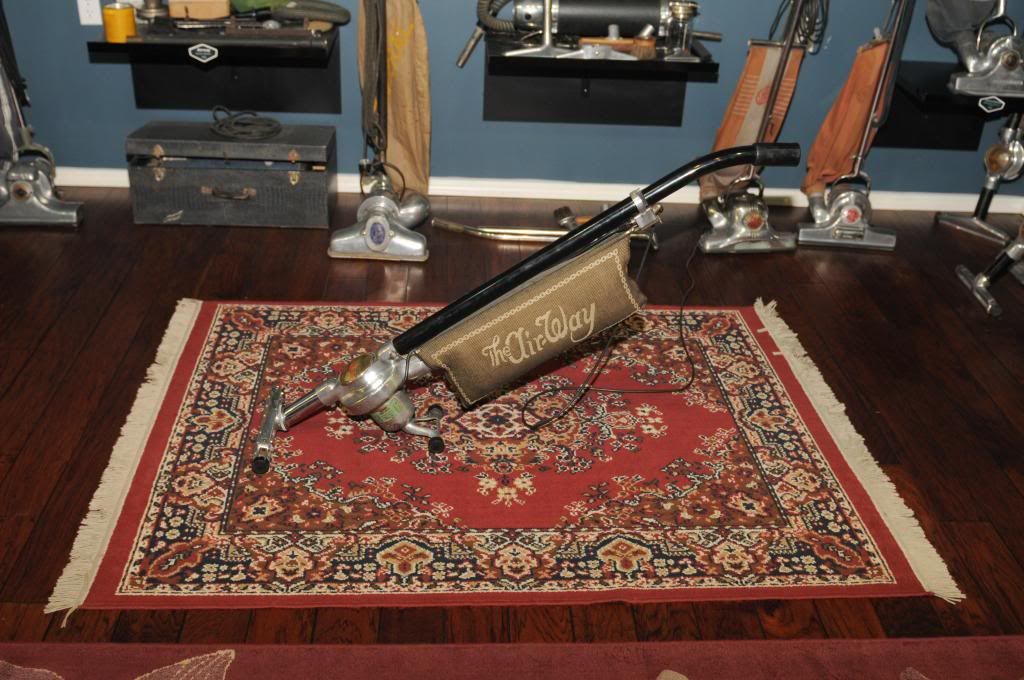 Vacuum cleaner design is really fascinating. My current vacuum cleaner is a Dirt Devil Featherlite, and I had never given a thought to it resembling a certain decade, the way the museum has 50s vacuums with fins and nose cones, and the 60s vacuums were total cosmic like the hovercraft in the picture below. I got my vacuum out of it's cubby and took a good look at it while writing this, and you know what? I don't know if they still make this hunter green one, but it sure reminds me of flannel shirts and Doc Martens. The current DD Featherlite is way more modern looking. Isn't that crazy? Go look at your vacuum cleaner and I bet it looks like the decade in which it was purchased.
For what it's worth, in 2013, Tacony makes a camouflage vac:
So, why is there a Vacuum Cleaner Museum in St James, Missouri? It's not random, it's in the basement of the Tacony factory. Tacony (maker of Simplicity and Riccar vacuums), Kirby, and Rainbow are the last companies that manufacture vacuum cleaners in the USA. Tacony is so American, one of their vacuums was on Air Force One for a number of years.
Considered my socks knocked off. While Tom is not a salesperson, and the vacuums of the Tacony company are not any bigger part of the museum than any other vacuum in the place, his enthusiasm for helping you figure out the best vacuum for your household is so contagious that you will put a better vacuum cleaner at the top of your to-do list. You just can't help it. IN FACT, Francis thought for sure I would leave there with a
Simplicity Jill
and was kind of disappointed that we didn't (ok, he wouldn't have picked the pink one). Now, if your husband leaves a Vacuum Cleaner Museum wanting a new vacuum cleaner, is there any better testimonial than that? We could buy one in any number of stores in St Louis, but I think we'll have to stop by to see Tom next time we pass through St James.