Still working my way through over 300 pictures taken in Atlantic City, so here is the post on Spirit Houses I promised a couple weeks ago. Posts might be a little sparse here for a couple months while we work on buying a house & getting ready to move, but I promise this one won't be abandoned. Bonus: the new house is 128 years old, so it may end up with a blog of its own for you historic house nuts!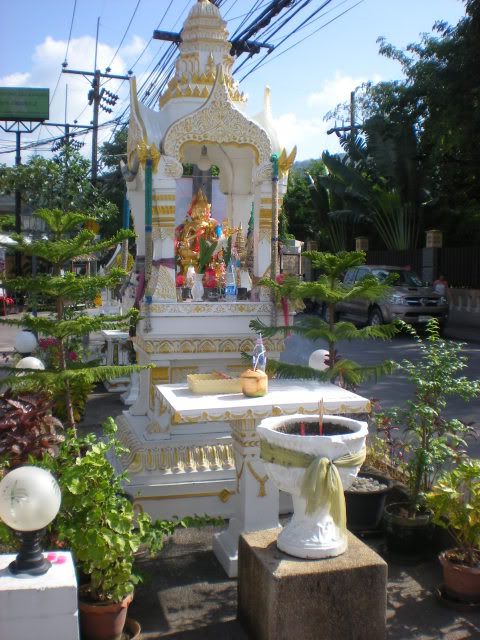 As for spirit houses, Thai people believe that spirits are all around us and influence our daily lives. Spirit houses are intended to give shelter to spirits, and to keep them happy. If the spirits are not happy, they can cause strife in the home or failure of a business.
Spirit houses are found outside every home, office, restaurant, hotel, and store in Thailand. Some are very simple, some huge and elaborate. Some people make offerings to the spirits every morning and some only do this on holidays (much like Catholics, amirite?)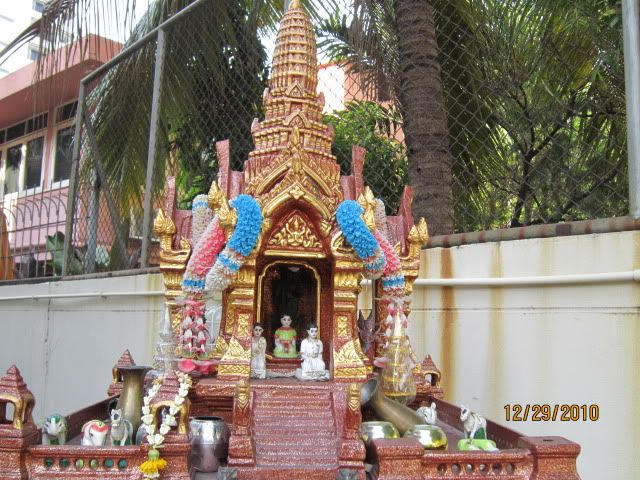 Spirit houses are not a do it yourself venture. Only a professional spirit house builder can be entrusted to build a house that incorporates all the proper rituals and specifications that will keep the spirits happy.
Here is a website that sells spirit houses
. As you can see, there are many elaborate options and they are quite expensive. No shortcuts when it comes to keeping spirits happy!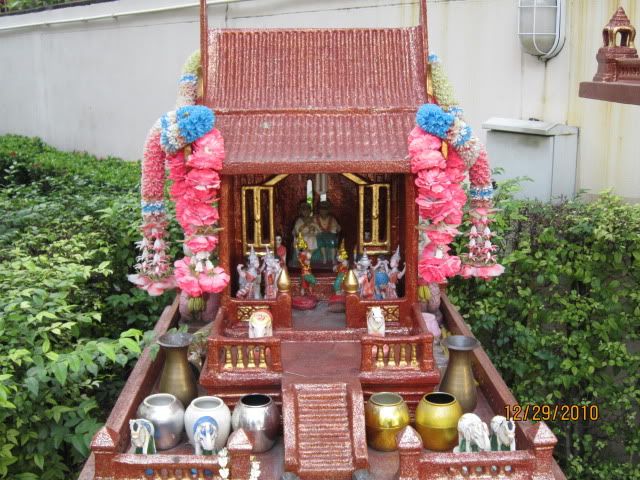 There are countless spirits in Thai folklore, but the ones that tend to get the more attention, and have permanent spirit houses, are the Guardian Spirits of the Land (Phra Bhum Jowthee), specifically the Guardian Spirit of the House and the Guardian Spirit of the Garden. The other seven Guardians of the Land are the Guardian of Gates and Stairwells (this is why you always step OVER the doorstep in a Thai house - because that's where the guardian lives), the Guardian of Forests, Mountains, and Fields, Guardian of Storehouses and Barns, Guardian of Animals, Guardian of Temples, Guardian of Water, and Guardian of Military Forts (yep).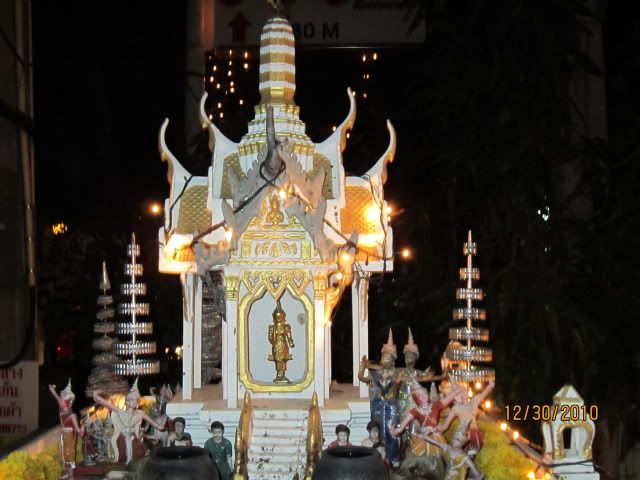 As I mentioned in the post about the Temple of the Emerald Buddha, Thai religion is a mix of Buddhism, Hinduism, and Animism. The spirit house would be primarily Animism, but if proper spirit house construction is followed to the letter, it would also require the attention of a Hindu priest. Few households go to this extreme, though.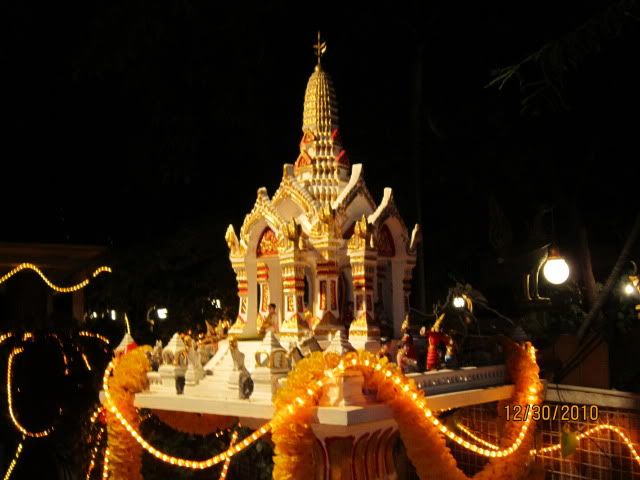 So there you have it. If you ever go to Thailand, the spirit houses will be one of the first things you see and wonder about, and now you have the answer. If the spirits are cared for, they will care for you. I think it's a pretty neat custom, don't you?