I'M BACK! The reason I wasn't able to blog the past couple weeks was because I was busy spending the holidays IN THAILAND. I've only been home a couple days and am still a bit jet lagged, so this one will be short. I'll get to the things that require more in-depth explanations in the coming weeks. I know that the majority of you are in the St Louis area, so rather than a month in a row of posts about Thailand, I'll be mixing it up throughout the next few months.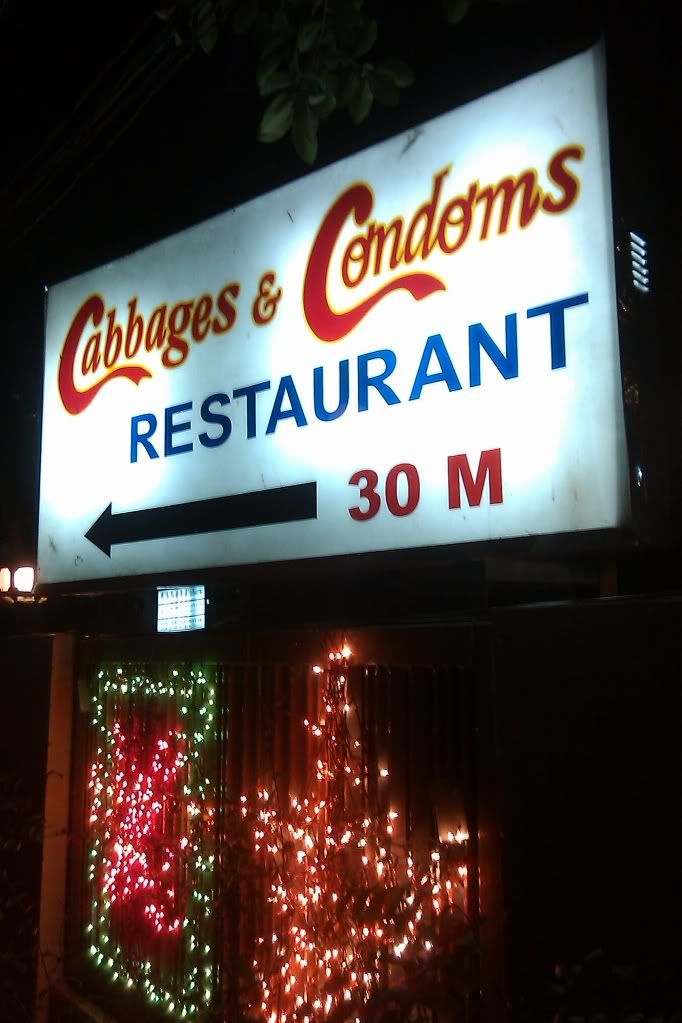 So, we were out for a walk in Bangkok one night when we stumbled across
Cabbages and Condoms
. I'd heard about it from guide books but didn't realize how close it was to our hotel. Sounds a little odd, eh?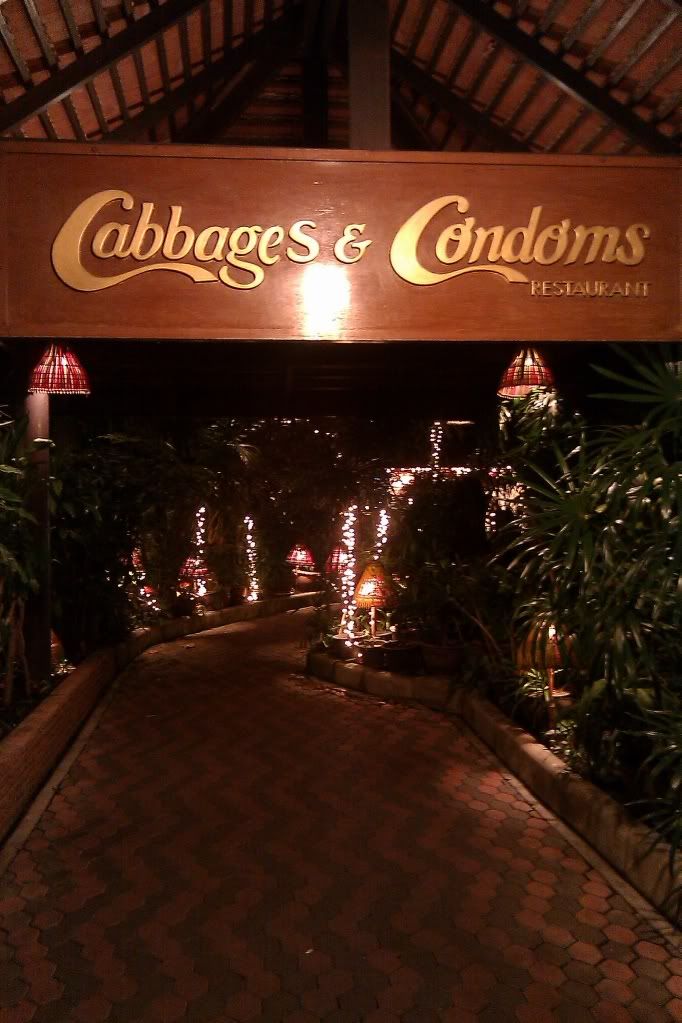 Well, it is unusual, but it is also a really nice restaurant. The food was excellent, and they have an absolutely stunning outdoor patio. It's only when you look closely that you realize that many of the decorations are fashioned from multicolored condoms.
sorry for the quality. I only had my cell phone with me but HAD to blog about this
Why cabbages and condoms? The answer is surprising. Proceeds from the restaurant (and the Birds & Bees resort in Pattaya) support a program called Population and Community Development Association (PDA), a private charity founded by Mechai Viravaidya to promote family planning. Mechai believes that successful family planning programs must make contraceptives as accessible as vegetables in the market. Get it?
These days, PDA has expanded their services to include community empowerment, environmental conservation, HIV/AIDS education and prevention, and water management and sanitation. The restaurant also has a gift shop that sells handcrafted items from Thai villages, and also offers massage services.
Now for the "craves"! As I said, this was an impromptu visit and I didn't have my real camera or any way to take notes, so I'm kind of winging it with the help of their online menu. Here we have, I think, is an appetizer called Chaw Muang, which is minced chicken and onion dumplings. Yes, they are purple. Purple and delicious!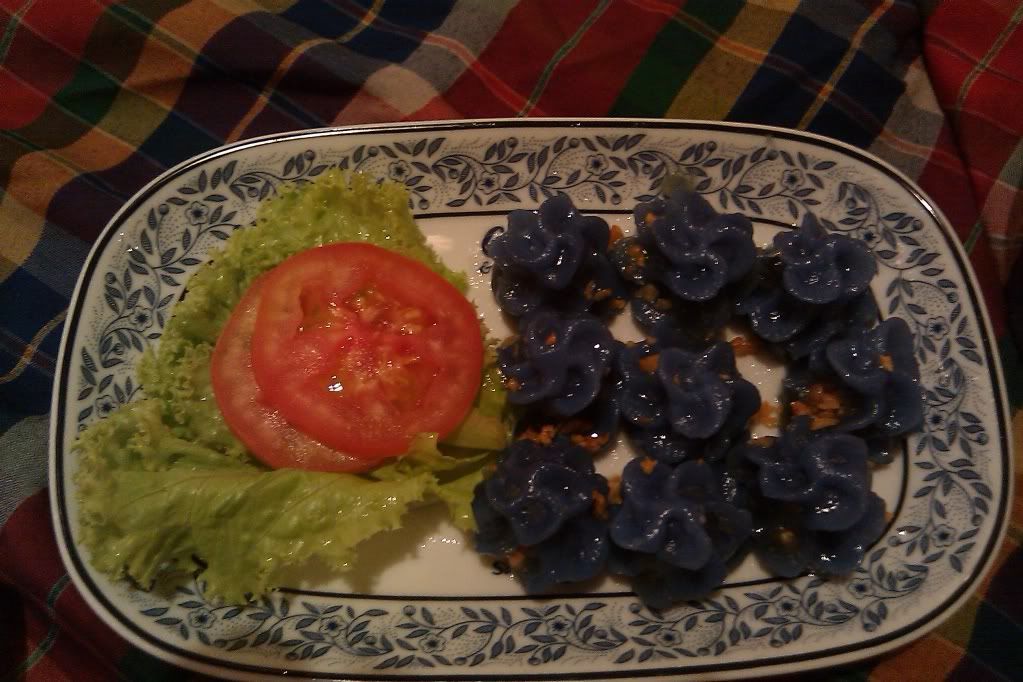 The next one is called Kai Hor Bai Teoy "in herb leaf bikini", according to the menu. This is fried chicken wrapped in pandanus leaf. My mom gave it a thumbs up. My dinner was pad thai, which most of you are probably already familiar with. That was actually the only time I ate pad thai in Thailand. It had to be done.
The menu at Cabbages & Condoms, as with most Thai restaurants, is extensive AND affordable. I think the most expensive meal on the menu was 350 baht, or about $12. Most appetizers are $3-4 and entrees $7-9. You generally pay more for a mai tai than a plate of pad thai in Bangkok.
So if you ever find yourself in Bangkok or Pattaya, check out Cabbages and Condoms for a great meal that supports a great cause!