So much going on the past couple months, I forgot that I promised more on Bellefontaine. As you may recall from
part one
, Francis and I did the walking tour back in November. The map we used barely devotes a sentence to each site, so we thought it might be nice to give you a little more detail about each person, or the architectural details highlighted. This is absolutely not meant to take the place of doing the tour on your own!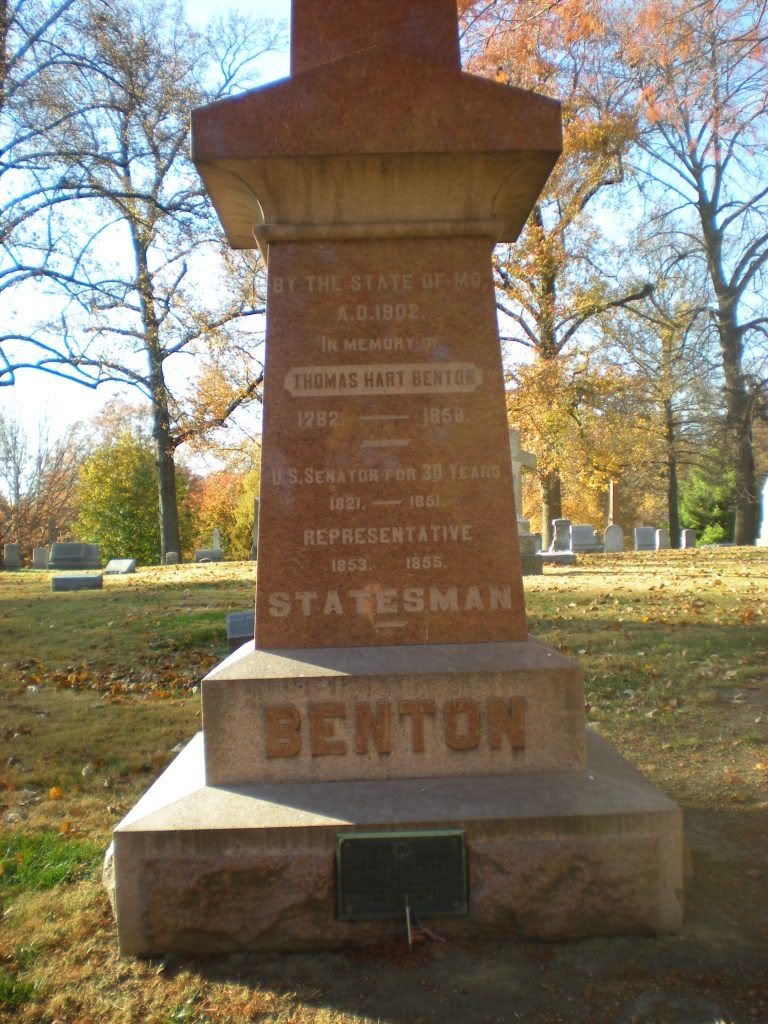 1. Thomas Hart Benton - US Senator from Missouri who served for 30 years, the first person to serve 5 terms. He moved to St Louis in 1815, soon after the Missouri Territory opened. Benton was a champion of westward expansion and author of the first Homestead Acts. He was wounded in a duel against Charles Lucas on Bloody Island, a popular dueling sandbar in the Mississippi River at St Louis. A great quote from wikipedia: "I never quarrel, sir, but I do fight, sir, and when I fight, sir, a funeral follows, sir."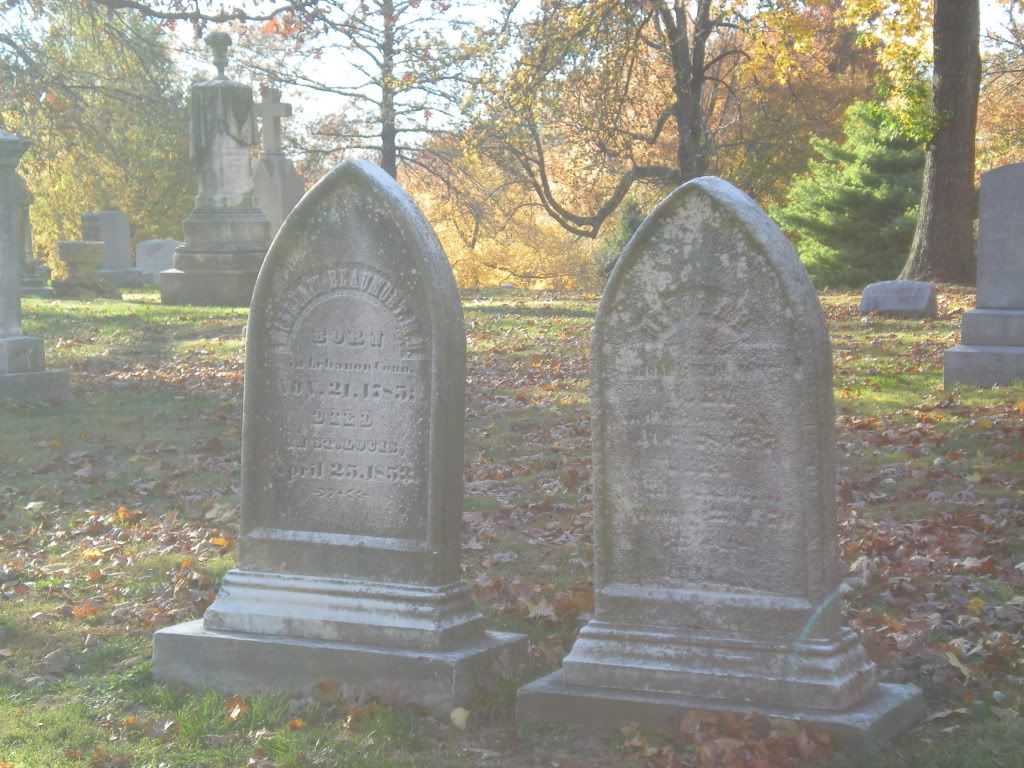 2. Dr William Beaumont, MD (November 21, 1785 – April 25, 1853) - US Army Surgeon - Maybe I'm just weird, but I remember reading about this doctor before. He treated a man, Alexis St Martin, for a gunshot wound to the gut, thinking St Martin would die of his wounds, but he didn't. He recovered, but with a fistula (hole) that went straight through to his stomach. Dr Beaumont did all kinds of experiments with that hole in St Martin, and with his gastric juices. Controversial, but those experiments were instrumental in our understanding of the digestive process. Beaumont is called the Father of Gastric Physiology.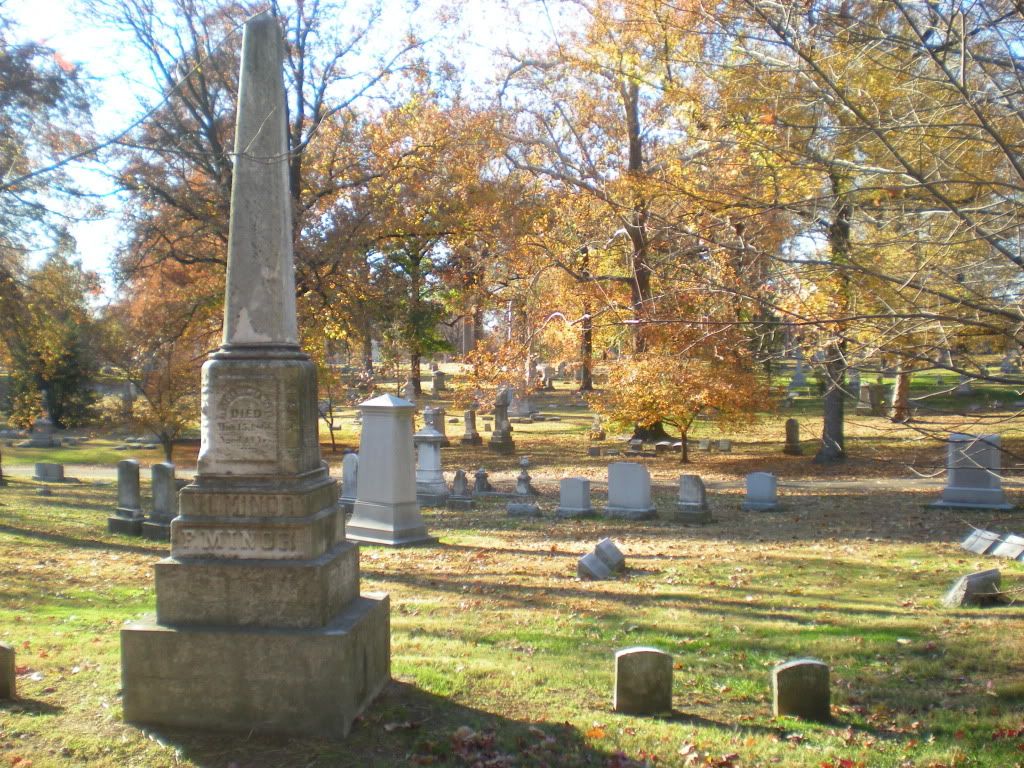 3. Virgina Minor (March 27, 1824 – August 14, 1894) - Co-founder and first president of the Women's Suffrage Association of Missouri. Most famous for a case she lost, Minor v. Happersett, where she argued that the 14th amendment gave women the right to vote.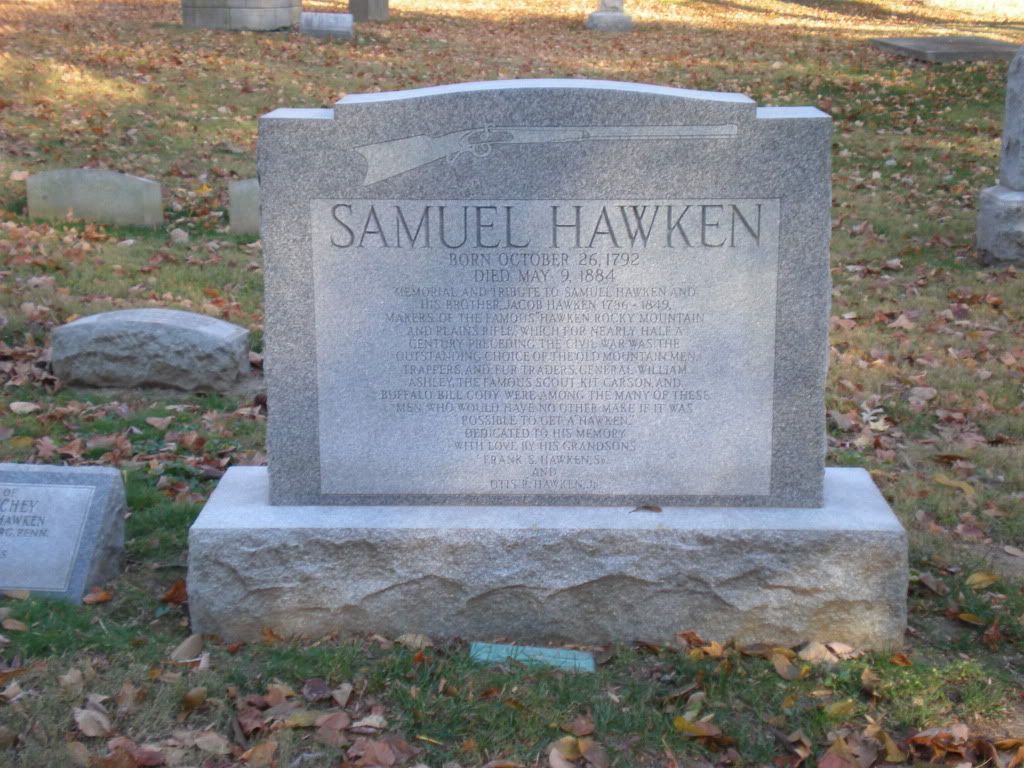 4. Samuel Hawken (? 1792 - May 9, 1884) and his brother Jacob were gunsmiths and traders, famous for designing the
Hawken rifle
. For locals wondering the relation to Hawken House in Webster Groves, that house was built by one of the sons of Jacob Hawken.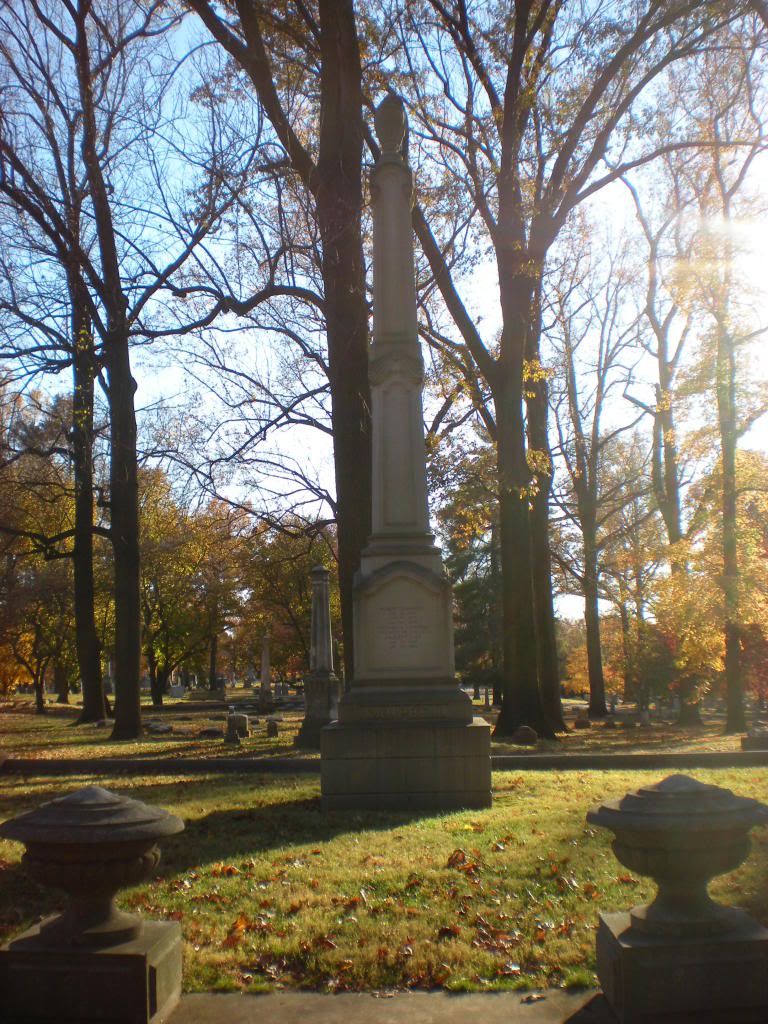 5. Robert Campbell (February 12, 1804 – October 10, 1879) - Campbell had his hand in a lot of pies over the course of his lifetime, including fur trading, real estate, banking, and retail. He and his partner William Sublette had both a fur trading company and a dry goods store called Sublette & Campbell. Campbell's home is one of St Louis's best historic homes, the
Campbell House Museum
, which I blogged about last year.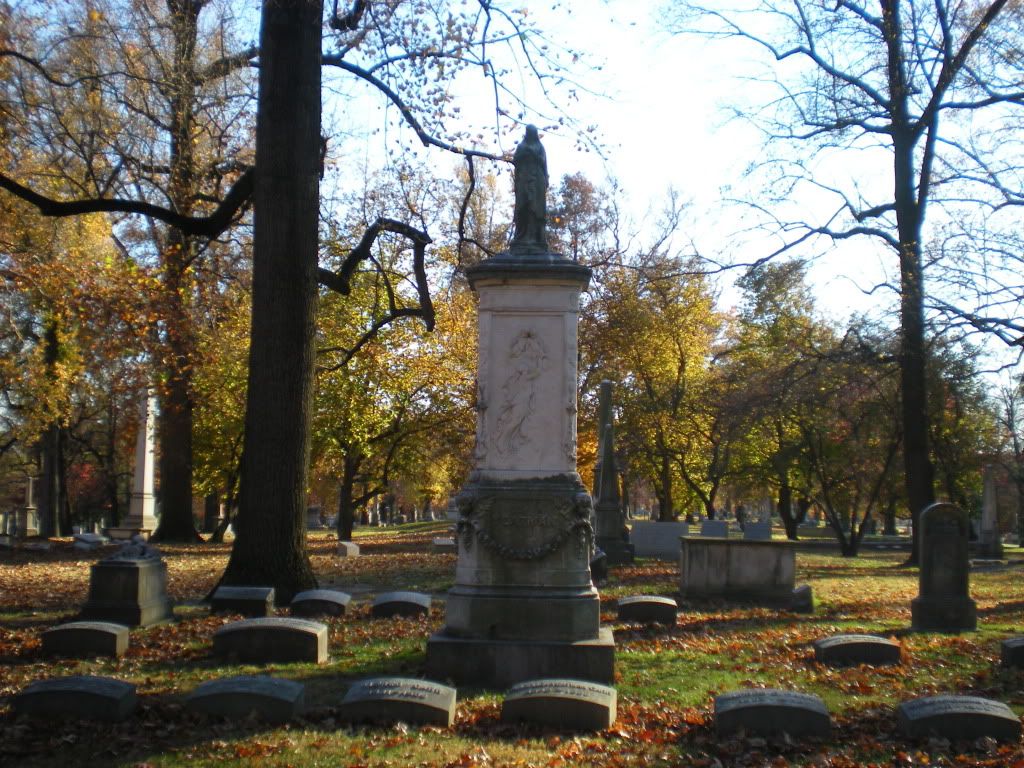 6. James Yeatman (August 27, 1818 – July 7, 1901) - Yeatman was a banker and philanthropist who served as both the first president of Bellefontaine Cemetery and the first president of the Mercantile Library, which is now located in the lower levels of the University of Missouri - St Louis and is well worth a visit. He had a hand in so many charitable organizations in St Louis that there is not enough room here to list half of them. You can read more about him
here
.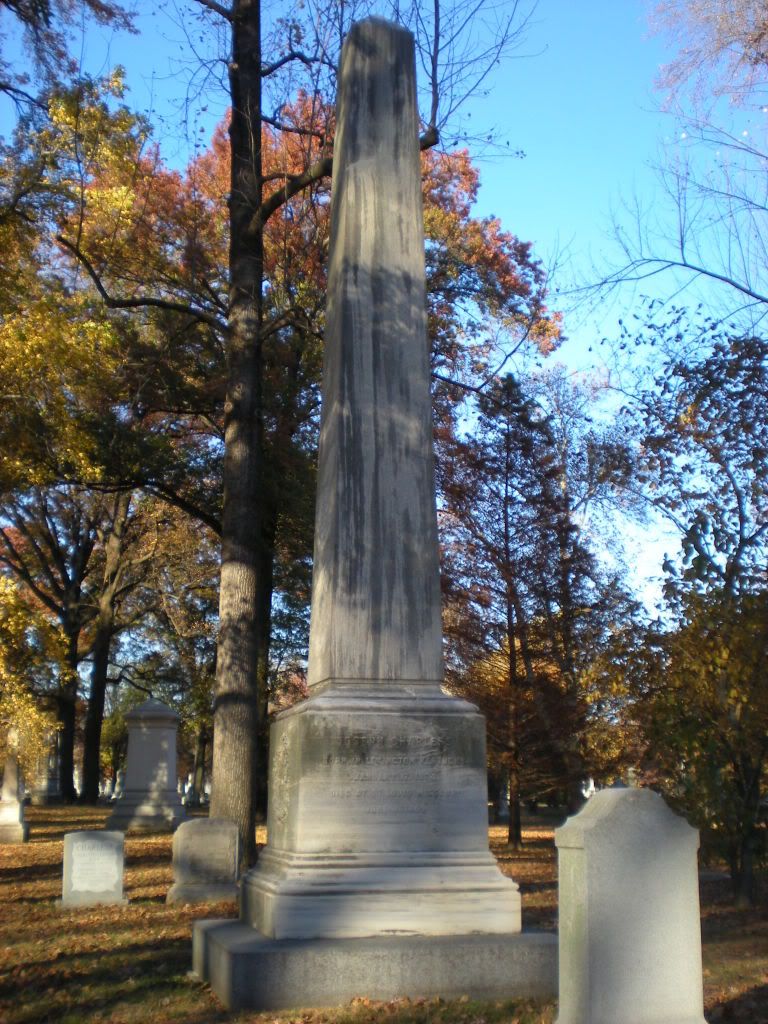 7. Joseph Charless Jr (January 17, 1804 - June 3, 1959) - I may have photographed the wrong Charless. I can't find my copy of the cemetery map at the moment. Oops. Joseph Jr was was a "prominent citizen" of St Louis, but beyond that it's hard to find details. His death was a Big Deal, though. He was killed by a bookkeeper, one Mr Joseph Thornton, whom he had testified against in an embezzlement trial. The newspaper clipping of the day is
definitely worth reading
. Newspapers certainly set a different tone back then. The more famous Joseph Charless is the Senior, who was the publisher of the Missouri Gazette, the first newspaper west of the Mississippi River.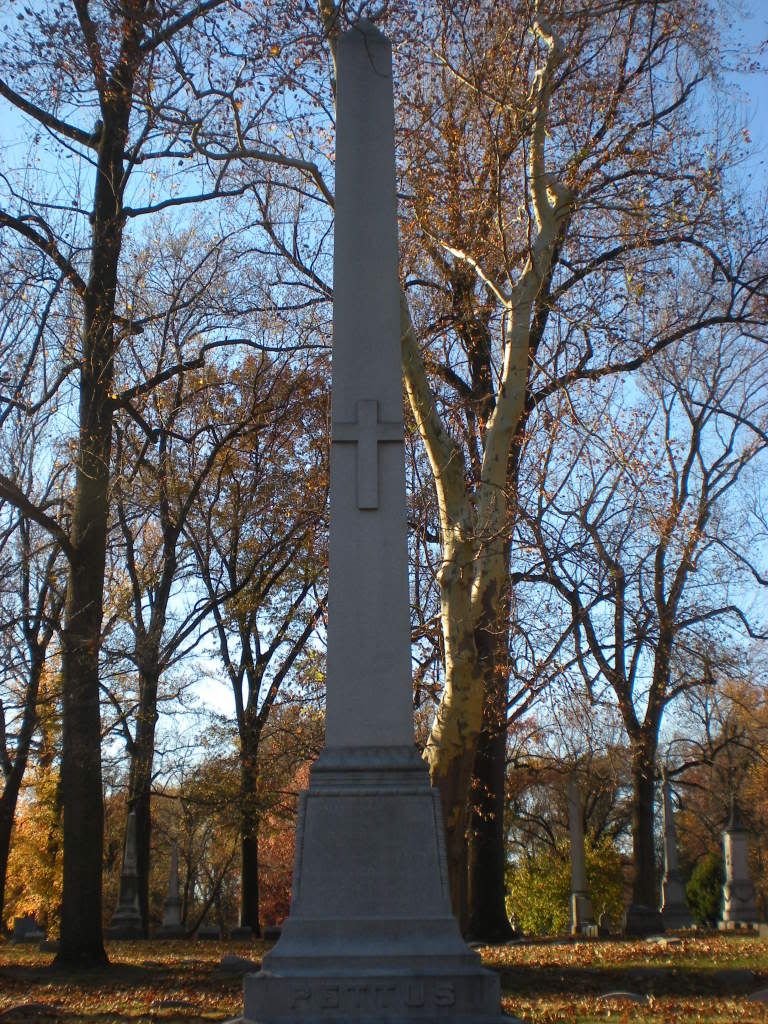 8. William Grymes Pettus (Dec. 31, 1794 - Dec. 25, 1867) - Missouri State Senator, Probate Judge and Secretary of State under Alexander McNair, the first Missouri Governor. One of the authors of the original Missouri Constitution. And a tidbit for Keith: He was also a Freemason.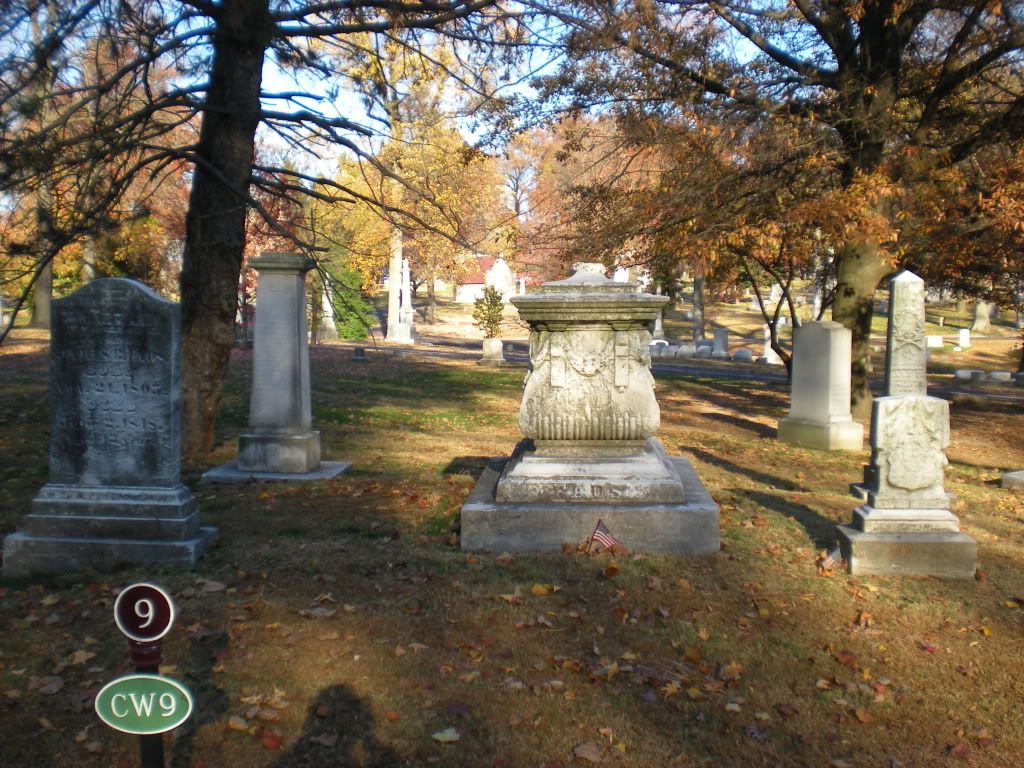 9. Captain James B Eads (May 23, 1820 – March 8, 1887) - Known to St Louisans as Captain Eads, designer of the Eads Bridge, the first steel bridge to cross the Mississippi River. Turns out he wasn't a Captain at all, but was in the salvage business. He designed a diving bell and special boats for the purpose of salvaging goods and sunken ships in the river, and got the nickname "Captain" from that business. He also built iron-clad gunboats that were instrumental in General Grant's siege of Vicksburg. His mausoleum is in the center. There seems to be another Eads to the left, but I can't read the marker on my screen.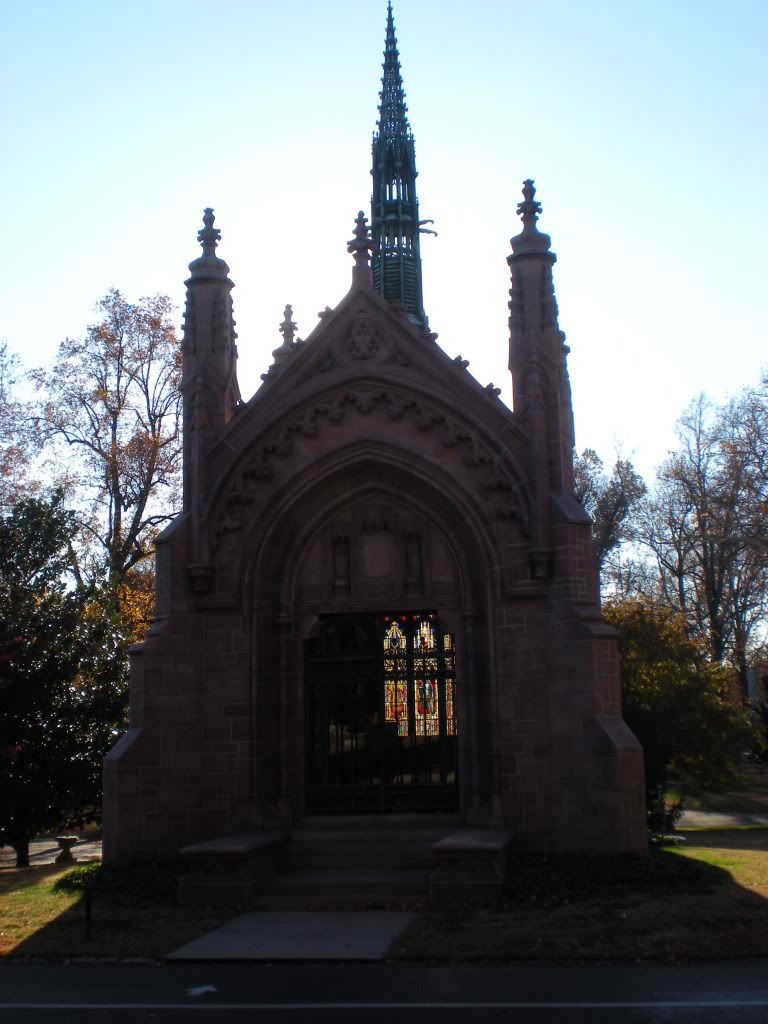 10. Probably one of the most recognizable mausoleums in Bellefontaine, both for its architecture and occupants. This is the Busch Mausoleum, final resting place of Adolphus Busch (July 10, 1839 – October 10, 1913) and Lilly Eberhard Anheuser Busch (? 1844 - Feb. 25, 1928). Adolphus was in the brewery supply business, and it was through his dealings with the Eberhard Anheuser & Company brewery that he met and married the daughter of Eberhard Anheuser (in a double ceremony with Anna Anheuser and Ulrich Busch!) Eventually Adolphus teamed up with his father-in-law to create the world famous Anheuser-Busch (later to become AB/Inbev, but we don't like to speak of that around these parts.)
The Busch Mausoleum was built in 1915. It is done in a Gothic style, with walls of Missouri red granite and a roof of gray green slate. The vine patterns you can see at the bottom of the picture are hop vines.
That's probably enough trivia for one day! I think there are 47 points of interest on the map, so we will return to Bellefontaine a few more times in 2011.