After we toured Bonne Terre Mine a couple weeks ago, we walked around the corner to the
The Space Museum
, the largest private collection of space memorabilia in Missouri. It's pretty awesome and definitely worth the trip to Bonne Terre if you are a space geek.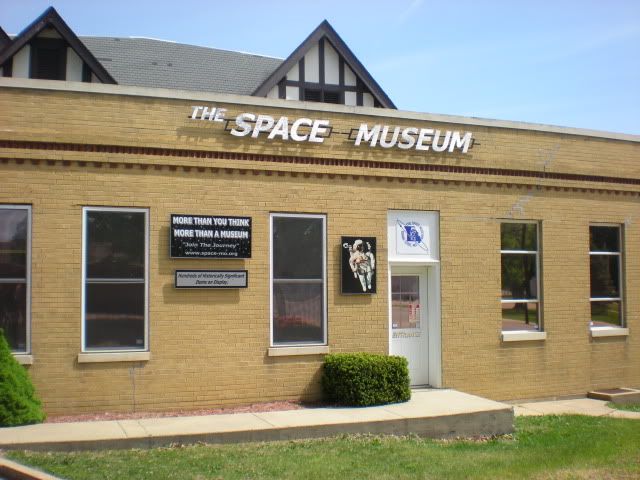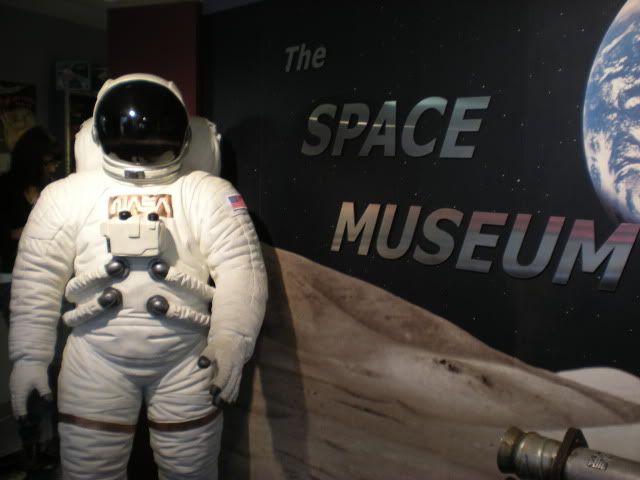 Of course we all fixated on the space toys. Check out this collection of ray guns!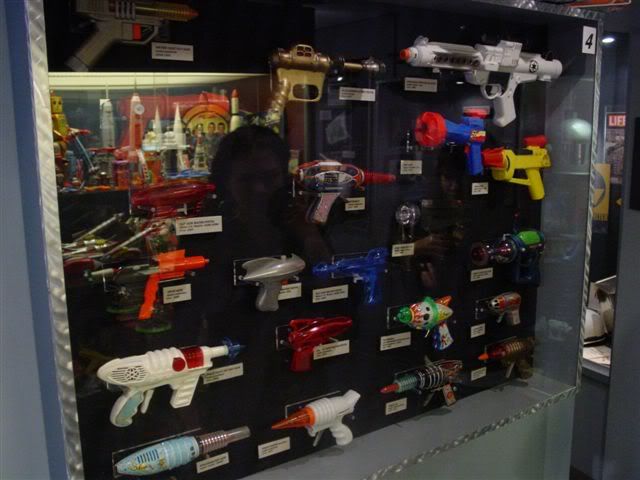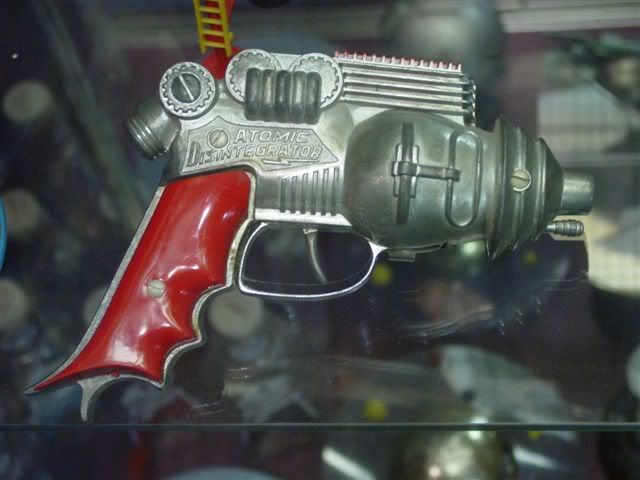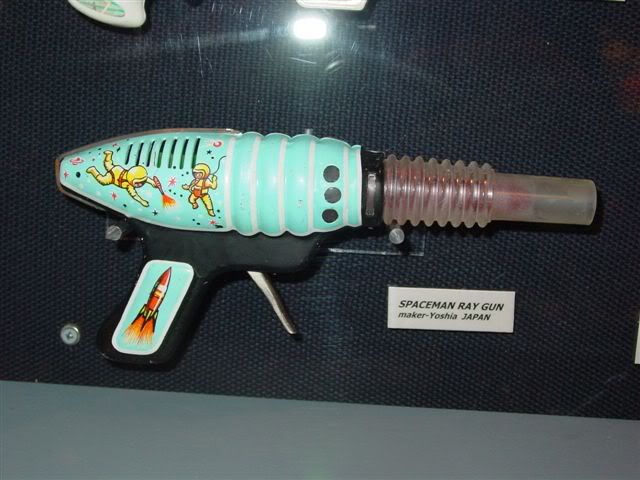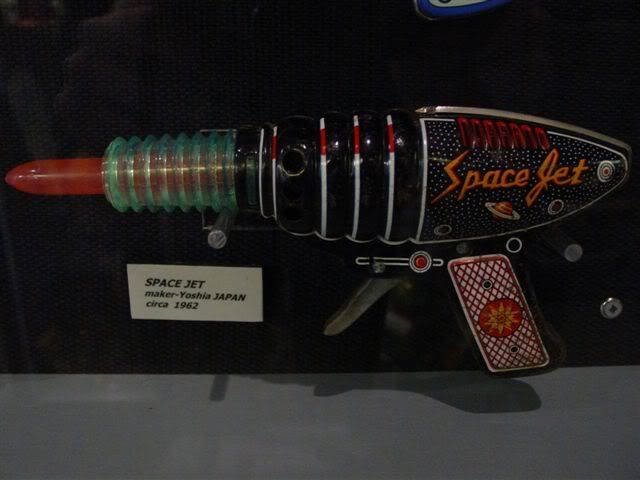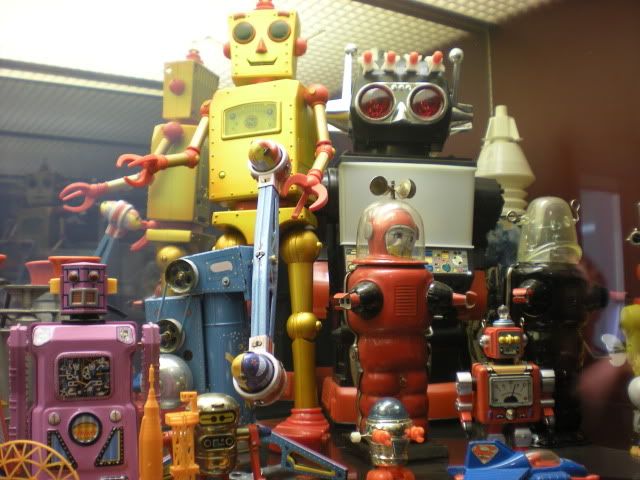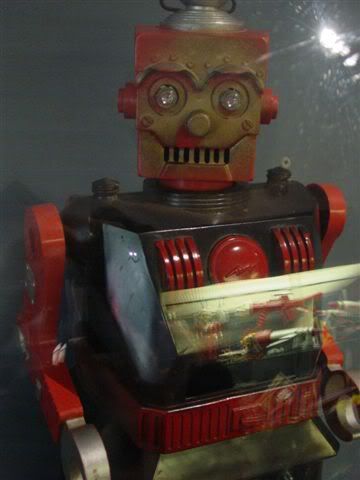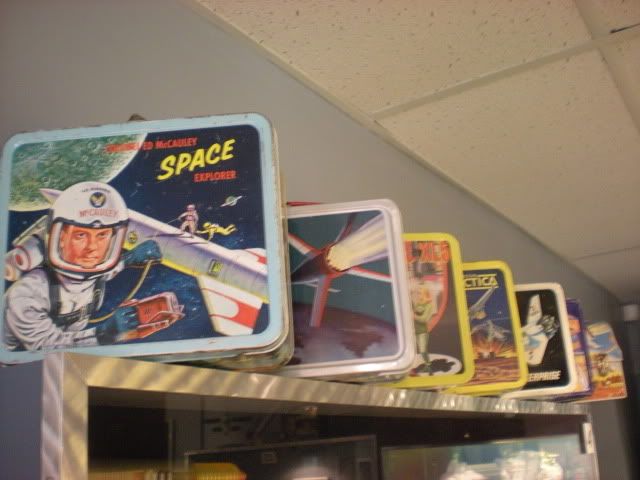 Of course, they have a lot more than just toys.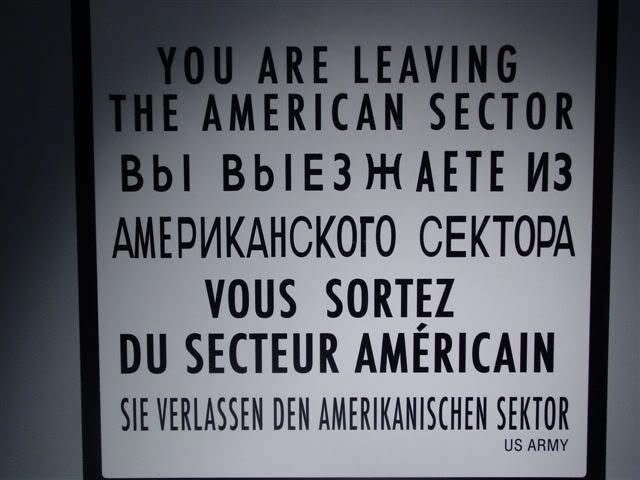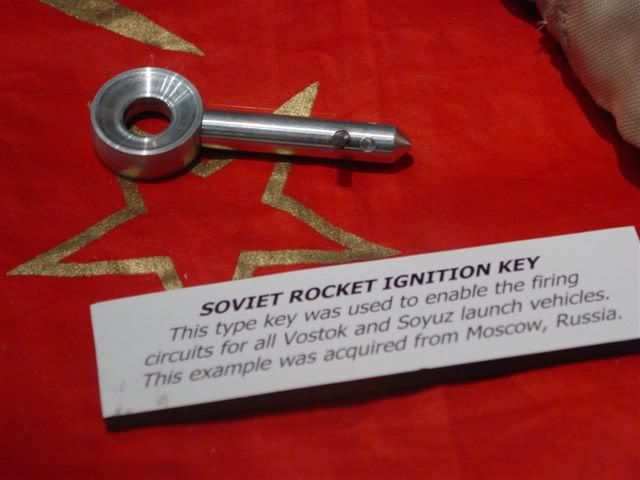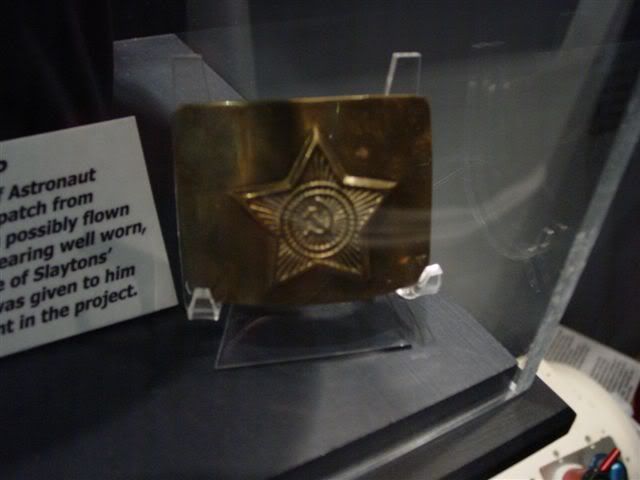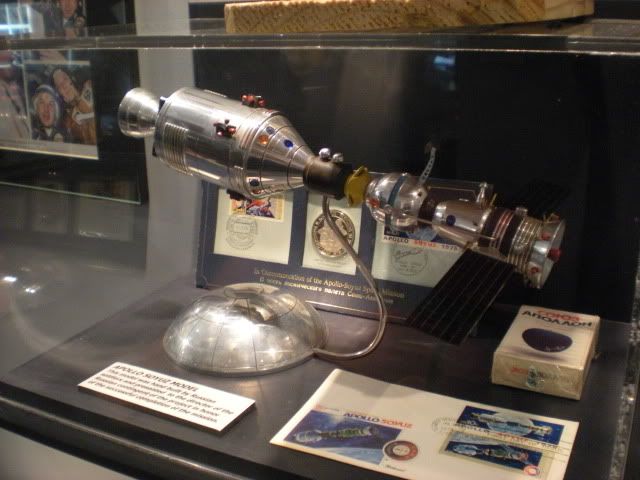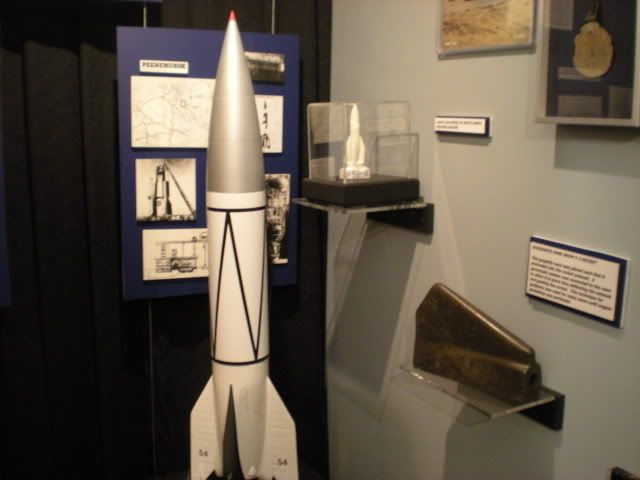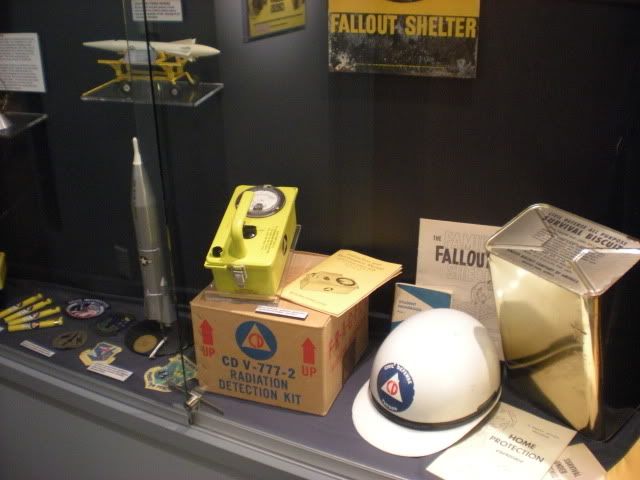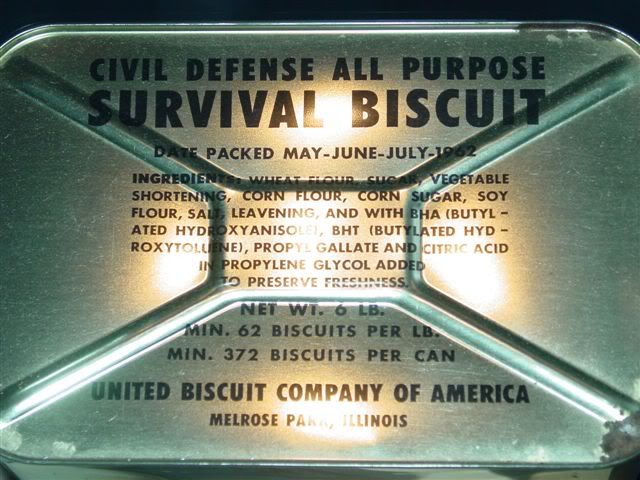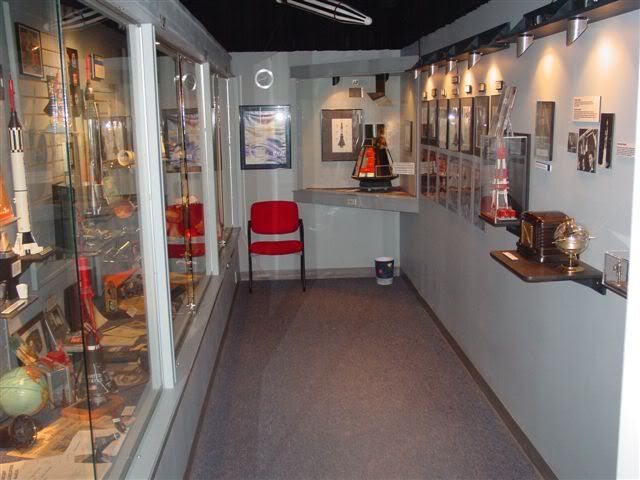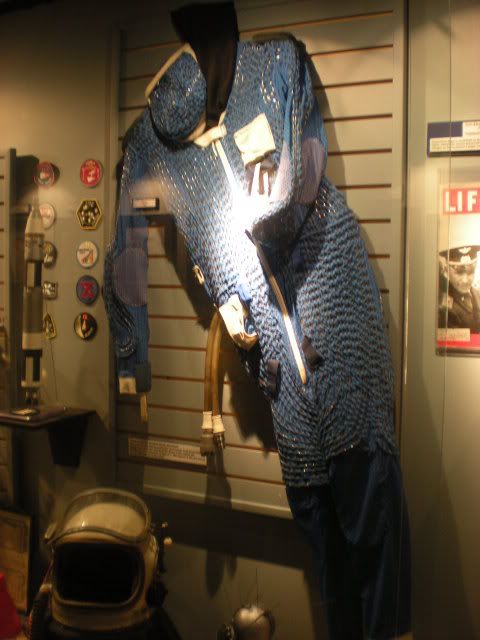 ACTION CAM! This is the model at the end of room: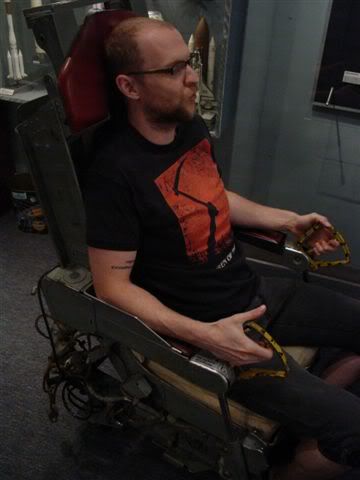 Keith trying to land a moon rover or something. I didn't play this game.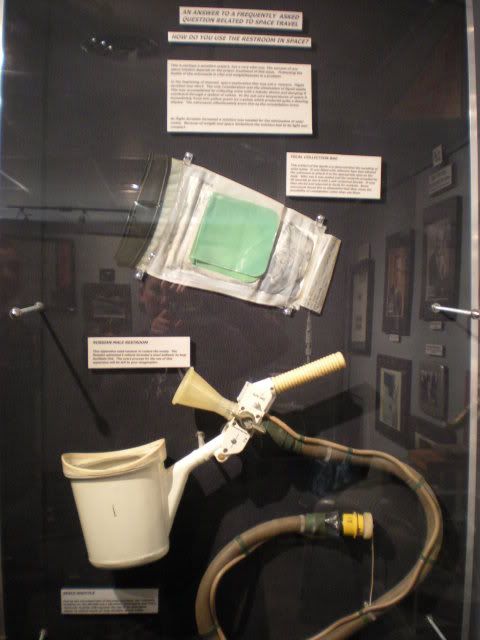 Courtney really needs you to see this. Above, upper, a US space "waste collection" system, which involved adhesive tape. Lower, the Russian version, which looks slightly more comfortable and a whole lot more advanced.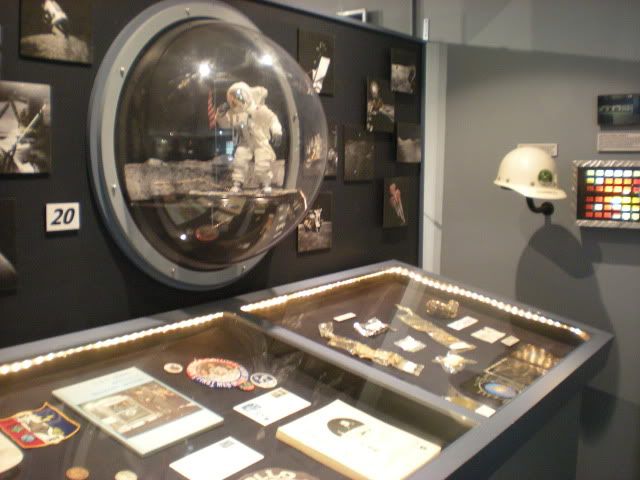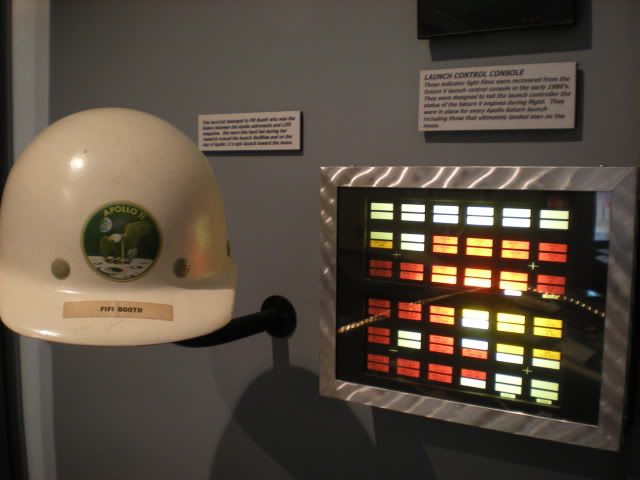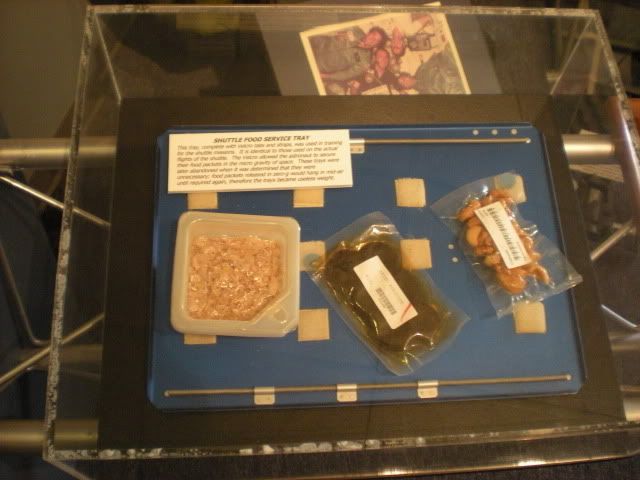 Shuttle Food Service Tray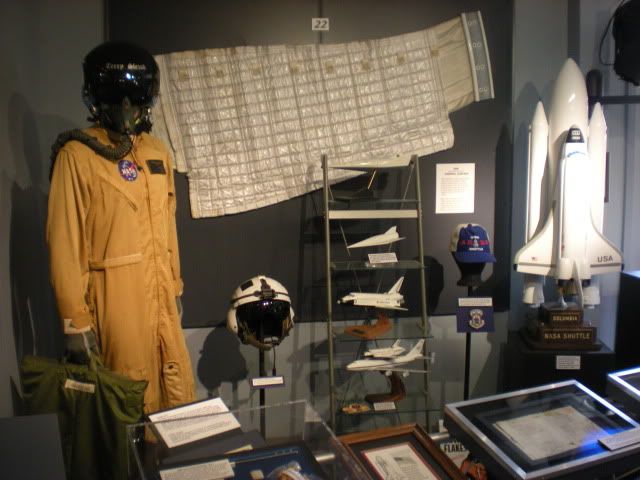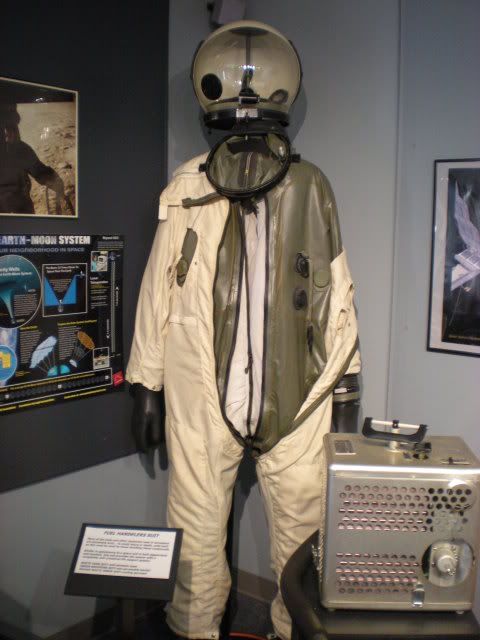 The Space Museum is open Friday and Saturday from 9-5 and Sunday from 1-5 and admission is $5. Mark your calendars right now for Show Me Space Day on June 26! The St Louis Science Center is bringing their Segways, and there may even be astronauts! You can find more information about Show Me Space on the museum's website.