This is another cemetery that is a couple blocks away from my house. St Matthew Cemetery was established in 1877 at Bates and Morgan Ford. The chapel was added in 1887. It is operated by St Matthew United Church of Christ at Potomac and Jefferson.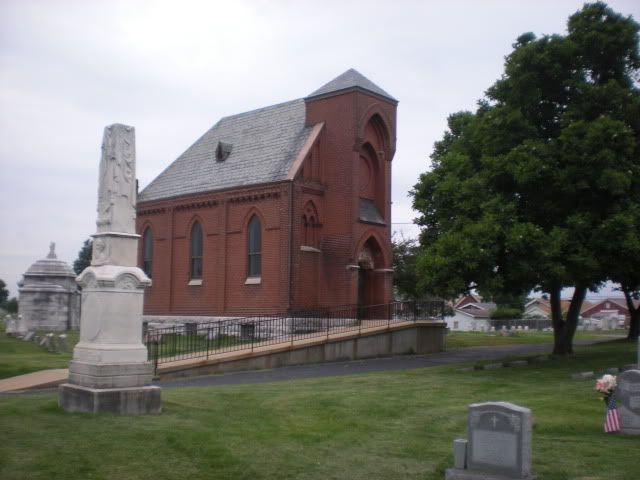 St Matthew has very few trees compared to Concordia, the one behind my house, but I really like trees in cemeteries so I seem to gravitate to those areas. I was surprised to find out recently that this is not the prime real estate I thought it was. I would love for my final resting place to be under a tree, but apparently I'm in the minority.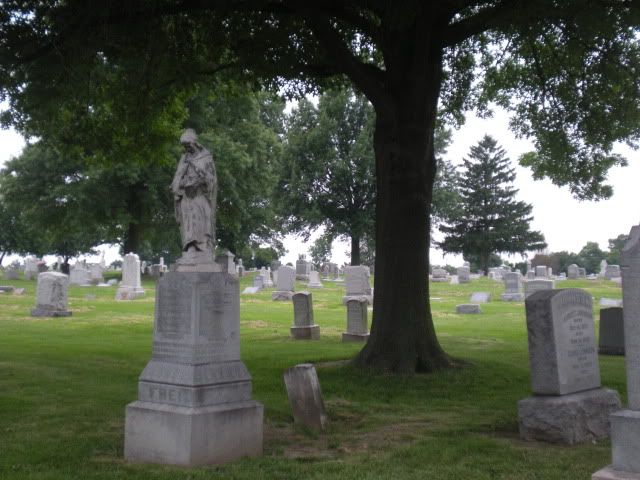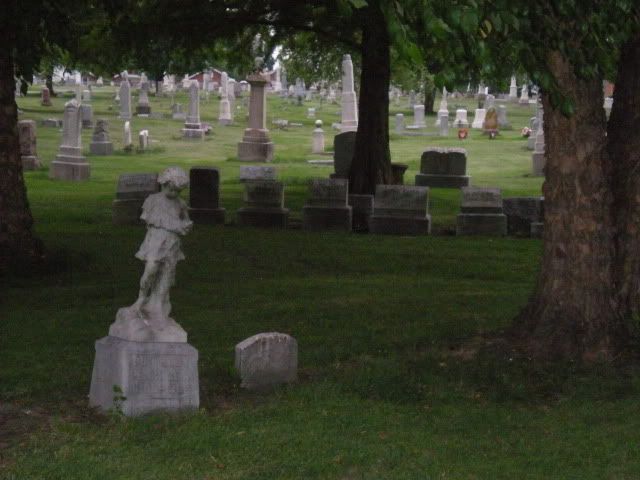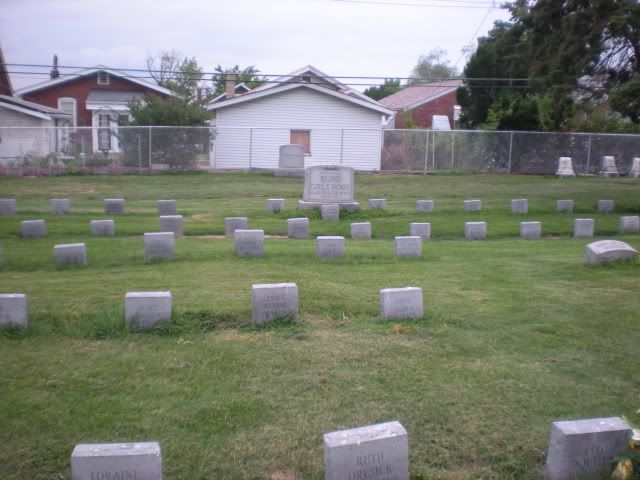 This stopped me in my tracks. The Missouri Blind Girls home was established in 1866 by nine blind young women. It is known today as the
Mary Culver Home
, presently located in Kirkwood. The name was changed in 1993 "to better reflect the mature residents," so I take it that today it is more of a retirement community.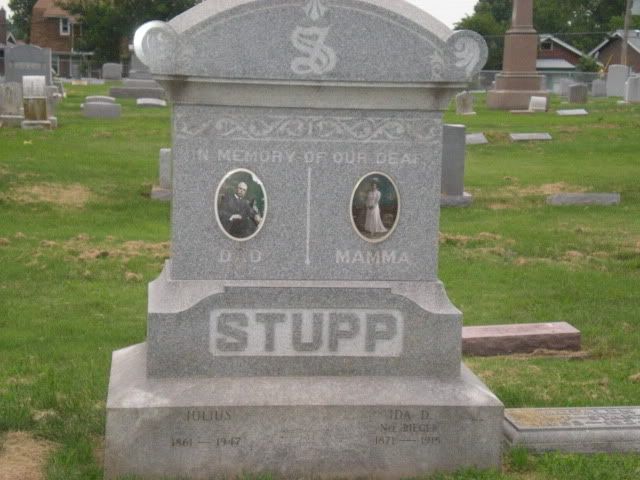 You guys know I love the ceramic photos. This one is amazing. Mamma passed away in 1915 and Dad in 1945 and these tiles are still absolutely beautiful.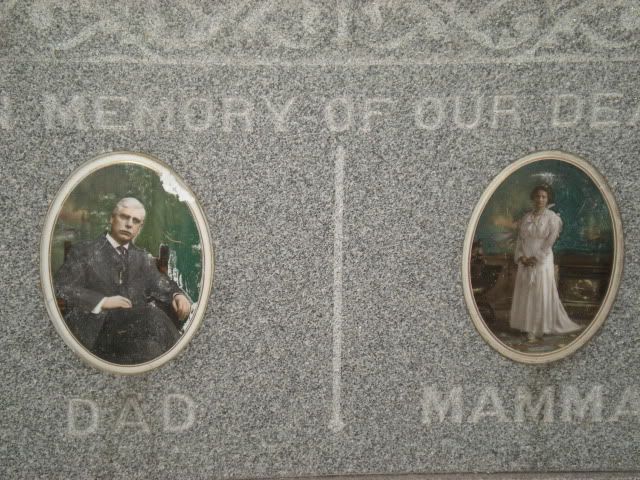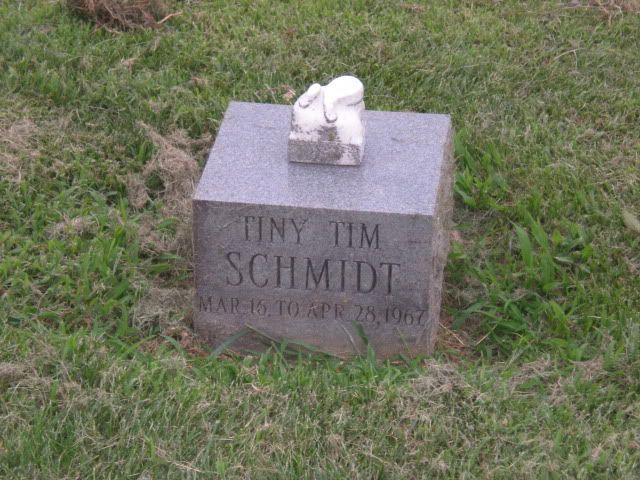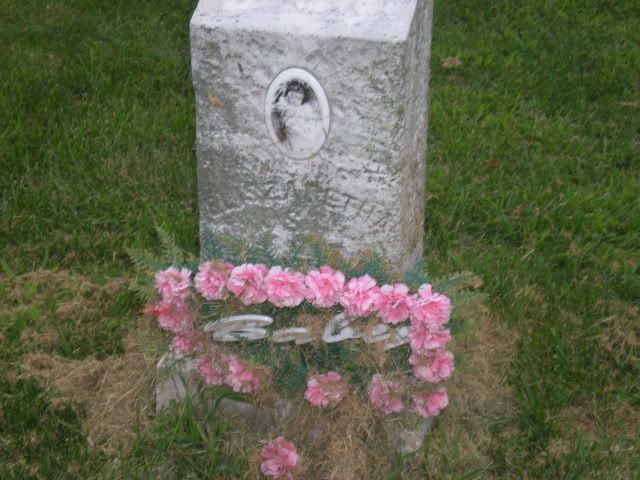 I think I have said this before, but I always find it so touching when I see a very old grave that is still tended to, particularly when it's a baby.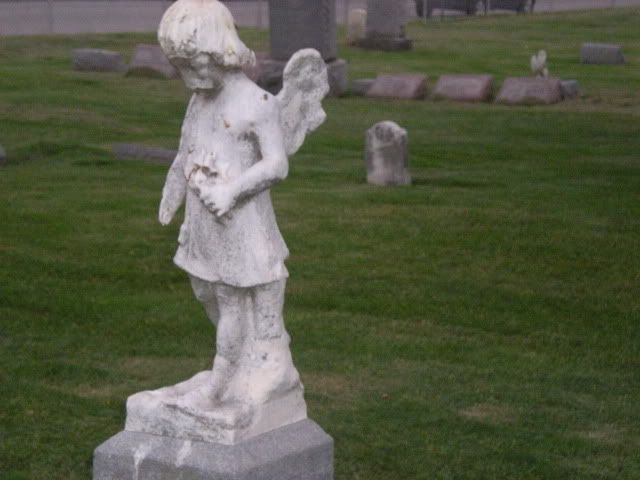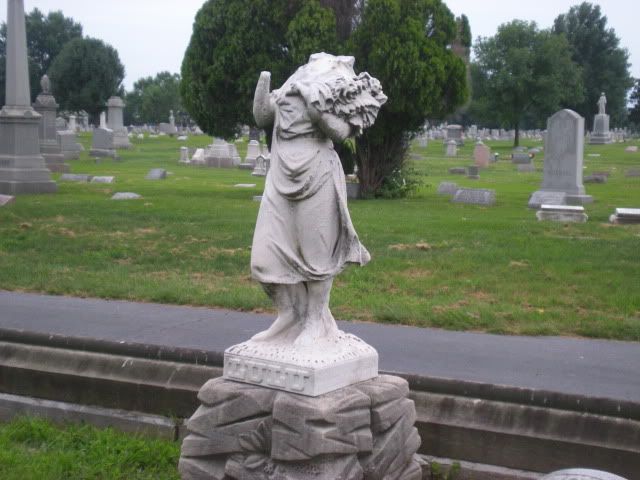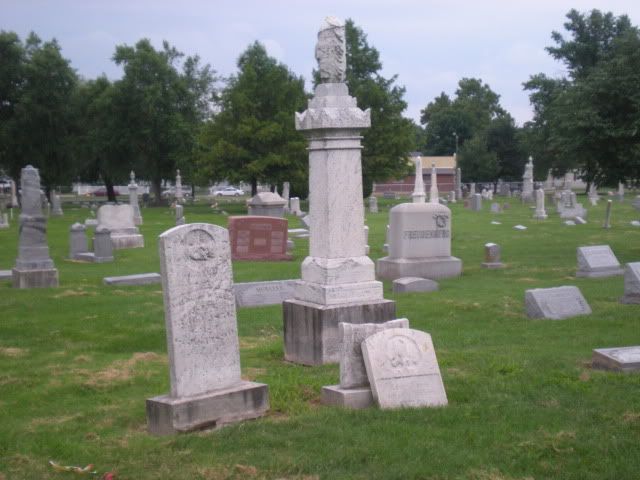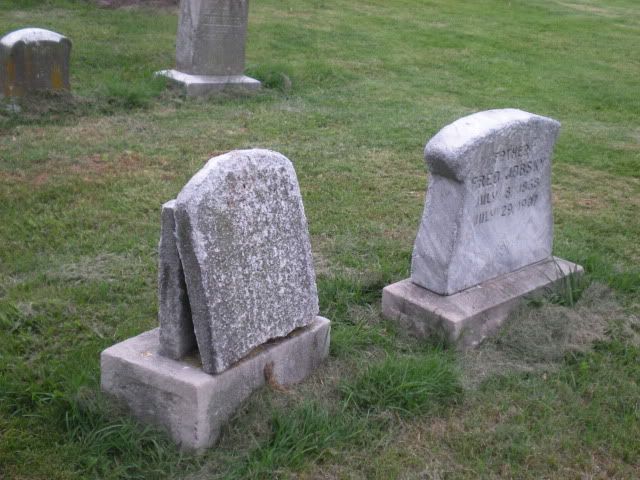 There are a lot of monuments and markers that are in sad shape in St Matthew. I always find myself wondering if there is any way to repair these, or if they would need to be replaced. It makes me want to start an "Adopt a Tombstone" project, like one would adopt a stretch of highway.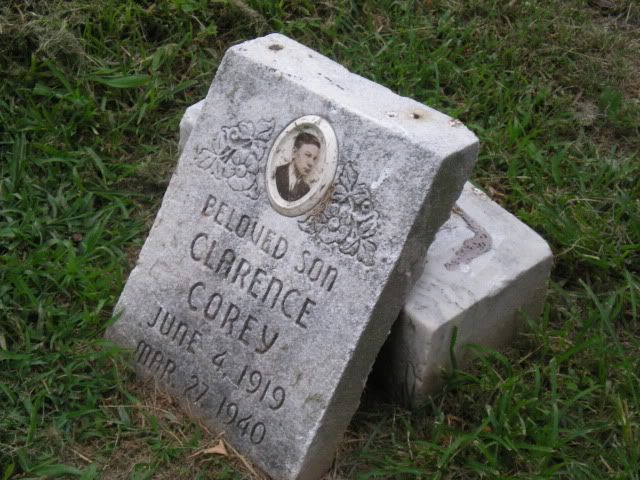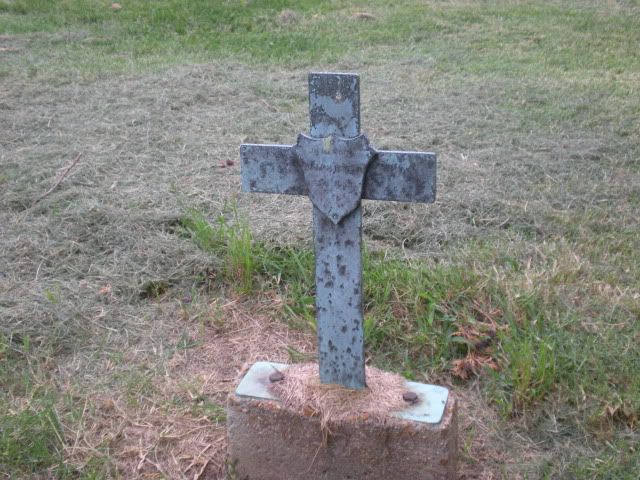 When I see markers like this, I always wish there was some way to find out what the story is. A marker made of anything other than stone is unusual in this area. Whatever the case, there should be more of them. I dig it.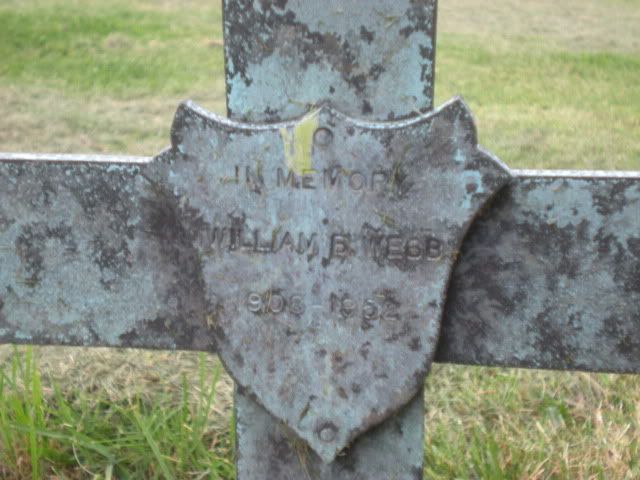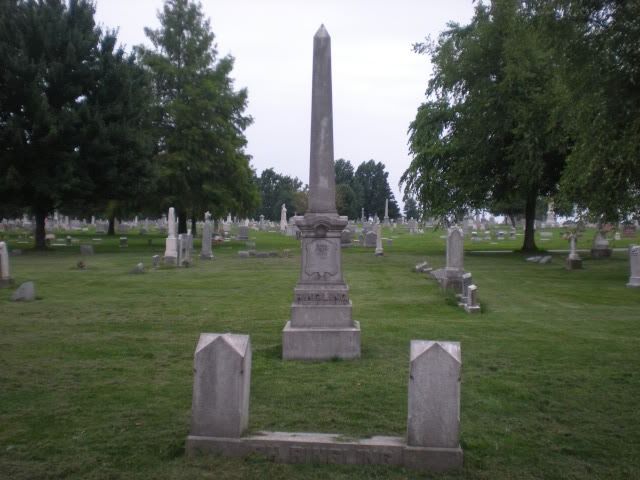 Behind the scenes fact: I always say these cemetery posts will be "quick" and then I spend an hour trying to figure out if this Ringling is related to THE Ringlings. I'm afraid I can't spend the rest of my life on this, so I have no conclusive answer for you. I didn't even notice the name until I was sorting pictures on the computer, so for all I know that says "Bingling." But I admit that I almost ran down the street in the dark to find out for sure. This blog is a labor of love, I tell you.
One final note: Someone was asking me in the last week about cemeteries in St Louis and small family plots or burials outside of large cemeteries. Hopefully it's someone who reads this blog regularly.
Here is the list of St Louis area cemeteries
that I mentioned. Even if you are not that person, the list is pretty interesting!