So much going on, so little time to blog about it! This one doesn't need a whole lot of explanation, though. All you have to do is look at the pictures. Clearly this is the greatest pumpkin farm of all time.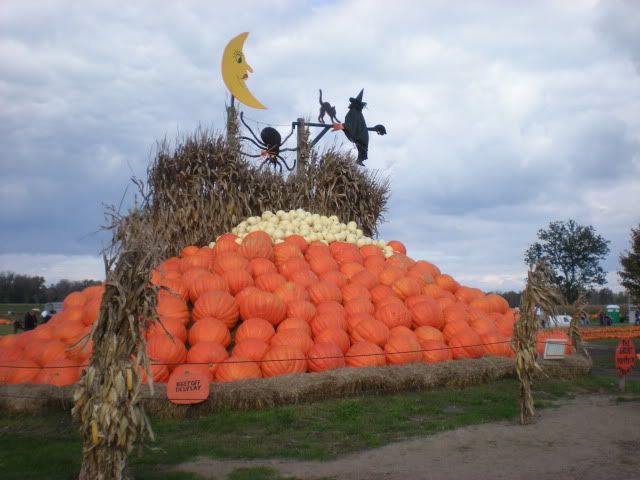 Let me rattle off a list a la Meramec Caverns: They have pony rides, hay rides, a vintage fire truck, face painting, funnel cakes, cider, pick your own pumpkins, Jack O Lantern pumpkins, white pumpkins, pie pumpkins, mini pumpkins, mutant gourds, painted gourds, Indian corn, farm animals, western town, fort, haunted house, and a super cute tractor-train made of barrels. AND MORE.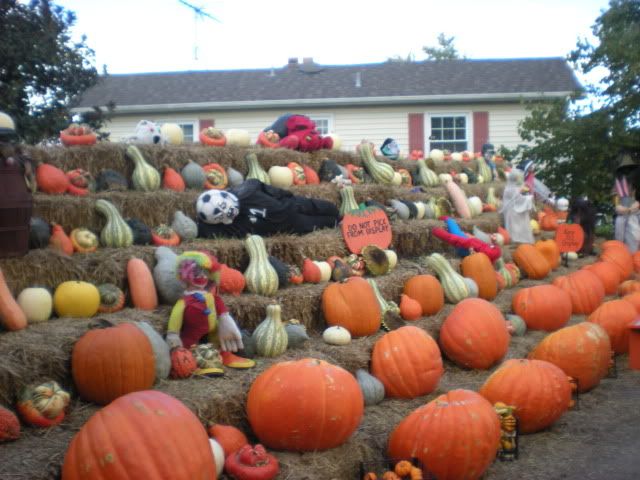 Look, we did a kid activity with an actual kid this time! We were all jealous that Ruby got to ride a pony.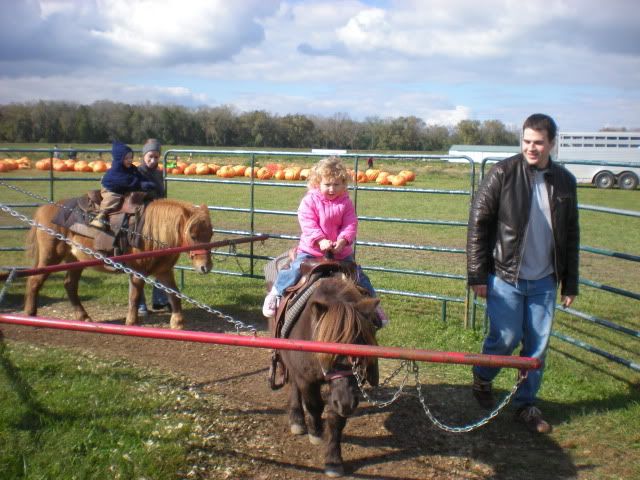 Below is the water line from the Flood of '93. That's well over my head, and the river is nowhere in sight.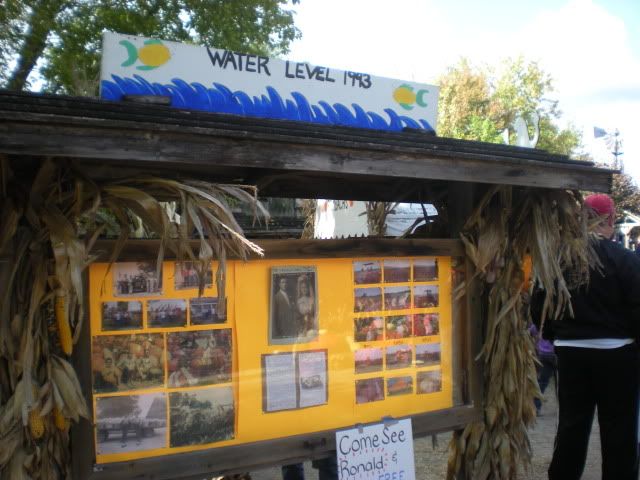 What's really amazing is how well it recovered. I remember a lot of this stuff from when I was a kid. I'm sure a lot of you remember Fort Rombach! (It's not as big as you remember, though, I'll tell you that.)
Remember to leave with as many kids as you brought!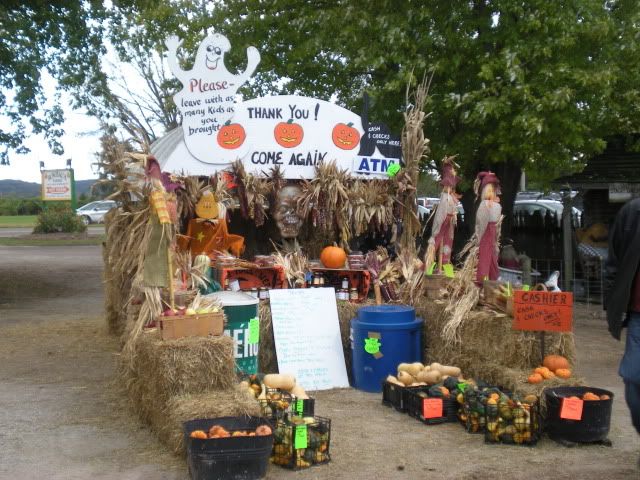 Rombachs Farm is located at 18639 Olive Street Rd, Chesterfield, MO 63005. They are open from 9am-6pm, 7 days a week (I think this is May or June until November 1.) Admission is free, so you can spend as much or as little as you want! I think I spent about $20 for a cheeseburger, a good-size pumpkin, and some Indian corn.