Hooray! My favorite
St Louis Science Center
exhibit is out of storage! You may remember the medical exhibit from the old Planetarium side. I think it was part of the tunnel from the Planetarium to the new building. When they remodeled the Planetarium and the tunnel, the medical exhibit disappeared.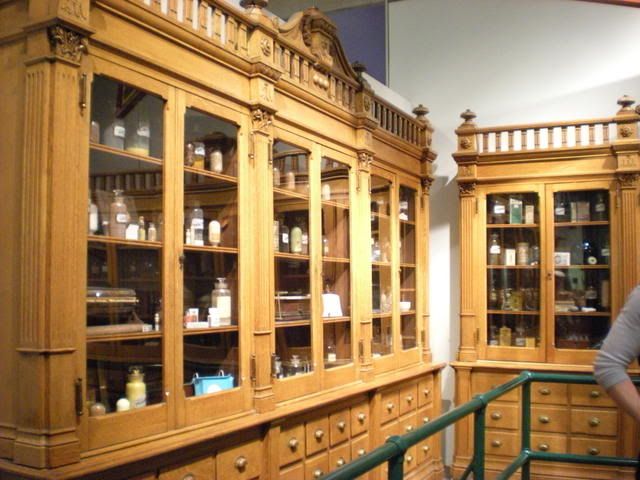 It's my love of quackery and furniture all in one! What I wouldn't do for those apothecary cabinets!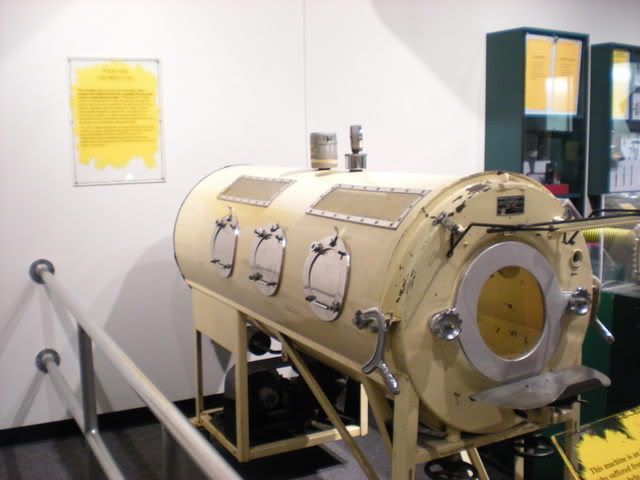 Iron Lung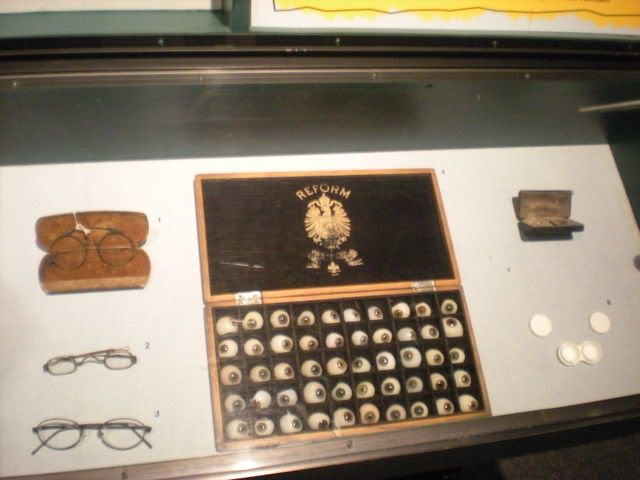 Glass Eyes. This was my favorite even when I was young. On this weekend I was dashing through the exhibit calling to my friends, "Have you seen the eyeballs? Are they here?"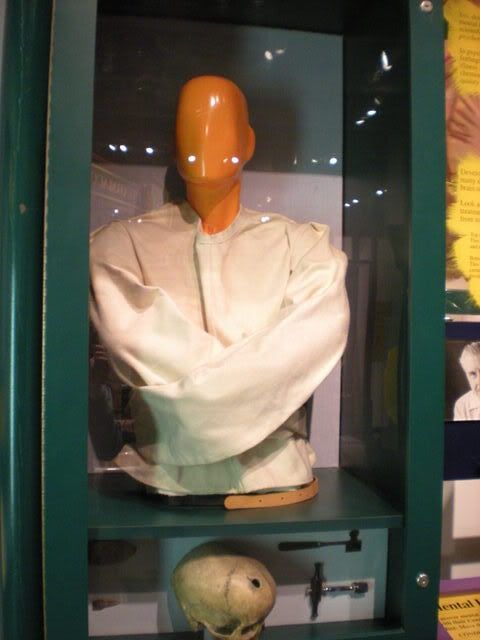 Straightjacket above, skull with trepanation hole below.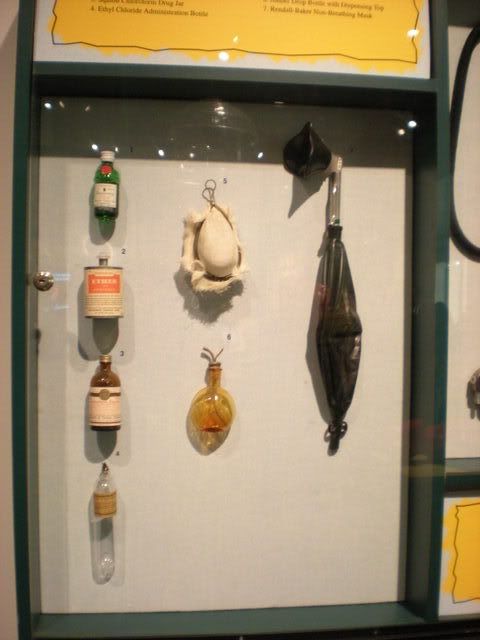 Anesthesia paraphernalia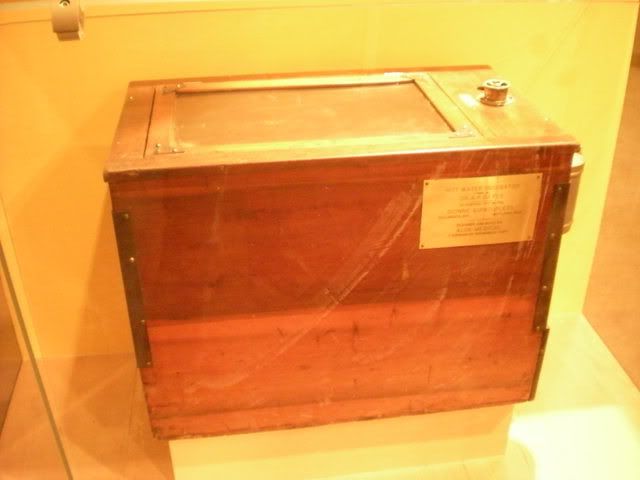 These next two are on the first floor. This is an incubator built for the Dionne Quintuplets.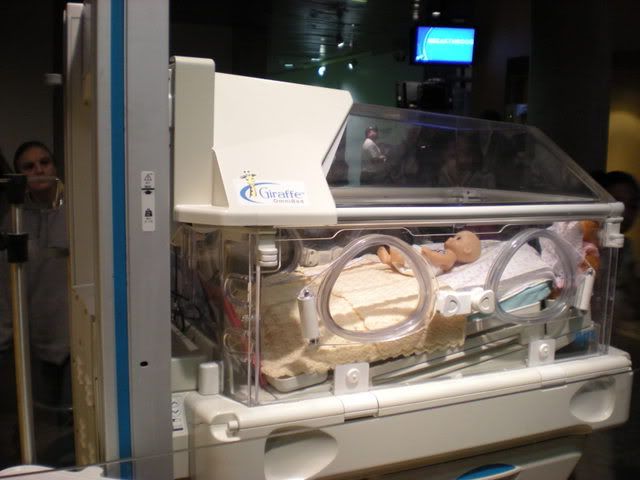 This is a modern day incubator

Let's see, what else can I show you at the Science Center. Oh here, have a child mummy: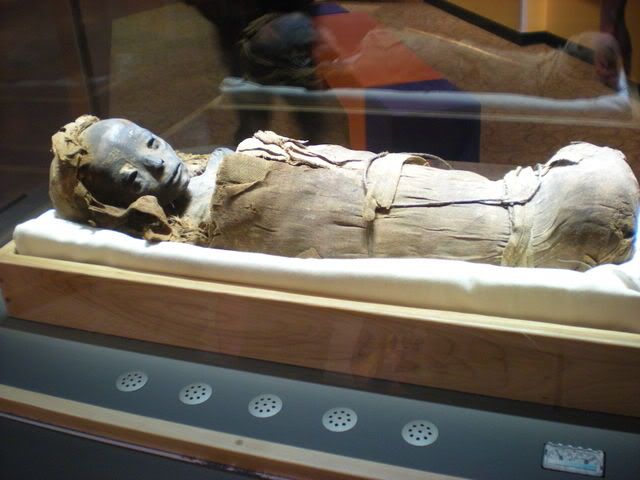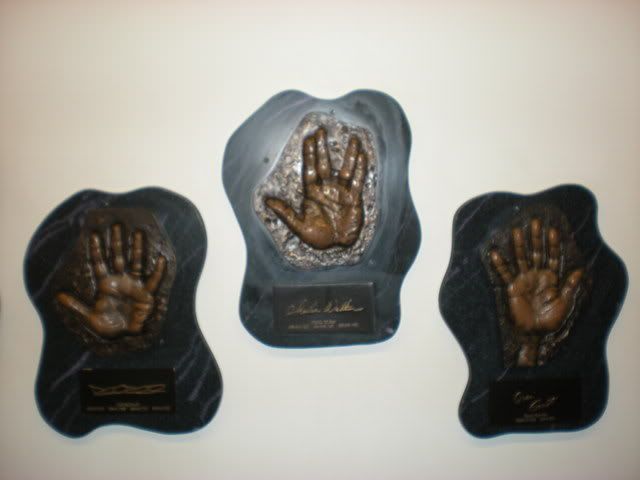 Apparently one of the astronauts is a Star Trek fan.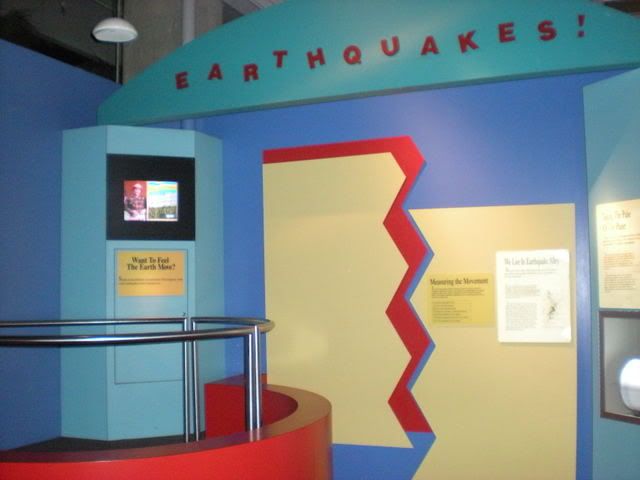 Thanks to this exhibit, with earthquake simulating platform, I knew that the St Louis earthquake in April 2008 was an earthquake and not a poltergeist.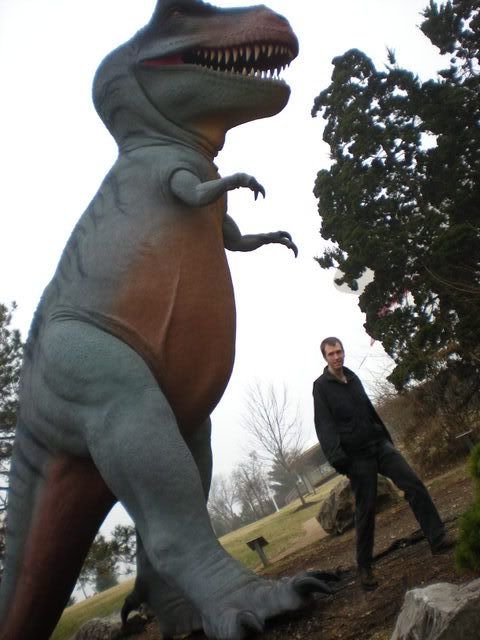 Look out, Jesse! This T-rex is outside the Planetarium, but a replica of Sue, the most complete and best preserved Tyrannosaurus rex skeleton ever found, just arrived at the Science Center last weekend and will be on display until April 12, 2009. This special exhibit is $6 for adults and $5 for children (and you can combine that with an Omnimax movie for $10,) but the majority of the Science Center is FREE! You should do that Omnimax deal; the have the best movie-theater popcorn in town.