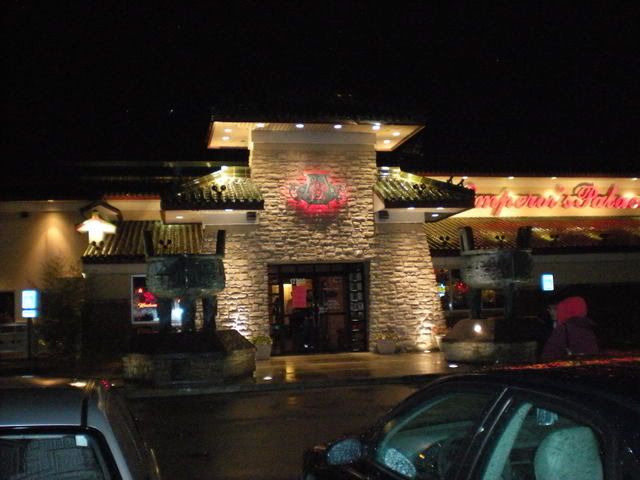 Hopefully that nickname won't bring the Disney lawyers down on me. Last week we went to our favorite buffet:
Emperor's Palace
in Chesterfield Valley. This is practically a road trip, since it takes almost an hour to get there from the city of St Louis. I was hoping to get there on a night when they had those massive fire pits going, but it was raining that night.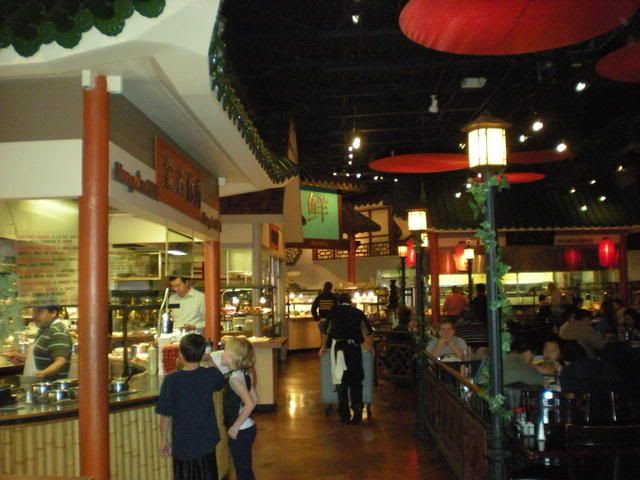 Emperor's Palace has practically every Asian food you can think of, including Chinese, Vietnamese, Japanese, Korean,Dim Sum, and Mongolian barbecue, plus American food and a chocolate fountain, along with a vast array of other desserts. They also have a full bar.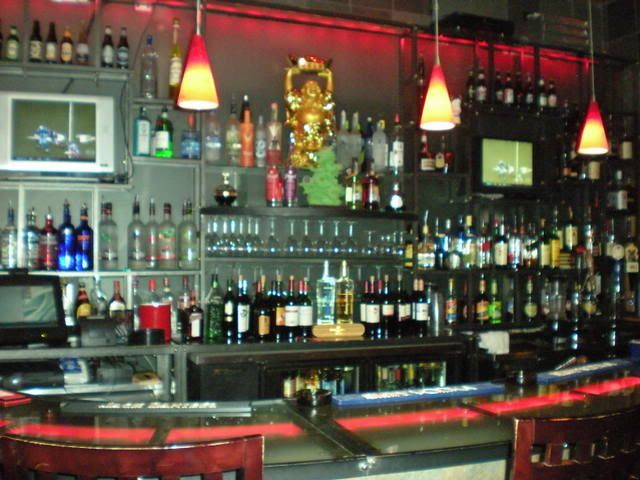 The restaurant is huge, with a huge open seating area, plus a 2nd floor mezzanine and a wall of booths. There is also what we call "the date pagoda" which is a gazebo in the middle of the restaurant with one table. Special table for your special night at the buffet, am I right?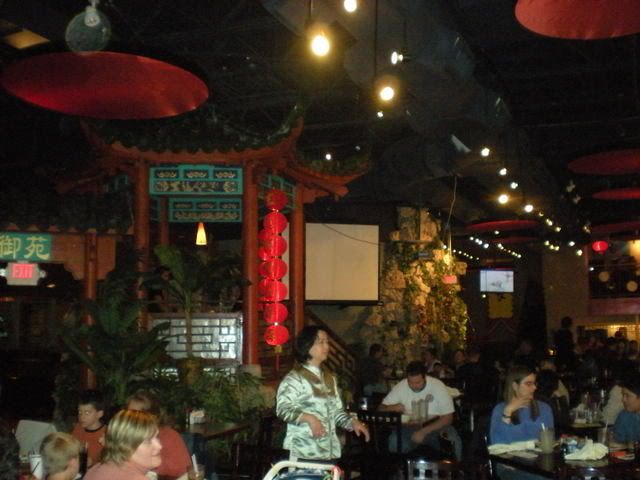 There are rock walls with waterfalls, rivers, and ponds throughout the restaurant. The atmosphere, especially for a buffet restaurant, is really second to none.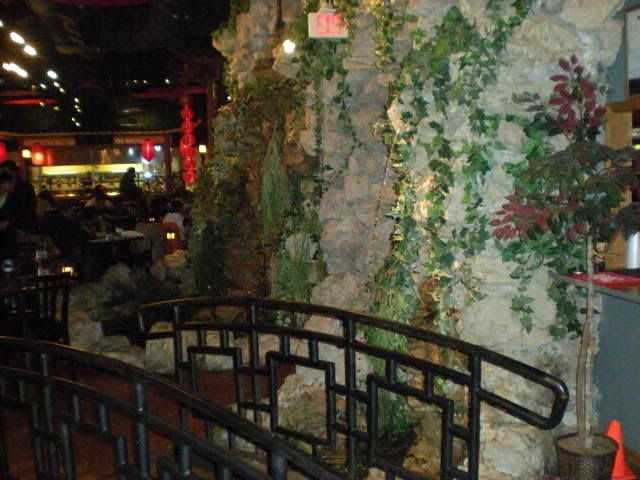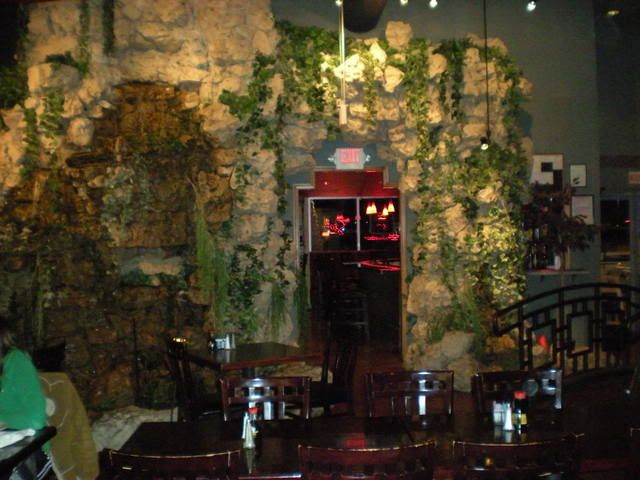 Onward to the food! We do our best to treat a buffet as a tasting privilege rather than an obligation to eat ourselves stupid, particularly since it is such a long drive home. Full driving is nearly as dangerous as drunk driving.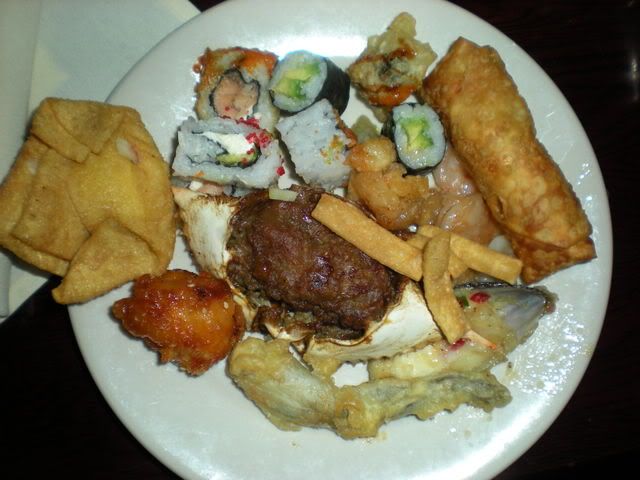 The first plate is always the very favorite dishes. Above, clockwise from top: a selection of sushi, egg roll, shrimp in sauce with candied walnuts, some wonton pieces, a stuffed clam or mussel, frog leg, a piece of sweet and sour pork, crab rangoon, and crab stuffed with beef in the center.




Second plate is always a crab leg break. The work of cracking shells gives you some time to digest. Plus, as long as I'm up, might as well grab some more sushi and shrimp in sauce. And peel and eat shrimps. They're right there next to the crab legs.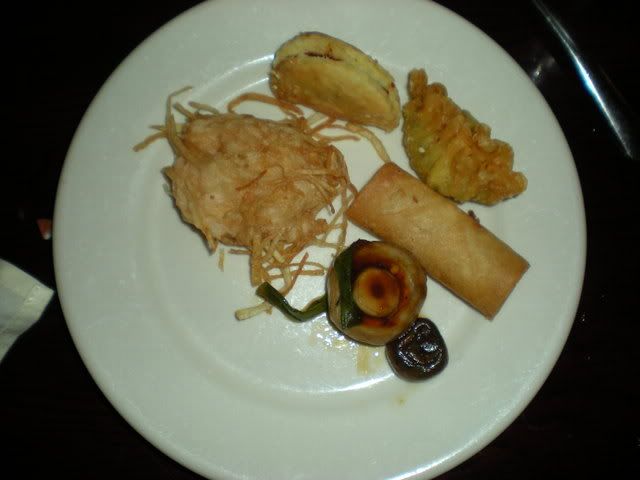 Third plate is a snack while we brainstormed on what to put in the chocolate fountain. Here is a little beef pastry, a fried dumpling, fried spring roll, mushrooms in garlic sauce, and some kind of shrimp cake. Then it was back to the buffet in search of an inappropriate item for the chocolate fountain, as requested by Mike and Jamie, who were unable join us that evening.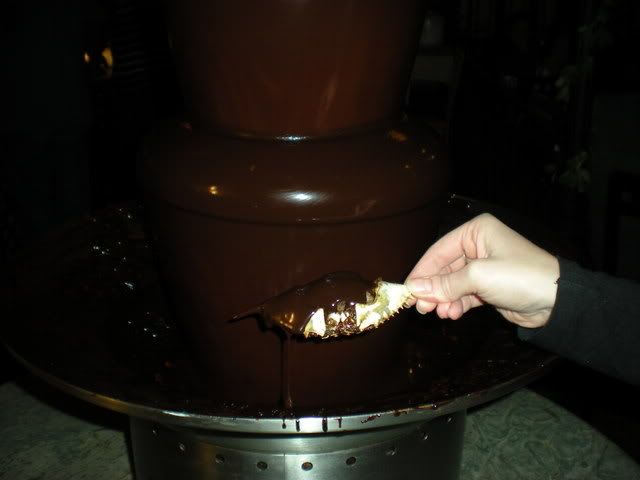 We were going to try a crawfish, but it was too juicy. No need to contaminate the chocolate. The stuffed crab fit the bill, as it was both firm and ridiculous.




Believe it or not, it was delicious.

So there you have it, The Emperor's Palace, 2005 Riverfront Times Best Chinese Restaurant. There is also an option to order off the menu, but who wants that when you have so many choices on the buffet?